OREGON — Oregon's vintage base ball team, the Ganymedes, will be playing at a famous baseball field next May and is inviting Ogle County residents to plan now for an evening of history and fun.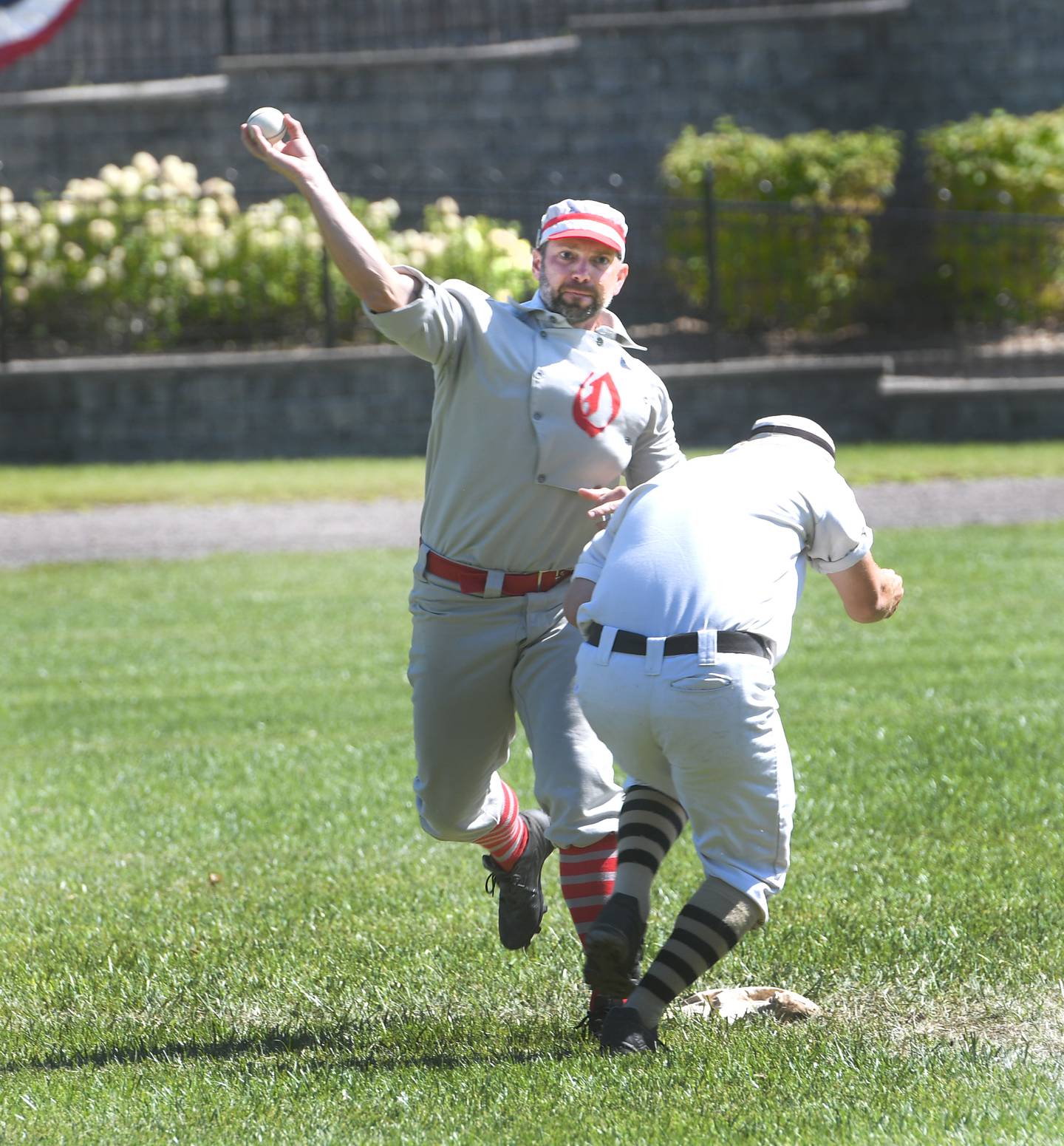 "We have rented the Field of Dreams Movie Site field in Dyersville, Iowa for an 1867 rules match between the Oregon Ganymedes and the Canton Cornshuckers Base Ball Club of Canton, Michigan on Friday, May 27, 2022 from 7-10 p.m.," said team captain Mark Herman. "This Memorial weekend date was the only spring or summer weekend date still available for a rental for 2022 and we were lucky to get it."
The teams will have exclusive use of the field under the lights for 3 hours, but team members can arrive much earlier to warm up along with the general public.
Herman said there won't be any tall corn, but getting a weekend rental with corn was going to be very hard as weekend night youth baseball tournaments sponsored by Field of Dreams get first dibs and are very popular.
The site is also booked for the new MLB August block out dates for their annual game and few vintage teams will be getting games there in the future.
Start making your vacation requests and travel arrangements. Dyersville is a scenic 2 and a half drive from Oregon. I hope that we get a good turn out of people coming out to Dyersville to see us play under the lights. This should be a fun experience for all," Herman said.
The Ganymedes' run for a title at the 18th annual World Tournament of Historic Base Ball ended with a "well-played" loss to perennial tournament champion the Saginaw Old Golds in August, capping the Oregon-based team's 'best-ever' run at the unique competition, held at at the Henry Ford Museum/Greenfield Village in Dearborn, Michigan.
The team, founded in 2005, plays at Iron Chest Field at Oregon Park East by the historic Chana School.
Vintage rules base ball (spelled as two words in the 1800s) is played with authentic wool uniforms, no gloves, and gentlemanly conduct.
More Information
For a list of 1867 rules, go to the Vintage Base Ball Association's website atvbba.org/rules-and-customs/beadles-1867/ or visit the Ganymedes Facebook page.