MT. MORRIS — A benefit ride for 12-year-old Emmalyn Freeze was as "amazing" as Saturday's weather.
"It was an amazing day," said Stephanie Freeze, Emmalyn's mother. "We had so many riders come out to support Emmalyn and do their ride with their passengers. There were so many community members coming in to bid on the silent auction and by 50-50 raffle tickets.
"People really came out to support," she said.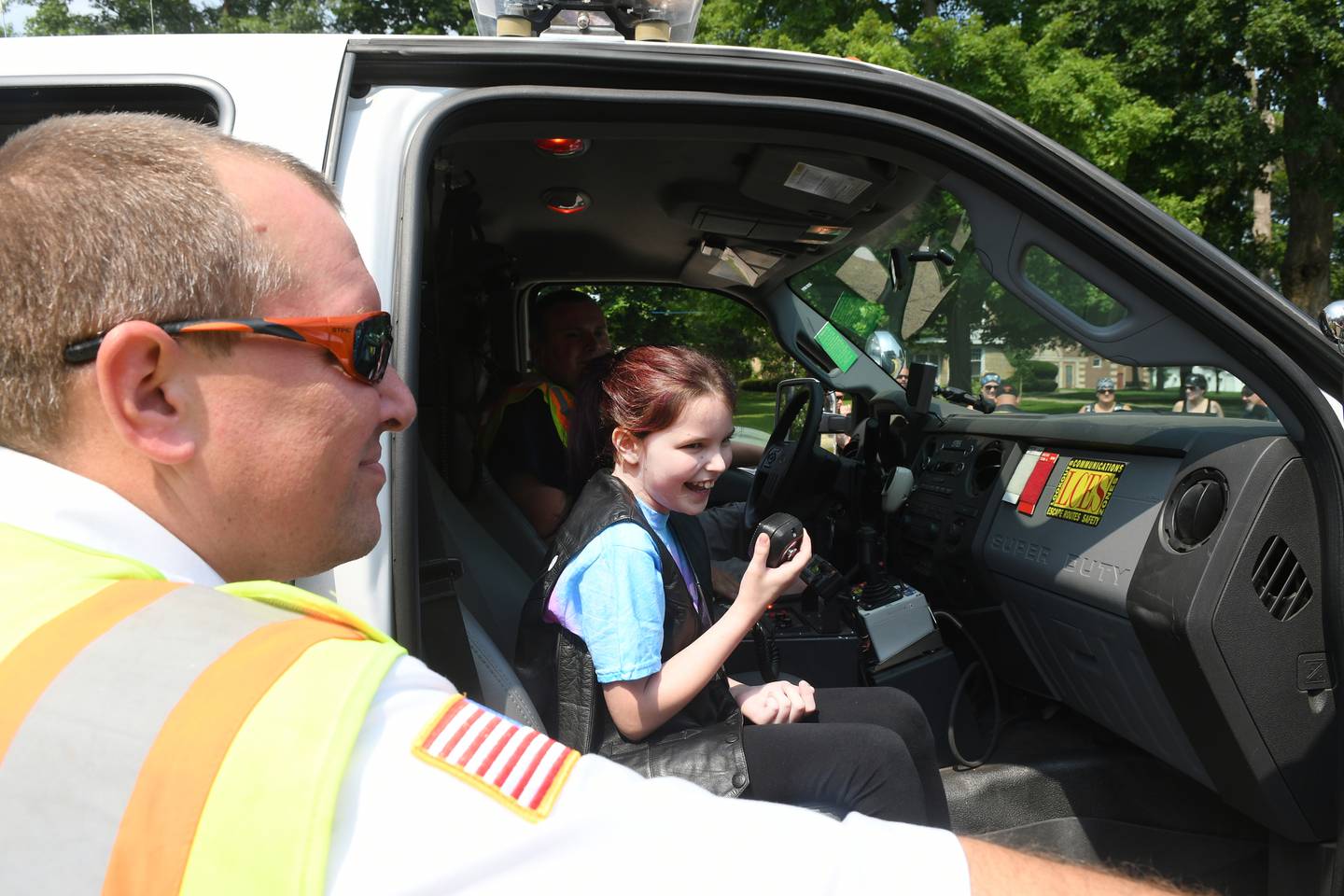 About 130 people participated and a total of $5,150 was raised, event organizer Monica Miller said, a cousin of Stephanie and Emmalyn.
"That was an awesome turnout," Miller said. "[It went] great, actually. Couldn't ask for a better day. There were no accidents, no negative anything. It was all great."
Emmalyn climbed into a Mt. Morris Fire Department Brush Truck and with some encouragement from her mom started the ride with "Start your engine. 1,2,3 ride". A long row of motorcycles headed north on Wesley Avenue before turning west on Illinois 64, to their first stop in Lanark.
Emmalyn, of Mt. Morris, has Chiari Malformation, a neurological disorder where the cerebellum extends out of the skull and into the spinal canal, among other medical issues. She has had 43 surgeries since age 3.
The family is expected to arrive in California — where Emmalyn's neurosurgeon is located — on Friday for more medical procedures.
Emmalyn enjoyed meeting everyone after, shaking hands and even dancing with a few, Stephanie said.
Freeze said her extends a special thank you to Joe and Monica Miller for putting the event together, as well as thank-yous to area businesses that donated for the silent auction and all community members who gave their time to ride, bought raffle tickets and bid on the silent auction.