A list of the NCAA's fastest men's 4x100-meter teams reads like a who's who of southern track and field.
Seven of the top 10 teams this spring, including top-ranked LSU, reside south of Nashville.
Then there's eighth-ranked Minnesota, where Marengo grad Finn Schirmer and the Golden Gophers turned heads at the Big Ten Conference outdoor championships earlier this month.
"We may be from the north, but we run fast," Schirmer said Tuesday from California, where he and the Gophers were preparing for Friday's 7 p.m. race at the NCAA regional in Sacramento.
Minnesota got to California by running a 38.87-second time to win the league title in the event. The Gophers' time set an outdoor championship record and was the fourth-fastest time ever by any Big Ten team.
"It was super important that we executed and walked away with the win," Schirmer said. "I don't think we were chasing times. That was just a product [of executing]."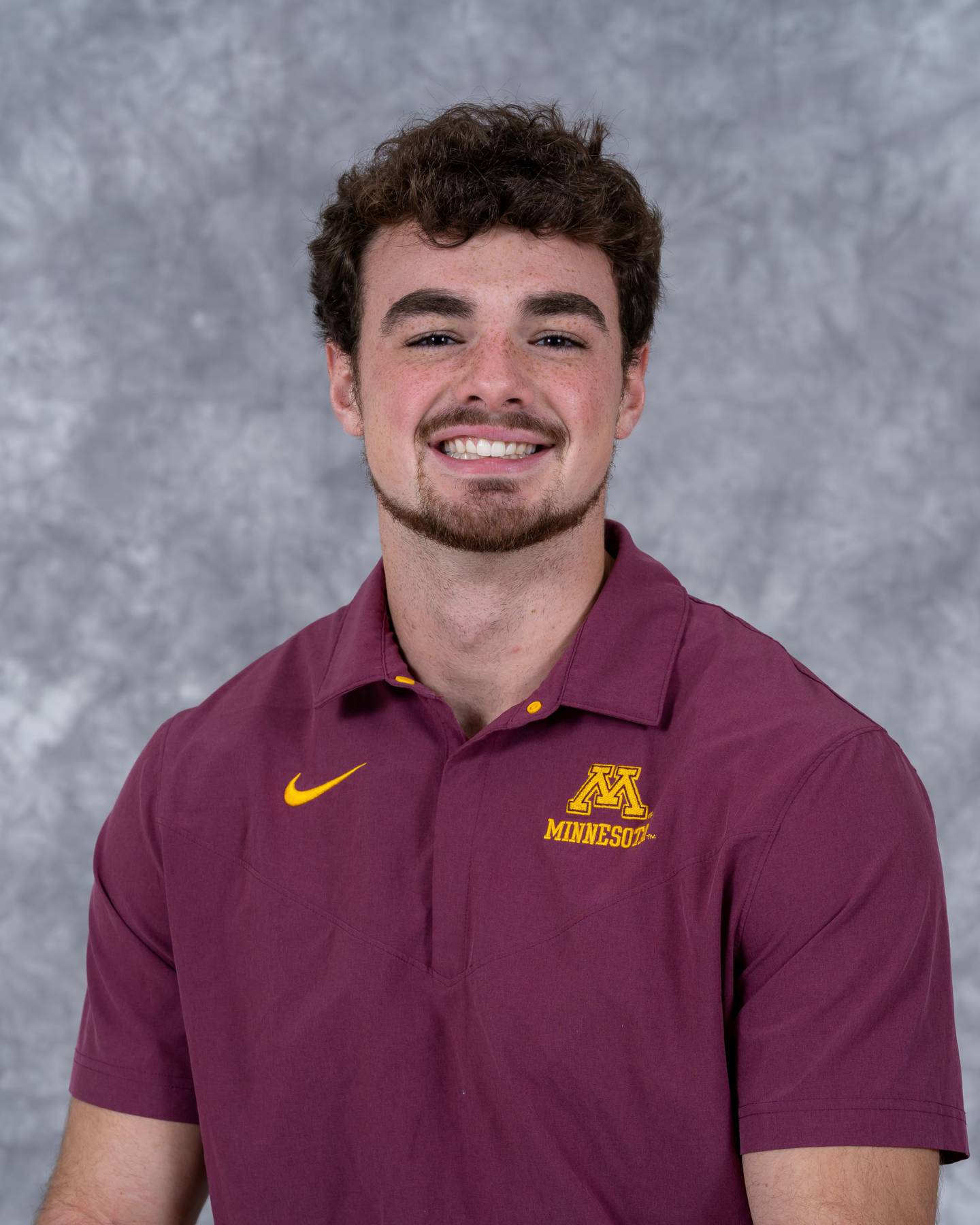 Schirmer, a junior who runs the relay's third leg, has been a mainstay on the 4x100 team, along with senior Kion Benjamin, who runs the second leg.
"I've been on a relay all three years and I've either handed off to Kion, or Kion has handed off to me," Schirmer said. "We have a lot of chemistry."
The 4x100 success was part of an impressive effort for the Gophers at the Big Ten meet.
Schirmer said Minnesota's coaches calculated that they would score 95 points as a team. The Gophers put up 122 to place second, the program's highest finish since 2013 and the most points scored since 2011.
"Our confidence has definitely shot up because of that," he said.
On the third leg of the relay, Schirmer has the task of running the last curve before handing off to the final runner. While his leg can be challenging, Schirmer sees a benefit in running the curve.
"I'm always chasing someone," he said. "On the curve, you have a sense for where everyone is. That's what I enjoy about it."
Along with the relay success, Schirmer ran a career-best time of 14.11 while placing fourth at the Drake Relays in the 110 high hurdles.
"This year was about staying patient," he said. "Last year, I had some success in the 100 (dash), but this year I haven't seen that same success. I learned that even when it's not going my way, I still have opportunities for growth and opportunities to step up for my teammates."
The Gophers' big opportunity Friday could put them in the NCAA championships, scheduled for June 7-10 in Austin, Texas.
Minnesota is the top-ranked team in its heat Friday. The top three finishers in each heat, regardless of time, and the next three-fastest times overall, will move on to nationals.
"I'm always chasing someone. On the curve, you have a sense for where everyone is. That's what I enjoy about it."

—  Finn Schirmer, Minnesota track and field
"My hope is that whatever heat we're in, whoever we're running against, we can just go out and execute," Schirmer said. "My expectation is we send a bunch of guys to nationals, and included in that is the 4x1 team."
EIU's Ignoffo does it again: For the second year in a row, Eastern Illinois baseball player Ryan Ignoffo (Cary-Grove) has earned first-team All-Ohio Valley Conference recognition as a utility player.
Ignoffo leads EIU in six different offensive categories this spring, including home runs (15), RBIs (56) and stolen bases (27) while batting .338 for the Panthers (35-18). He also threw 38 innings over 15 appearances as a relief pitcher for EIU.
On Wednesday, he had two hits and two runs to help Eastern win a pair of one-run games on the opening day of the OVC tournament in Marion, Ill. The victories advanced EIU into the final four of the event.
Ignoffo also was Eastern's nominee for OVC Male Athlete of the Year this season.
Freshman phenoms at Carthage: First-year players Rachel Harris (Huntley) and Piper LeFevre (Prairie Ridge) made a big impact for Carthage College's women's lacrosse program, earning second-team All-College Conference of Illinois and Wisconsin honors this month.
Harris led the league with 87 total points and finished second in goals (59). She also had the third-most shots (116) and fourth-most assists (28) as the Firebirds (11-7) placed third in the league standings at 4-2.
Lefevre put together a season in which she ranked fifth among all CCIW players in goals (50) and shots (100), along with sixth in points (62).
CCIW softball standouts: North Central College junior shortstop Katie Del Re (Hampshire) was honored this month as the All-CCIW first-team shortstop, along with winning defensive player of the year.
Del Re, who had a perfect fielding percentage this season, led the Cardinals this season with a .347 batting average, nine stolen bases and a .441 on-base percentage.
Jacobs grad Sarah Lynch, a sophomore outfielder at NCC, was one of nine players to receive the CCIW RESPECT Award, recognizing athletes who exhibit Responsibility, Enthusiasm, Service, Pride, Excellence, Collaboration and Trust.
• Barry Bottino writes about local college athletes for the Northwest Herald. Write to him at barryoncampus@hotmail.com and follow @BarryOnCampus on Twitter.