With one winning season in the past eight years, the University of Wisconsin-Green Bay softball team hasn't played many meaningful games in April and May.
Tiffany Giese and her teammates are happy to change that trend this spring.
"It has helped our team to have that competitive edge again," said Geise, a Huntley graduate who is Green Bay's senior center fielder. "We're changing the program. We're here to win games."
Giese is doing more than her part for the Phoenix (16-16), batting a career-best .388 while leading the team in hits (38) and runs (23). She also recently set the single-season UWGB stolen base record, having swiped 17 bases in 18 attempts this season.
Giese's impressive season has included a streak of at least one hit in Green Bay's past 13 games. Over that stretch, she is batting .465.
"Confidence is a huge thing," she said. "I'm confident in the work I'm putting in and the things we're doing."
As the team's leadoff hitter, Giese understands the importance of leading the way for the Phoenix and has blossomed under third-year head coach Sara Kubuske, a Milwaukee native.
"For me to get on in the beginning of a game is big for my teammates," she said. "Coach has confidence in me, which is very helpful. She trusts me to make my own decisions at the plate. That's a lot less pressure on me. It's just, 'Hit the ball and go.' It's really exciting to have that relationship with her."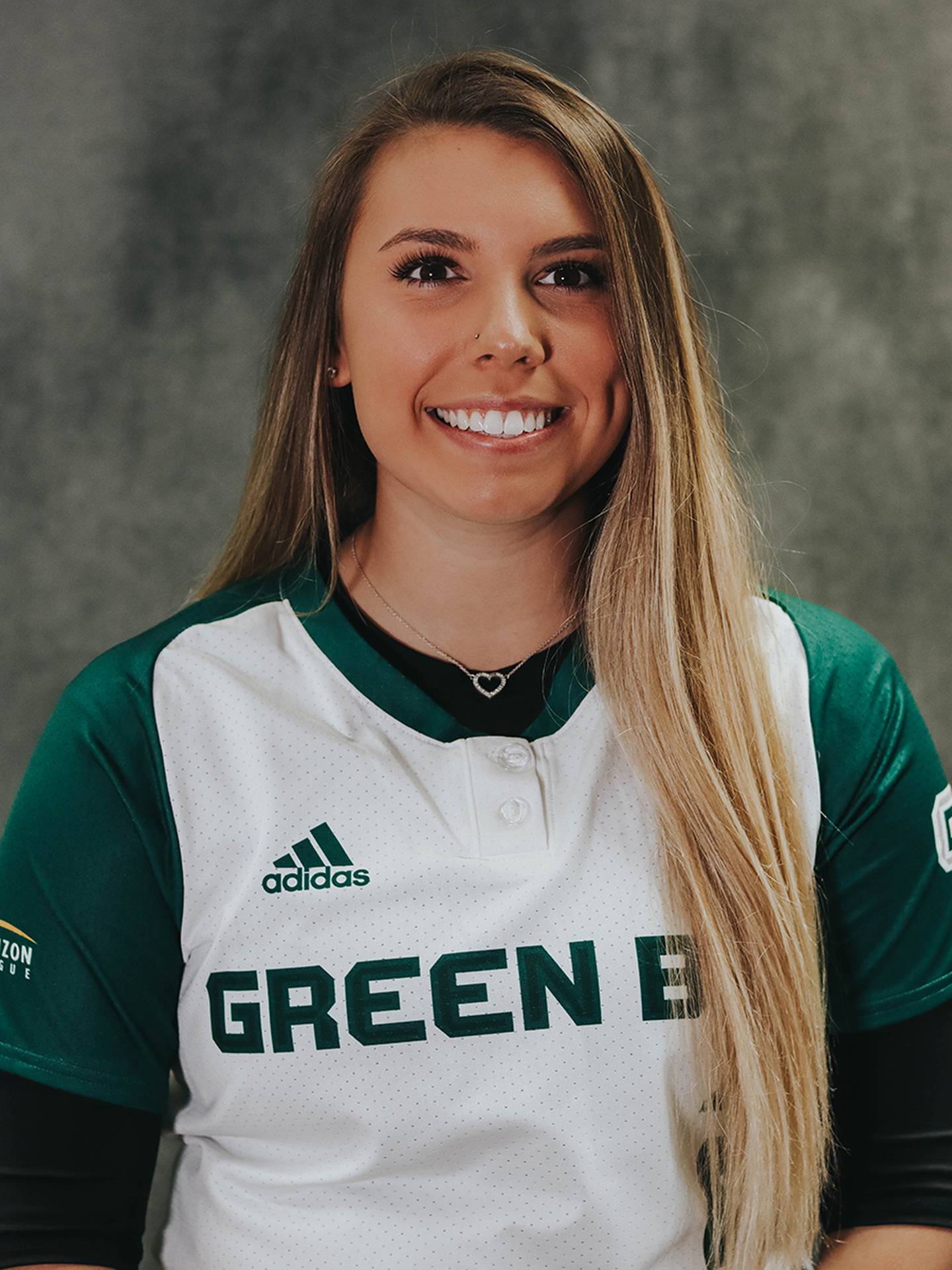 Giese has expanded her game by bunting more to get on base.
"I just didn't rely on it a lot," she said. "I use it a lot more now if I feel I'm not getting good contact. It's been helpful to add a tool to my game when I'm not seeing the ball very well."
On the bases, Giese has almost doubled her previous best season steals total of nine.
"It helps when you can get around [the bases] without having to sacrifice bunt and give up an out," she said. "We're pushing it farther to see how much we can get."
Giese, who is batting 53 points higher than last season, and Green Bay are in fourth place in the Horizon League standings with an 8-4 record. The top six teams make the conference tournament, which the Phoenix have not qualified for since 2014.
"Ever since I've been here, we've never been to the tournament," Giese said. "It would be really exciting."
Cardinals flying high: D-III North Central College's baseball team won its 20th game of the season last weekend and is ranked 14th nationally in the Collegiate Baseball Newspaper national poll this week.
The Cardinals (20-6) are batting .337 as a team, thanks to junior outfielder Dom Listi (Prairie Ridge) and his .362 average, 21 RBIs and 25 walks. McHenry East's Jared Wojcik, a senior outfielder, has contributed a .344 average and 18 RBIs, while junior infielder Michael Patterson (Prairie Ridge) has a .330 average with 14 runs driven in this season.
On the mound, sophomore Nolan Shannon (McHenry West) has a 0.00 ERA and a team-high four saves. Freshman Jaedin Kotecki (McHenry) is 1-0 with a 2.07 ERA in four appearances, including two starts. Senior Robert Deischer (Cary-Grove) has 14 strikeouts in 13 1/3 innings over eight relief appearances.
PR grads drive MATC: Three Prairie Ridge graduates who are now college freshmen – catcher Owen Brock, infielder Alex Milone and pitcher Parker Swanson – helped NJCAA Division III Milwaukee Area Technical College jump five spots this week to No. 18 in the Juco Baseball Blog's national rankings.
Brock is batting .364 with eight doubles, 17 runs scored and nine RBIs for the Stormers (18-9), who are 7-1 in their past eight games. Milone has compiled a .325 batting average, scored 10 runs and driven in nine.
Swanson (0-2) has started six games on the mound, striking out 17 in 18 innings.
Otto on the move: NCAA Division II Palm Beach Atlantic University's volleyball program announced via Twitter last week that it has signed D-I Eastern Michigan transfer and Prairie Ridge grad Jayden Otto.
A 5-foot-11 setter, Otto piled up nearly 2,100 career assists at EMU over the past three seasons. Last fall, she finished seventh in the Mid-American Conference with 9.93 assists a set for EMU (9-20).
Palm Beach Atlantic (18-14) won seven of its last eight regular-season matches last fall and advanced to the NCAA South Region tournament.
Lone Star standout: Johnsburg grad Zach Toussaint was honored last month as a first-team selection to the All-Lone Star Conference men's basketball team.
Toussaint, a sophomore guard at D-II West Texas A&M, led the Buffs to their fifth consecutive LSC Tournament championship while scoring a career-high 14.9 points a game.
For the season, he made 96 3-pointers and connected on 40% of his shots from long range. Toussaint started every game for the Buffs (29-7) this season and scored in double figures in 28 of those games, including a career-high 36 points in late January against Midwestern State.
• Barry Bottino writes about local college athletes for the Northwest Herald. Write to him at barryoncampus@hotmail.com and follow @BarryOnCampus on Twitter.