ZHANGJIAKOU, China – A promising pair of trial runs Saturday morning for three Norge ski jumpers representing the United States made Sunday morning's final round a realistic goal for Wauconda's Kevin Bickner, Barrington's Casey Larson and McHenry's Patrick Gasienica. But underwhelming scores in Sunday's semifinal left all three Norge men out of the chance to jump for a medal.
Needing to crack the top 30 among 50 of the world's best in the sport, the Norge trio along with American teammate Decker Dean of Colorado all fell short of the final-round threshold. Larsen, 23, posted the Americans' best results for the second straight day, finishing in 39th place with a 113.2 score of a possible 150 points. The Barrington native's 96.5 meter jump distance was also tops for the U.S. men at Zhangjiakou National Ski Jumping Centre, located some 120 miles northwest of Beijing in neighboring Hebei Province.
"I think as a team we all felt we could have delivered tonight and jumped in the final round," said Larson, who along with Bickner is competing in his second Winter Olympics. "I struggled a little bit, but I'm still confident in how I'm capable of jumping out here."
Bickner placed 43rd with a 95-meter jump that earned him 108.1 points, while Gasienica finished 49th with an 87-meter jump good for 89.8 points. Decker's score of 106.6 placed him just behind Bickner in 44th.
Japan's Ryoyu Kobayashi earned the country's first gold medal of the Beijing Games with a 275 total score out of a possible 290 points. Austria's Manuel Fettner took silver with a score of 270.8, and Poland's Dawid Kubacki earned bronze with 265.9 points.
Men's ski jumping is traditionally dominated by Eastern European countries Germany, Norway, Poland and Austria, and Kobayashi's emergence over the past two years has also put Japan on the sport's map. Expectations for the Norge trio to medal Sunday were slim to none, and Larson said success for the Americans will be defined by "making sure we have our best jumps."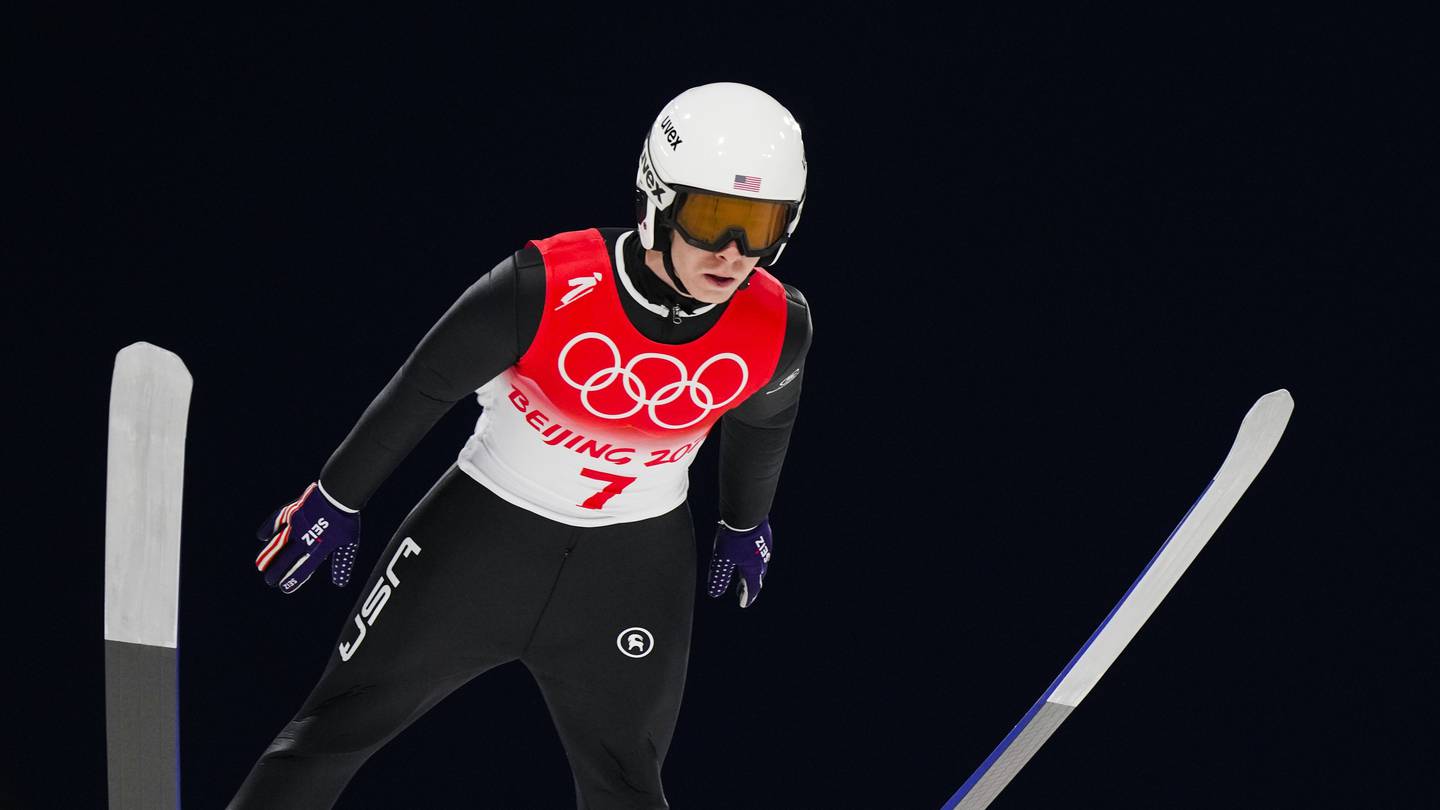 Gasienica, a first-time Olympian, echoed that sentiment, adding that just cracking the top 30 would be "a great start."
"It's pretty surreal being here and taking it all in," he said. "The level at the Olympics is so high."
Bickner placed 18th in the normal hill during his Olympic debut four years ago in Korea, which represented the best finish for an American ski jumper in the event since 2002. The Wauconda native took a year away from the sport during the pandemic and returned last May. At 25 years old, Bickner admitted he's still searching for his "peak" jump and hopes to find that during the next couple weeks.
Bickner, Larson and Gasienica return to action Friday for large hill trial runs before official competition in the event begins Saturday. If the Norge trio places in the top 50 of the tentative field of about 60, they'll qualify for the event's semifinal rounds Feb. 12. The jumpers' third and final event – the team large hill jump – takes place Feb. 14.