Voters will head to the polls on Tuesday to pick who will lead their local governments in McHenry County, with this year's slate featuring nearly four dozen competitive races and more than 360 candidates.
Races in this year's election include local municipalities, school boards, and park and library districts.
By about 5 p.m. Monday, with about two hours left of early voting, McHenry County voters had cast 11,762 ballots, of which 3,604 were through early voting, McHenry County Clerk Joe Tirio said. In 2021, 5,427 votes were cast early.
The county has received 8,158 vote-by-mail ballots, out of 27,764 requested. This compares to 610 in 2021, out of 733 requested.
[ Here's your guide to Tuesday's races ]
What McHenry County voters need to know before going to the polls
After lasting roughly six weeks, early voting in Illinois ended Monday, meaning voters will have one last chance to cast their ballots on Tuesday.
Polls open at 6 a.m. and close at 7 p.m. across Illinois, according to the Illinois State Election Board website.
There are 88 different polling locations this year in McHenry County, according to the McHenry County Clerk's Office website. To locate your polling place, go to bit.ly/McHenryCoSampleBallot.
Those who have not yet registered to vote can still do so at their assigned polling place on Tuesday, according to the state board website. To register, you must be a U.S. citizen, 18 years old or older at the time of the election and a resident in your voting precinct for at least 30 days.
You must also provide two forms of ID, according to the state board website.
Those voting by mail must have their ballot postmarked by April 4, with some exceptions, according to the county clerk's website. They can also turn it in at their polling location or surrender it there and vote in person instead.
What's on the ballot?
Of the 151 races in McHenry County on Tuesday, 45 are competitive, according to McHenry County Clerk's Office election data. About half of the school board races this year are competitive, while about a dozen municipal ones are.
For school boards, the most competitive race is Huntley School District 158 with nine candidates are running for three four-year terms and three are vying for one two-year seat. Also seeing crowded fields this year are Algonquin-based Community School District 300, Barrington School District 220 and Crystal Lake Elementary School District 47.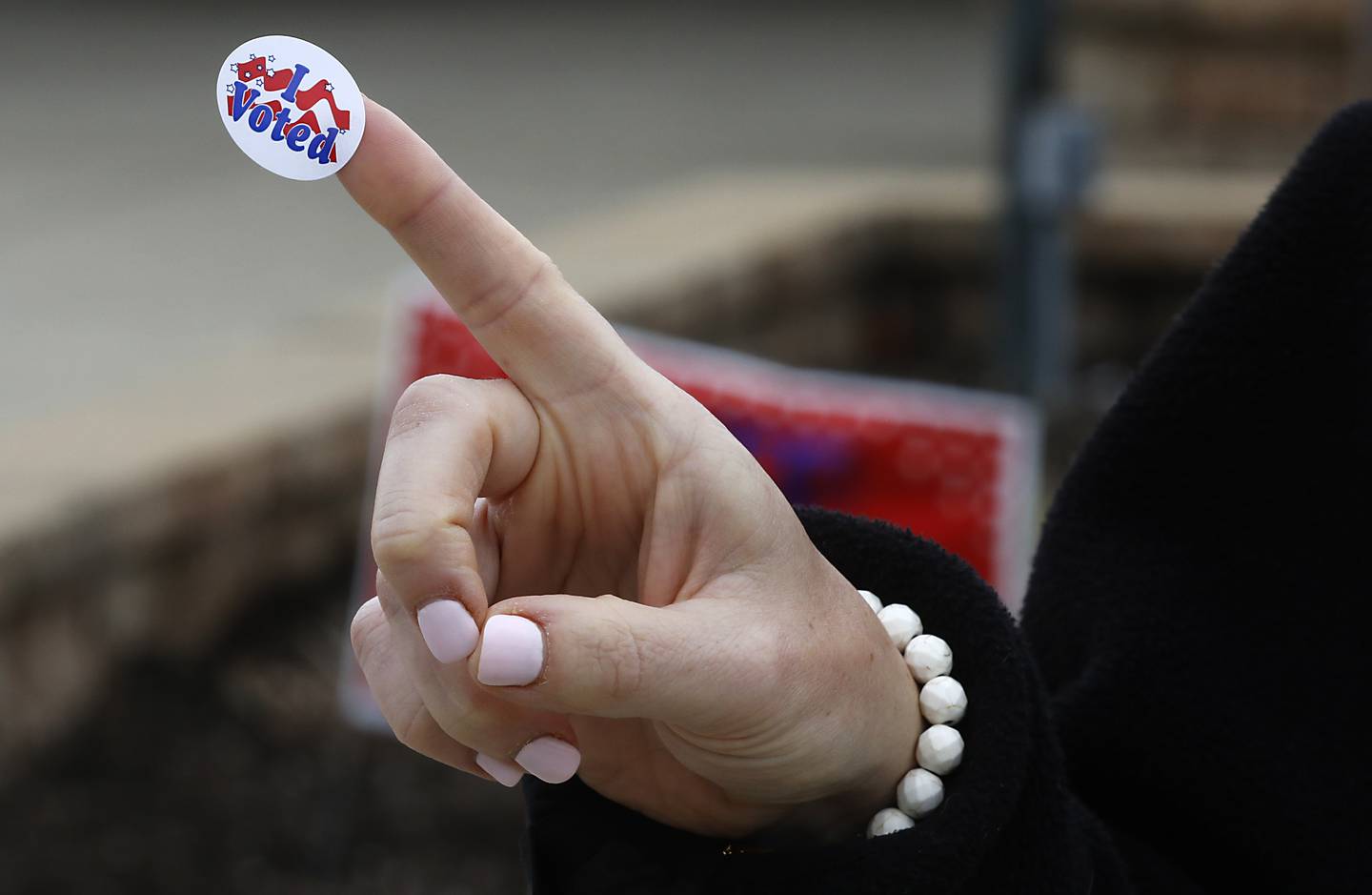 Woodstock has the most competitive municipality race this year, with nine candidates running for three spots on its City Council. McHenry has contested races across three of the four wards up this year.
While the Crystal Lake City Council race is competitive, Crystal Lake Mayor Haig Haleblian is running unopposed for reelection as a write-in candidate.
Most library and park district races are not competitive, and several don't have enough candidates to fill the ballot.
Four referendums are on the ballot as well. They include Algonquin Township proposing to start a refuse collection, disposal and recycling program; both Bull Valley and Lakemoor asking to become home rule municipalities; and a 1% sales tax for Harvard, according to the McHenry County clerk's website.