Family get-togethers. Weddings. Anniversaries. Fairs. Festivals. Golfing. Museums. Farm activities and markets. Car shows. Boating. Fishing. Skiing and snowmobiling. Bike rides on area paths. Hiking. Antiquing. Or simply to get away.
The Victorian Rose Garden Bed & Breakfast in Algonquin has welcomed guests from throughout the world, all visiting for a variety of reasons, said Sherry Brewer, who's owned the bed and breakfast for nearly a decade.
Word of mouth, longevity and location have kept her business going strong through the years, she said.
Those involved with efforts to promote McHenry County as a tourist attraction count the bed and breakfasts among the many reasons to visit. Marketed as "Wonderful Places, Wide-Open Spaces" by Naturally McHenry County – a nonprofit devoted to promoting the county – McHenry County steadily draws more visitors.
And spring is when heavy promotions kick in, said Jaki Berggren, president and CEO of Naturally McHenry County.
Along with the draw of nature and trails, the county boasts spring events, such as McHenry's ShamROCKS the Fox and the Tulip Festival at Richardson Adventure Farm in Spring Grove.
Many come to McHenry County for its agribusiness and farm attractions like Richardson's Tulip Festival and Stade's Farm & Market outside McHenry, among others. At farms throughout the county at various times throughout the year, visitors also can pick their own fruits and vegetables.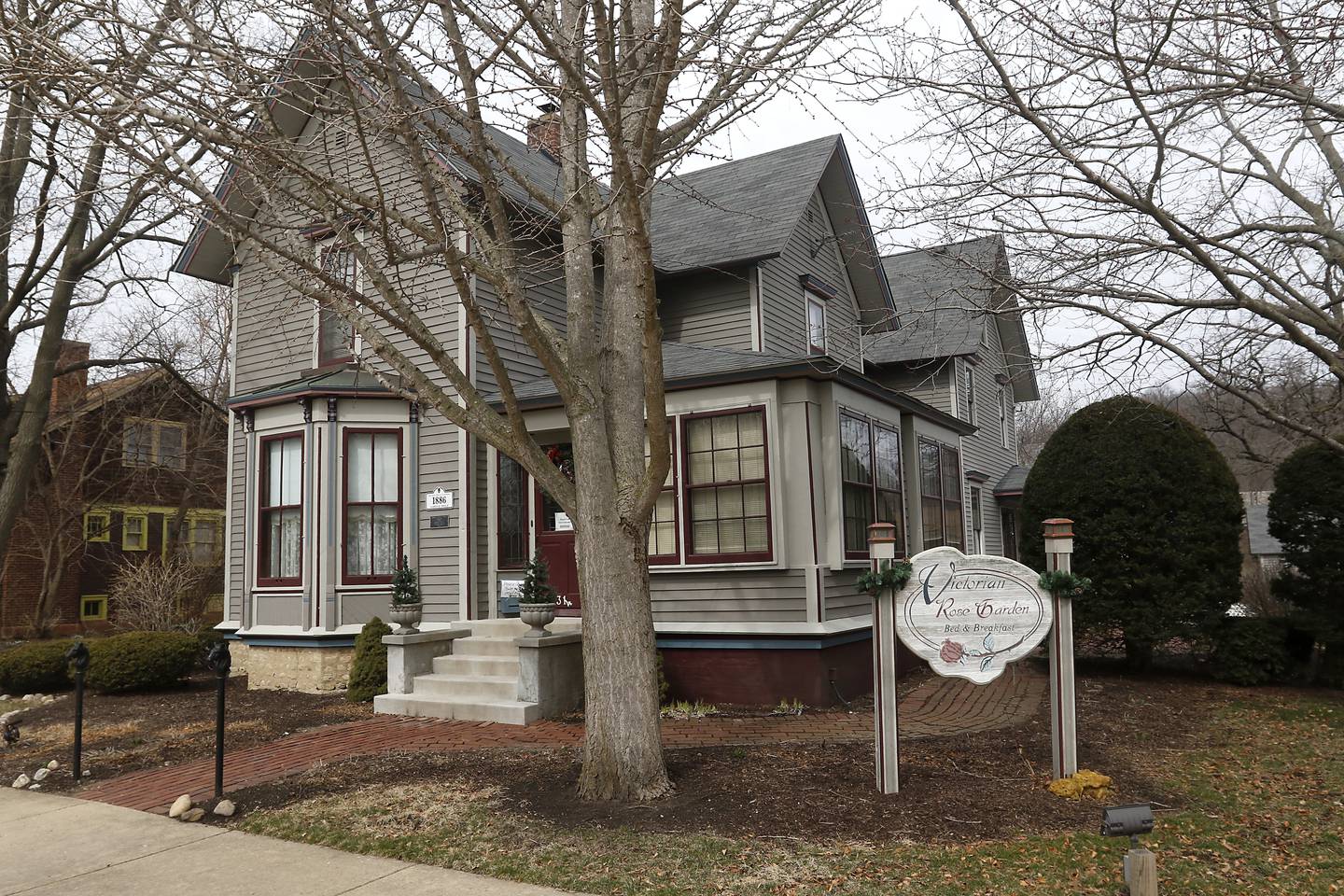 According to Berggren, the top locations visited last year were Chain O'Lakes State Park in Spring Grove, the downtowns of Crystal Lake and Woodstock, Richardson's Adventure Farm, Moraine Hills State Park in McHenry, Three Oaks Recreation in Crystal Lake, Glacial Park Conservation Area in Ringwood, the Dole Mansion in Crystal Lake, McHenry Outdoor Theater and Stade's Farm.
"You can see a lot of people are coming for the outdoors, downtowns, agri-venture," she said. "That's our biggest draw."
Statistics show that the most common places people visit from are Chicago, Rockford, Milwaukee, Peoria and Bloomington, as well as Madison and Green Bay in Wisconsin, Berggren said.
Based on the most recent available statistics from 2022, the county had 1.8 million unique visitors from greater than 50 miles away. During that year, the busiest months were July, August, December, October and June.
"We're a great place for people to come from Chicago," Berggren said. "If you want to get out of the urban sprawl, concrete and buildings and metal and noise, coming here is a quick easy trip."
Aside from a drop-off during the pandemic, the number of overall visitors typically rises annually. Berggren expects even more visitors this year.
"We're in growth mode," she said.
Along with Victoria Rose Garden in Algonquin, the county has at least five other bed and breakfasts, including an actual castle – Ravenstone Castle Bed & Breakfast in Harvard – and Harmony Inn near Huntley.
"There's something everywhere for everyone in McHenry County," said Lori Miarecki, owner of the popular Cherry Tree Inn B&B, known as the "Groundhog Day House," in Woodstock. Featured as the temporary residence for Bill Murray's character in the iconic 1993 movie, "Groundhog Day," filmed in Woodstock, the bed and breakfast opened in 2017.
Miarecki has embraced both the area and her home's ties to the movie since then, often inviting in "Groundhog Day" fans passing by or taking pictures.
"It's the whole package," Miarecki said of the area. "It's everything you could need in one perfect little postage stamp of the world."
Crane Hollow Bed and Breakfast in Harvard touts itself as an "escape to seclusion and tranquility" with unique access to nature, wildlife and the country.
In business for 10 years, the bed and breakfast started as a dream of owner Margee Piper's, who chatted while making homemade muffins for her guests.
"My husband and I, when we traveled, we'd go to bed and breakfasts, so I wanted to have that same experience for other people coming to me," Piper said. "I've had so many good experiences … and it just keeps going that way."
Situated on 40 acres, the bed and breakfast often draws nature-lovers with its prairies, wildflowers, old trees and wide variety of birds and other animals. Piper has invited in photographers and artists, along with others visiting family, attending weddings or looking to enjoy McHenry County Conservation District trails.
Situated near both Woodstock and Lake Geneva, Wisconsin, the bed and breakfast often attracts people headed to those towns as well.
Locale also comes into play for the Inn at Lake Elizabeth in Richmond, operated by Dean and Tina Peterson since 2010. The couple helps visitors arrange for boat, canoe and kayak rentals and points them to nearby biking, hiking, horseback riding and snowmobile trails, as well as Wilmot Mountain Resort for skiing and tubing.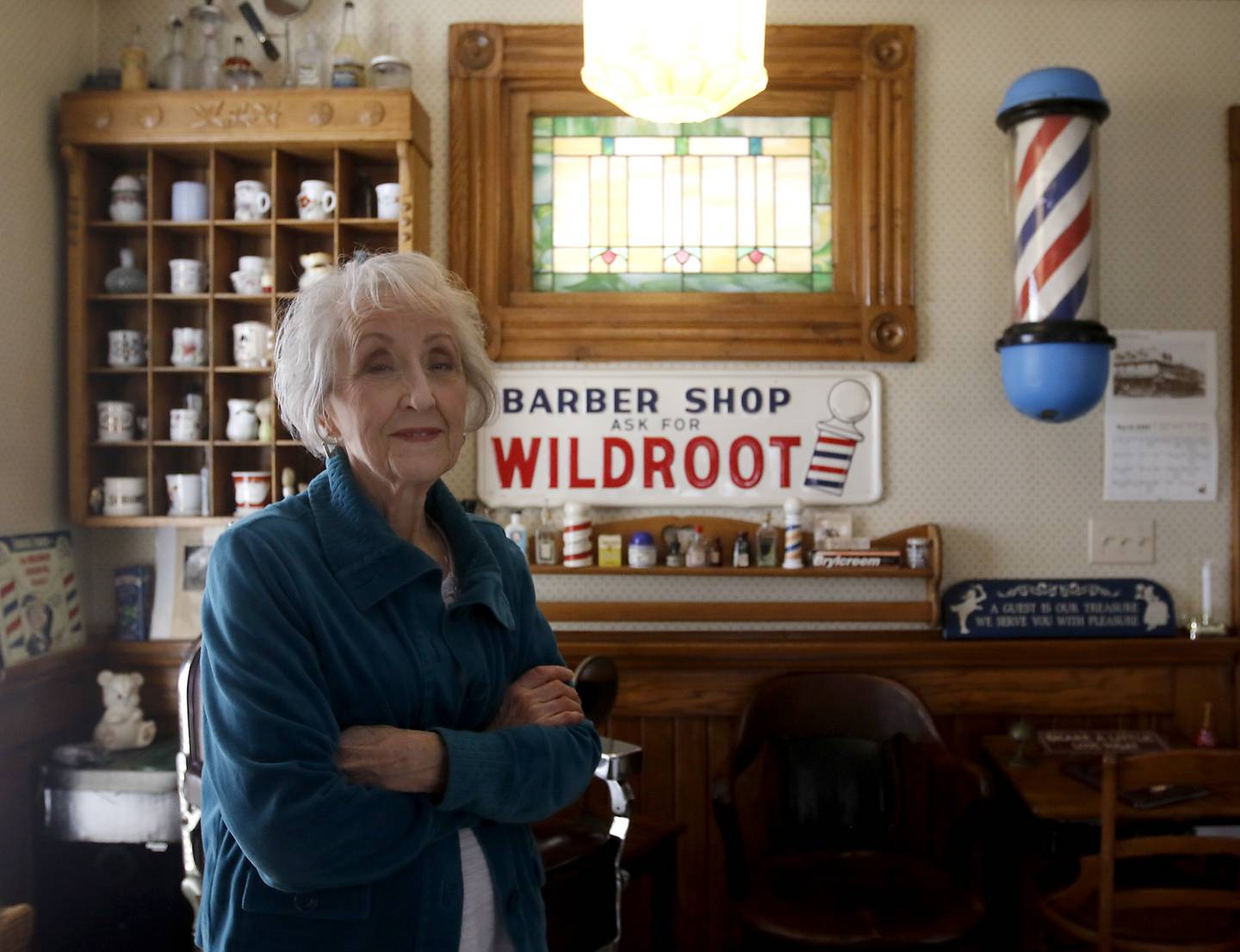 Visitors also come to enjoy Richmond, with its antique and boutique shops and attractions, such as Anderson's Fine Chocolates, Sand Bar and Island Grill and other places, Tina Peterson said.
"I just think we're uniquely in the center of a lot of activity in McHenry County," she said. "We're right in the center of farm country, the farm agritourism, but we also have this beach vibe going on, being right across from Lake Elizabeth."
Although Richmond still draws those looking for antique shops, the area is also becoming known as a "foodie destination," with its quality restaurants, she said.
"It's definitely changing," she said.