With a will from 1659 in hand, Trout Valley resident Claudia Conroy didn't know what to make of it, but she knew sorting out the details could make a key difference in uncovering more of her lineage.
The will was from Luke Hitchcock of Connecticut, one of Conroy's ancestors. Although it includes many details found in wills today, such as finances and funeral arrangements – and is even signed by Hitchcock, showing he could write – much of it was hard for Conroy to decipher, she said.
Through several inches of snow and sleet, she brought it with her Thursday to see if the McHenry County Illinois Genealogical Society could help sort it out.
Conroy, who joined the society after she became interested in learning more about her family's past, said she has traced some in her family back as far as the 1600s. She credits the group for helping and teaching her how to go about the research.
"I needed more help," she said. "I needed ongoing help. [Genealogy] is a different language. It's a different mindset. Everything's different."
Founded in the late 1960s, the McHenry County Illinois Genealogical Society offers a number of resources and chances for people who are interested in tracing their roots to meet up.
The group held its first in-person meeting Thursday after a three-year hiatus tied to the COVID-19 pandemic. As has been the case with previous sessions, they received a historical lesson on types of records available for genealogical study.
"I needed more help. I needed ongoing help. [Genealogy] is a different language. It's a different mindset. Everything's different.

—  Trout Valley resident Claudia Conroy
As more people today are trying to uncover their family's secrets, the Genealogical Society is trying to share all of theirs, president Laurie Stage said. They are trying to promote a variety of resources and how to go about looking through them.
"It's not just as easy as finding the little green leaf on Ancestry.com," Stage said. "We teach best practices for research."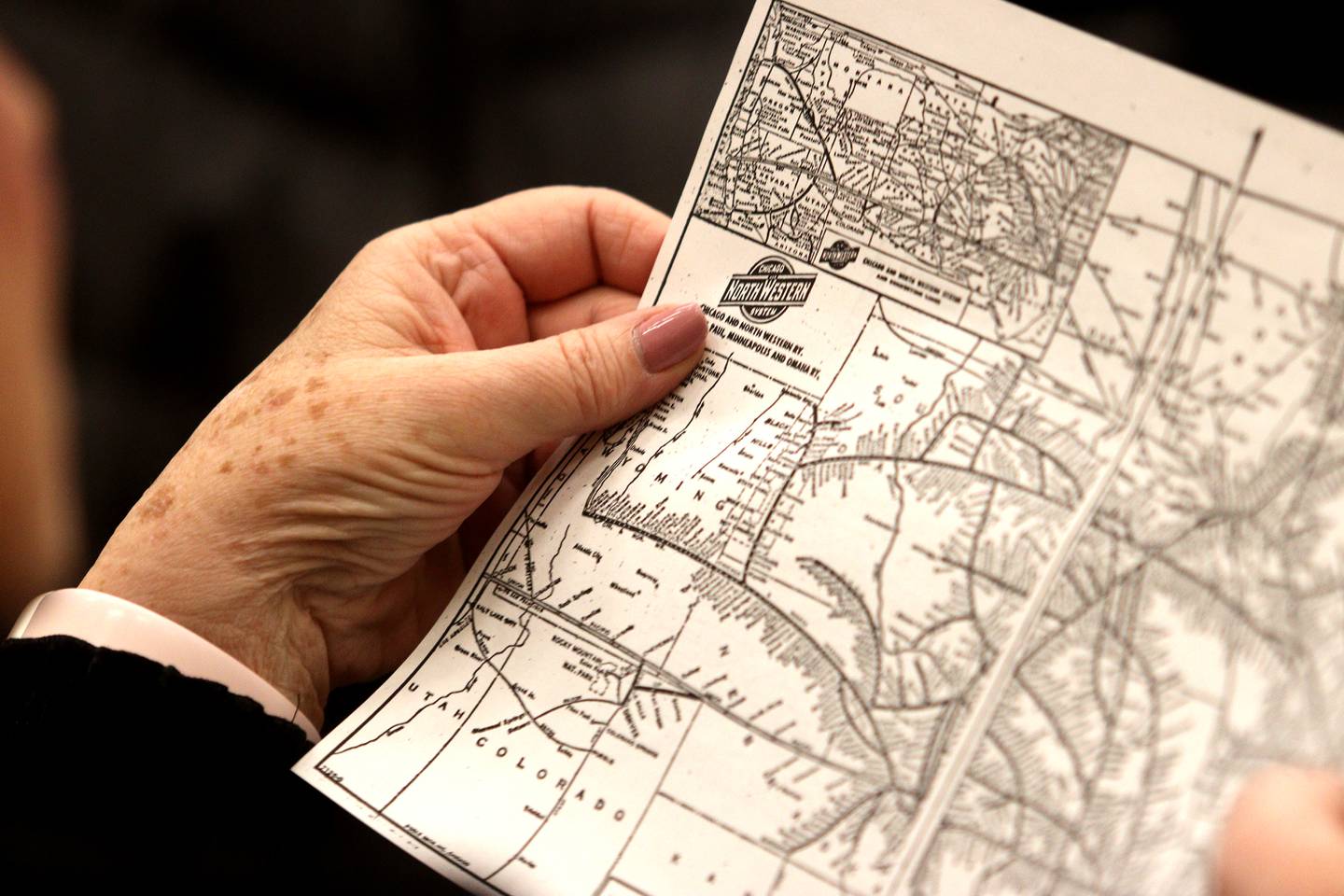 Interest in genealogy has ballooned in recent years thanks to technology now offering people a bevy of records from across the world, along with better marketing from those providing such services, Stage said.
That interest has led the McHenry County Historical Society and Museum to receive calls from people even in different states, such as New York, historical society president Kurt Begalka said. Many people in the east have ancestors that migrated after the U.S. expanded into the Midwest and Western territories.
"We get crazy calls from all over the place," Begalka said. "We have a really robust research library."
Although technology made the means available, it was the COVID-19 pandemic that gave people the opportunity to pursue those resources, Begalka said.
The drawback to this is many of these record sets cost money, Stage said. As a result, part of what the society offers to those interested is how to find free records and verify their legitimacy.
Some of those include other websites and small groups that meet up at local libraries across McHenry County to sort out genealogy.
That help is offered ahead of the group's regular meeting, too, Stage said. Those meetings are mostly informational. They invite speakers to give presentations on historical subjects and record-keeping surrounding it.
Thursday's meeting saw Craig Pfannkuche, a longtime genealogist and member of several historical organizations in the area, invited to speak about railroads and the mass amount of records kept surrounding them.
It's unique for every person.

—  Bill Wheeler, vice president of the McHenry County Illinois Genealogical Society
Genealogical Society vice president Bill Wheeler said he took over his father's research in 1999 and has gotten back to the 1200s in some parts of his family tree.
"Every time you dig up, you find something interesting," Wheeler said. "You find criminals. There's lots of stuff."
For those interested but intimidated, Stage recommended attending the society's meetings, but she advised coming early. It's a good time to network and get help with questions, she said.
There's also options to meet up with members outside of the meetings.
"I want you to be interested in your family history," Stage said. "We want to tell people how we did what we did."
There are many parts to genealogy, as well, meaning there's something for everybody, Wheeler said. Although some want to know what their specific ancestors did, others might be more interested in learning about living in a certain time period.
"It's unique for every person," Wheeler said.