Three people were injured when a car drove through a stop sign in a crash on Route 12 in Richmond Saturday, police said.
McHenry County Sheriff's Deputy Kevin Byrnes said police responded to the intersection of Route 12 and Solon Road in Richmond about 11:30 a.m. Saturday for a report of a two vehicle crash with injuries.
Investigators found an 18-year-old driver of a Chevrolet Cruze, who was not named by police, was traveling south on Solon Road and went through a stop sign, turning on to southbound Route 12. The Cruze then hit a Chevrolet pick up truck head-on that was traveling south on Route 12, Brynes said.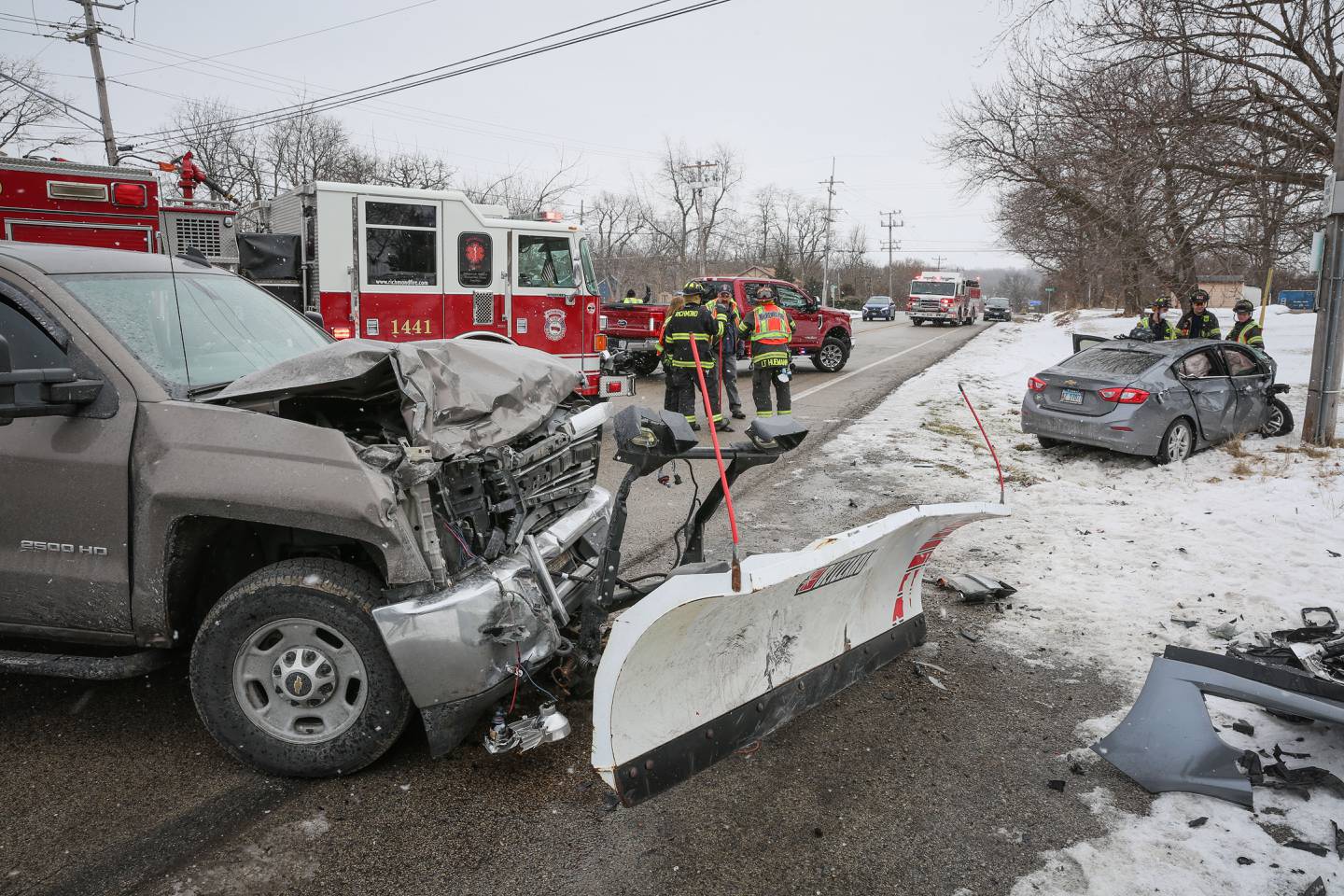 The driver of the Cruze along with two passengers in the vehicle were taken to Northwestern Hospital in McHenry with injuries that were not life-threatening. The driver of the pick up truck was treated and released at the scene," Brynes said.
The driver of the Cruze was cited for disobeying a stop sign, Brynes said.
The crash closed Route 12 for about an hour while first responders worked to clear the scene, Brynes said.