For 94 years, racehorses living in a barn in Trout Valley, a tiny village of about 250 homes just south of Cary, have found ways to grow famous.
But Lumos, the most recent to gain notoriety, will probably never approach the legacy of Reigh Count, an equine resident of the property almost 100 years ago who won the Kentucky Derby and whose presence there is the source of inspiration for recent efforts to restore and improve the historic barn.
Lumos is a retired racehorse who ran at the recently closed Arlington International Racetrack and is now owned by Trout Valley resident Alyssa Murphy.
While his racing career was not stellar, his head-bobbing to his owner's music in his Trout Valley quarters captured on videos Murphy posted to TikTok have gained millions of views on the social media platform.
The even more decorated former resident, Reigh Count, was a thoroughbred who in 1928 called the same Trout Valley estate home while he was owned by Fannie Hertz, the spouse of John Hertz, a businessman behind the Yellow Cab taxi and Hertz rental car companies.
That horse is one of the most successful in the history of American thoroughbred racing as the winner of the 1928 Kentucky Derby and, in his post-racing breeding career, sire and grandsire of two other Derby winners.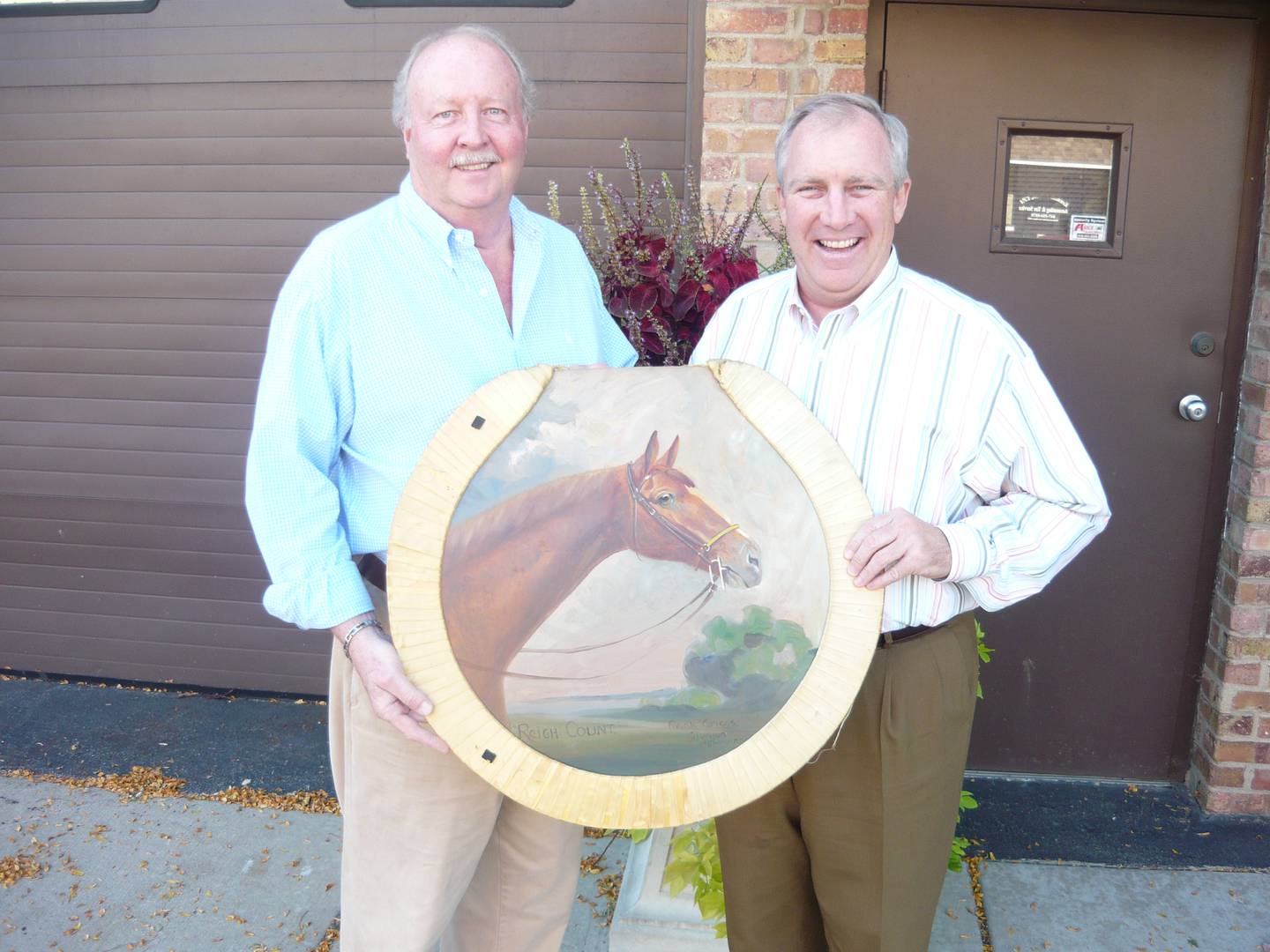 Reigh Count's progeny includes Count Fleet, who took the 1943 Kentucky Derby and went on to win the Preakness Stakes and Belmont Stakes for an American Triple Crown, the most sought-after feat in North American horse racing.
Then, Count Fleet went on to sire Count Turf, the winner of the 1951 Kentucky Derby whose victory at Churchill Downs secured the first three-generation sweep of the event, an achievement pulled off only one other time, said Jessica Whitehead, curator of collections for the Kentucky Derby Museum in Louisville, Kentucky.
"You're right on the money when you say that the most enduring legacy left by Reigh Count to the Kentucky Derby was his progeny, Count Fleet, and Fleet's progeny, Count Turf. Only one other bloodline trio has dominated that way in America's Derby, so Reigh Count's story is very special," Whitehead said.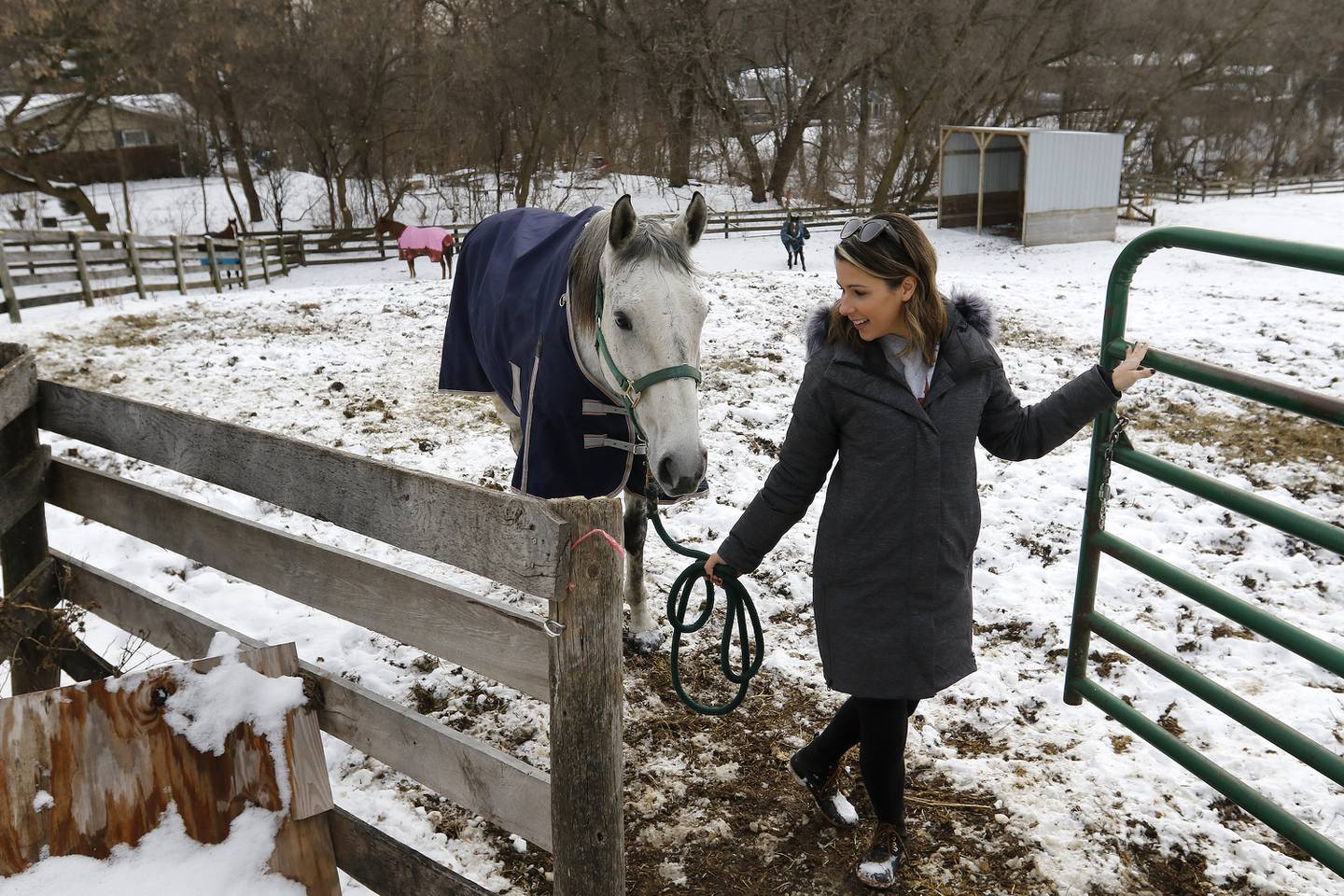 The barn's heritage as a central part of a prosperous horse racing and breeding operation is a source of pride for Trout Valley's residents, many of whom are drawn to the community for its equestrian ties and are dedicated to the property's upkeep.
Village residents have rallied around the barn, which is owned by the Trout Valley Homeowners Association, by pledging and spending hundreds of thousands of dollars over the last several years to remodel an interior area and other work. That includes repairs made several months ago to the barn's silo, which had been at risk of buckling.
Efforts also are underway to study and potentially alter the storm water drainage patterns and engineering on the barn site to prevent damage to the structure, and the community is exploring creating a space on the property to host a museum meant to educate visitors on its roots as a state-of-the-art equestrian center.
"It's been a working barn for 100 years," said Linda Stelle, a Trout Valley resident who helped secure a $2,500 grant from the nonprofit Landmarks Illinois for tuck-pointing work on the barn.
"We're just doing our best to preserve it," said Mike Murphy, Alyssa Murphy's husband and the president of the Trout Valley Homeowners Association.
There still are nine horses that call the barn home. Most of them are retired thoroughbred racehorses that have been adopted like Lumos, the TikTok star.
"Just kind of going into the history of Trout Valley, the living history, in our paddocks every day are these horses that used to race. Obviously we're an equestrian community, so it's great to have them here," said Alyssa Murphy, who worked as a marketing director for the Arlington International Racecourse for 15 years before its closure. "I'm big into having a second home, a second career for these thoroughbreds."