A presidential visit, a double homicide in Algonquin and an 'American Idol' semi-finalist all made headlines in McHenry County this past year.
So did Amazon's massive warehouse in Huntley, which could bring 1,000 jobs to town; the removal of the McHenry County regional superintendent by the McHenry County Board; and a recount of the April election.
Here are 10 of McHenry County's top stories of the year:
President Joe Biden visits McHenry County College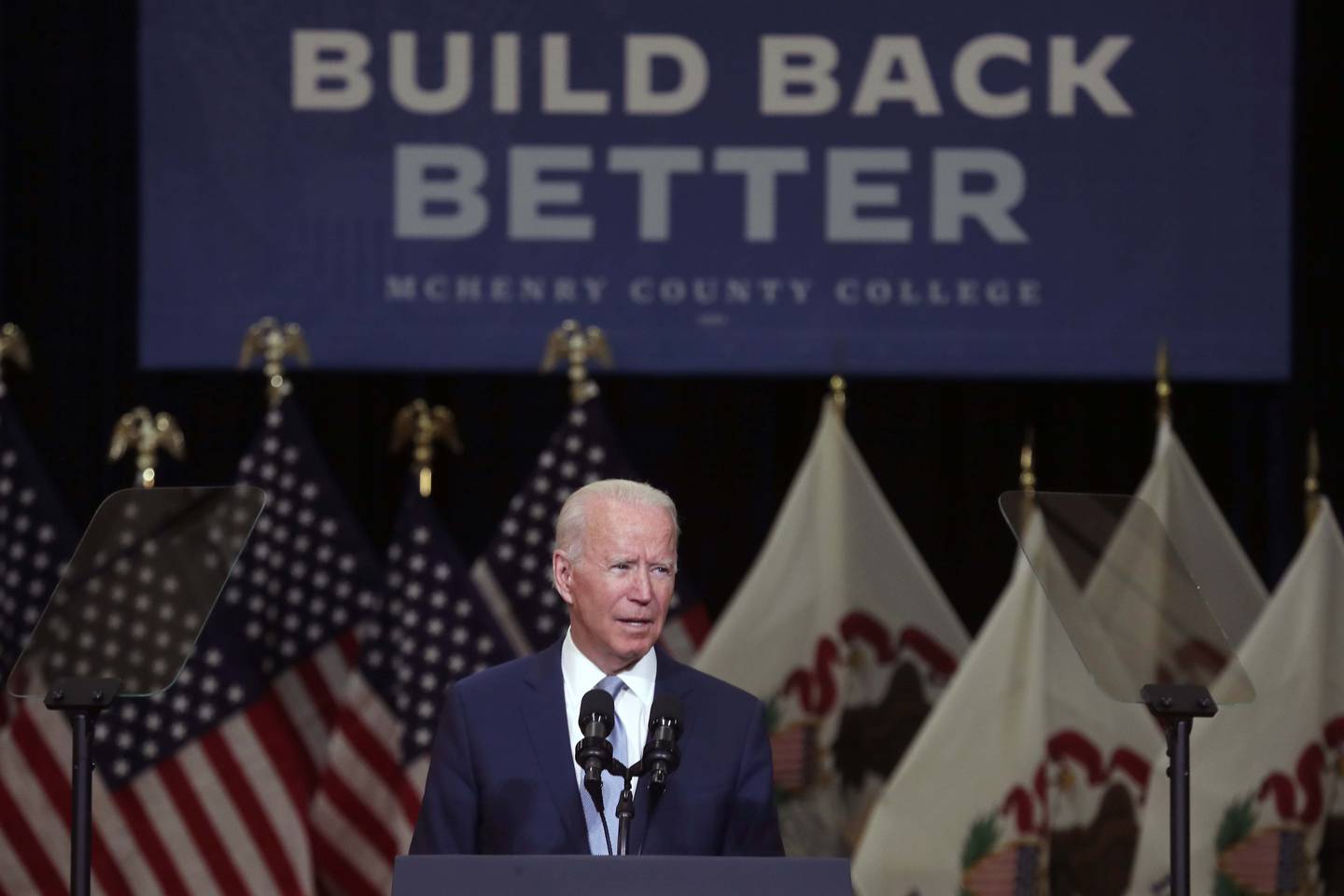 President Joe Biden became the first sitting president to visit Crystal Lake in July, when he came to give a speech at McHenry County College.
Biden, who was introduced by MCC student Edith Sanchez of Harvard, came to tout his "Build Back Better" agenda, which he said would make needed improvements to infrastructure and help families economically.
"Think what it will mean to McHenry's agricultural program if you can get products more easily to Chicago," Biden said. "Think about how much easier life will be when it's quicker to drive on Randall Road."
Protesters, many backing former President Donald Trump, rallied outside the college with flags saying "Illinois for Trump" and touting Republican candidates. Supporters of Biden and others interested in just seeing the president also gathered at the college and at a nearby ice cream shop rumors claimed Biden might visit.
McHenry County Board Chairman Mike Buehler, a Republican, said it reminded him of watching former President Jimmy Carter come to DuPage County. Democratic State Rep. Suzanne Ness, who represents the 66th District, said Biden's trip was a sign of his commitment to bringing people together.
Lakewood native, Crystal Lake Central alum makes top 3 on 'American Idol'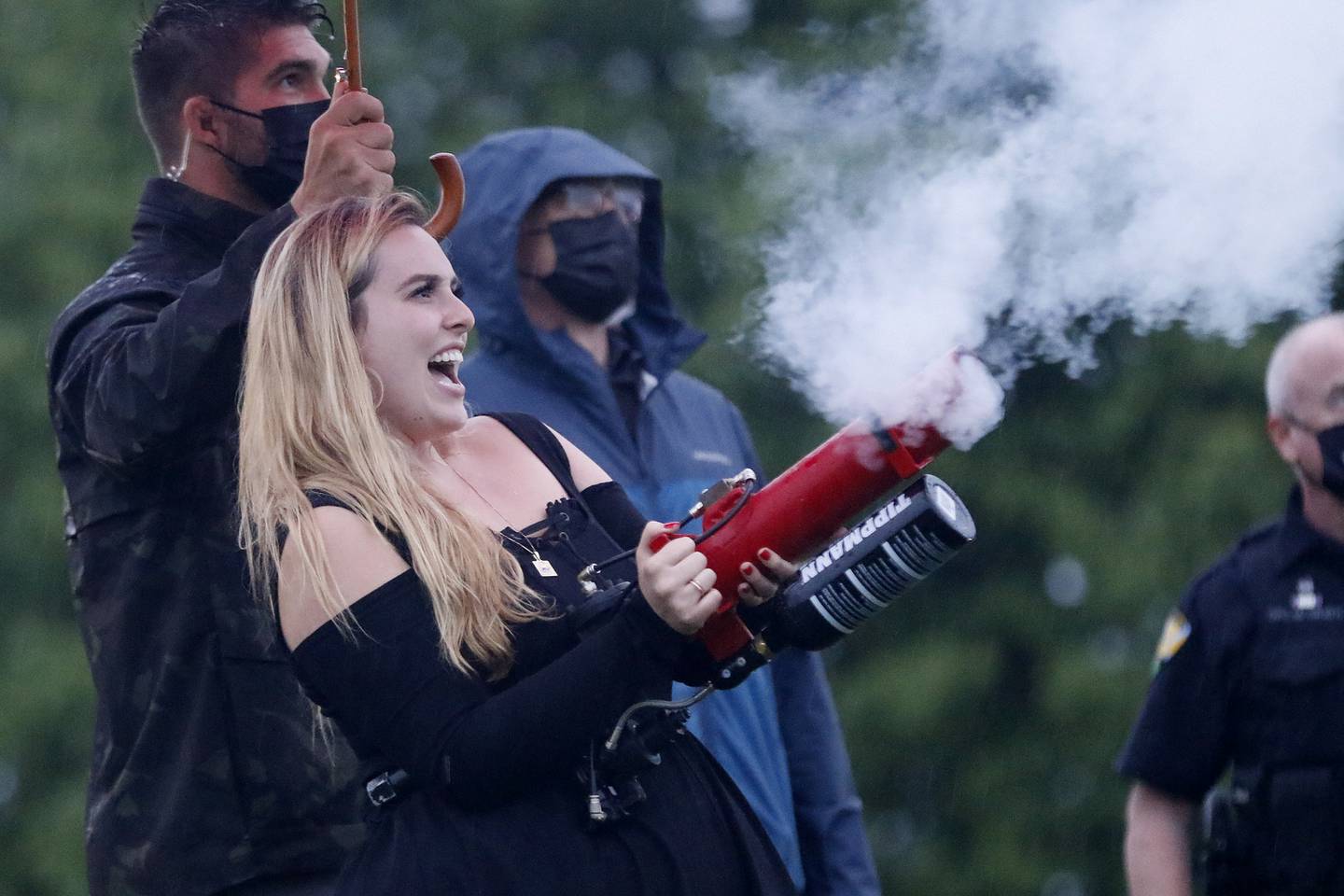 Grace Kinstler, who grew up in Lakewood, made it to the top 3 on the popular reality singing show "American Idol" in May.
Kinstler, a student at the Berklee College of Music, quickly became a fan and judge favorite on the show. She made judge Luke Bryan cry with her audition, and Lionel Richie, another judge, called her "a storyteller with a great voice."
She also spoke on the show about how her dad's passing the year prior affected her and sang the song "Father" by Demi Lovato in honor of him. She released a single, called "Love Someone," at the time.
To celebrate Kinstler's success, hundreds gathered for a parade for her that went between Crystal Lake Central High School and downtown Crystal Lake. Downtown businesses put up signs and painted their windows with #TeamGrace. After the parade, Kinstler was given proclamations by Crystal Lake Mayor Haig Haleblian and Lakewood Village President Dave Stavropoulos. At RedTail Golf Club in Lakewood, she held a concert where hundreds of community members watched her sing.
Kinstler was one of two McHenry County natives to make the show: Althea Grace, originally of Algonquin, was eliminated during the show's Showstopper round where 64 contestants vied for a spot in the top 24.
Recording errors cause recount in April municipal elections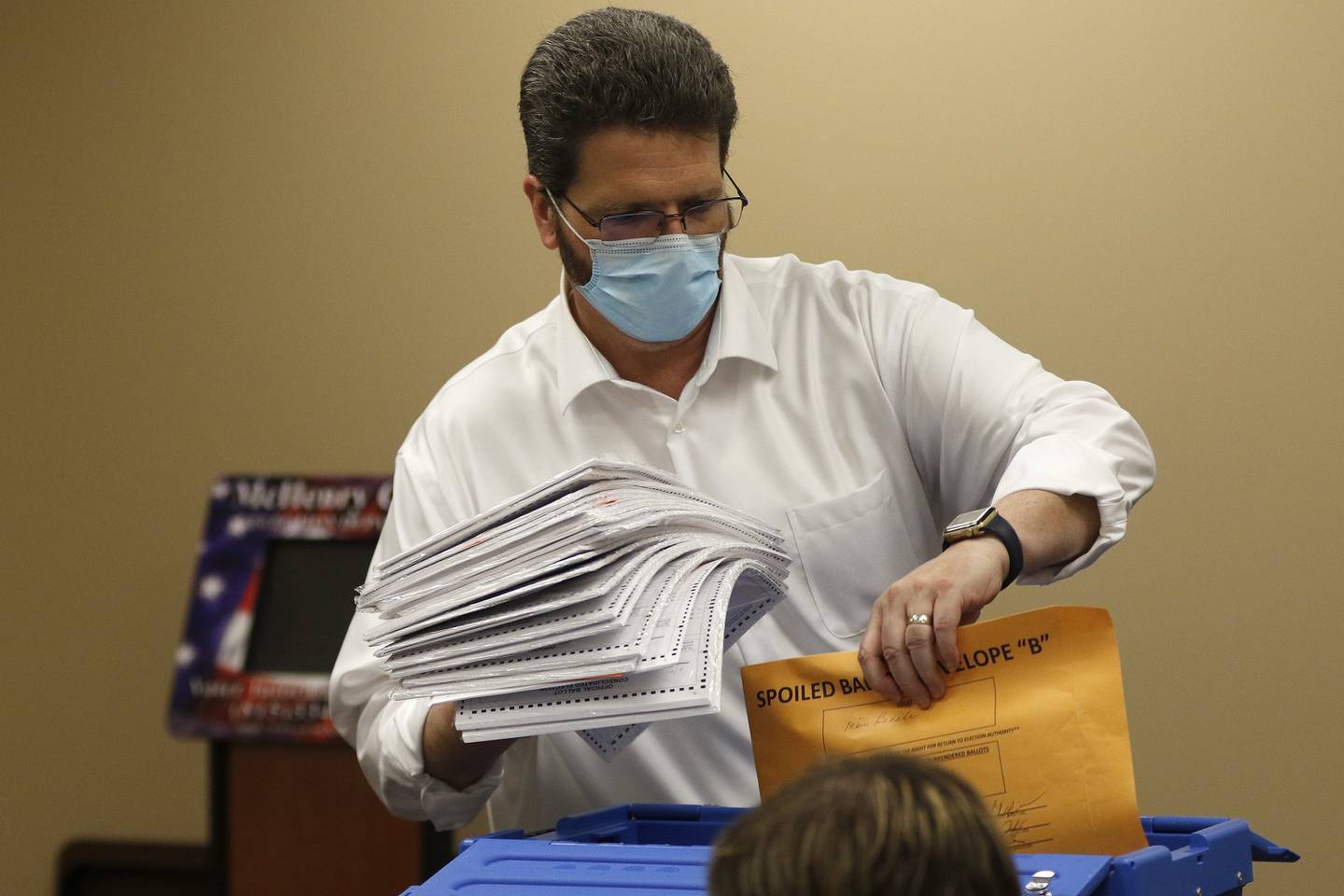 April's municipal election finished on a sour note after some ballots were improperly counted, leading to mistakes in the vote total.
After a countywide recount of the ballots, the candidates leading in five of the county's competitive school board races – Huntley School District 158, Alden-Hebron School District 19, McHenry School District 15, Cary School District 26 and Crystal Lake Elementary School District 47 – changed. The outcome of the race for the Trout Valley Village Board also changed with the updated results.
The problem was identified on Election Nights as when some races showed fewer votes than expected.
A report published by the McHenry County Clerk's Office after the election found changes made to the language on some ballots altered the spacing of the document just enough to interfere with their machinery's ability to read votes correctly.
The report was submitted to the Illinois State Board of Elections to gather feedback on what the county can do differently to make sure the problem doesn't happen again. County Clerk Joe Tirio said the clerk's office would be using some new procedures to ensure the problem doesn't happen again.
Regional superintendent removed from office after six years of unaccounted funds, organizational issues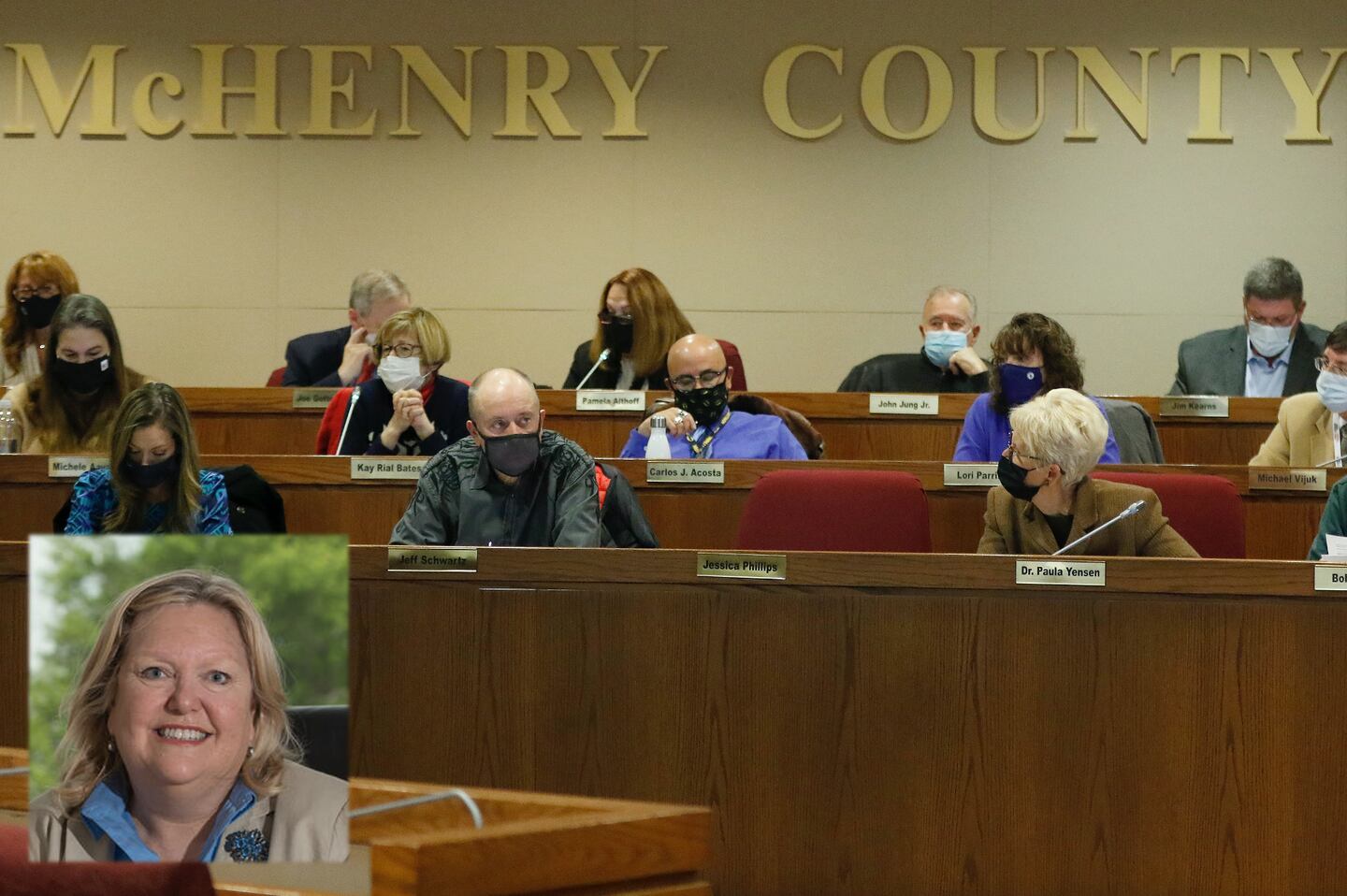 After six consecutive years of failed audits, the McHenry County Board voted unanimously in November to remove Regional Superintendent of Education Leslie Schermerhorn from office.
The board cited thousands of dollars of unaccounted funds, organizational issues, and a general refusal from Schermerhorn to address problems at the office as the reason change was necessary.
Schermerhorn appeared before state lawmakers in September to discuss errors found in a state audit of her office. She told lawmakers the County Board was at fault because they did not fund an accountant position for the Regional Office of Education, even though the problems began years before the county stopped funding the accountant position.
A July audit by the McHenry County auditor said most problems it identified could be fixed allowing the county to have control over the Regional Office of Education's five bank accountants, but Schermerhorn responded to the audit, saying the recommendation was not necessary.
Schermerhorn threatened legal action over the board's vote to remove her from office, but none had been taken as of Thursday, court records show. She argued she was a state official and the County Board did not have the power to remove her from office.
The county is currently searching for a replacement to Schermerhorn and expects to name a replacement in January. The position of regional superintendent is up for reelection in 2022.
Amazon begins construction on Huntley warehouse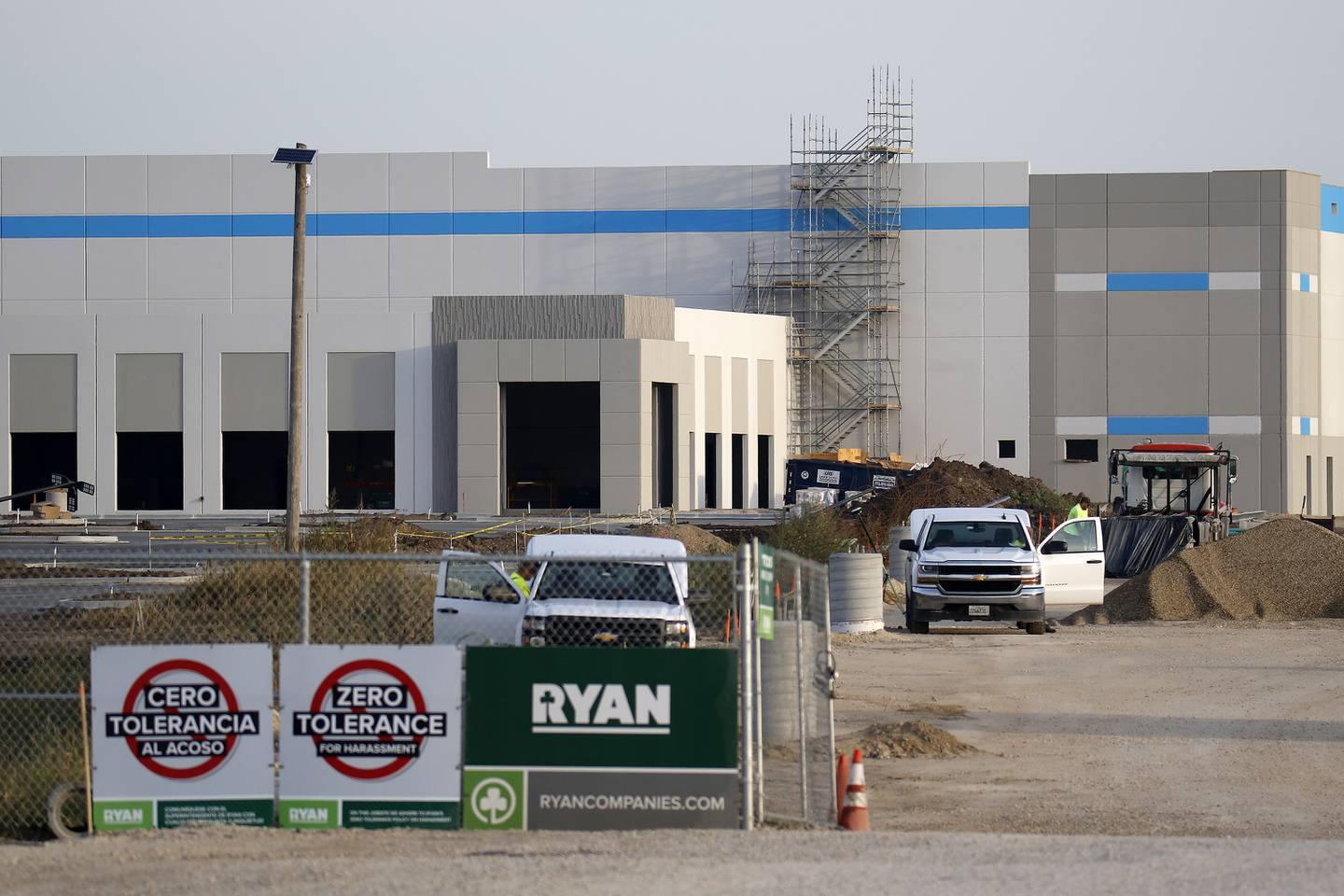 In April, Huntley officials announced the mystery client behind a massive new warehouse being constructed on Freeman Road was Amazon.
The company has been constructing a receive center that is over 630,000 square feet in size and sits on 152 acres of land near Route 47 and Interstate 90.
The project is expected to bring 1,000 jobs to Huntley when it is completed in the second quarter of 2022, according to Huntley documents earlier this year. The warehouse will be used as a location to receive larger orders and then distribute products to other fulfillment sites throughout the area.
Amazon is often a controversial company – whether it be for attempting to block employees from unionizing, adding truck traffic to communities or how much it pays in taxes. More recently, the company's safety policies came under scrutiny after six employees died when an Edwardsville distribution center was destroyed by a tornado. But so far, Huntley officials say the Amazon development has been good for the village.
"The Amazon announcement has probably generated more interest than what we've seen in a long time," Village Manager Dave Johnson said in October. "The fact we were able to market ourselves for a long time as the place to do business, but then to have a player like Amazon walk in, since that time, interest has been even greater."
McHenry County's ICE contract outlawed by state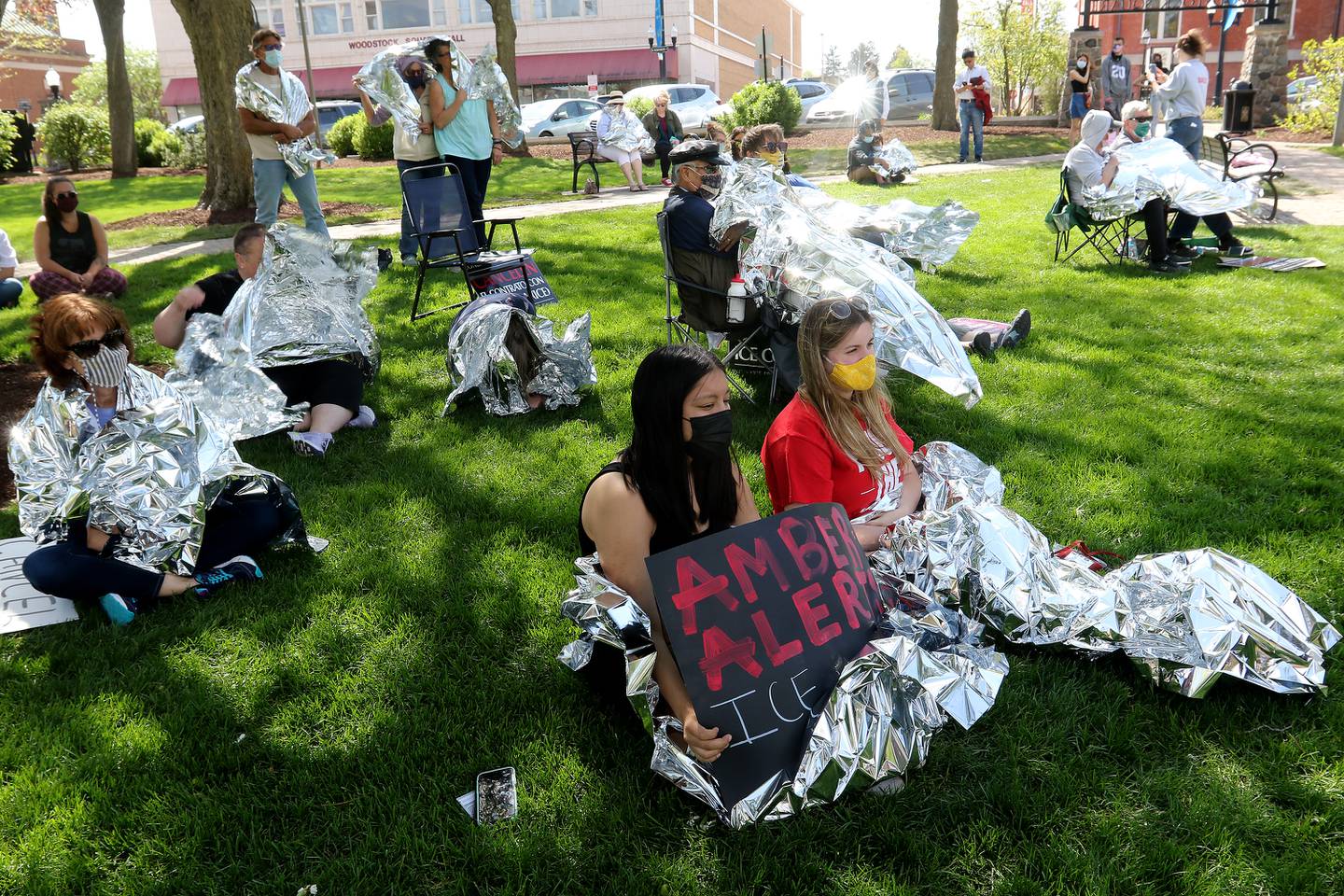 After months of intense debate at the county level over the future of McHenry County's contract to house federal detainees, Illinois lawmakers took matters into their own hands and passed the Illinois Way Forward Act, which prohibits counties from entering into agreements with U.S. Immigration and Customs Enforcement.
Under the law, the county's contract allowing ICE to house detainees at the county jail must end at the end of 2021.
However, a federal appeals court Thursday issued a stay, giving McHenry and Kankakee counties more time before they have to end their contracts to house federal detainees.
The lawsuit filed by McHenry and Kankakee counties argued the law overrides federal law and interferes with federal operations. The lawsuit was dismissed in December after the federal judge ruled the state can control which agreements counties can enter into.
The ICE contract could bring in as much as $10 million in revenue to the county, but revenue recently dropped significantly after the pandemic when the number of ICE detainees dropped. While some argue ending the ICE contract will cause some people to be moved further away from their families, advocates hope the contract's end will allow more people in ICE custody to be released.
Vaccines against COVID-19 roll out and in-person schooling resumes in the fall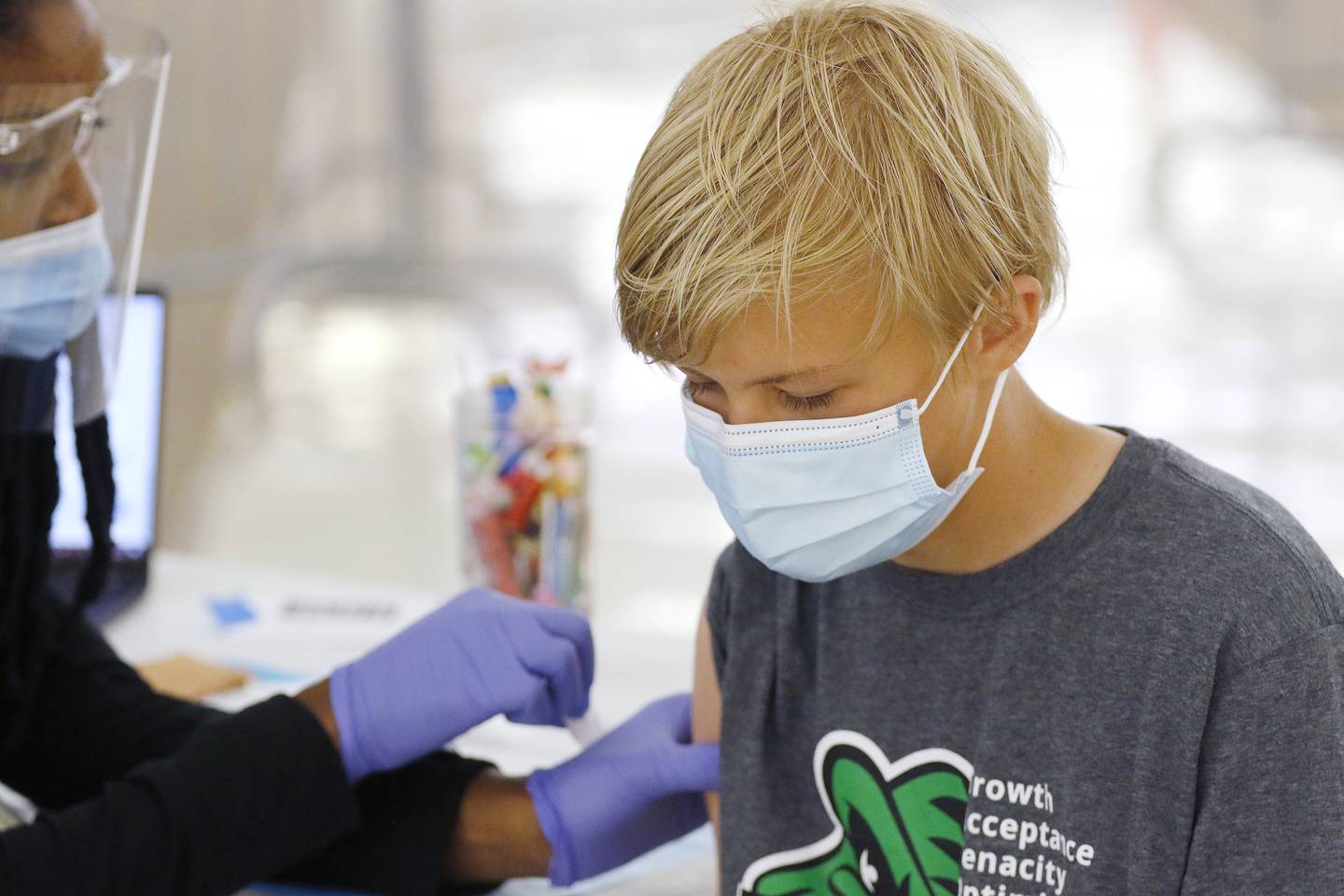 By spring 2021, safe and effective vaccines against COVID-19 were widely available across McHenry County and the nation, helping to slow the pandemic.
But not everyone was enthused by the shots – nor the requirements some government officials and employers imposed to get vaccinated or undergo regular testing as a condition to work in certain fields, including health care and education.
As COVID-19 caseloads in the area fell to pandemic-era lows over the summer, many school districts in the county and state opted to start their academic years with students in person and masks optional, regardless of vaccination status.
But in August, as the delta variant drove caseloads back up, Gov. JB Pritzker issued a statewide mandate requiring face coverings to be worn in schools.
None of McHenry County's schools had to reverse course from regular in-person learning schedules this school year, even as they contended with outbreaks of the virus, quarantining staff and students, and a widespread bus driver shortage exacerbated by the pandemic.
McHenry County sees its first openly transgender elected official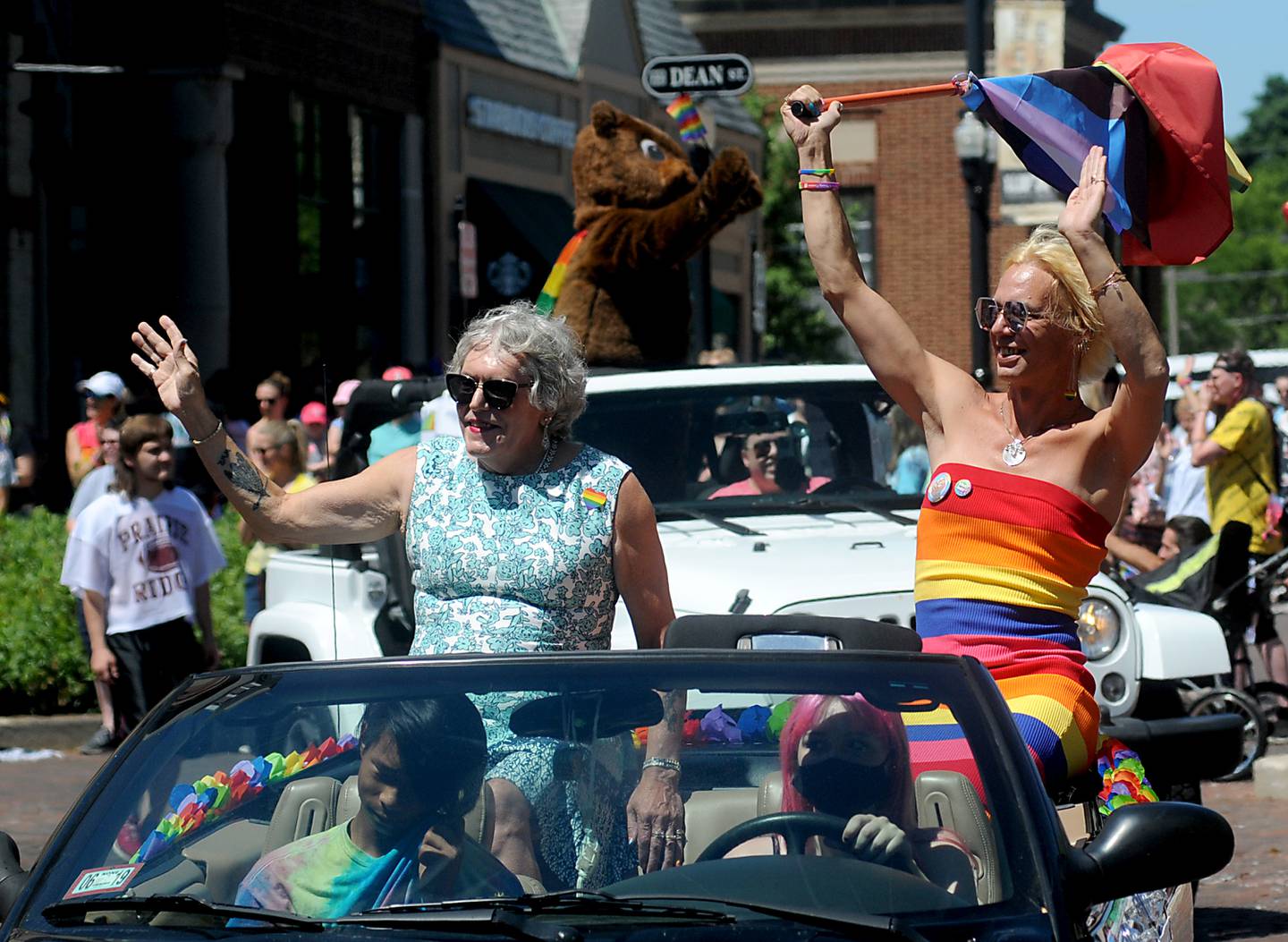 Dan Aylward appeared on the ballot for the McHenry Township clerk position in April, and shortly after winning reelection, came out as transgender.
With the announcement, Danielle – as Aylward had been called by close friends and family for decades before publicly revealing herself as trans – became McHenry County's first openly transgender person in elected office.
She led the Woodstock Pride Fest and Parade as the event's grand marshal in June to celebrate the achievement.
"McHenry has always been kind of conservative. I really thought I'd have more of a pushback, but I'm not seeing that. All the messages on Facebook I've gotten are extremely supportive," Aylward said in May.
Aylward gained recognition in the area after an act of protest in 2016, in which she payed half of her $11,000 property tax bill with more than $5,000 in single dollar bills. The next year, she ran for and won the McHenry Township clerk position, and ran and won a second term this year.
Aylward joined Kristal Larson – who won election this year in Lake County as Avon Township's clerk as an openly transgender woman and is the second transgender person to be elected in Illinois – as perhaps the only openly transgender township clerks in Illinois. Jill Rose Quinn was reported by the Daily Herald to be the first openly transgender elected official in Illinois in November 2020 when she won a Cook County judgeship.
Aylward credited her late twin brother with far more bravery in the transgender movement. Her twin, who was given the name Dennis at birth and chose the name Denise after her sex reassignment, died by suicide years after the transition.
Former Motorola site in Harvard sells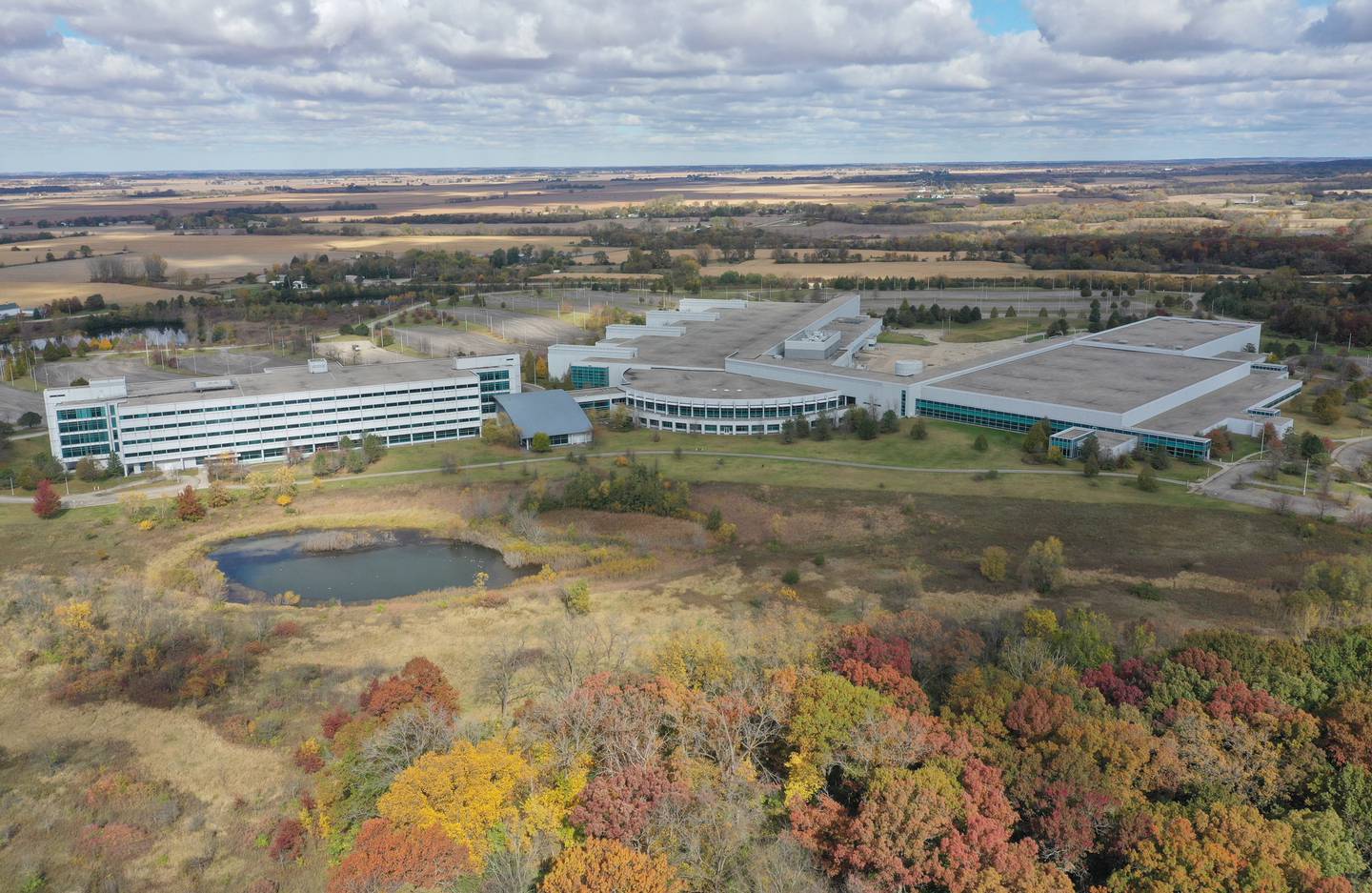 A Las Vegas company closed in September on the sale of Harvard's former Motorola campus, after years of uncertainty and multiple failed attempts by previous bidders to buy the site.
The new owner – Pinnacle Fund Management, an affiliate of a fellow Nevada group called CAI Investments, LLC – hopes to redevelop the property for future tenants, company representative Matthew Tucker told the Northwest Herald.
"We are very excited to work with the city and local community to find the highest and best use," Tucker said. "Right now we are exploring solar power solutions and plan to redevelop the space and plac[e] a tenant in that will create jobs and generate tax revenue for the local economy."
PMF officially closed the deal Sept. 28 with the U.S. Marshals Service. The most recent owner, Xiao Hua "Edward" Gong, bought the space in April 2016 at an online auction for $9.3 million. The Marshals Service was tasked with selling the property while a criminal case against Gong in Canada was ongoing.
Round-up of notable McHenry County court cases
Man accused of killing stepfather, mother in Algonquin double homicide
Prosecutors on Dec. 3 approved first-degree murder charges against the 36-year-old man charged with hiding the bodies of an Algonquin man and woman in a U-Haul truck.
Maxim Parnov was arrested the morning of Dec. 2 in Salem, Wisconsin, in connection with the deaths of Elvira and Peter M. Almen, who lived with Parnov in the 400 block of La Fox River Drive, Algonquin.
At the time of his arrest, Parnov was wanted in McHenry County on two counts of concealing a homicidal death. He was subsequently extradited to McHenry County.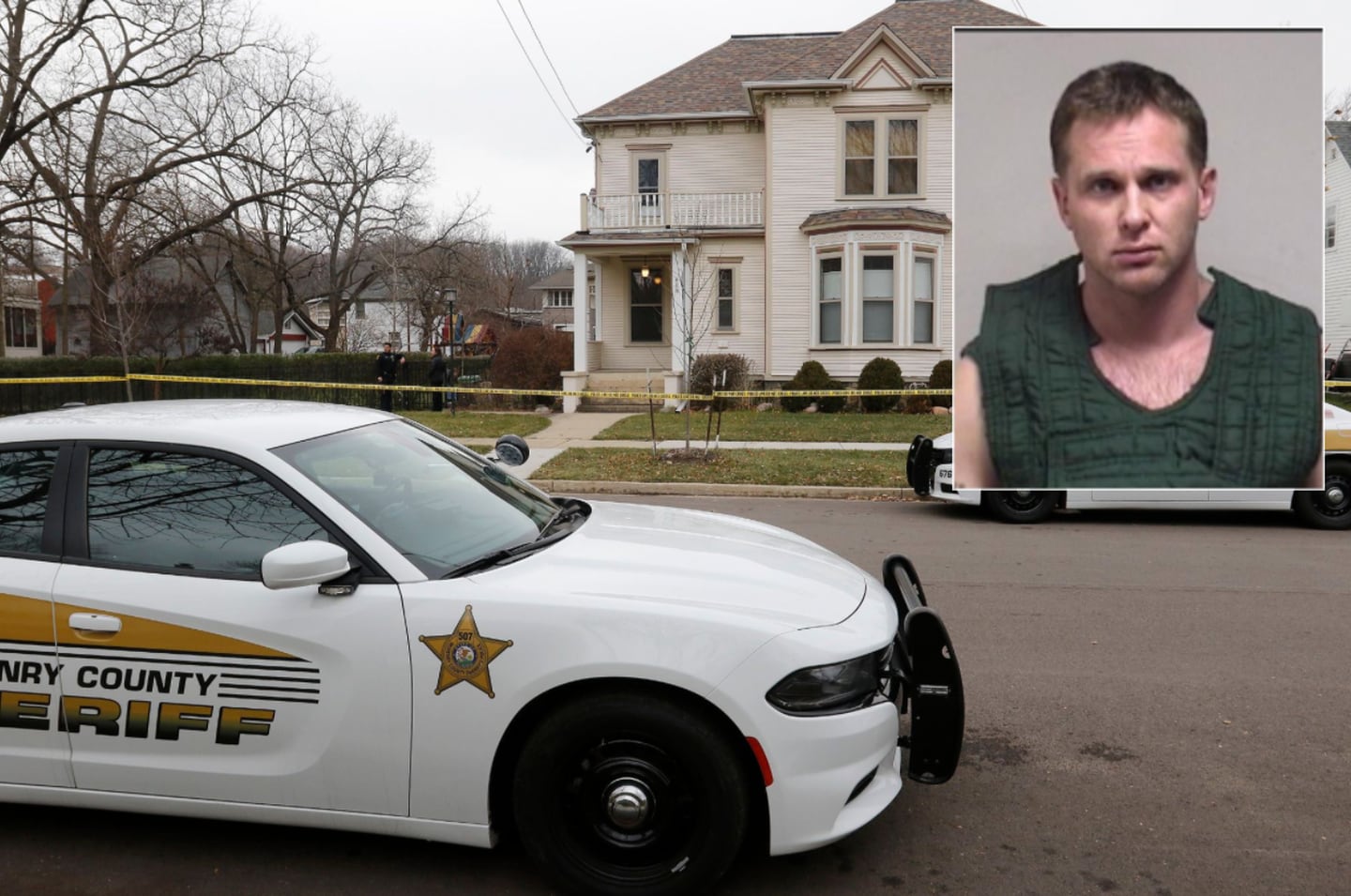 Convicted child murderer moves to Crystal Lake after prison release, then quickly relocates Englewood
Cayce Williams, the man convicted in the 1997 murder of toddler Quortney Kley, was released from prison in February after serving 5half of his 4-year prison sentence for first-degree murder and predatory criminal sexual assault.
After his release, Williams returned to live with family in the Crystal Lake area, a move that concerned neighbors.
Community members circulated a petition to have Williams removed from the city, and after allegedly receiving threats to his family, Williams moved in March from Crystal Lake to Englewood.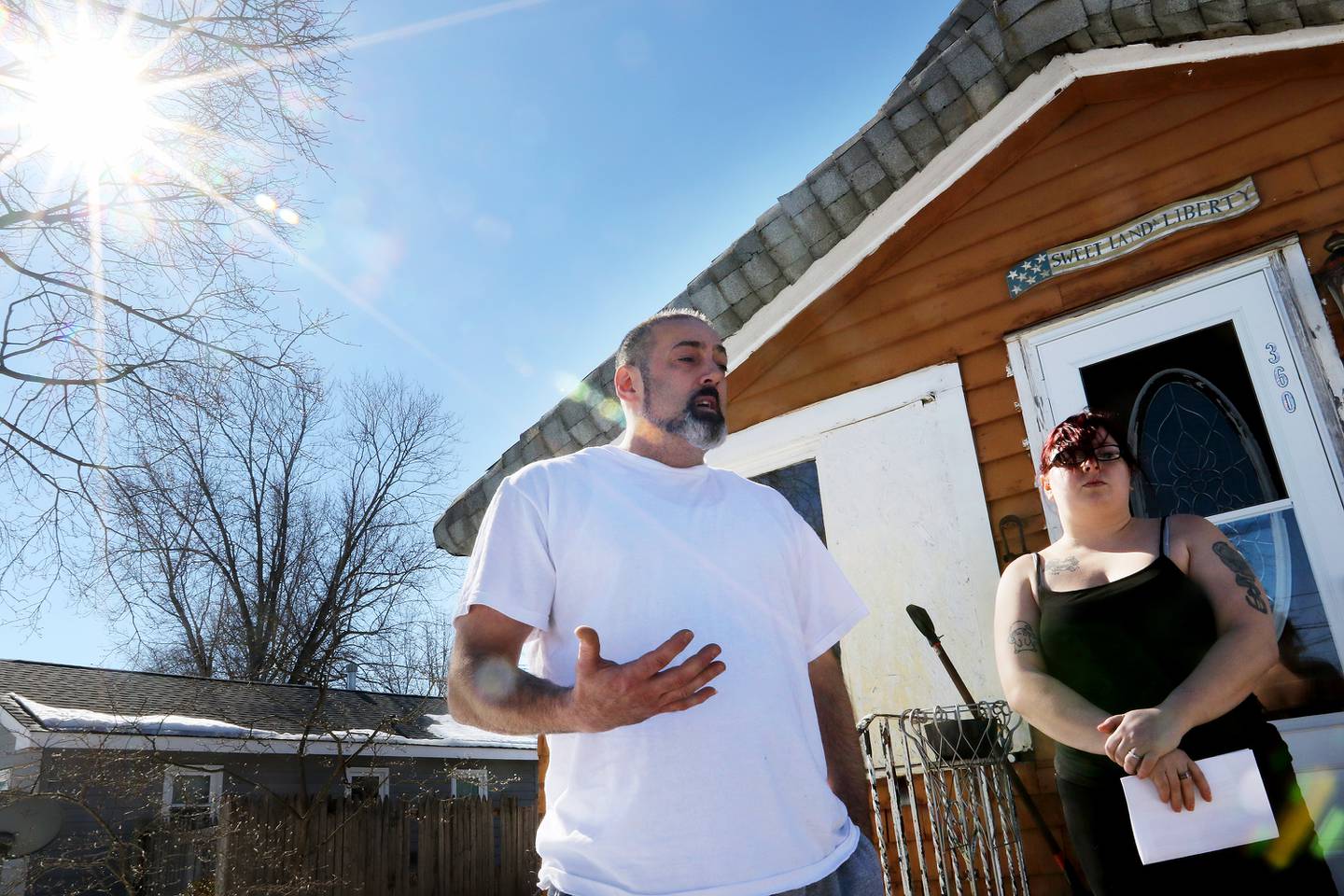 Man and woman who were tried in 2001 Burrito Express murder are released from prison
After being convicted by three juries and serving nearly 20 years in prison for the 2001 murder of a McHenry restaurant owner, Kenneth Smith walked was released from prison on May 6.
Smith's attorneys filed multiple emergency motions calling for his "immediate" release after the U.S. Court of Appeals for the 7th Circuit upheld the March 10, 2020, decision of the U.S. District Court for the Northern District of Illinois exonerating him. On May 6, the 7th Circuit sent Smith's attorneys an order issuing his immediate release without requirements to report to a probation office.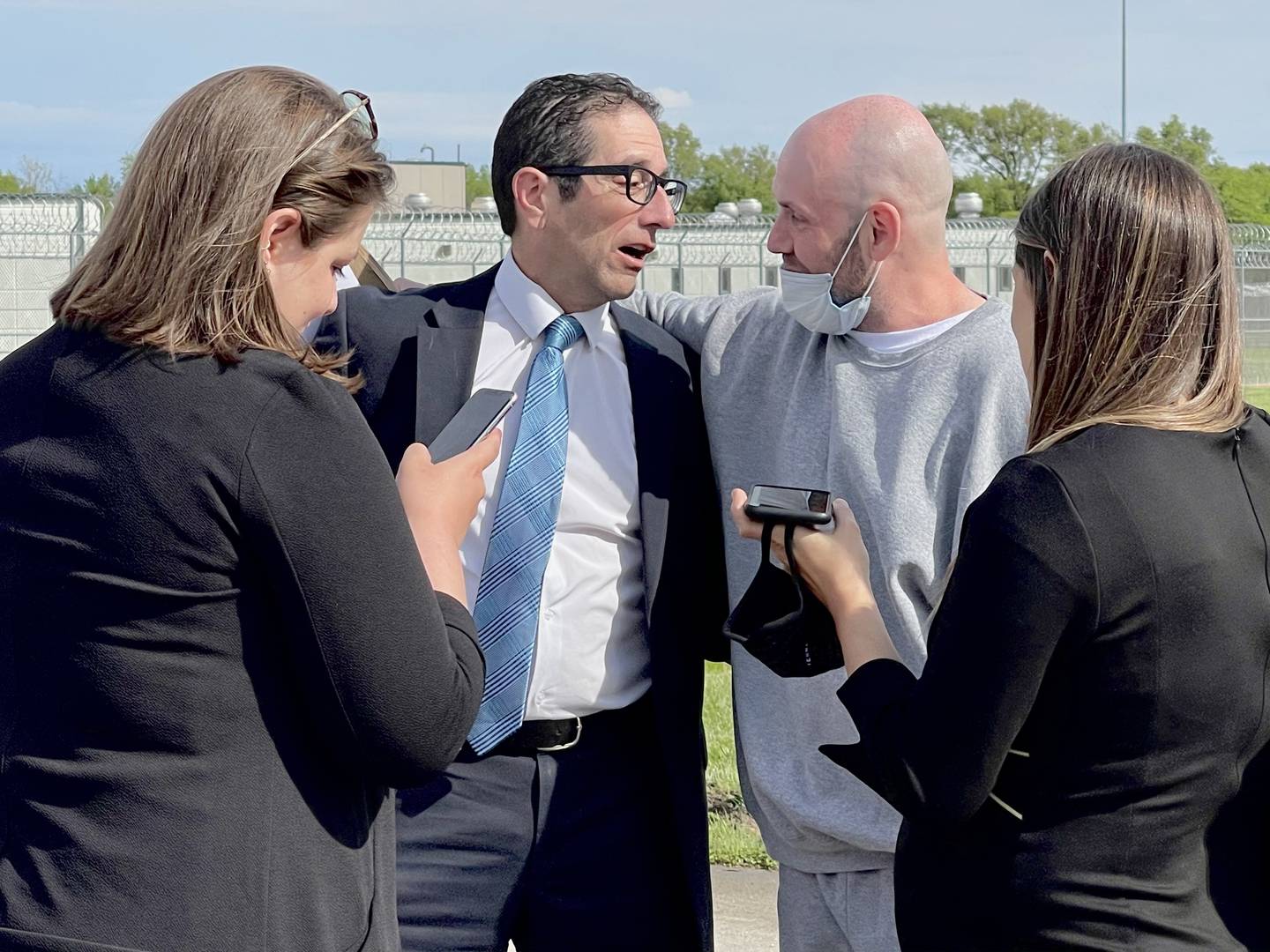 Another woman convicted in connection with the 2011 murder also was released from prison in 2021.
Jennifer McMullan was convicted by a jury in 2002 of attempted armed robbery and murder based on the theory of accountability as the alleged getaway driver. She was sentenced to 27 years.
In June, however, McHenry County Judge Robert Wilbrandt granted prosecutors' petition to vacate the original charges for which she was convicted. He then allowed her to plead guilty to a new charge of armed violence, for which she was sentenced to 22 1/2 years in prison.
That term was considered complete after accounting for the time McMullan already has spent in prison. She still is required to serve a period of mandatory supervised release, Illinois' version of parole.
Man arrested after police discover body of missing former Marengo woman in Roscoe storage unit
A former Marengo man who had been living in Wisconsin was charged with first-degree murder and concealment of a homicidal death in connection with the Nov. 15, 2020, death of 33-year-old Michelle Arnold-Boesiger, his girlfriend at the time.
Police discovered Arnold-Boesiger's body on March 2, 2020, in 33-year-old Jonathan Van Duyn's Jeep Renegade inside of a locked U-Haul storage unit, according to court documents. Van Duyn's bond has been set at $5 million in connection with Arnold-Boesiger's death.
Van Duyn remains in Wisconsin where he was sentenced to prison for abducting his daughter after prosecutors now say Arnold-Boesiger was killed.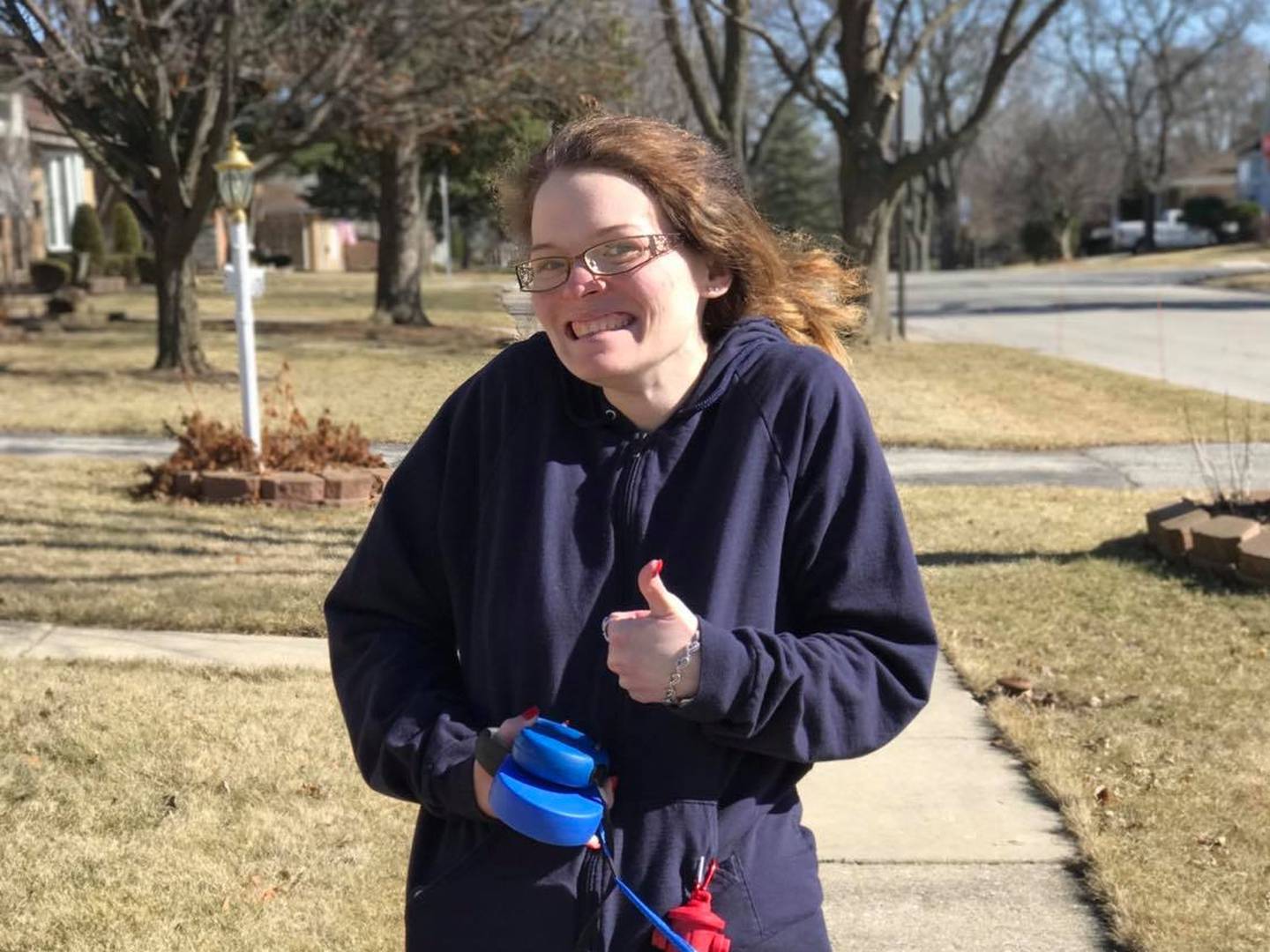 Island Lake woman found guilty in revenge porn case that brought scrutiny to state law
Island Lake woman Bethany Austin was sentenced in June to conditional discharge for printing and distributing sexually explicit photos that her fiancé received from another woman.
The case at one time challenged Illinois' revenge porn laws in front of the Illinois Supreme Court. In 2018, McHenry County Judge Joel Berg ruled Austin was exercising freedom of speech by sharing the photos.
Later that year, however, the majority of Illinois Supreme Court justices agreed that disseminating sexual images without consent is not a right protected by the First Amendment and the case was returned to McHenry County, where she was tried and convicted of nonconsensual dissemination of a sexually explicit image.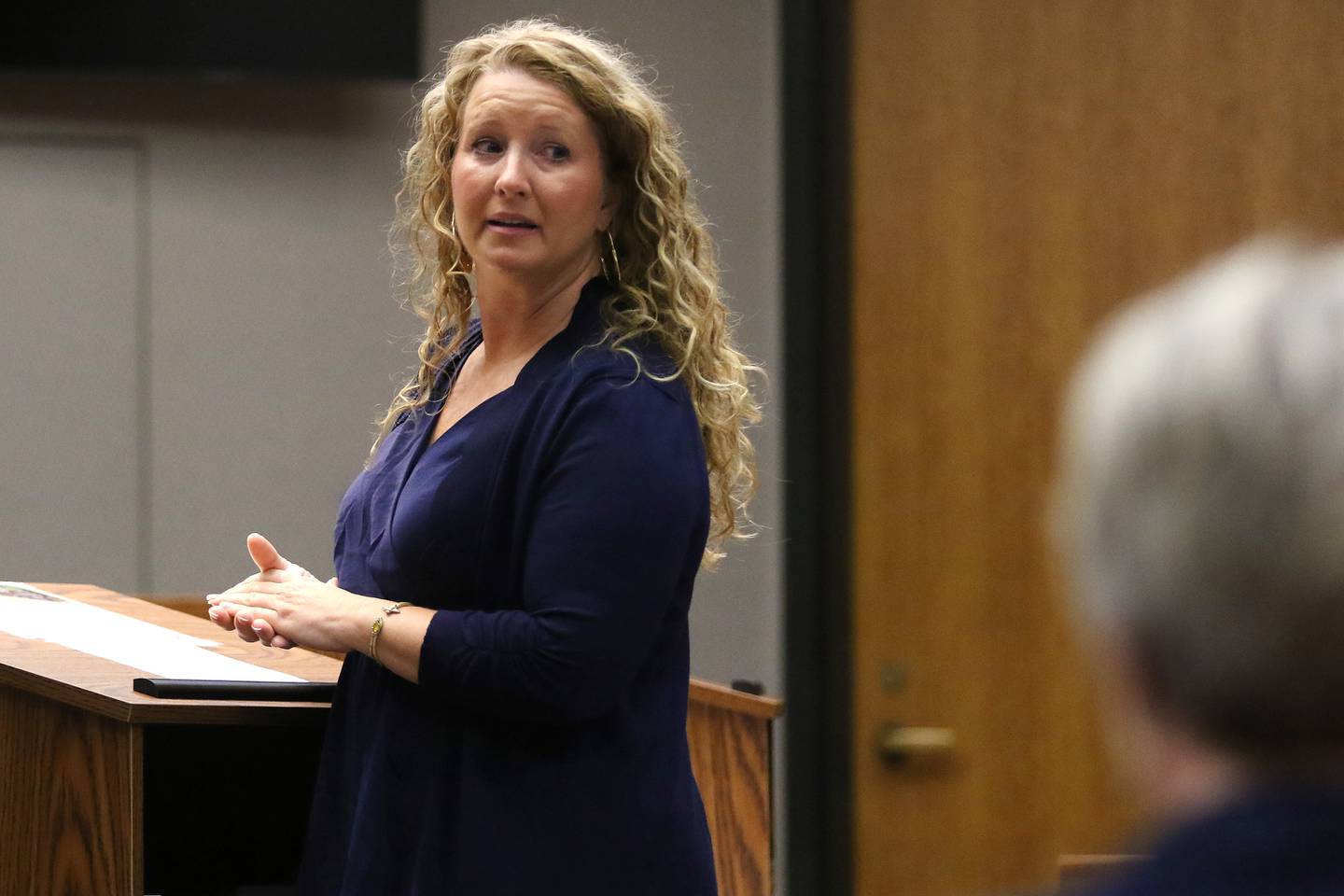 Teenagers arrested in connection with Just for Fun Roller Rink fire
In May, McHenry police arrested two teens accused of trespassing and setting fire to the vacant Just for Fun Roller Rink in McHenry.
One of the teens intentionally lit an object on fire and flames spread out of control, police said at the time. The 14-year-olds fled the building and were seen by a passerby, according to investigators.
One of the boys was charged with arson, burglary and criminal damage to property. The other was charged with a misdemeanor count of criminal trespass to property.
McHenry County State's Attorney Patrick Kenneally has declined to speak further about the cases because the defendants are juveniles.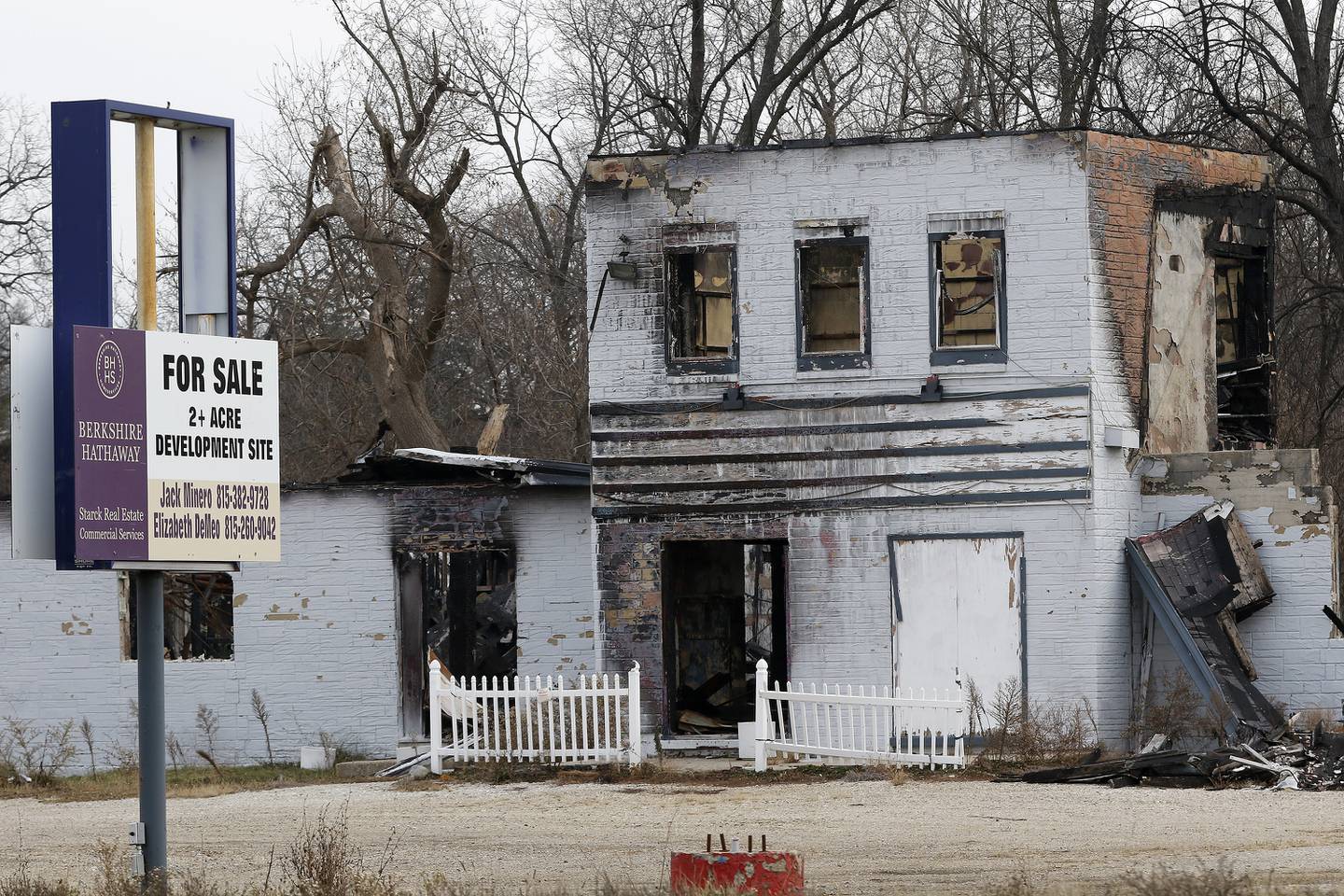 Jury acquits Kyle Rittenhouse in 2020 Kenosha, Wisconsin, shootings
After days of deliberation, a Wisconsin jury on Nov. 19 acquitted 18-year-old Kyle Rittenhouse of all charges tied to the deaths of Anthony Huber and Joseph Rosenbaum, whom Rittenhouse shot and killed in 2020 during a night of protests in Kenosha.
Rittenhouse had been charged with homicide, attempted homicide and reckless endangering after killing two men and wounding a third with an AR-style semi-automatic rifle during a tumultuous night of protests over police violence against Black people in the summer of 2020. The former police youth cadet is white, as were those he shot.
The jury deliberated for close to 3 1/2 days.
Rittenhouse could have gotten life in prison if found guilty on the most serious charge, first-degree intentional homicide, or what some other states call first-degree murder.
The Associated Press contributed to this report.