The first few days of freedom "have been scary" for the 39-year-old woman released last month from prison, where she served nearly 20 years after being convicted as the getaway driver in McHenry's Burrito Express murder.
Jennifer McMullan was released seven years short of the 27-year sentence handed down after a jury convicted her in 2002 of first-degree murder based on the theory of accountability and attempted armed robbery.
McMullan now lives with her sister in a far northwest Illinois town. Fitted with an ankle monitor and allowed limited hours away from home, McMullan is trying to navigate life outside the prison walls, she said.
"It's been overwhelming in a good way," she said.
For McMullan, who maintains her innocence, being released from prison sooner came at a price.
She still has a conviction on her record after pleading guilty June 16 to an alternate felony charge of armed violence – essentially legally agreeing with McHenry County prosecutors that she was present the night 34-year-old Raul Briseno was shot to death.
Despite giving what she now says was a false confession after 12-plus hours of intense police interrogation, McMullan maintains she was not present the night of March 6, 2001, when Briseno was murdered in what prosecutors have called a botched robbery.
Kenneth Smith, 45, the man convicting of shooting Briseno and sentenced to 67 years in prison, was released from prison in April after his conviction was overturned on appeal a third time.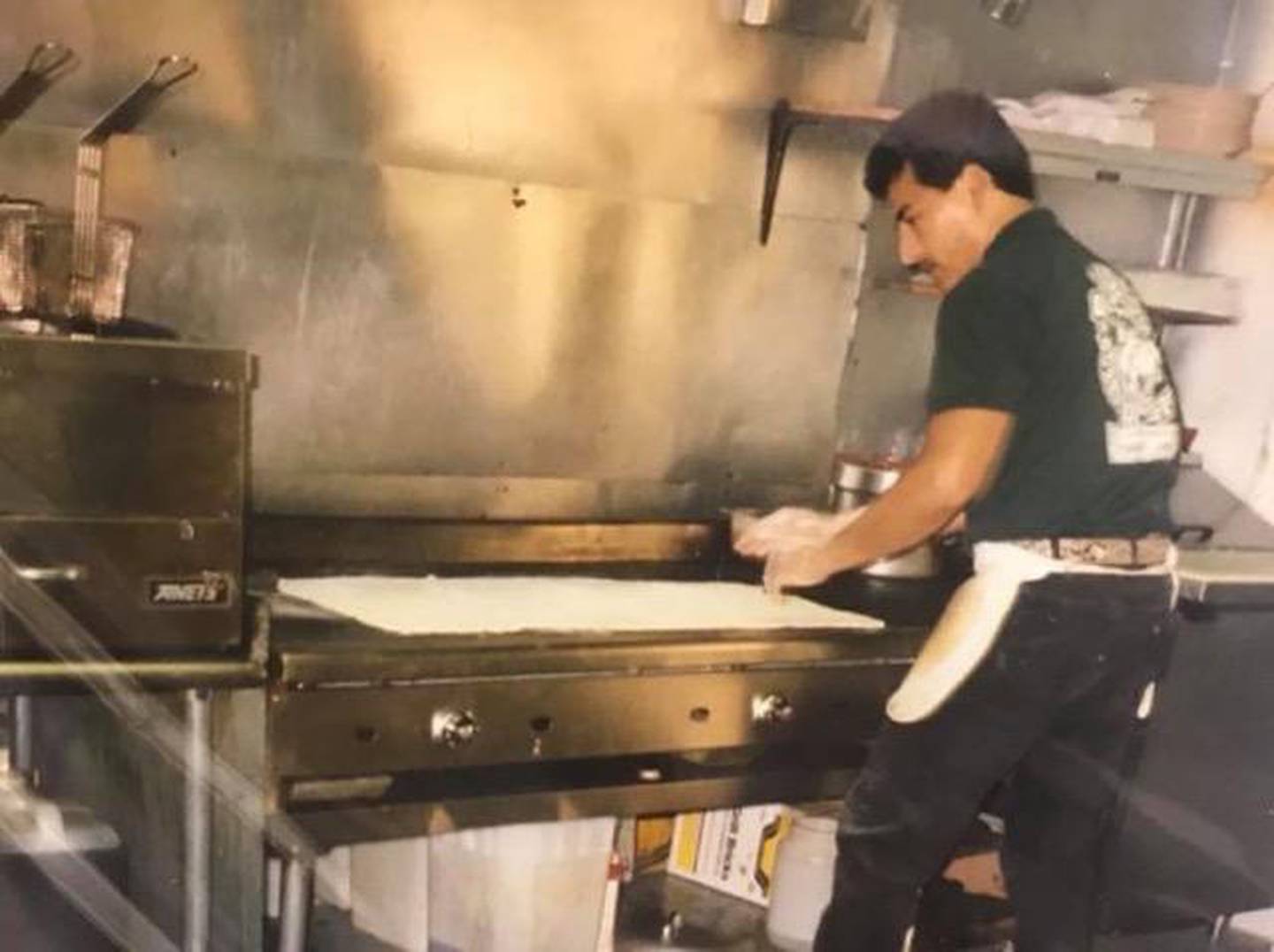 However, unlike McMullan, Smith is considered innocent and is free to live without legal restrictions.
McMullan was not exonerated as she chose not to wait out the appellate process that could have taken several more years. Instead, she agreed to the deal presented by the McHenry County State's Attorney's Office.
On June 16, after McHenry County prosecutors dismissed the original 2002 charges and she pleaded guilty to the alternate charge McMullan walked out of the McHenry County jail. The time she spent in prison was applied to her sentence for the armed violence charge and her sentence is considered complete.
By pleading guilty to the new charge, McMullan essentially agreed with prosecutors' factual basis, presented before Judge Robert Wilbrandt, that said she was present the night of the murder and drove Smith and two others to and from the restaurant where the fatal shooting occurred.
[ Documents: Read the 'factual basis' that prosecutors submitted as part of McMullan's plea deal ]
McMullan said she made the plea decision so she could gain her immediate release, be reunited with her family and help care for her father, who is suffering from Alzheimer's disease.
Should McMullan move to withdraw or vacate her plea in the future, her convictions for first-degree murder and aggravated attempted armed robbery would be reinstated. She would be remanded to the Illinois Department of Corrections to serve the remainder of her prison sentence, prosecutors said.
That first night home, McMullan and her sister Amanda Carlson stayed up until at least 2 a.m. When McMullan finally laid down to sleep, she struggled to fall and then stay asleep.
"I actually cried myself to sleep that night because I was just so scared," she said, tearing up. "I don't know how to live life right out here right now, and it's scary. It will take time, but just like realizing my father [is] sick and my mother's not here anymore, it's just a whole different world now."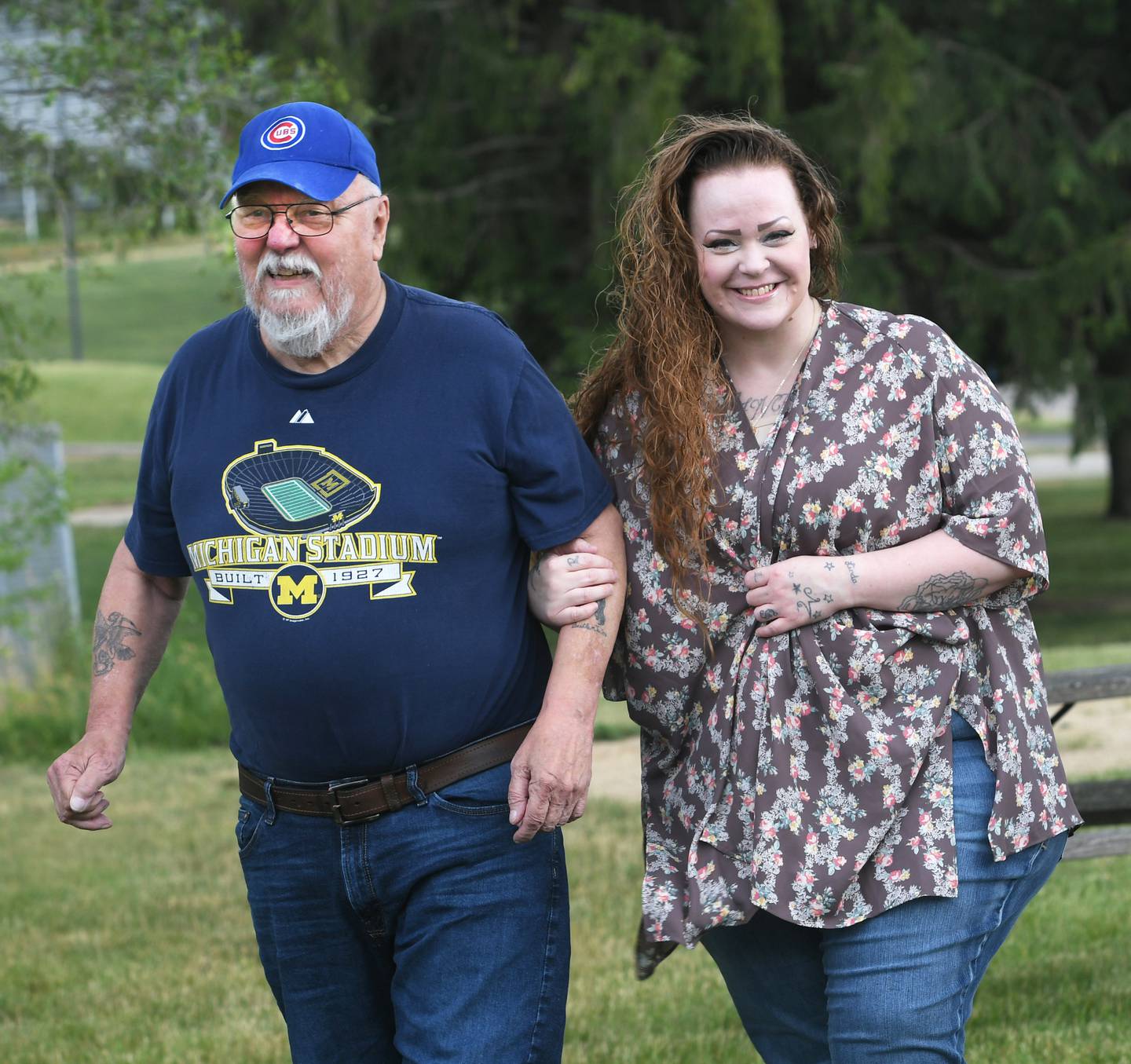 McMullan's mother, Linda Johnson, died in 2010 after suffering a brain hemorrhage.
McMullan was able to attend the visitation; however, her wrists and ankles were shackled. The event was so difficult that McMullan said she suffered a stroke later that night in her cell.
She's since gone shopping for new clothes for the first time in 20 years and is learning how to work the TV and a cellphone.
"Honestly, being incarcerated so long, I didn't remember who I was before then. Now, I can be that person," McMullan said. "It's like growing up in prison pretty much, and now I am coming home and learning … to be an adult. I have to learn all these different things. It's going to take a while. I have a lot of support and an amazing family. I know they will be with me every step of the way."
Carlson said her sister is not used to relying on other people, as she had to fend for herself in prison over the past 20 years.
McMullan did not go to her sister for comfort, "even though I told her 'if you need me, you get me up and I'll come snuggle with you,' " Carlson said, "We would have worked that moment out together."
The first to wake up early that first morning home, McMullan spent some time alone in the quiet, taking in her new surroundings.
Now that she is out of prison, McMullan said she no longer takes for granted simple things such as the feeling of grass beneath her feet, walking outside to the mailbox and having decent makeup. But what she missed most of all was spending time with her sister and her mom.
"You don't think about those things until they are ripped away from you," she said.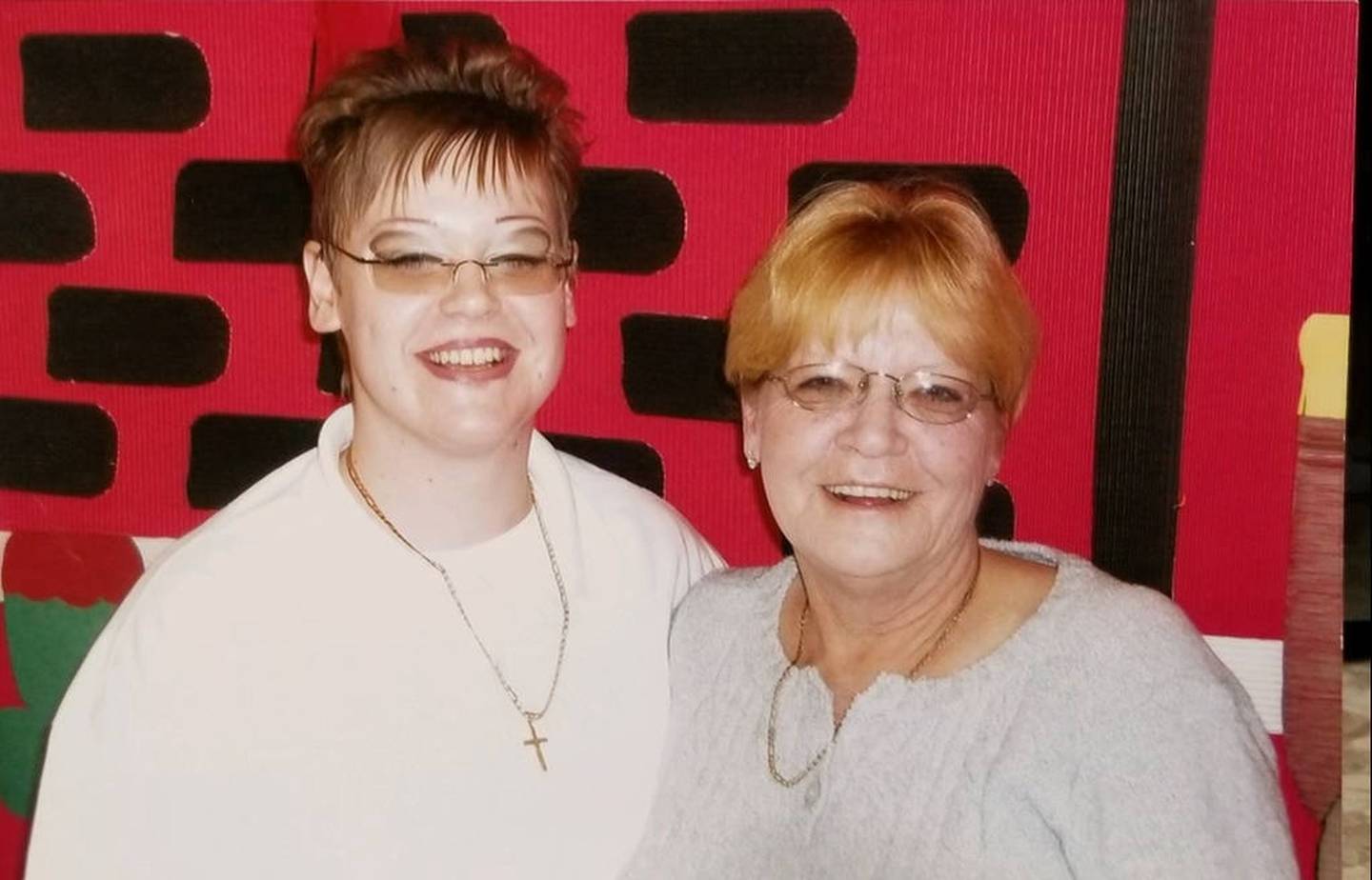 While in prison, McMullan earned her GED certificate, nearly finished an associate degree in liberal arts and worked at various jobs. She worked in the prison library, beauty shop and kitchen, and was the office clerk for the commissary supervisors. She trained therapy dogs and painted murals inside the prison's gymnasium, a kindness she said was granted to her by a supervisor after her mother died.
McMullan's Future plans include pursuing a career in paralegal work and giving back to the Illinois Innocence Project, which had worked since 2018 to secure her release.
"I want to help the Illinois Innocence Project," she said. "I feel like I can help them from a different standpoint. I know what it is like to be behind the gates, as well as out, and now I want to give back. Without them, none of this would be possible."
Stephanie Kamel, an attorney with the Illinois Innocence Project who represented McMullan, said there are 59 innocence projects within the U.S. and 16 internationally. She hopes to help McMullan reach her future goals.
"It is like a family," Kamel said. "That is something we are so proud of. Jennifer started [studying] paralegal during the pandemic, which you don't necessarily have to be a paralegal, but it's a great skill. She'll always be a part of our family. We will see what she wants to do when she is ready."
But with a felony conviction still hanging over her head, McMullan's future could be met with some restrictions, said Richard Kling, clinical professor at the Chicago-Kent Law Offices.
"Still, in the eyes of the law, she is not innocent," Kling said.
McHenry County State's Attorney Patrick Kenneally and the McHenry Police Department stand behind the cases against McMullan and Smith. Raul Briseno's family members have said they continue to believe Smith, McMullan, David Collett and Justin Houghtaling are responsible for his murder.
Kenneally has criticized the federal courts' decision to overturn Smith's conviction, saying he was "increasingly distressed at the recent trend of remote judges, years and decades later" overruling the verdicts handed down by juries.
While Kenneally described McMullan's role the night of Briseno's murder as just "driving the car to and away from the crime scene," he insists she was involved.
"The job of the state's attorney's office is to do justice, a delicate balance of retribution and rehabilitation," he said in a statement after McMullan's plea deal. "As such and in certain extraordinary circumstances, it is prudent that the state's attorney's office not grudgingly seek to preserve disproportionate sentences that no longer reasonably serve a public interest or objective. Ms. McMullan has served her time."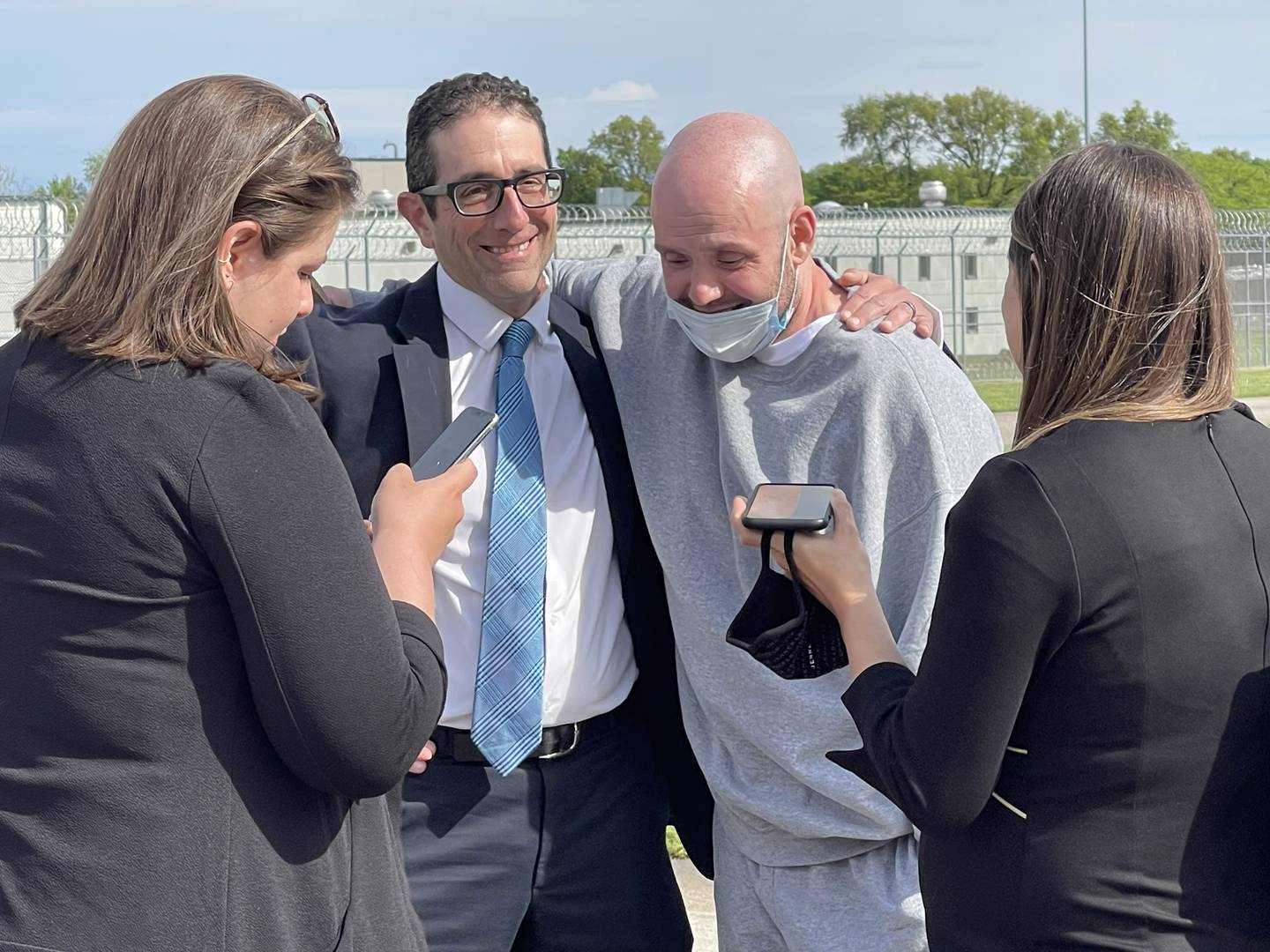 The Briseno family did not return phone calls seeking comment for this article. Family members have described Briseno as a hardworking, self-made businessman who immigrated to the U.S. in 1987, raised a family and founded the Briseno family restaurant business.
Today, there are several Mexican restaurants owned by Briseno's family members in and around the McHenry and Chicago area.
The other men convicted in connection with his murder – Collett and Houghtaling – each served their sentences and have been released.
Kling, who has no connection to McMullan's case, said others who claim innocence also have chosen to take the same route as McMullan, pleading guilty to a felony charge in order to get out of prison sooner, while others who maintain their innocence have stuck it out in the hopes of a successful appeal.
"One can't fault her for pleading to something she didn't do to get out to be with her father," he said. "People do it."
Because she agreed to the plea deal, McMullan is not entitled to receive a certificate of innocence or file a civil lawsuit against police or prosecutors – avenues that are available to Smith, the alleged shooter. Her only hope of expunging her conviction would be to go through the governor, Kling said.
Going through life with a felony conviction comes with many lifelong restrictions, including not having access to government funding for schooling, public housing, bonding for certain jobs and mortgage relief. McMullan will, however, be able to get a driver's license and have her voting rights restored, Kling said.
During the three years she is serving mandatory supervised release, McMullan is restricted from traveling without permission, being in connection with other felons and must live with her sister.
"Realistically, she is still behind bars," Kling said.
McMullan's best bet in adjusting to life outside the prison walls is to stick with the Illinois Innocence Project, Kling said.
"Some people adjust wonderfully, and some don't," he said. "She's been locked up in a cage for 20-something years. If she has any hope, it is through the Illinois Innocence Project. To do it solely on her own, that is very difficult."
McMullan said that while in prison, there were many days of loneliness, distress and feelings of being defeated.
"There were a couple instances I thought I might actually have to sit and do the remainder of my sentence," she said. "There were some good days and some bad days. But every day when I woke up, I knew I was fighting for me and my family. I never gave up. I knew one day I would be home."