It was a busy day Friday for those at McHenry American Legion Post 491, as some of its members prepared for a trip down south to help those affected by last week's catastrophic tornadoes in Kentucky.
Right outside the American Legion building at 1331 Riverside Drive was a large trailer attached to a pickup truck packed with bags of items the organization has been collecting.
Donations included "anything and everything," said Lee Lexow, judge advocate and legal officer for McHenry American Legion Auxiliary Post 491.
Last weekend, more than 30 tornadoes ripped through Kentucky and seven other states, The Associated Press reported. State officials warned that residents of the counties hit by the devastating storms could be without heat, water or electricity in frigid temperatures for weeks or longer.
Especially hard hit was the city of Mayfield, Kentucky, where a tornado hit the Mayfield Consumer Products candle factory with more than 110 people inside. Eight people were killed there, while the state's total death toll from the tornadoes increased to 77 Friday, The AP reported.
"The community was really wiped out," Lexow said. "We saw the devastation and realized that people lost everything."
Post 491′s "brothers and sisters" at Mayfield's American Legion Post 26 had their building partially destroyed, too, Lexow said.
Among the many donations the American Legion is sending to Kentucky are food, blankets, coats, shoes, underwear, socks, T-shirts, sweatshirts and toys. There also is medical equipment, such as wheelchairs and walkers, Lexow said.
After the American Legion posted on Facebook that it was collecting donations, word spread fast, Lexow said. On Friday, people were pulling up to the American Legion building all day to give, he said. A couple of volunteers stood in the road near the Legion to collect donations from passing cars.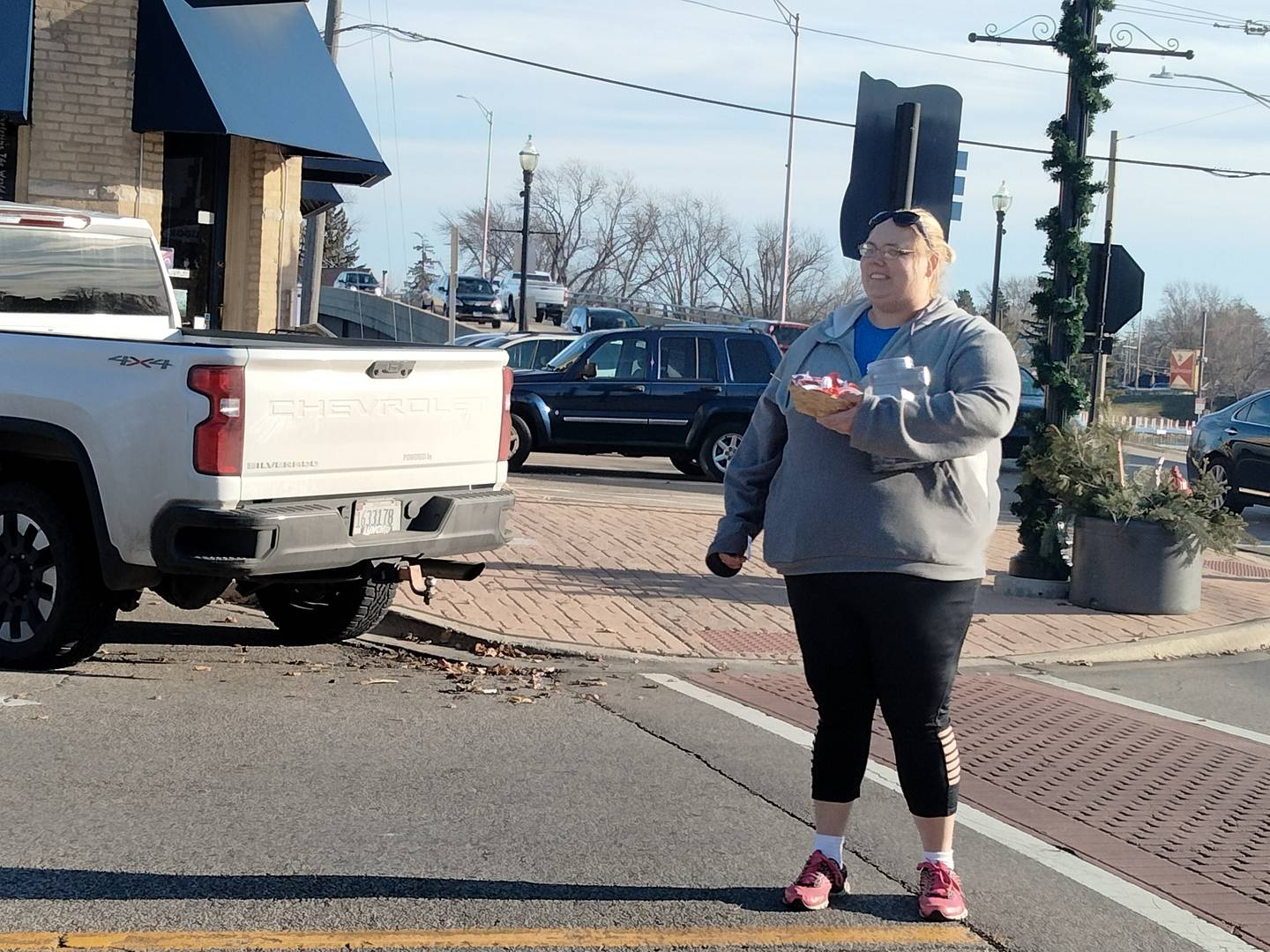 The group received donations from Fox Lake American Legion Post 703, which also collected items of its own, Lexow said. J. Blanton Plumbing in McHenry and Doyle's Pub in Richmond were two big donors.
One man gave the Legion $500 worth of Visa gift cards, he said.
"We've been emptying their trucks, their vehicles," Lexow said. "Some people bring one bag. Some people bring 20 bags. It all helps."
American Legion member Geoff Lee donated a diesel pickup, and Alan Hanke let the legion use a 40-foot trailer to bring all of the items to Kentucky.
Once they get to Mayfield, McHenry American Legion members will make contact with the commander of Mayfield Post 26, Lexow said.
After coming back from Kentucky on Saturday evening, the American Legion will make another trip south Jan. 2.
"It's a team effort because teamwork does make the dream work," Lexow said.
While in Kentucky, Kevin Adams, post adjutant with the McHenry American Legion, will pick up his son for Christmas. His son lives in Shepherdsville, three hours away from Mayfield.
"I can go down a little bit farther to go and help people in need," he said. "I'm really glad to see our community come together to help others."
Adams was concerned for his son when he first saw the storms coming to the area but felt better once he got a call saying his son was fine.
"They had some wind damage, and stuff kind of got blown around, but all in all, it sounded like they got through it pretty unscathed," Adams said.
People came from all around to donate, from McHenry and Fox Lake to Woodstock and Grayslake, Lexow said.
"It's incredible," Lexow said. "People are driving by and yelling 'God bless you.' It's just been really cool. ... We're just doing what we can to help."
Woodstock Harley Davidson at 2235 S. Eastwood Drive also is taking donations for Kentucky tornado victims. The business is collecting water bottles, paper products, nonperishable food items, jackets, new blankets, new toys and until 5 p.m. Sunday, according to its Facebook page.