Scott Giles took a little convincing from his wife Diedra to jump into the their family's latest retail venture in McHenry, a store selling goods for pets like their own three-legged dog Onyx that they adopted from a rescue.
But he said Sunday he's glad he went for the purchase last year of Reeses Barkery and Pawtique on Riverside Drive, as its sales of specialty foods, treats and toys have improved since late 2020.
The couple and their adult children Zachary and Carolyn on Tuesday will be celebrating one year since stepping in as the owners of Reeses, named after the previous owners' late chocolate lab.
The business had been around 15 years before the Giles family decided to buy and keep operating it.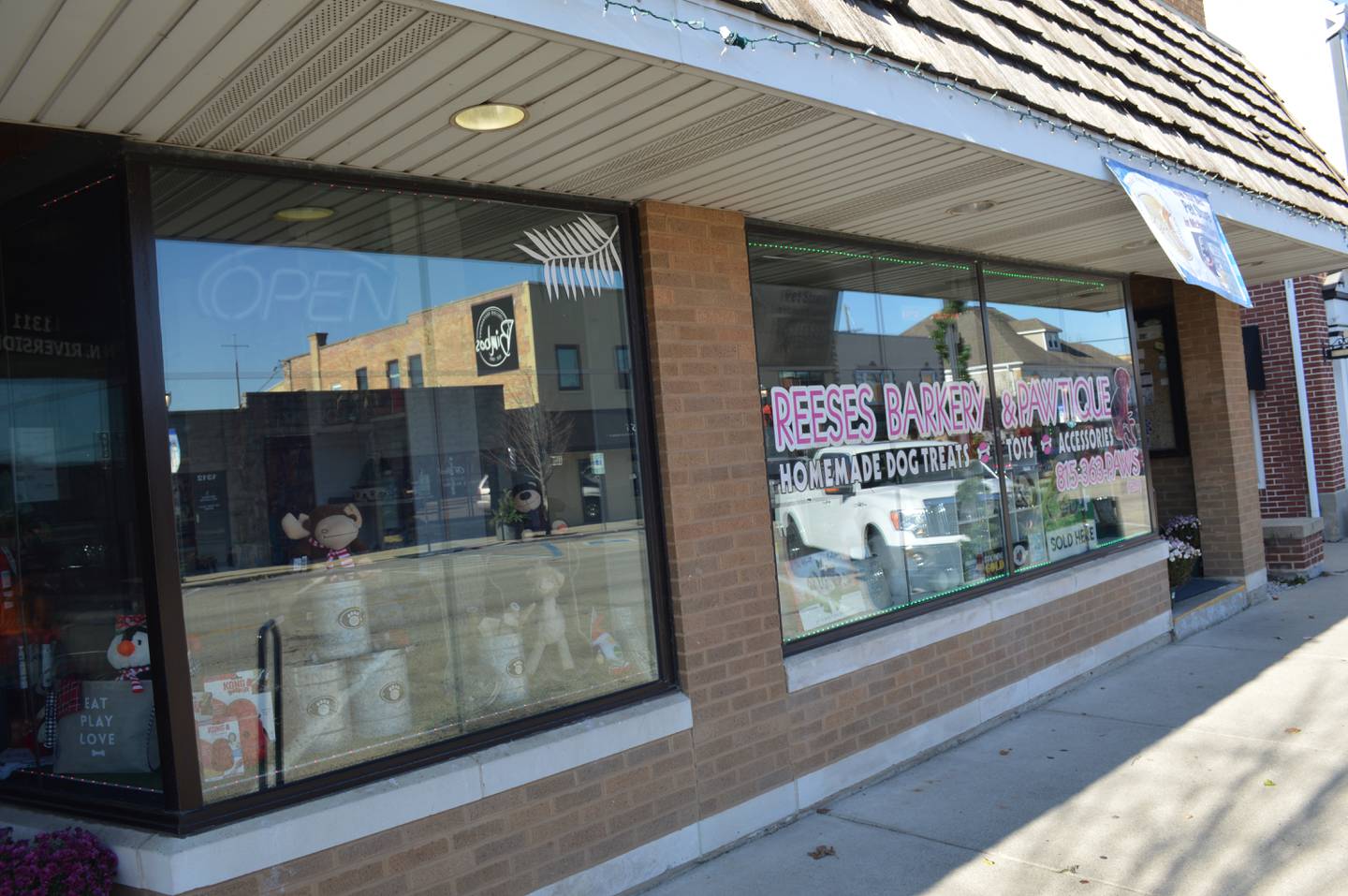 With Reeses Barkey and Pawtique, Scott and his family already had prior experience on McHenry's retail scene, and understood that it would take hard work. He performed most of the labor in a recent $10,000 expansion of Reeses into an adjacent space in the 1300 block of Riverside Drive, marking his second augmentation of a local brick-and-mortar store property.
After taking over the Fantasy Factory adult novelties shop on Route 31 in 2018, it was only the very next year Scott decided to start up Cannabliss right next door, growing a new retail outlet where his office once was. It's a shop selling products infused with the cannabis-derived ingredient CBD, which has some medicinal qualities. The products contain only trace amounts of the psychoactive cannabinoid Delta-9 THC.
Starting the CBD store was Scott's idea and he was all in as soon as he tried one of the products he now sells that relieved some stress on a terrible day in the past.
"We wanted to revitalize the town," Zachary said.
He and Scott both said they've tried to emphasize describing the adult intimacy products offered at Fantasy Factory as devices to enhance relationships.
"I actually didn't even want to come in here when I first bought it," Scott said. He made a lot of changes, he said. The walls were colored pink, and that is no longer the case, and other improvements have been completed.
"I took a lot of convincing, because I didn't want people to prejudge me," Scott said.
But after talking with his wife, he decided to go for it.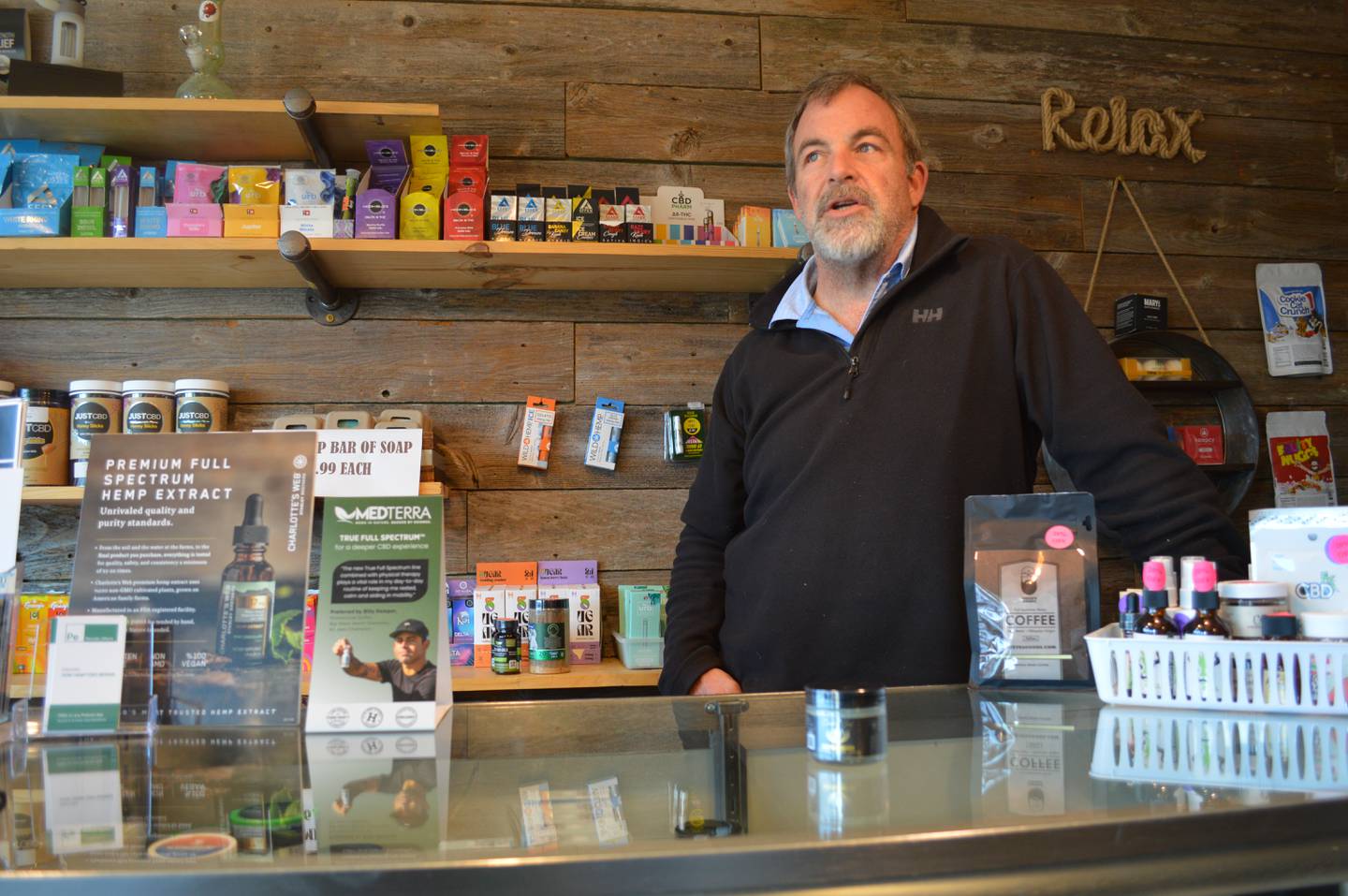 "It was definitely an adult sex store before. A porn store is even better. We've since worked to rebrand it as a relationship enhancement store," Zachary said.
While the family's three McHenry retail spots offer a diverse set of products, they said the philosophy behind making each one successful is the same.
"We don't want to just sell a product. We want to educate you on why you use a product," Zachary said.
Starting this week, Diedra said Reeses plans to start offering delivery services to customers, especially when they may run out of food unexpectedly and have a hungry cat or dog on their hands, even over the holidays.
The Giles family wants to double the pet business and open up a second location next year, Scott said. He thinks it would be harder to expand the Fantasy Factory business to open a second location, as some municipal governments might shun the idea of allowing a new adult novelties store.
At the current location, the Reeses, which also sells CBD-infused products meant for pets, has a donation program associated with three area animal shelters, called Paws and Affect Rescue in Crystal Lake, K9s4U in McHenry and Young at Heart in Woodstock. Participants can buy the items on the store's tree and the pet products will be donated to the shelters.
"We are just happy to be helping the community," Zachary said. "We didn't want to see those small businesses leave."