Becky Lucking has lived in Crystal Lake almost her entire life, and her friends attended the now-closed Faith Lutheran High School at 174 McHenry Ave.
Years later, she now lives there.
The school building, along with the 126-year-old church building that used to house Immanuel Lutheran Church right next to it at 178 McHenry Ave., have since been made into apartments.
"It was neat, a lot of character, a lot of brick," said Lucking, who moved into the apartments last month. She would go there for different events, and her daughter once had a performance in the school's gymnasium. "It always has had a wonderful reputation, incredible teachers, wonderful students. It's been a part of the community for a very long time."
Faith Lutheran moved out of the school building in 2019 after years of declining enrollment and financial struggles.
Immanuel Lutheran began selling its historic church campus years ago, the Northwest Herald reported previously. The church had planned to sell part of its property to help finance construction of a larger church on Pathway Court, but efforts to sell it were hampered by the Great Recession and a project to relocate the railroad tracks on Main Street.
The church's senior pastor, the Rev. Larry Tieman, could not be reached for comment Tuesday, but Immanuel Lutheran's website shows it is currently holding services at 300 Pathway Court, where it also operates a school.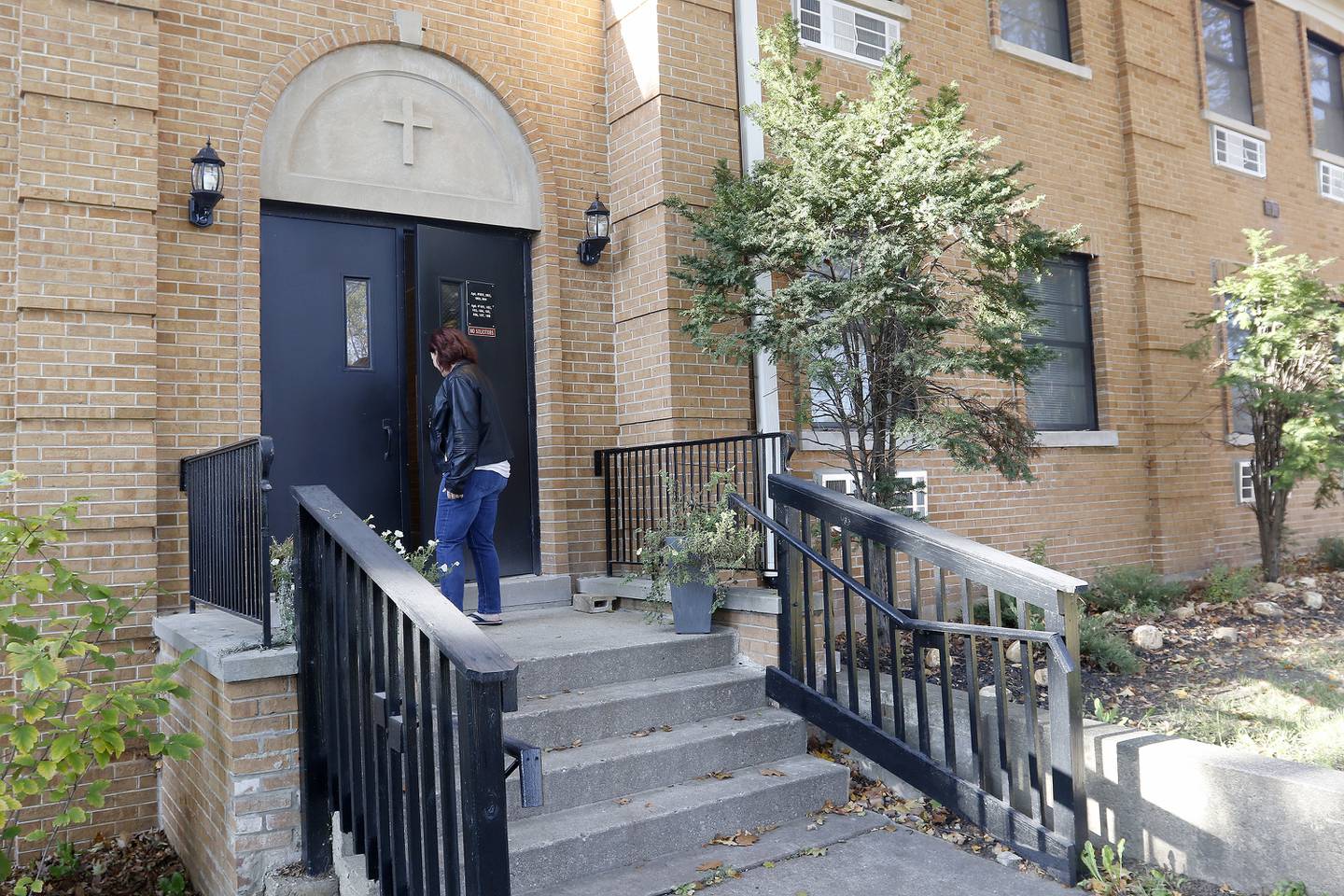 Lucking and other community members initially were worried the vacant school and church buildings would be torn down or turned into an empty lot.
This is why Lucking was relieved to hear through the rumor mill about their redevelopment into apartment buildings, now known as the Church Street Apartments.
"It's just been here forever, and it's so beautiful," she said. "I think it's a perfect idea."
"It's reminiscent of everything that's come before it," Lucking said.
Everyone who's visited, whether it's the people who helped Lucking move in her furniture or delivery drivers, has had a story about the place, she said.
"You can tell it's been cleaned, it's been restored, windows have been replaced," Lucking said. "I'm glad that they were able to keep the structure and turn it into something else filled with life."
Back in 2019, developer George Ieremciuc of Island Lake started the process of rezoning and planning the concept for the residences. People started moving in in August 2021.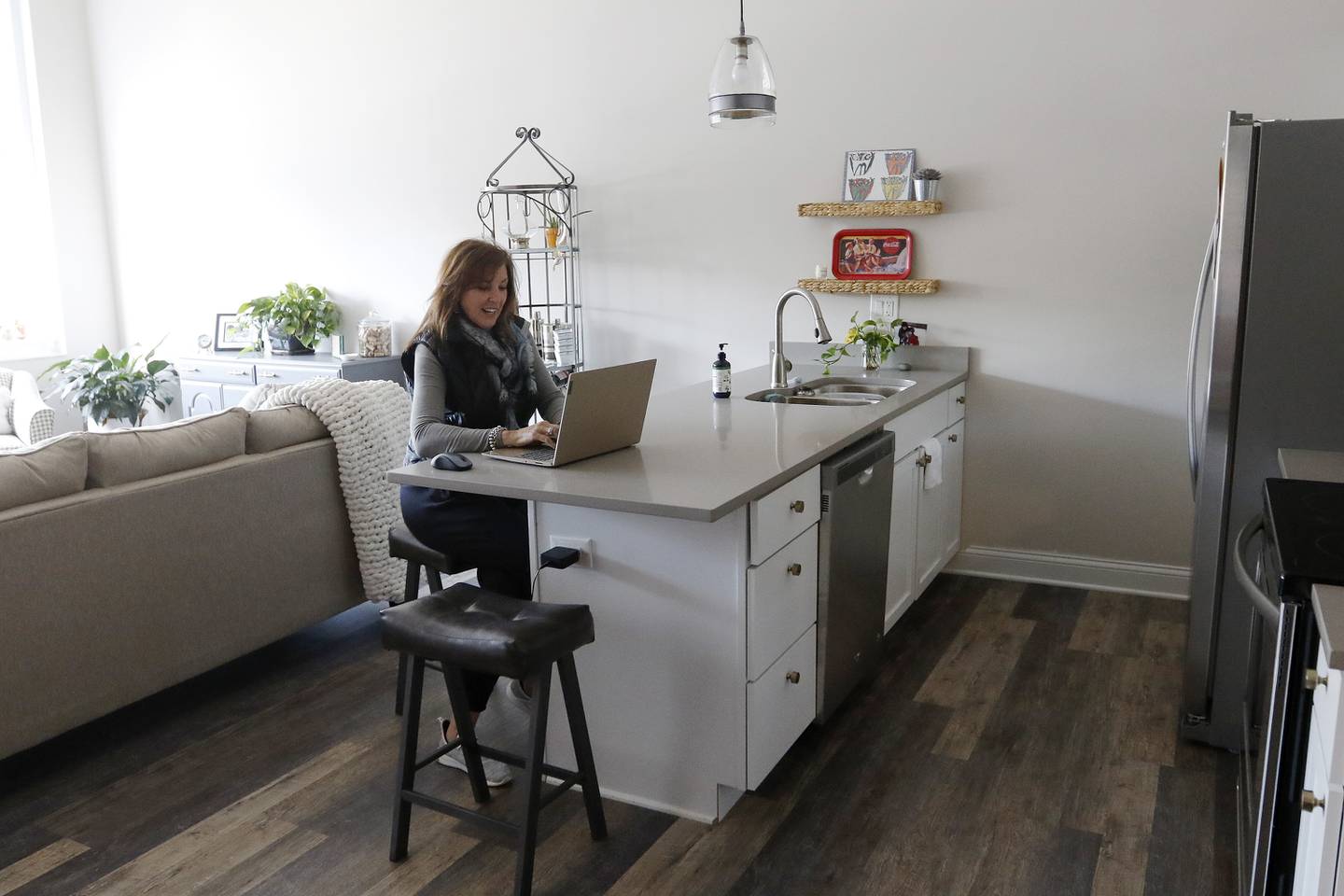 Now, all five units in the former church and all 27 units in the school are occupied.
Building apartments in a vacant church was new for Ieremciuc. Although he had completed a number of projects before, these had mostly been in industrial-type settings.
He went into the project knowing it could be a challenging task, he said.
Church buildings are not particularly easy to work with, especially when there's so much history attached to them, Ieremciuc said. He wanted to maintain the structural integrity of the church and school while making sure they were also structurally sound and safe.
"People had their memories there," Ieremciuc said.
As Ieremciuc is a volunteer pastor in addition to a developer, maintaining the exterior of the development was important to him.
"I saved the bell tower. I saved everything," Ieremciuc said. "I wanted to keep it as sacred as possible."
"You still can stop by, and say, 'Hey, this is the church where I got married. This is the church where I went to Sunday school," he said. "It's not a church right now, but if somebody stops by to visit, they still can go down memory lane. It still looks exactly the same."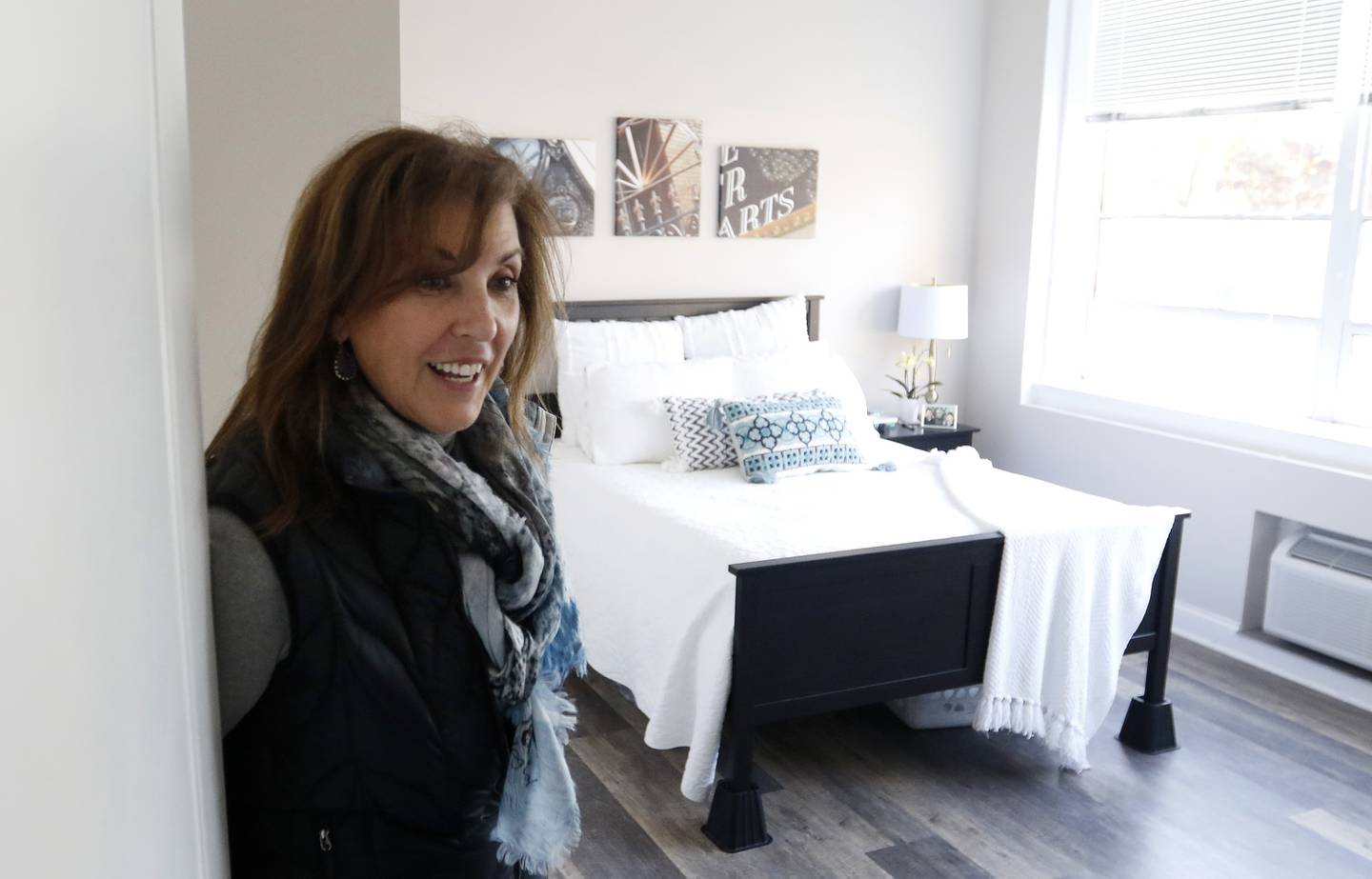 Certain pieces of the interior have remained as well.
On apartment unit doors, signs state what classes they used to be for, such as biology and home economics. Two tenants jumped at the chance to rent a unit that said it was a detention center, Ieremciuc said. An old mural has stayed intact, Lucking said, as has a scoreboard that used to be for school athletic events.
"We tried to keep the school theme going," Ieremciuc said.
Kathy Cheesbro, another resident of the school building apartments, knows a couple of people who went to Faith Lutheran who are eager to come back and see what it's become. She didn't personally attend the school or church, but appreciates the historic aspect to the building all the same.
"It's cool," she said. "A few people that I've talked to ... were thrilled that they left the building as it was."
For Cheesbro, she's happy with the open floor plan, high ceilings, sunlight and proximity to downtown the Church Street Apartments offer.
"I'm probably more of a downtown shopper now than before, just because I can walk," she said.