A Wisconsin-based company is proposing to redevelop office and warehouse buildings at Mill Street and Crystal Lake Road in McHenry into 46 apartments and as many as eight townhouse units, most of which would come with income restrictions.
Northpointe Development, based in Madison, is considering the development, and a city Planning and Zoning Commission hearing on the idea is set for Wednesday, Oct. 20.
The site was once the home to TaylorMade Golf, which proliferated the use of the metal wood club from its McHenry birthplace.
The redevelopment plan would involve erecting 46 apartments, ranging in size from one to three bedrooms, where there now are warehouse structures, plus an "adaptive repurpose of the historic Mill Building," and the construction of townhome units, according to city staff.
Northpointe is looking to obtain housing tax credits in the spring through a competitive distribution process run by the Illinois Housing Development Authority. If it succeeds, it would sell those credits to an investor to finance much of the McHenry development, said Jake Victor, the company's vice president of development.
Because of the use of tax credits to build the housing, Northpointe would rent most of the units on the site to people who make less than the area's median income.
"This is not public housing. This is workforce housing. It's housing that is priced affordably to the local workforce. The tenants receive no rent subsidy," Victor said. "The current landowner has struggled to sell off some of this, so a redevelopment of this space here seems appropriate."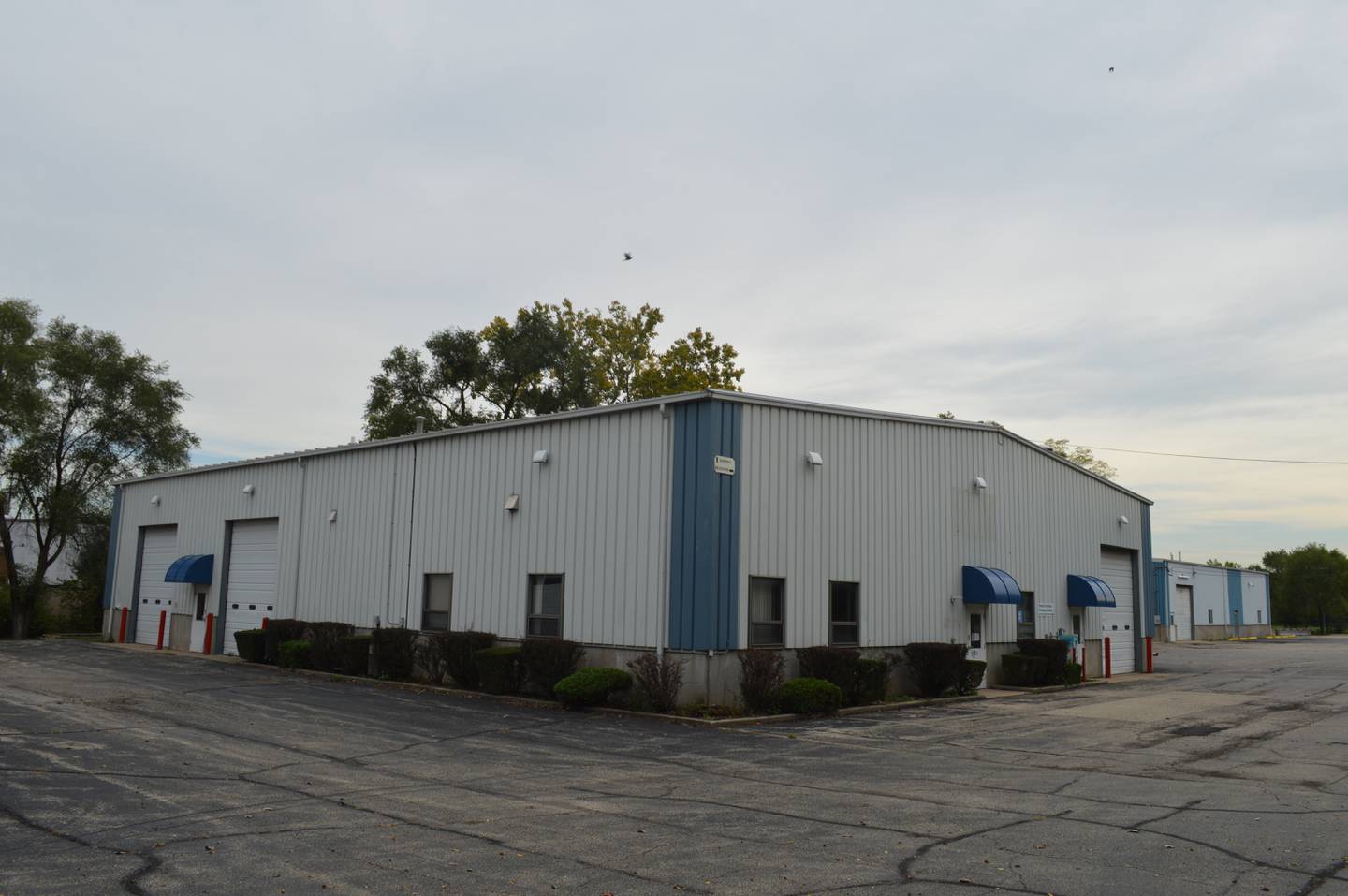 Northpointe would target leasing a majority of units to people earning between 50% and 80% of the McHenry County area median income based on household size, with a one-person household looking at a limit of $52,240, and a four-person household at $74,560, according to Victor's presentation to the city.
Monthly rent prices at the property would fall between $874 to $1,399 for one-bedroom units and $1,211 to $1,939 for three-bedroom units.
"I think it's a nice shot in the arm for that part of downtown to revitalize. I think it's a good idea," 4th Ward Alderman Ryan Harding said. He added he would like to see more green area incorporated into the development, such as a courtyard.
The property right now includes plans for 110 parking stalls, but Victor said Northpointe thinks it may need only 75 for the residents and could potentially eliminate some of the parking at the east end of the site on Mill Street to turn into green space.
"That's something we'd have to explore a bit more with the city," Victor said.
The pitch marks the latest in a series of multifamily residential development proposals the city has drawn in the past year, including the 288-unit Authentix complex off of Blake Boulevard and Route 31 that became McHenry's largest apartment complex currently approved.
Since then, McHenry-based Cunat has told the McHenry City Council it is considering pursuing a development of more than 500 apartments off of Route 31 and Veteran's Parkway.
"Most of the residents that I've talked with have said, 'We're not so opposed to multifamily because we liked what we saw,'" 7th Ward Alderwoman Sue Miller said.
But some of the residents she has spoken with worry the development would add to traffic on Crestwood Street, a road right off Mill Street through a subdivision frequently used as a cut-through to avoid slowdowns on Crystal Lake Road, Miller said.
"I've told you from day one we have old residents that live there. They've lived there for a long time, and they're just vocal about what they know and they know they don't like cars whipping up Crestwood at 40 miles per hour and hitting the top of the hill," Miller said.
The beige building facing Crystal Lake Road, one of two the city has identified as important to the city's history for their associations with the TaylorMade company, has an interior in good shape and will be turned into townhomes. The other historic structure the city staff has advised Northpointe of is the adjacent brick building, and it will be turned into a community room with a leasing office and fitness center for the residents, Victor said.
"Seeing the industrial down there on Mill Street, I don't want to say we want to push it out, but residential, increasing density in the downtown, is huge for all the business owners in the downtown area," McHenry Community Development Director Ross Polerecky said. "With the streetscape program we're doing to try to improve that Main Street corridor, I think a project like this could go a long way."