McHenry County is considering loosening the rules for slaughterhouses after a controversy erupted over its approval of a chicken and sheep processing facility just outside Marengo.
The project is nearing completion, but animal rights activists in the group Slaughter Free Chicago have continued to criticize McHenry County staff's interpretation of the rules governing where poultry may be slaughtered and processed, arguing the Marengo facility should not have been allowed to be constructed in the way it was approved.
Former McHenry County Board member Mary McCann, who represented Marengo as a part of her district, agrees with the activists, and thinks a mistake was made by the county staff in how they interpreted the slaughterhouse project.
The facility, which is called Community Farms, also was opposed by city of Marengo officials when it was being scoped in 2018, according to a letter from the city to the county's elected board and signed by Marengo Mayor John Koziol.
Like McCann and the activists, the city also contended the slaughterhouse required special use permit and needed approval from the County Board.
"Also, even if the proposed use is a permitted use, such a use is extremely offensive to the surrounding property owners, many of whom reside within the corporate limits of the city of Marengo," according to Koziol's letter to the county.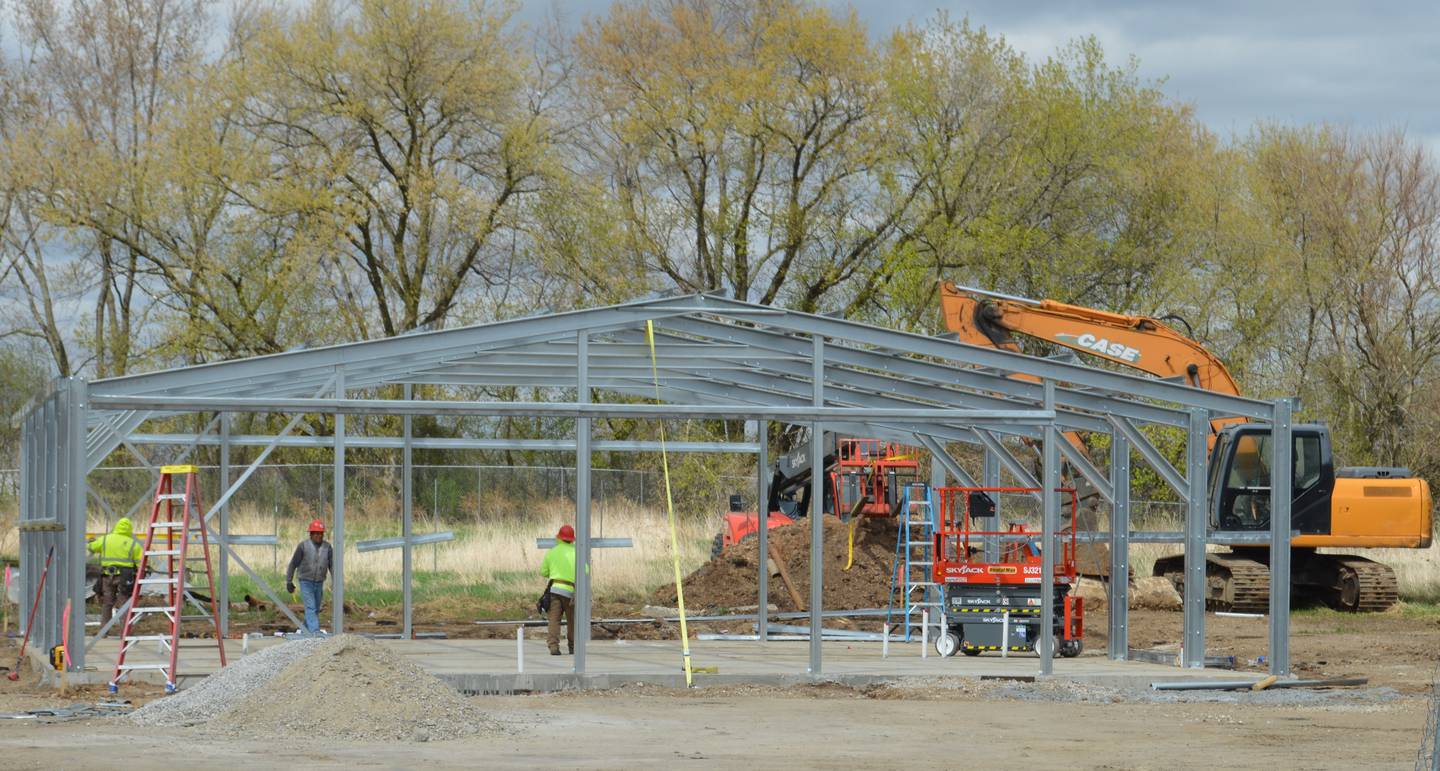 Abbas Aldafri, who owns the Community Farms and also runs the Chicago-based Aden Live Poultry chicken processor, intends to demonstrate his impact on neighboring properties will be limited.
"I'll be a good neighbor, a good friend if you allow me to. I'm not a bad person. If I see you there, you're going to see a smile on my face, and I would love to see a smile on their face," said Aldafri, who thinks meat production needs to become more decentralized after COVID-19 outbreaks forced shutdowns of large processors, causing shortages.
Since the dispute, county staff have discussed eliminating the language the activists have cited in their arguments from the county's unified development ordinance, which lists food processing as well as small animal and poultry processing as permitted uses in the county's industrial zoning districts.
County staff considered the slaughterhouse proposal to fall into the broader food processing category, and not the poultry and small animal processing use to which special standards should be applied.
Among those extra rules is a minimum set back at least 400 feet from any other habitable structure, which McCann and the animal rights activists contend has not been achieved.
County staff thought Aldalfri's use would not have fallen into the more specific poultry and small animal processing use because he also intends to slaughter sheep there, an animal not listed in the county's definition of the more regulated category.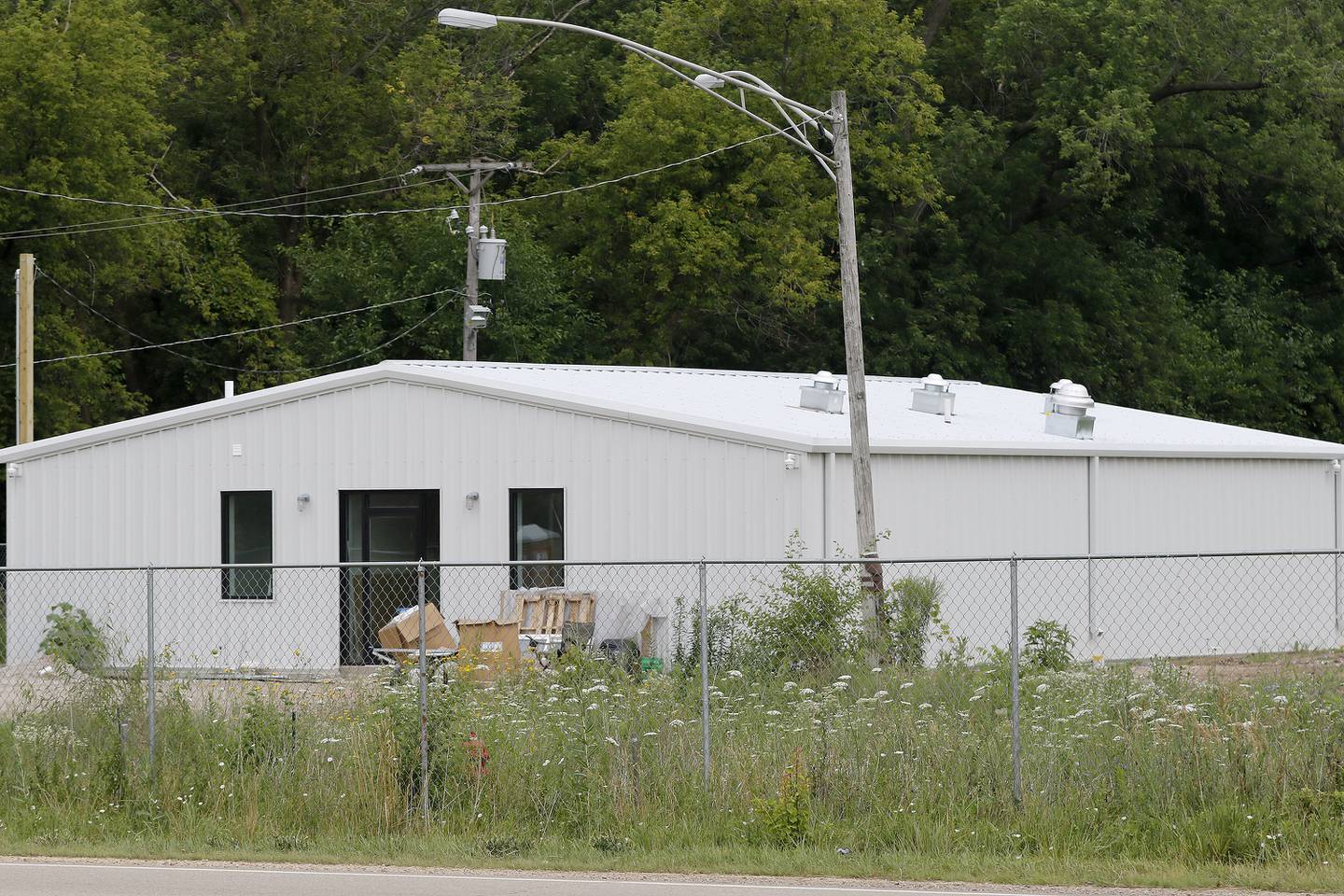 County Deputy Planning and Development Director Adam Wallen said the rule the activists and McCann are pointing to is unclear as to what kinds of projects it applies to.
He said it is an easy rule to avoid triggering for development permit applicants, because occasionally slaughtering livestock like sheep – which are not listed the code's definition – would put a project into the less restrictive and broader food processing category.
McHenry County Planning and Development Director Dennis Sandquist defended his staff's interpretation of the rules in the Community Farms case at a county committee meeting last month.
"It is staff's responsibility to interpret the ordinance," he said. "That includes trying to make sense of where there are inconsistencies in the ordinance. There are some inconsistencies in the ordinance, but staff worked with the property early on, came to a conclusion that this was allowed food processing, which includes meat processing."
Sandquist pointed to another meat processing facility that exists in an industrial district – Pork King, a Marengo-area hog processor far larger than what Community Farms' operation will be.
Pork King had a conditional use permit for years until the ordinance was updated in the last decade, Sandquist said, and then applied for and received a permit to operate by right, without the special license.
"That's a much, much bigger use than this, so we feel that interpretation is well founded," Sandquist said.
Aldafri said he is proceeding as planned with the project and the structure nearly finished.
But the concern from McCann and Slaughter Free Chicago has moved on from being about Community Farms' approval to the future landscape of McHenry County's built environment and whether meat processing businesses now can more easily locate near residential areas and other businesses like retailers.
"It's much bigger than the slaughterhouse now. It's about how government needs to function," said Robert Grillo, a leader of Slaughter Free Chicago.
The county staff proposal to eliminate the special standards for poultry and small animal processing facilities in the future is meant to "iron out inconsistencies," Wallen said, but county policymakers may not go along with that idea.
Earlier this month, McHenry County's Zoning Board of Appeals considered making conditional use permits required for all food processing uses moving forward, meaning county officials could tailor the requirements each food processing developer must meet. The motion was tabled and the board is taking up the issue again next week.
Wallen said county staff is prepared to propose that the board to require only food processors involving meat to get approval from elected officials and to keep the status quo for food processors of fruits, vegetables and other nonmeat products.
Five businesses in unincorporated McHenry County would be impacted if all food processors are subjected to conditional uses, meaning their permits would have to be updated and their properties potentially rejigged, renovated or redeveloped before they could make any substantial changes in the future, Wallen said. If only meat processing is turned into a conditional use, the number falls to two businesses impacted, he said.