For the first time in years, the city of McHenry could see an apartment complex erected, if a developer eyeing an empty parcel along North Richmond Road at Blake Boulevard brings a pitch for 288 units across 12 buildings to fruition, according to city officials.
"The city of McHenry has an aging apartment stock, and the developer's proposal is the first the city has seen in a number of years," city staff said in a memo to the council.
But the developer, Wisconsin-based Continental Properties, met some resistance Monday night from the McHenry City Council with its requests for variances to municipal codes and a reduction of more than $752,000 from standard water and sewer impact fees for the potential project, which has yet to be formally proposed to the city.
"These are what our impact fees are and that's what it costs to develop in the city of McHenry. I don't want (that) to be a bargaining chip every time a developer comes to town," 2nd Ward Ald. Andrew Glab said.
He added: "I'm not in favor of an apartment complex in this area. ... I think we need to be a lot more careful when we trudge forward with any kind of rental community."

Continental Properties argued water usage from its mix of studios, one-bedroom, two-bedroom and three-bedroom units would be far below the city's assumed daily usage for each type of dwelling, justifying the lower fees.
Continental owns 44 multi-family developments, has 19 under construction and has another 11 in development throughout the country, according to a narrative submitted by the developer to McHenry. The project would include a pool; a clubhouse with a 24-hour fitness center, kitchen, coffee bar; and a pet playground.
The developer told McHenry staff it paid Crystal Lake just more than $412,000 in water and sewer impact fees for a housing development of a similar size approved in 2020, according to a McHenry memo. Continental proposed paying McHenry $675,932 for its water and sewer connection fees for its mix of 112 one-bedroom apartments, 112 two-bedrooms, 32 three-bedrooms and 32 studios.
That would be down from the more than $1.4 million required under the city's standard rules, according to city documents. But Continental said it would pay for the share of the development's projected water and sewer usage, which it is projecting will fall below the city's assumed usage.
The developer's analysis submitted to McHenry shows the city's capital impact fees on multi-family developers, including fees paid to its local schools, parks and other public service systems, are more than $8,400 per unit. The developer said it was able to pay $6,390 per unit to Crystal Lake.
"Staff is not opposed to a reduction as long as they pay their fair share," McHenry city planner Cody Sheriff said.
The developer believes it would do so under its proposed and reduced sewer and water development fee schedule.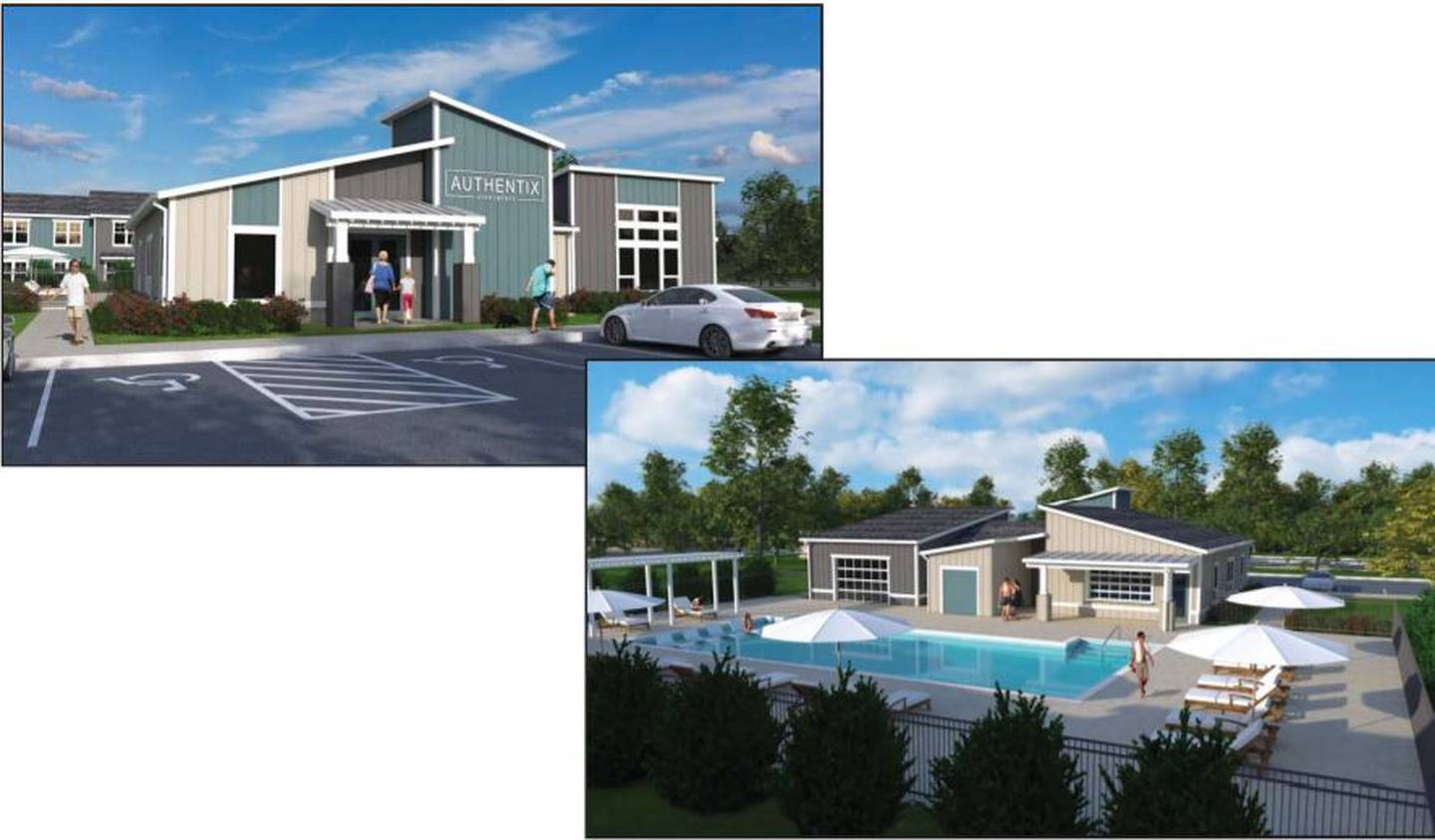 Continental also asked the city to waive a requirement for it to donate several acres of parkland for the proposal, as it contends the amenities planned like the pool and fitness center would reduce or even eliminate the project's impact on existing McHenry parks and recreation resources.
"The rental market is in high demand and we need a project like this," Ald. Sue Miller said. "I think it's a no-brainer win."
Glab disagreed, saying he does not think McHenry does not have as high of demand for apartment rentals.
"Although I see the need, there is a good amount of rental in this area already. This look to me, I just don't get the homey feel of it, it looks more hotel-ish to me," 3rd Ward Ald. Jeffrey Schaefer said.
Sheriff said the site under consideration by Continental is among the best available in McHenry for the kind of residential housing proposal the company is pursuing. City staff was fairly satisfied with the preliminary proposal, Sheriff said.
Ald. Ryan Harding, 4th, said he liked the proposal.
"This is a good development we want in this community. We don't want to turn away developers right away when we're having a conversation like we have in the past. I would tell everyone relax, let's work out the details," Jett said, asking for patience from community members who may be opposed to the project or any of its aspects.
While Continental is eyeing about 20.5 acres for the 288-unit project, it is also considering adding nearby a second phase with 80 to 150 more dwellings at a similar density to the first, along with some commercial or retail space.
"The second phase is intended to be a flexible parcel, planned to accommodate a mix of residential and compatible commercial," Continental said in a memo to the city. "It is expected that the impact of the first phase will bring an economic stimulus to the community that will result in an expanded need for residential, commercial/retail, or a combination of both. Consequently, it is Continental and the property owner's goal to maintain a certain level of flexibility on this parcel to react to these potentially variable market conditions."