McHenry County-run Valley Hi Nursing Home in Woodstock is responding to its first major COVID-19 outbreak, in which four residents have died and 43 total cases have been identified among residents and staff only one week before the facility is set to receive its doses of the vaccine.
Staff has been working hard to get the outbreak under control since the first cases were identified at the start of December, but three residents who previously had tested positive for the virus have died, Valley Hi administrator Tom Annarella said Thursday.
"It is like being in a war zone [with] the amount of work and everything else," Annarella said. "It's unbelievably taxing."
The first cases were reported when two of the facility's registry staff members – meaning they are on a registry of staff members who do not work regularly but are relied upon to fill in when more help is needed – tested positive upon returning to work Dec. 3, Annarella said.
Even though the first two COVID-19-positive staff members received their results before reporting to their assigned floors that day, the virus quickly spread, and the first resident tested positive Dec. 8, Annarella said.
It was then that the McHenry County Department of Health confirmed the outbreak and reported it to the Illinois Department of Public Health, Lindsey Salvatelli, a spokeswoman for the McHenry County health department, said in an emailed statement.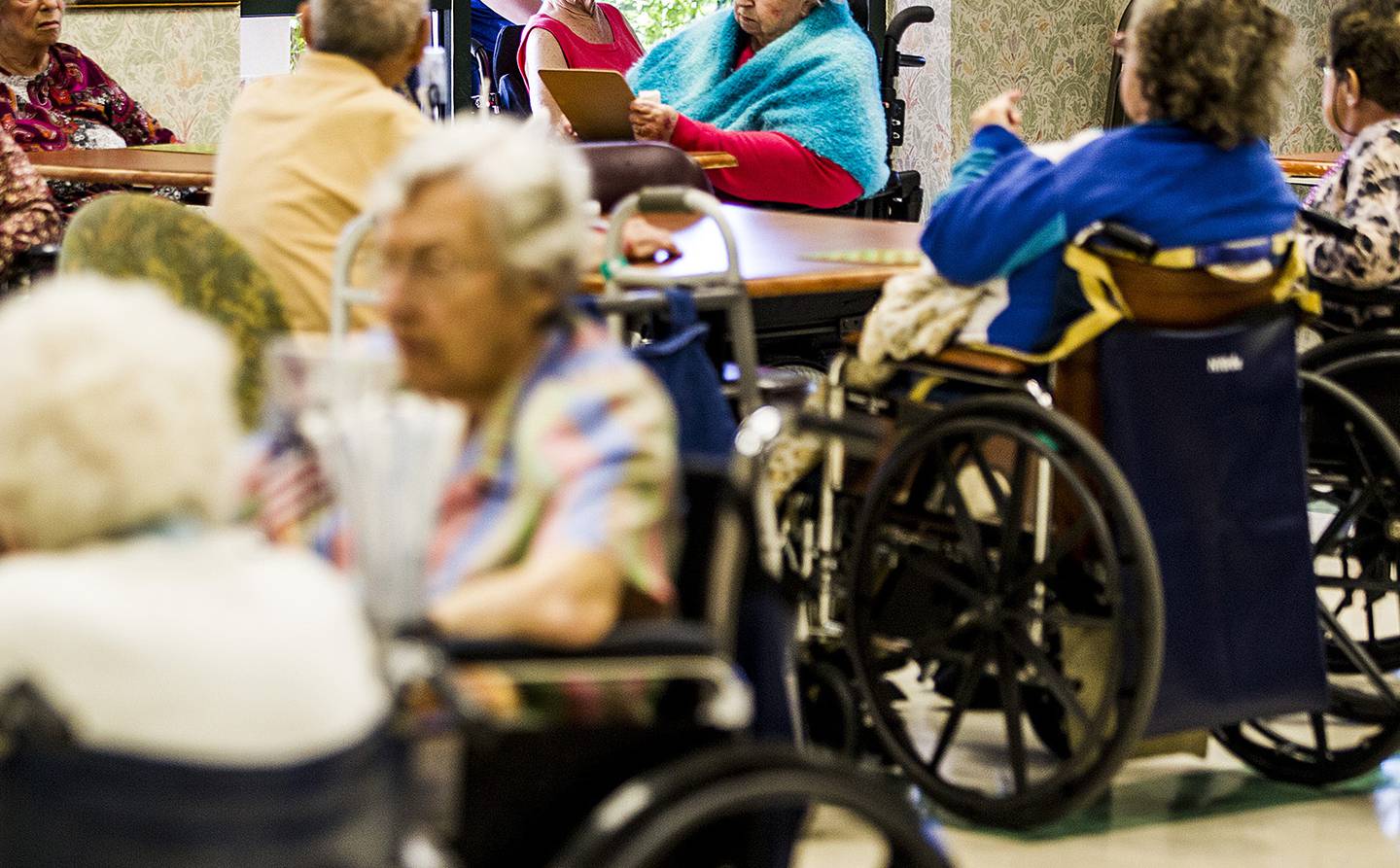 Since then, the county's health department has been in communication with Valley Hi on a regular basis, providing guidance on how to respond and investigating the outbreak, Salvatelli said.
"The facility is required to provide an updated line list daily for monitoring, as well as provide updates on mitigation interventions per the guidance," she said of the health department's protocols.
So far, 34 residents and nine staff members have contracted the virus, Annarella said. Some already have come out of isolation and recovered from the virus.
Of the affected residents, four required hospitalization and four have died: a 105-year-old woman, a woman in her 80s, a woman in her 90s and a man in his 80s. One of the residents also was in hospice care.
It is difficult to say whether COVID-19 was the cause of each of these deaths, but it certainly was a factor, Annarella said.
All Valley Hi residents and staff are tested twice a week, he said. So far this week, Annarella said he has received the test results of his staff and first-floor residents, and all came back negative. He said he is hoping this is a sign that the spread of the virus has begun to cease.
Up until this point, Valley Hi had avoided a major outbreak of COVID-19 and kept its case count relatively low while other long-term care facilities struggled to protect their vulnerable populations from the virus.
Annarella said this is because of Valley Hi's "aggressive and proactive infection control," which involved shutting down the building to visitors and modifying operations days before other facilities did the same at the start of the pandemic in March.
The facility reported one other outbreak to the state that included a total of three cases and no deaths, according to the IDPH website. The IDPH now defines an outbreak as five or more cases that can be linked to the same location over a 14-day period.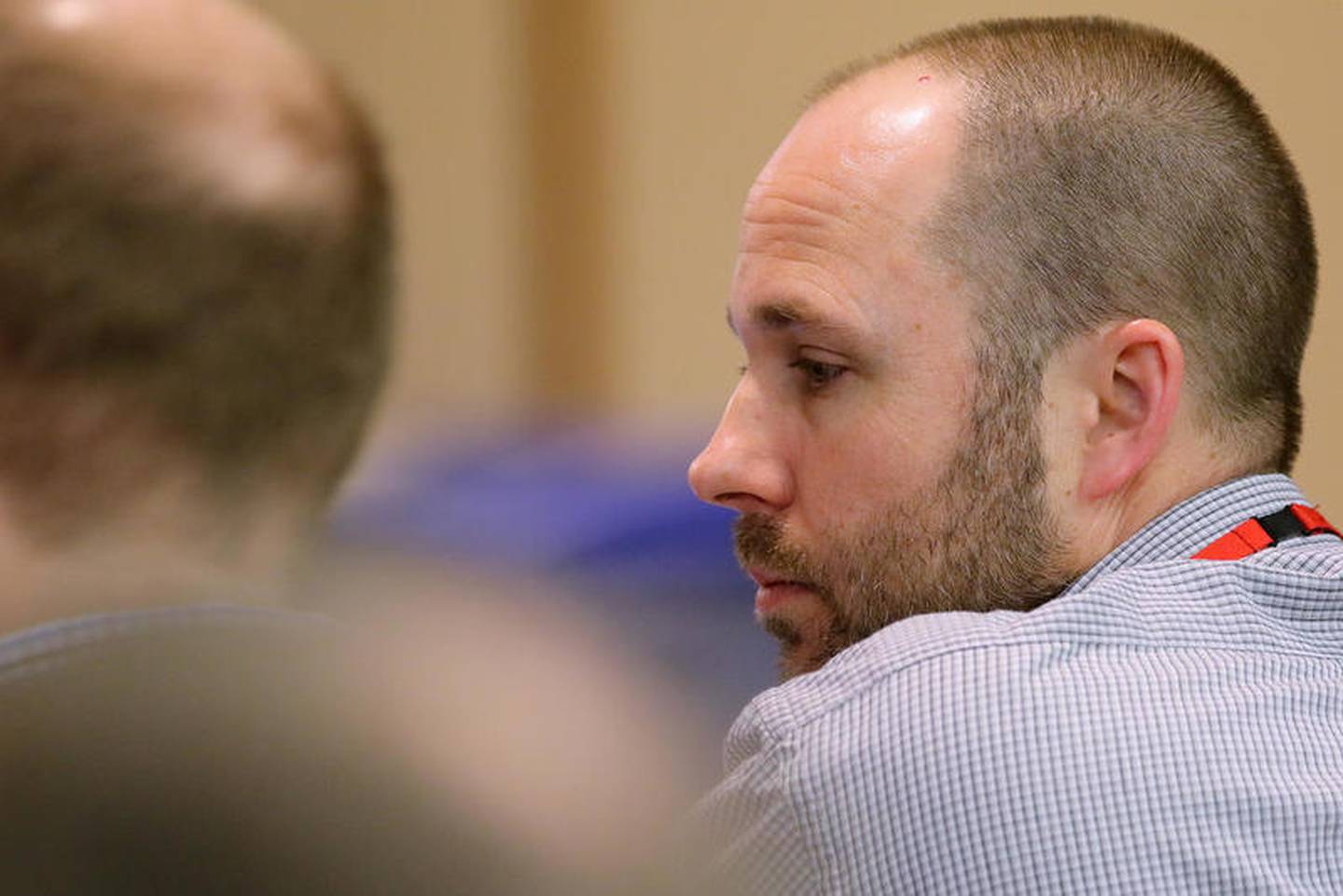 "It feels like giving up a bunt single in the eighth inning of a no-hitter," Annarella said of the outbreak coming mere weeks before residents and staff were set to get the vaccine.
"It is disheartening, disappointing [and] frustrating, but at the same time there was always that feeling of inevitability, right?" he said. "You're not going to be the only nursing home in the state of Illinois that gets out of this thing unscathed."
The facility's staff and residents are scheduled to receive their first round of COVID-19 vaccine doses Jan. 7, but about 50% to 60% of Valley Hi's staff members are not willing to receive the vaccine, Annarella said.
"We understand the importance of having as many of the people as possible vaccinated," Annarella said. "Especially going through the nightmare of the last couple weeks ... you would think that having it be so fresh in their minds would change that number a little bit, but it hasn't."
The number of residents unwilling to get the vaccine is considerably lower, perhaps because they are old enough to have witnessed the importance of the polio vaccine in ending that epidemic, Annarella speculated.
Valley Hi has chosen to partner with Walgreens for the vaccination of all residents, staff and contractors who are willing on Thursday. The facility then has two additional dates set up at which time the pharmacy's technicians will return to ensure that vaccine recipients receive the necessary two doses.
"So what I'm hoping is that the people that are on the fence see that round one goes very smoothly and they jump in in rounds two and three," Annarella said. "We're still educating and lightly pressuring. I mean, obviously we can't tell someone it's mandatory that you take it, but we can highly recommend it."