Teenagers donning semi-formal attire and sneakers filled local parks and football fields over the past several weeks as McHenry County high schools experimented with outdoor dance venues.
Homecoming celebrations might not have taken their traditional form this year, but they had their own charm, according to students and staff. Some opted to host the annual celebration outdoors while others postponed a dance all together in light of COVID-19.
Huntley High School freshman Kayley Kalscheur entered her first homecoming dance with hair freshly curled by a neighbor and a navy blue dress that she and her friends picked out at Woodfield Mall in Schaumburg.
"It was fun seeing everyone dress up," the 14-year-old said.
Few things in the past 18 months have been normal. But eating s'mores, gathered around a bonfire with her friends after the dance, Kalscheur concluded an evening others might have previously taken for granted.
"It's definitely been weird wearing masks and having certain restrictions, but all in all, I think it's been as normal as it can be," she said.
Teenagers at other local schools, including Alden-Hebron High School and McHenry Community High School, also attended their homecoming dances outdoors – a choice that was seemingly a hit among McHenry High School students.
"I would definitely have it outside again if I had another year," said senior Sarah Doherty, president of the student council.
Lights and smoke were visible from the street on Oct. 2, as Petersen Park transformed into a dance floor for McHenry High School District 156′s first outdoor homecoming dance. The night garnered more than 1,500 attendees and marked the high school's first homecoming dance since 2019. The school hosted a spring homecoming in April to coincide with rescheduled football games.
"We had more participation than we had imagined, which made the week even more enjoyable," Doherty said. "The dance was so much fun, and I think everyone now prefers having it outside."
As Doja Cat's "Say So" and Drake's "Way 2 Sexy" blared over the speakers, teenagers enjoyed a brief and relatively normal high school experience amid the ongoing pandemic.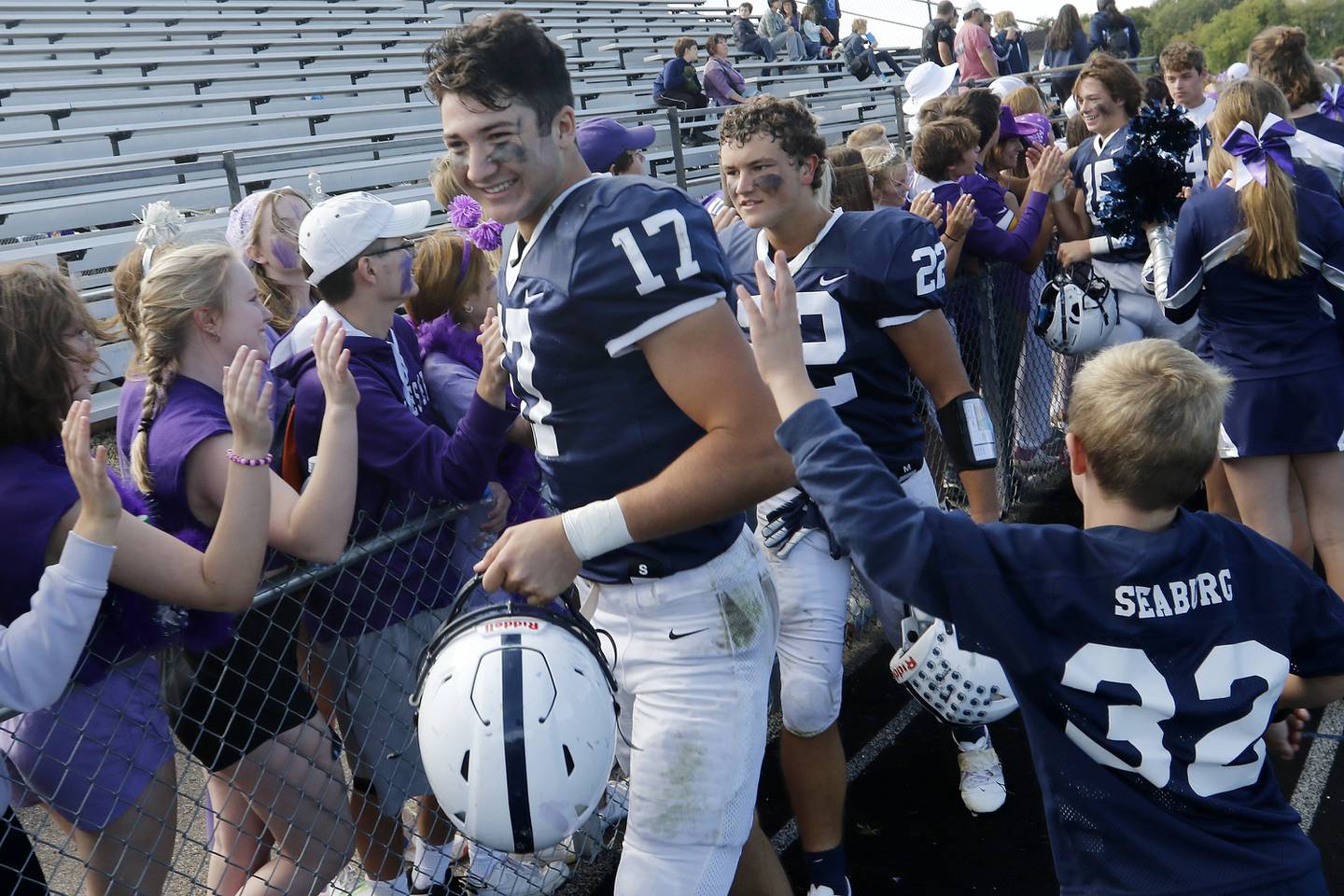 "I would say that this year things were just elevated and there was a different excitement around it and I think everyone just wanted to take advantage of it while we have it," Doherty said.
Not all schools were ready to gather their students in such large groups, however. For Marengo Community High School, the potential for a homecoming dance still is unknown.
The school postponed the event until further notice out of concern surrounding the community's COVID-19 positivity rate at the start of the school year, Superintendent David Engelbrecht said.
"We took into consideration that at that point in time the county was at a high transmission level," Engelbrecht said. "We took into account, more specifically, within our exact region what was the positivity rate and then we took into considerations to try to stay within guidelines. … Would we be able to do that at a dance?"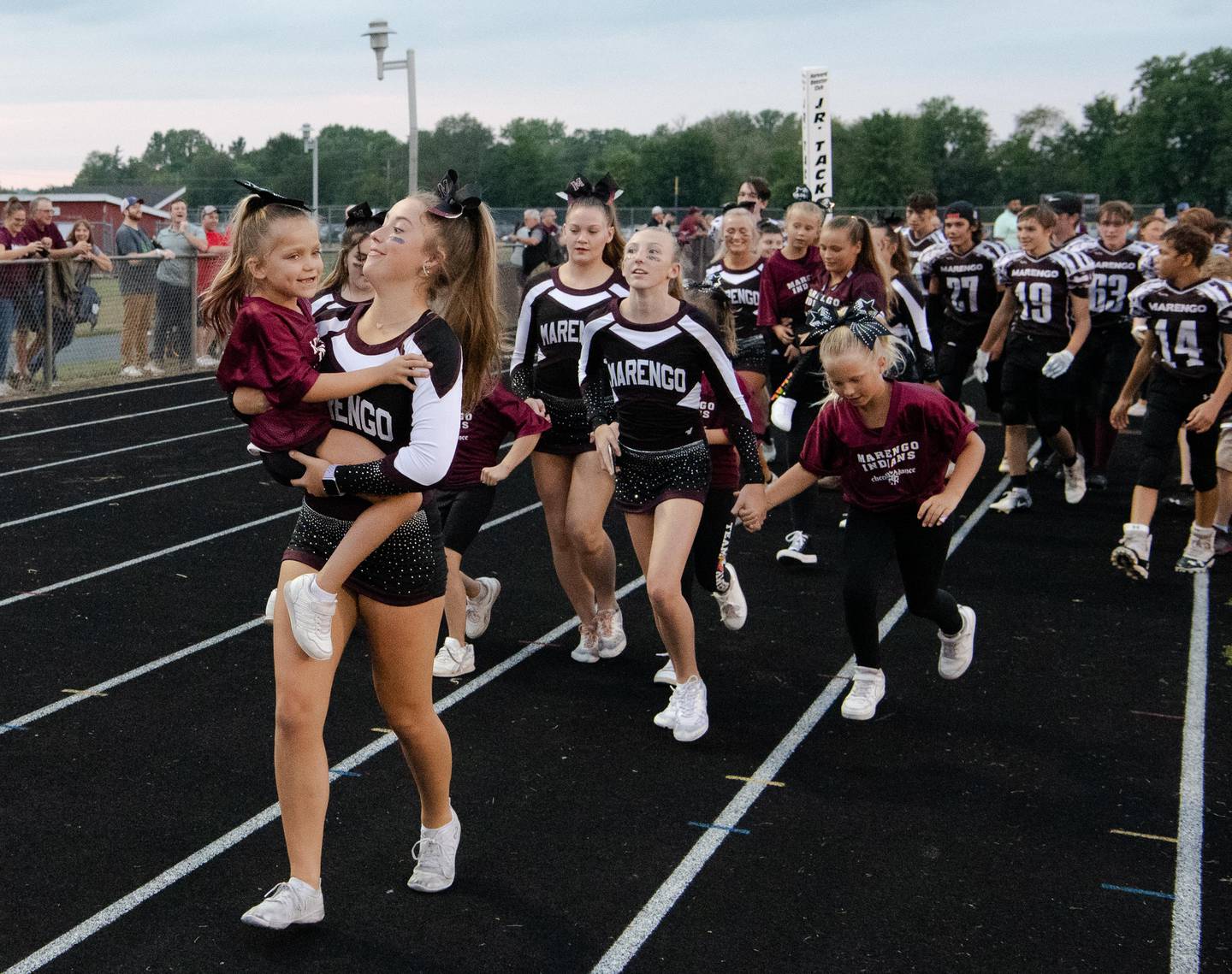 The county's incidence Friday rate remained well above the threshold that the Centers for Disease Control and Prevention considers to mark "high" transmission of COVID-19.
An additional 72 COVID-19 cases were reported Friday by the McHenry County Department of Health, bringing the total number of cases in the county to 34,119, including 308 deaths and 32 deaths that likely were caused by COVID-19 but could not be confirmed.
Rather than risking further infection to uphold homecoming traditions, Marengo Community High School Students enjoyed socially distanced outdoor events. Students took part in powder puff games that were broken up in 15-minute increments and a dunk tank where they could submerge some of their favorite teachers, among other outdoor festivities, Engelbrecht said.
"I think our students are really resilient," he said. "They're rolling with the punches and having fun."
District officials will meet next week to revisit potential homecoming plans and evaluate the success of the events that took place in the meantime, Engelbrecht said.
"While I was out there, the feedback that I received from kids is that 'we're really having fun' and 'is this something we can do in the future?'" Engelbrecht said.