A 45-year-old Carpentersville man attempted to flee McHenry County Sheriff's Office investigators Thursday outside a Dollar Tree store in Algonquin, authorities said, prompting a "large police presence" there and an advisory to avoid the area.
Following the incident, Carlo V. Yescas-Noriega was charged with possession and possession with intent to deliver 100 to 400 grams of cocaine as well as resisting or obstructing a police officer.
The most serious allegation — possession with intent to deliver — is a class X felony, which can carry a sentence of six to 30 years.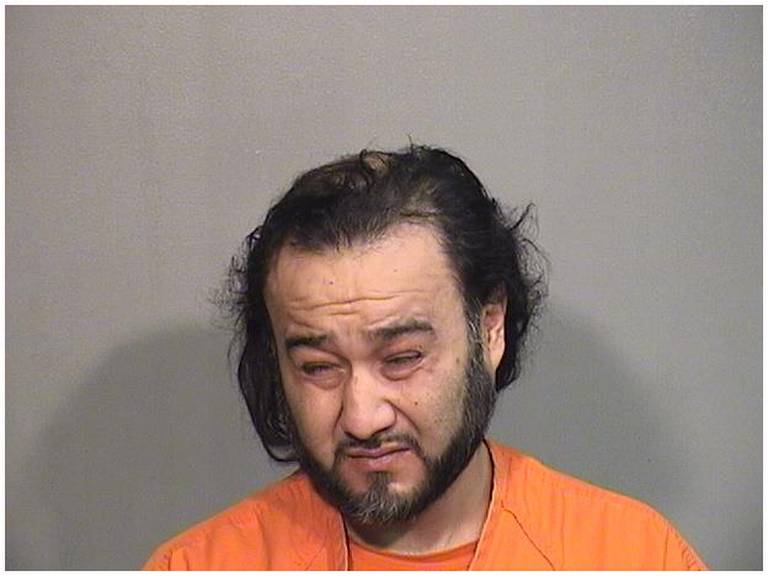 Prosecutors allege that Yescas-Noriega sold about an ounce of cocaine to a confidential informant working for the McHenry County Sheriff's Office narcotics task force for $1,500 in early January, according to the motion prosecutors filed Friday.
The informant set up another deal to purchase 2 to 4 ounces of cocaine on Thursday at the Goodwill in Algonquin, according to the motion.
Investigators followed Yescas-Noriega about 1 p.m. Thursday from his home in the 2000 block of Limestone Lane in Carpentersville to the parking lot of the Dollar Tree store at 1402 E. Algonquin Road in Algonquin, according to a news release Friday. The Goodwill shares a parking lot with the Dollar Tree.
As investigators approached Yescas-Noriega, he attempted to flee and ultimately was taken into custody inside the store on an outstanding warrant for theft, according to the release. During his arrest, the sheriff's office said, Yescas-Noriega provided a false name and identification.
According to the complaint filed Friday, Yescas-Noriega is accused of concealing himself inside the store and repeatedly refusing to stop running and put his hands behind his back.
A sandwich bag containing about 4 ounces of cocaine, which is more than 100 grams, was found in the store, according to the motion. The suspected cocaine was found on a store shelf, according to the release.
Police subsequently searched Yescas-Noriega's home where an additional 18.5 grams of cocaine, 59.5 grams of marijuana, drug packaging materials, a handgun and a shotgun were seized, according to the release. A 2007 Chevrolet Tahoe also was seized.
The Dollar Tree was closed for a couple of hours while evidence was collected, according to the release. No employees or customers were involved in the incident and no injuries were reported.
Carpentersville police assisted with the investigation. Additional charges may be sought at a later date by the Kane County State's Attorney's Office.
Yescas-Noriega's bond was set at $250,000 and he would need to post 10% in order to be released. Prosecutors requested that the source of any bail be examined, and as a result, a judge ordered Friday that Yescas-Noriega not be released until further notice.
A public defender has been appointed to represent him. A call to the public defender's office seeking comment was not immediately returned.