A McHenry County Judge could announce his finding next week in the trial of a Crystal Lake woman charged in her boyfriend's overdose death.
Testimony concluded Wednesday in the trial of 24-year-old Veronica Kubiak, charged in connection with the death of 26-year-old Barry Harkins Jr. of Lake in the Hills.
Kubiak faces three counts of drug-induced homicide, each separately alleging that Kubiak aided in delivering heroin, fentanyl and a combination of the drugs to Harkins on June 8, 2019. Following closing arguments Wednesday, McHenry County Judge Michael Coppedge continued the case to Dec. 2 to allow himself more time to review the evidence.
Harkins died at Kubiak's Crystal Lake home on June 9, 2019, but attorneys don't agree on a cause of death. Prosecutors' expert Mark Peters said Harkins overdosed on a combination of fentanyl and heroin. But a separate expert Kubiak's attorneys called as a witness on Wednesday said Harkins died only from the effects of fentanyl.
Either way, Kubiak isn't accused of personally delivering the drugs to Harkins. Instead, prosecutors allege that Kubiak drove Harkins to Chicago to buy drugs, which in turn makes her accountable for the transaction, said prosecutor Jim Newman, chief of McHenry County State's Attorney's Office's criminal division.
"She aided an abetted in that delivery by driving him," Newman said.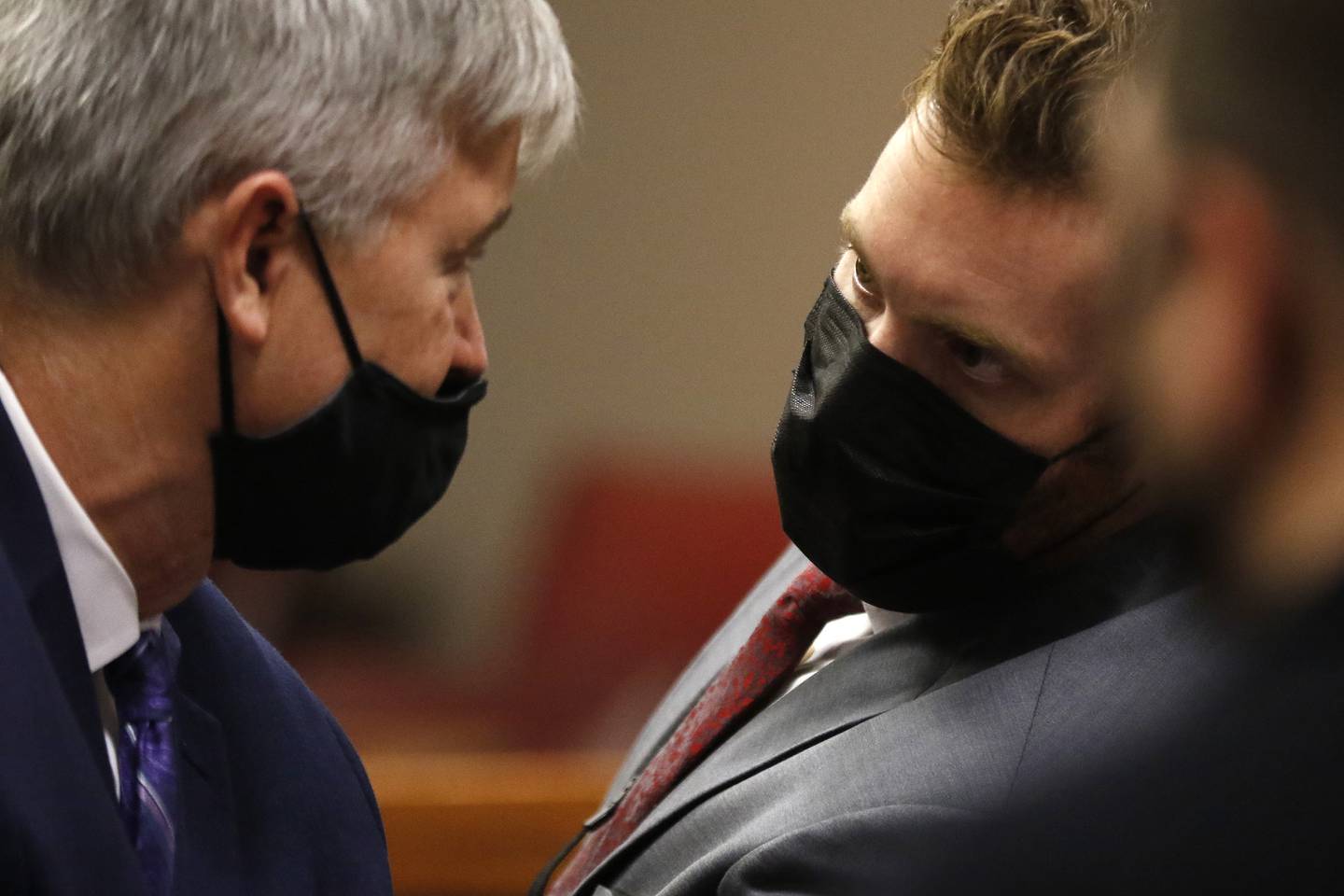 If Kubiak is found not guilty of drug-induced homicide, Newman asked that the judge also consider a conviction of a lesser heroin delivery charge.
Several small bags of drugs that police discovered hidden in the toe of Harkins' shoes after he died tested positive for fentanyl, but Kubiak's attorneys said Harkins could have purchased those drugs at a different time or without Kubiak's knowledge.
"Barry died after he took drugs from another source," one of Kubiak's attorneys Ernest Blomquist said in court Wednesday. "That source was his own private stash."
During an interview with the private consultant and forensic toxicology expert James O'Donnell, Kubiak claimed that she drove Harkins to Chicago to buy drugs, O'Donnell testified Wednesday.
Kubiak and Harkins went on to use "what they considered to be heroin" while they were in the city and later purchased more, O'Donnell said.
Blomquist previously sought to have the charges against Kubiak dismissed in light of an amendment to the state's good Samaritan laws.
At the time of Harkins' overdose, Kubiak's family called 911 as she performed CPR and administered the overdose-reversing medication naloxone, according to her attorneys. Prosecutors, however, argued that the amended law granting limited immunity against drug-induced homicide charges couldn't be applied retroactively and the request was denied in October.
Coppedge could announce his findings of guilty or not guilty on Dec. 2. He also could continue the case to a later date should he need additional time to make a decision, the judge said.