The morning that Veronica Kubiak's boyfriend died of a drug overdose, the 24-year-old woman asked police about Illinois' Good Samaritan laws before she eventually agreed to speak with a detective at her Crystal Lake home, according to police testimony Monday.
Kubiak stood trial Monday afternoon on drug-induced homicide charges tied to the death of 26-year-old Barry Harkins Jr. of Lake in the Hills.
Harkins died at Kubiak's home on June 9, 2019, after overdosing on a combination of heroin and fentanyl, according to court records.
Police later arrested Kubiak on drug-induced homicide charges, alleging that she played a role in the drug exchange. She has pleaded not guilty to each of the three counts.
The woman's attorney Ernest Blomquist recently sought to have the charges dismissed in light of an amendment to the state's Good Samaritan laws. Those rules previously granted limited immunity against drug possession charges if the person in question sought medical attention for another in the event of an overdose. That law was expanded in April to also include protections against drug-induced homicide charges.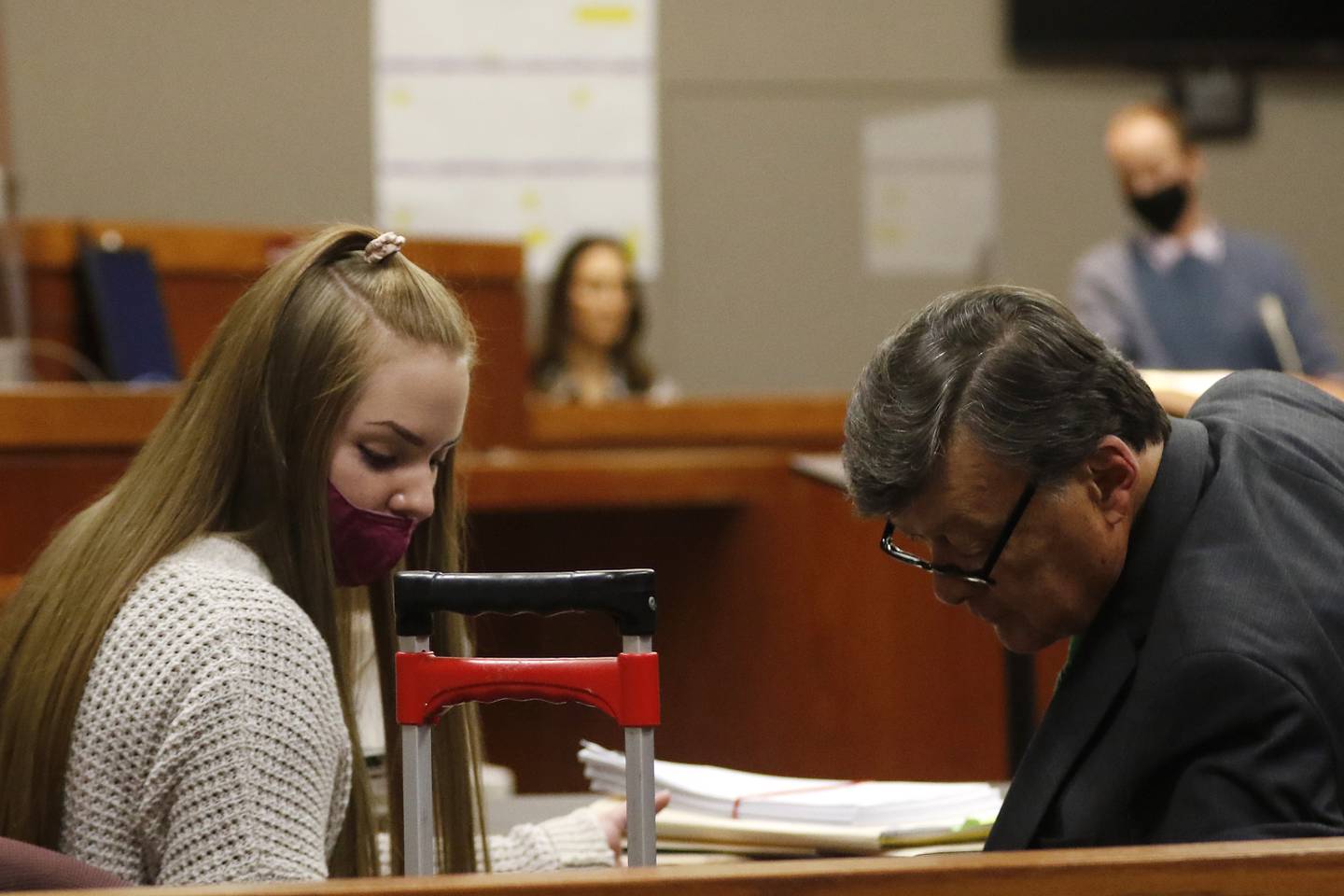 Kubiak has said she performed CPR, administered the overdose-reversing medicine naloxone, and had her family call 911 in an attempt to save Harkins' life.
Prosecutors, however, argued that the expanded Good Samaritan law doesn't work retroactively, and in October, a McHenry County judge denied the request.
Neither Kubiak's attorneys nor prosecutors from the McHenry County State's Attorney's Office gave opening statements Monday. Instead, prosecutors began with testimony from Crystal Lake police officers who were called to Kubiak's home the morning of June 9, 2019.
According to Crystal Lake Police Detective David Eitel, investigators discovered six small bags of a powdery substance along with a cigarette box wrapper and a pen casing inside Harkins' shoes that day.
The trial will continue Tuesday morning and could last through Wednesday.