A former Marengo man accused of murdering his girlfriend pleaded guilty in a separate case Tuesday to abducting his biological daughter from her Wisconsin home in 2020 and hiding her whereabouts for several days.
Jonathan Van Duyn, 33, appeared in Walworth County, Wisconsin, court with hands shackled to a belt around his waist. He has been detained at the Walworth County jail since June on a felony charge of interfering with a child's custody.
It was not immediately clear when Van Duyn might be returned to Illinois, where he is wanted on felony charges of first-degree murder and concealment of a homicidal death in connection with the death and disappearance of his girlfriend, Michelle Arnold-Boesiger.
[ Timeline: The death and disappearance of Michelle Arnold-Boesiger ]
Prosecutors in Winnebago County filed those charges earlier this month in connection with Arnold-Boesiger's Nov. 15, 2020, death and disappearance. The woman's family has asked for privacy and did not wish to comment.
After his sentencing in Wisconsin, an extradition hearing is likely to take place in Walworth County, Winnebago County State's Attorney J. Hanley said. Van Duyn could either challenge or waive his right to challenge extradition. Even if he were sentenced to probation, however, it's unlikely Van Duyn will be released before the charges in Winnebago County are addressed, Hanley said.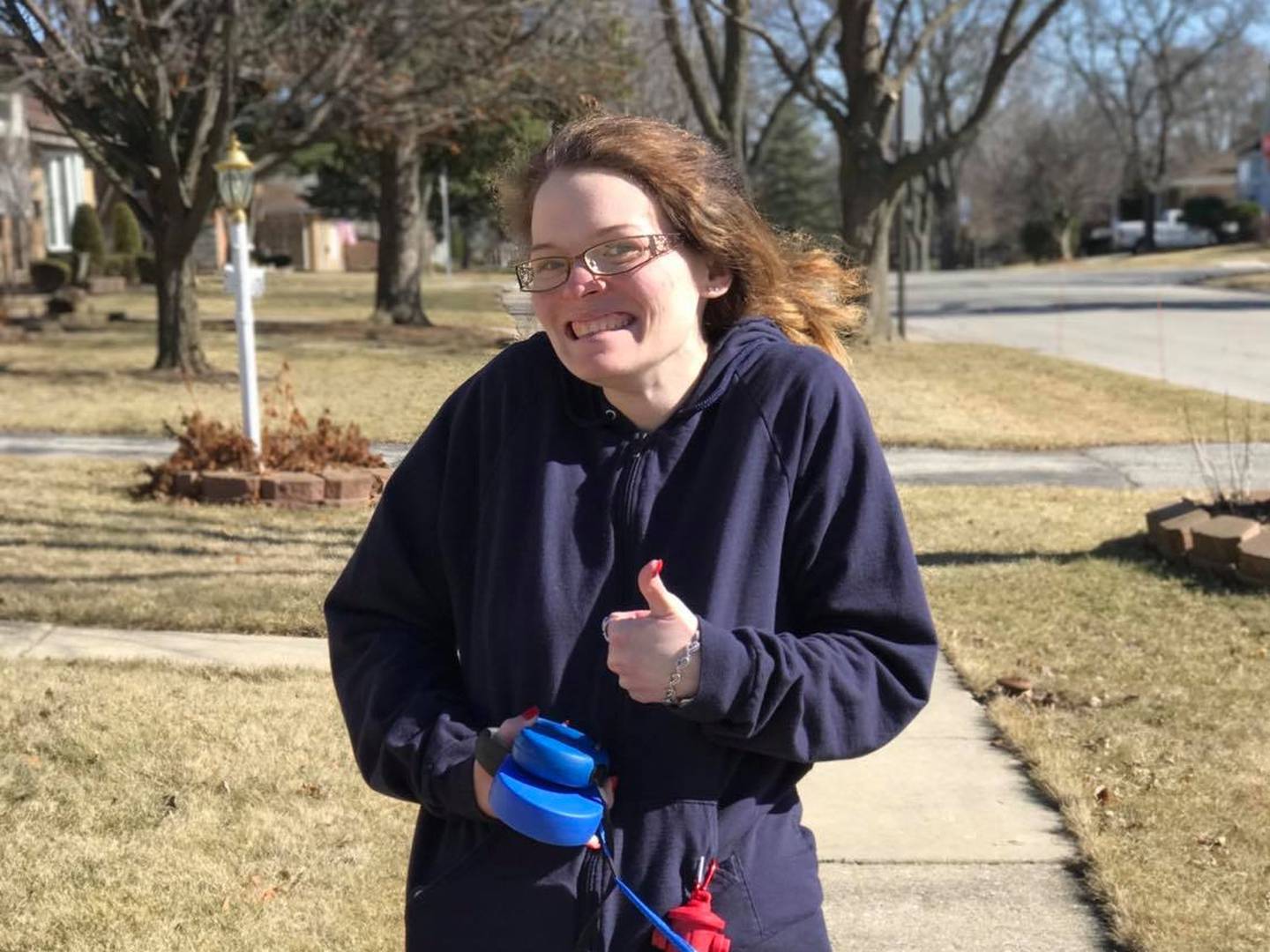 Van Duyn's guilty plea Tuesday was for a 2020 case out of Walworth County Wisconsin, where he was accused of keeping his daughter from her biological mother between Dec. 13 and 16. He could be sentenced to pay a fine, serve probation, or spend as many as 12 1/2 years in prison.
A separate sentencing hearing is scheduled to take place on Oct. 29. At that time, attorneys on both sides will be allowed to argue for the sentence they believe is appropriate. Generally speaking, a judge is likely to make a determination and issue the sentence that same day, Walworth County Deputy District Attorney James Sempf said.
Van Duyn will remain in custody without bond until then.
The investigation began the morning of Dec. 13, 2020, when an Amber Alert was issued for Van Duyn's 10-year-old daughter.
The girl's mother, Tiffany Gallinger, called police to her home at 7:14 a.m. to report that her daughter was not at home,and was last seen at 8 p.m. the previous day, Wisconsin court records show. Gallinger said her daughter appeared to have taken her cat and $30 with her, but not her coat, court records show.
Days earlier, Van Duyn told a relative he was going on an "epic journey," court records show.
Investigators located Van Duyn and his daughter on Dec. 16, safe in a remote area in Indiana. The pair had been traveling in Arnold-Boesiger's truck and staying in a trailer, according to Winnebago County court records.
Van Duyn would go on to tell police that he drove to the girl's home on Dec. 12, 2020, and picked her up about midnight. He then drove them to University Park to stay in his trailer, court records show.
When Van Duyn began receiving calls inquiring about the girl's whereabouts, he destroyed both of their cellphones and threw them in a dumpster to avoid being tracked, according to a criminal complaint filed in Walworth County. He then drove to the campsite in Indiana and barred his daughter from leaving the trailer.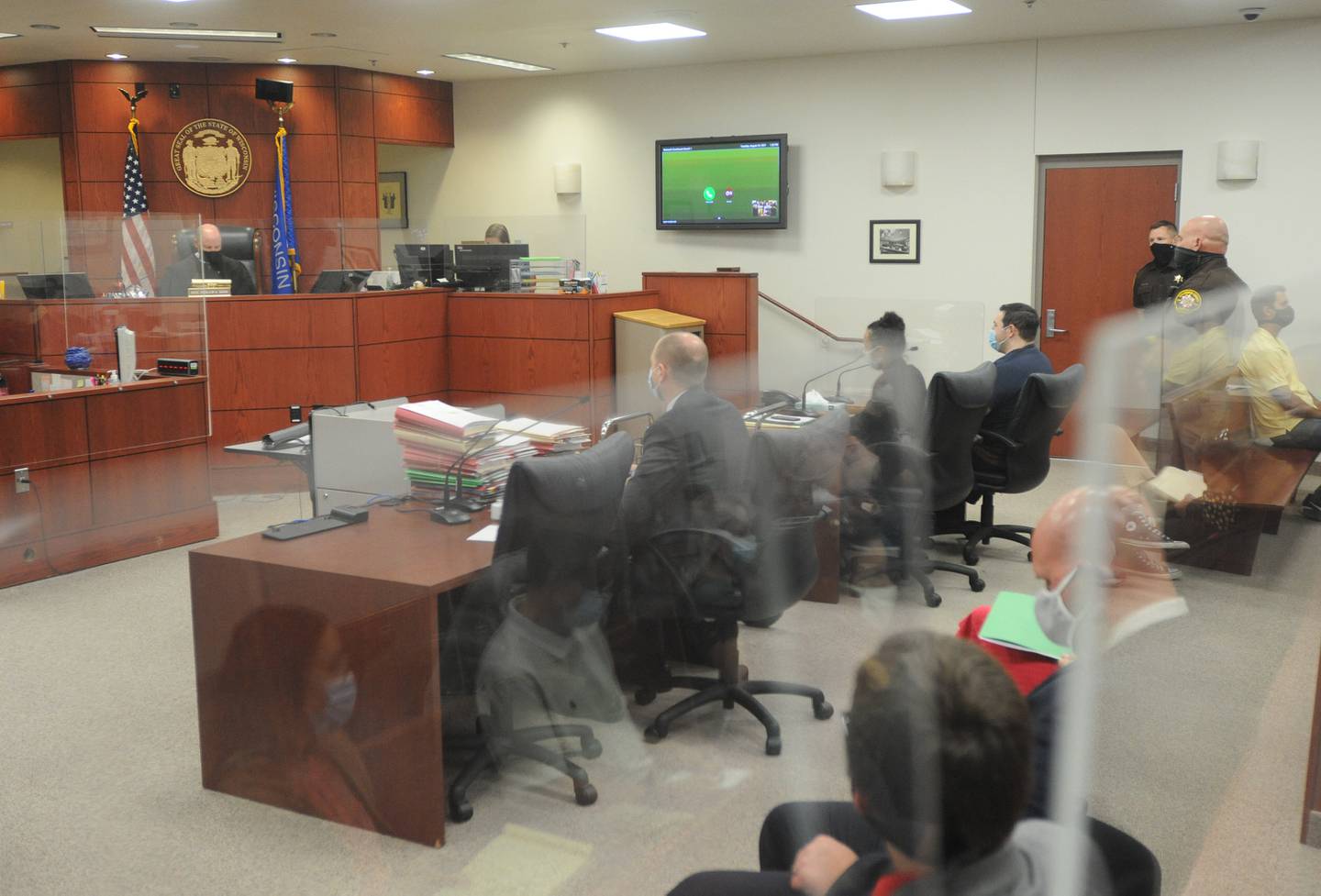 Van Duyn confirmed the accuracy of the four-page complaint in court Tuesday.
Reached by phone Tuesday, the girl's mother, Gallinger, said she felt safer now that Van Duyn has pleaded guilty.
"I'm happy that my daughter will never have to worry about him," Gallinger said. "I can sleep at night knowing that he is where he needs to be."
In their explanation of the murder charges against Van Duyn, investigators cited several pieces of evidence obtained during the Wisconsin child custody investigation.
Inside the trailer where Van Duyn and his daughter were staying, police found several written references on the wall and in a journal, where Van Duyn cited Nov. 15 as the date that he "finally set himself free," according to Illinois court documents.
Prosecutors have since alleged that Van Duyn killed Arnold-Boesiger on that day and hid her body in his Jeep renegade, which he then stored inside a U-Haul unit in Roscoe, Illinois.
Investigators discovered Arnold-Boesiger's body months later on March 2.
Those who knew Arnold-Boesiger have described her as kind, a loving mother and "a sweetheart" who loved dogs and saw the best in people.
It's too soon to say how Van Duyn's plea Tuesday might impact a potential trial in Illinois. Any relevant facts common to both cases would generally need to be litigated before they could be introduced to a jury, Hanley said.