After serving nearly 20 years in prison for a crime she maintains she did not commit, a woman convicted in connection with McHenry's 2001 Burrito Express murder was freed Wednesday.
Jennifer McMullan, 39, was convicted by a jury in 2002 of attempted armed robbery and murder based on the theory of accountability as the alleged getaway driver. She was sentenced to 27 years.
In court on Wednesday, McHenry County Judge Robert Wilbrandt granted prosecutors' petition to vacate the original charges for which she was convicted. He then allowed her to plead guilty to a new charge of armed violence, for which she was sentenced to 22 1/2 years in prison. That term is considered complete after accounting for the time McMullan already has spent in prison.
[ Read the court document filed Wednesday that lays out the 'factual basis' for the armed violence charge. ]
"It's been a long and nightmarish experience for you ..." Wilbrandt said in court Wednesday. "Hopefully, you can get on with the remaining part of your life."
McMullan still must serve a period of mandatory supervised release for up to three years. During that period, she will be allowed to travel to Wisconsin to help care for her father, who is living with Alzheimer's disease.
McMullan's newfound freedom comes on the heels of the alleged shooter's release from prison.
While McMullan did not pull the trigger of the gun that killed Raul Briseno, she was accused of being the getaway driver.
Briseno, 34, has been described by his family as a loving father and successful business owner. He came to the U.S. from Mexico with little money and built the family's restaurant business from the ground up.
Kenneth Smith, 45, was convicted at three separate trials for the fatal shooting, and each conviction was overturned on appeal. He was sentenced to 67 years in prison.
Smith was released in April after his third conviction was overturned based on evidentiary errors. The McHenry County State's Attorney's Office has since said it stands by its case against Smith.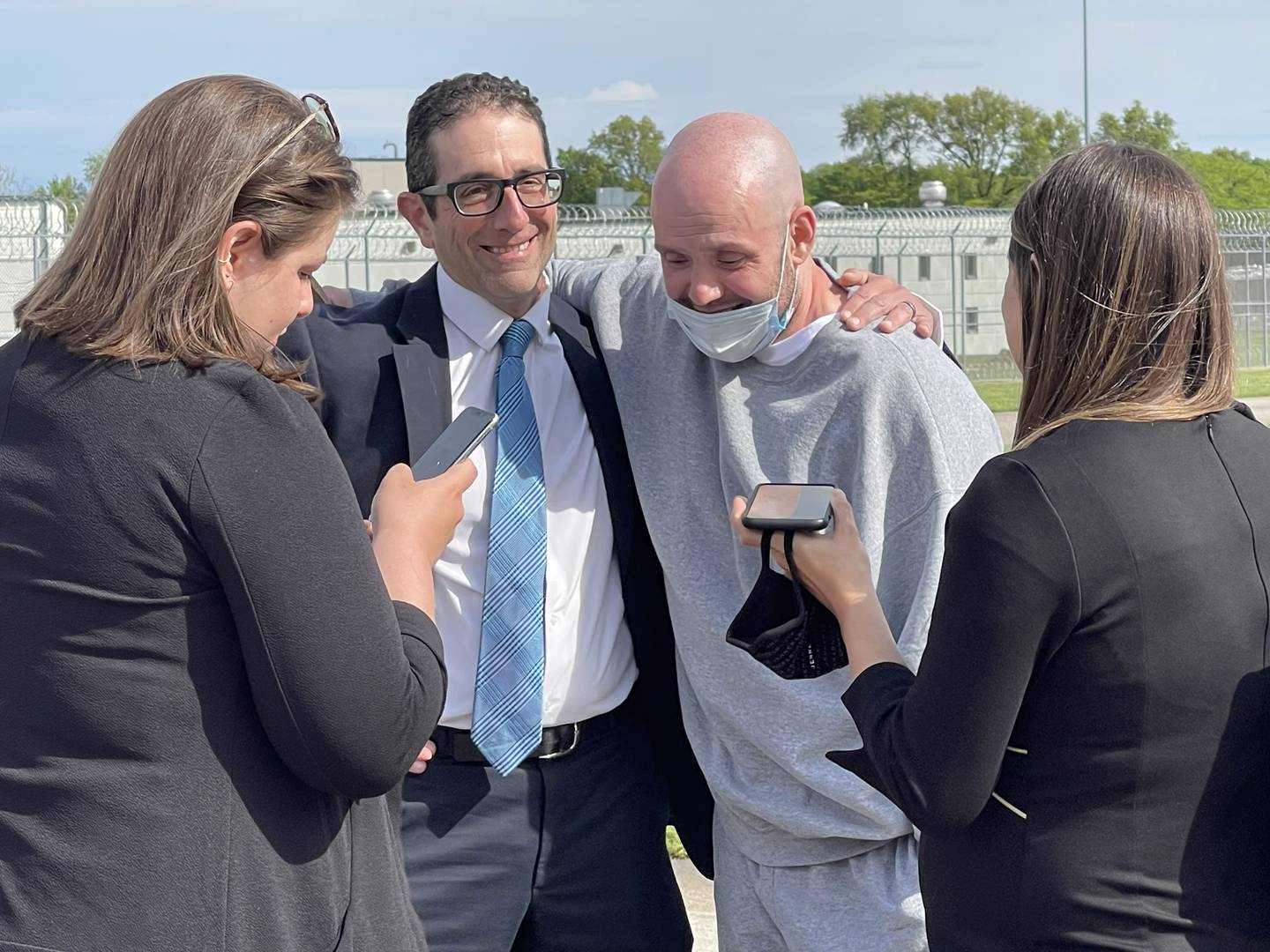 But, whereas Smith was exonerated and his convictions dismissed, McMullan's road to freedom did not take such a clear path. Her record still will show her as a convicted felon, a fact which one of McMullan's attorneys from the Illinois Innocence Project called "fundamentally unfair."
McHenry County State's Attorney Patrick Kenneally, however, said that Smith and McMullan's cases had separate sets of facts and evidence. Among that evidence were confessions that McMullan made and which weren't presented at any of Smith's trials.
So when McMullan was presented with the idea of a new plea deal she had a choice to make, her family said: Continuing to challenge her conviction through the state's higher courts would mean remaining in prison awaiting uncertain outcomes while accepting the plea deal would be an avenue toward release.
"This is what she had to do to go home," McMullan's sister Amanda Carlson said.
McMullan's family and friends watched anxiously Wednesday as the woman, her hands and feet in shackles, accepted the plea deal.
"We're just so happy she's going home," Carlson said. "We can't wait to live our lives with her."
McMullan's release also lands on her late mother's birthday. The 62-year-old woman died in 2010 while McMullan was serving time in prison.
"The justice system has failed us and the Briseno family because they have the right to have the right people incarcerated for this crime," Carlson said.
The Briseno family has long supported the conviction of Smith, McMullan, and the two others convicted in connection with the murder.
The man's family wasn't in court to witness McMullan's plea deal. Prosecutors, however, read aloud a statement on behalf of the family, who claimed the "the justice system has failed" them.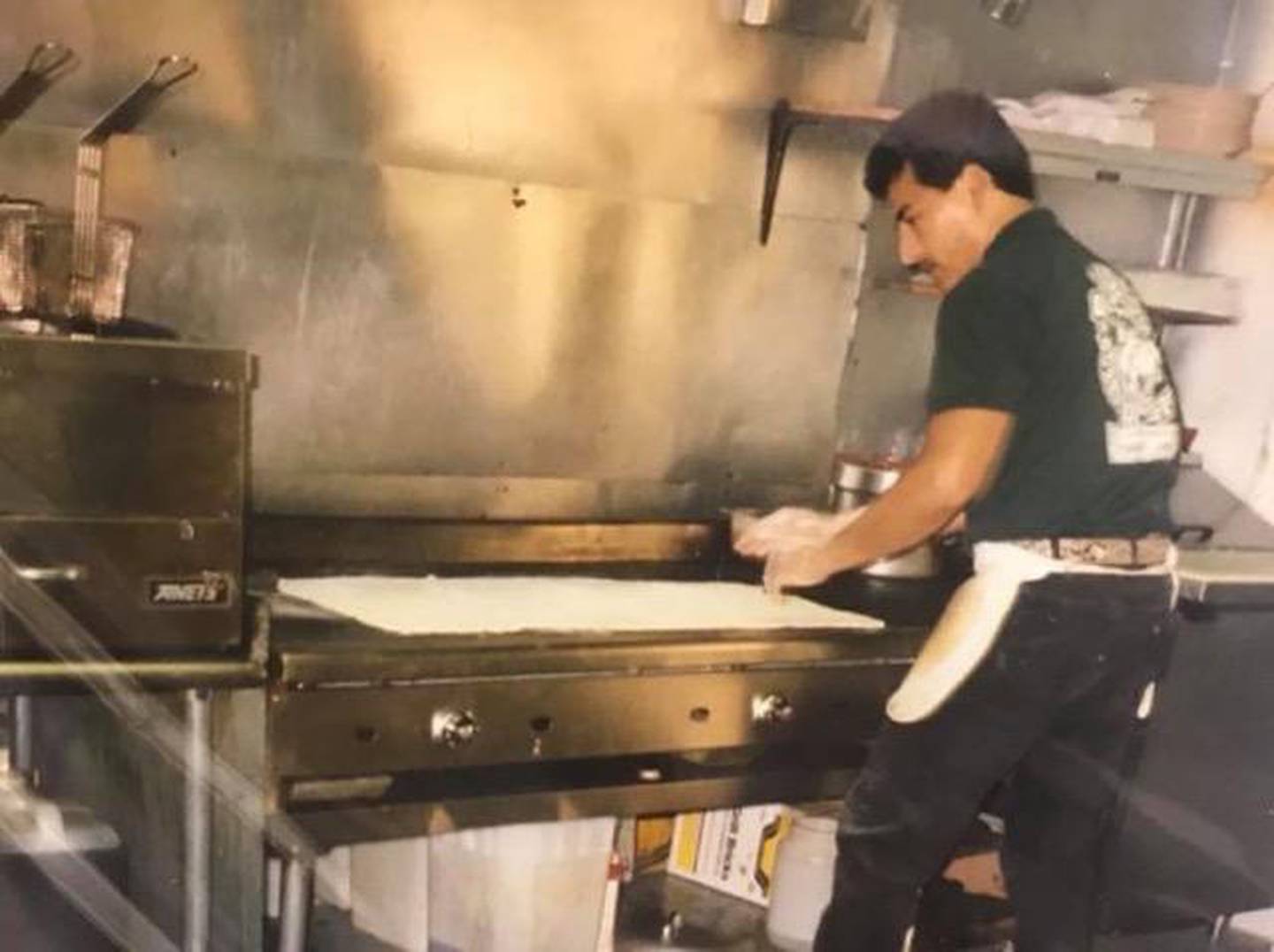 In an emailed statement after court Wednesday, Kenneally said it was "prudent that the State's Attorney's Office not grudgingly seek to preserve disproportionate sentences that no longer reasonably serve a public interest or objective."
"Jennifer McMullan has spent nearly 20 years in prison for driving a car and despite having little awareness of the robbery that was intended, let alone the impromptu and tragic murder that arose from the ensuing chaos after the robbery went bad," Kenneally said Wednesday. "Other than driving the car to and away from the crime scene when she was 19 years old, she played no other role in the planning or commission of the offense."
McMullan's attorneys had been working on her release since 2017 and emphasized Wednesday that despite her guilty plea, McMullan maintains her innocence.
In the last year, her attorneys had been seeking the DNA testing and retesting of items from the crime scene, citing new techniques that were not available in 2001. Nothing has ever been detected connecting Smith nor McMullan to the key evidence, said one of the woman's attorneys, Stephanie Kamel.
Briseno, the owner of the Burrito Express, was gunned down in what authorities have called a botched robbery.
Based, in part, on McMullan's alleged "coerced" confession to police on May 11, 2001, McMullan, Smith, 45, Justin Houghtaling, 39, and David Collett, 38, each was convicted.
"Ms. McMullan's only confession occurred during a 12-plus hour interrogation, conducted by numerous male officials, without an attorney or parent present, where she was ultimately intimidated and coerced into confessing to driving the vehicle for the attempted robbery and murder," according to a motion seeking McMullan's release on appeal.
McMullan claimed that after hours of interrogation she told officers "what they wanted to hear, thinking they were going to let her go home once she 'confessed,'" Kamel wrote in the motion.
"Numerous details of the crime and the investigation undermine the validity of McMullan's confession and ultimate conviction," according to the motion.
Houghtaling also made statements to police that were used at trial to convict the group. However, Houghtaling, who was 18 at the time, also claims to have been high on drugs and was "coerced" into the false confession, according to the motion.
Houghtaling and Collett each pleaded guilty to charges related to the murder, served out their prison time and have since been released.
Statements in and out of police departments and courtrooms along with court documents filed in McHenry County throughout the years have long named another group of individuals as being responsible for the murder.
The "DeCicco Group," includes Russell "Rusty" Levand, 38, named as the alleged shooter; Susanne "Dallas" DeCicco, who has since died, as the get-away driver; and Adam Hiland, 36. None of these individuals have been charged in connection with the murder, however, each has made statements incriminating themselves, according to court documents and attorneys.