Unless "a miracle happens," UpRising Bakery & Cafe in Lake in the Hills is set to close on March 31, owner Corinna Sac said.
The closure is the "direct result of the horrific attacks, endless harassment, and unrelenting negative misinformation about our establishment in the last eight months," the business said in a news release Thursday afternoon.
"It is a pretty tough thing, and a tough pill to swallow for myself, my family and my staff," Sac said Thursday evening.
Opened in 2021 at 2104 W. Algonquin Road, the business featured gluten-free and vegan options.
Sac's business came under fire in July 2022 when Sac announced a ticketed, all-ages brunch drag show. Set for July 23, the show was postponed when the store was attacked by a vandal. An Alsip man was charged in the attack.
Then the village of Lake in the Hills told Sac she could no longer host live events. That decision was reversed after the village came to an agreement with the American Civil Liberties Union of Illinois.
In the following months, loyal and new customers who traveled from farther away to support the business showed up, she said.
But by late January and early February, "this was not like your typical slow season for a restaurant. This was bottom-out. This was lows we had never seen before," Sac said.
We keep telling ourselves at the bakery ... if we can just get us over the hump and we can overcome it, we will be fine.

—  UpRising Bakery & Cafe owner Corinna Sac
She thinks ongoing protests, both online and in person, caused customers to flee. Protesters – the last one seen Dec. 24 – would take photos of patrons entering and leaving the parking lot, as well as of their license plates, Sac said.
"We have been rebranded by misinformation as 'gay only' and 'pedophiles,' " the business said in the release. "Local customers no longer come here because of the perceived threat that tarnished our good name and the fears of their license plates are photographed, and they are harassed."
Social media accounts continue to bash her business, complaints have been made to the health department, and other negative reviews left online, she said.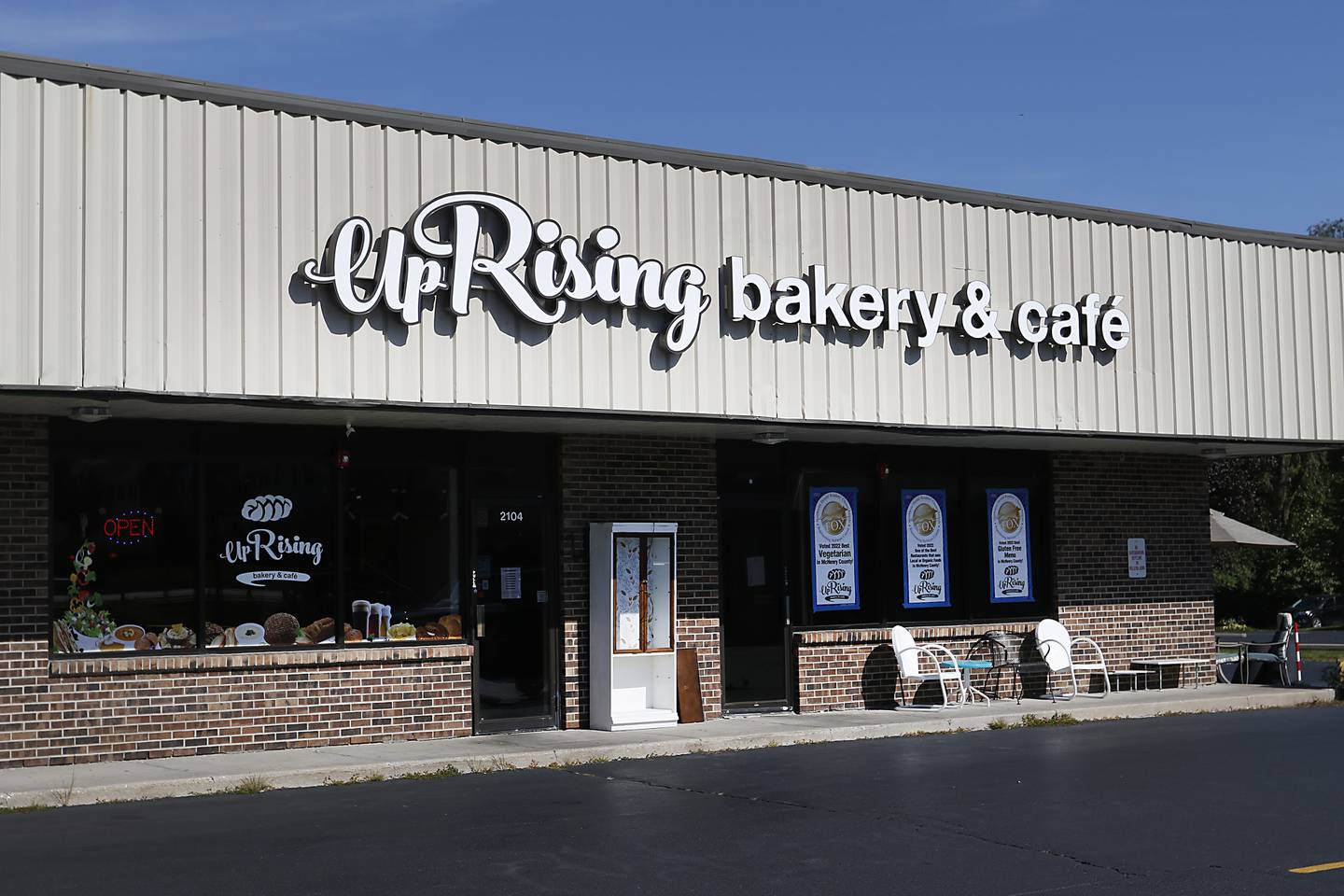 Without an infusion of $30,000, she will not be able to keep the doors open, Sac said.
"We keep telling ourselves at the bakery ... if we can just get us over the hump and we can overcome it, we will be fine," Sac said.
What they need to stay open are sales "or a large cash infusion now to keep the doors open and sustained business, so it doesn't happen again in six months," Sac said.
Inflation has not helped the store either, she said. In the last three quarters, prices have risen by 60%.
"We can't keep raising prices" that customers already have said were too high, although she added she thinks prices where "spot on with bakeries around us."
She thanked those who have continued to support the shop and asked them to help. Even if they cannot stay open past March 31, Sac wants to ensure each of her seven employees gets an extra paycheck as they transition to new jobs.
A "tip the bill" campaign will help as all funds will be split among the staff. The goal is to give them each equivalent of one extra paycheck to see them through to their next venture, she said.
Information on that campaign can be found on the business's website, uprisingbakeryandcafe.com.