After battling cancer for several years and months after returning home to Crystal Lake for hospice care, Itasca firefighter Frank Nunez died Sunday morning. He was 34.
Nunez's wife, Christina Nunez, said Nunez spent his last hours "being Frank." He woke up earlier than her, did laundry, and made everyone laugh all the way to the end, she said.
"I feel like Frank maintained his positivity," she said. "He was not negative. He was so compassionate and continued to think about everyone else."
The death was announced by the Associated Firefighters of Illinois union Sunday afternoon on Twitter, and was confirmed by those close to Nunez.
"The AFFI is saddened to learn of the passing of Brother Frank Nunez," the Associated Firefighters of Illinois said in the tweet. "Our deepest condolences go out to his family and the Brothers and Sisters of his local; Itasca Fire Department Firefighters' Local 3461."
The Itasca Fire Protection District posted something similar on Sunday.
"It is with deepest regret and sorrow that we announce the passing of Itasca [firefighter] Frank Nunez … after a long and courageous battle with cancer," it said in the post.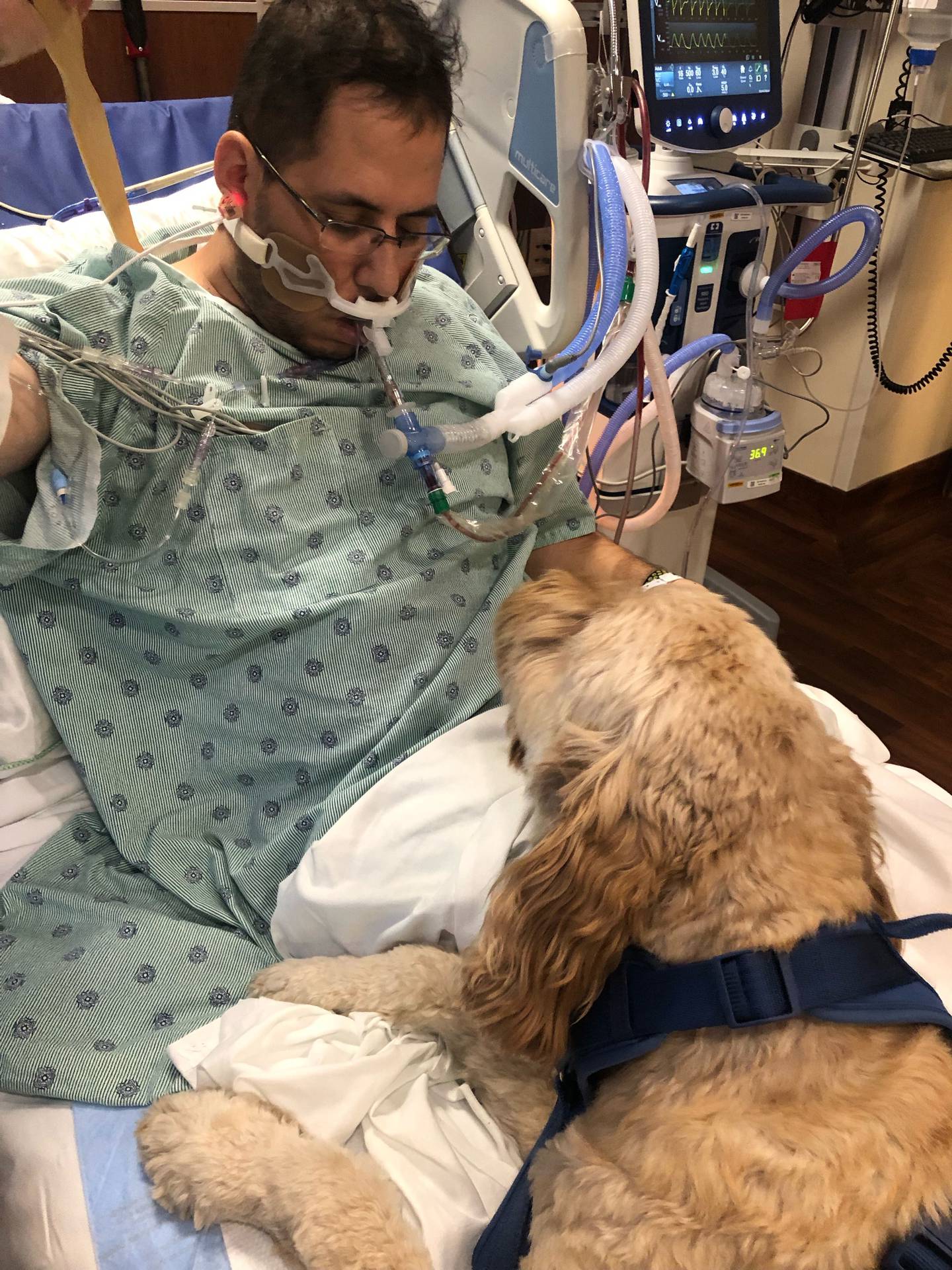 Throughout the past few months, those close to Nunez have described him as somebody who wanted to make a difference and someone who looked forward to each day he was given.
Nunez was diagnosed with a rare form of tissue cancer called synovial sarcoma after attempting in 2019 to find the cause of a pain in his left leg back, Northwestern Medicine spokeswoman Jill Edgeworth said in September. The discovery led to him receiving chemotherapy treatment, radiation and surgery.
The cancer went into remission, only to return in 2021, resulting in a stay at Chicago's Northwestern Memorial Hospital. During his stay, his fellow firefighters from the Itasca Fire Protection District took shifts at the hospital.
In September, Nunez was taken to his Crystal Lake home for hospice care, riding home in the ambulance he staffed for four years, officials said. Those same firefighters who took shifts watching over him in the hospital were the ones who took him home on Sept. 27.
When he left the hospital, he was given "hours to weeks," Christina said. He lived for nearly four more months.
The two married just days later after he left the hospital. Christina began dating Nunez just months before his initial cancer diagnosis in 2019.
The ceremony took place in the early morning of Sept. 29, with Nunez's best friend getting officiated for the occasion, Christina said in September. They were wed in front of a few friends and family members at their home.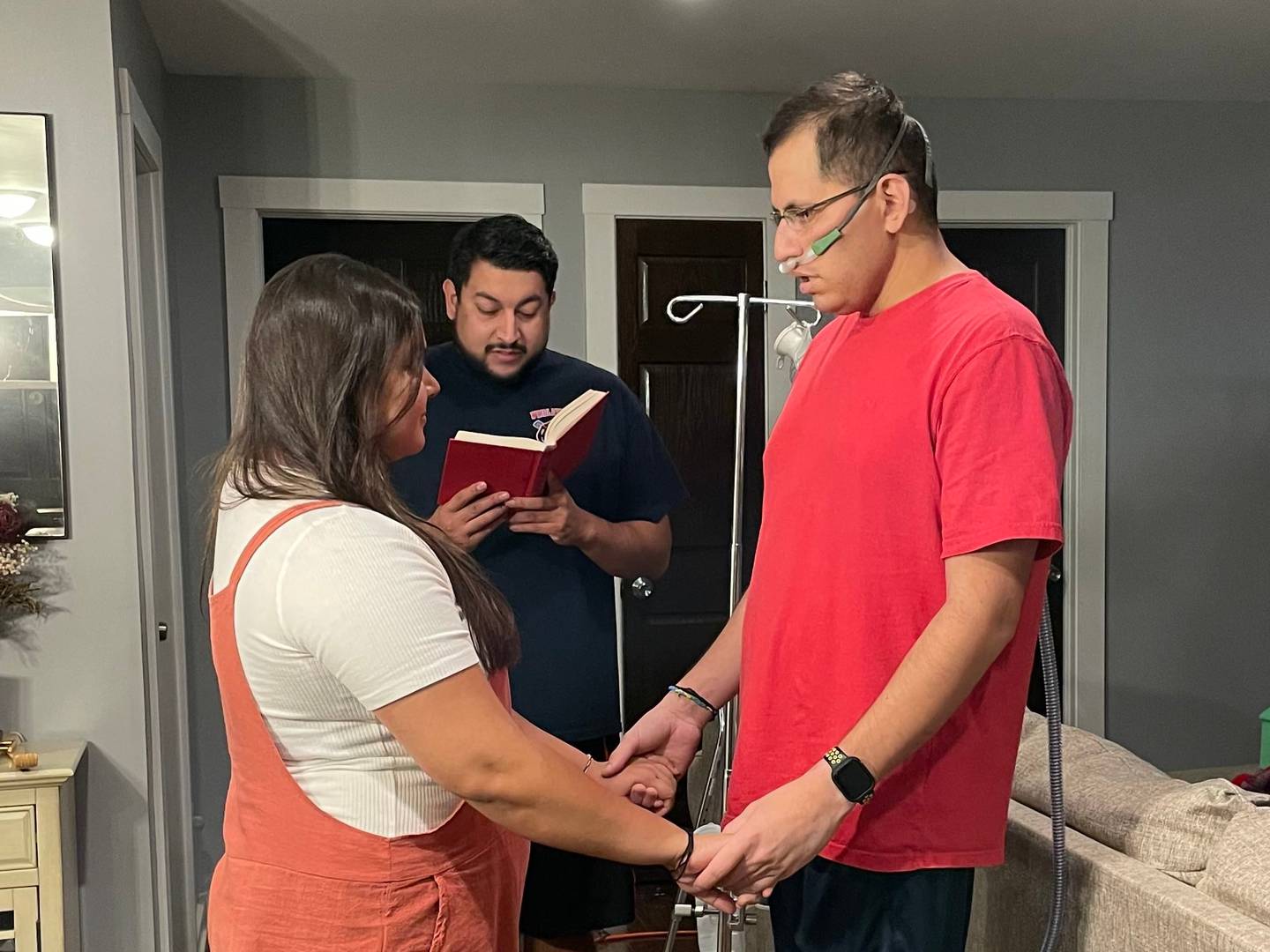 "There is so much more to Frank than just this diagnosis that I fell in love with," she said in September. "I was honored that he even picked me as his partner to walk through this journey with him."
Itasca Fire Chief Jack Schneidwind said Nunez maintained a great spirit during his cancer treatment. He continued to work, showing up every day, despite being offered as many days off as he wanted or needed.
"He came in with a great attitude wanting to make a difference to the people that we served. And when you talk about somebody who looked forward to living each day, that was Frank," Schneidwind said.
In the months after arriving home, Nunez was walking around and talking with friends and family, and got to spend quite a bit of time outside before it got cold, Patel said in November. They had a "wonderful Thanksgiving" with their best friends.
Christina said Nunez stayed busy during his last few months, including going to the Chicago Bears game on Nov. 6 when they played the Miami Dolphins. He even caught a T-shirt from a T-shirt gun. He trained their dogs with Christina, planned a wedding with a friend, and was there for everyone.
"There were just so many sweet moments we shared," she said. "We had a lot of memories."
Visitation for Nunez will be held from noon to 8 p.m Friday at Davenport Family Funeral Home and Crematory in Lake Zurich, according to Davenport's website. Mass will be held at 11 a.m. Saturday with a visitation beginning at 9:30 a.m. before Mass.