Woodstock hosted Grammy-nominated duo Florida Georgia Line on Aug. 13, which saw about 7,000 people attend and capped off $3 million worth of awards from a T-Mobile prize the city won last year.
The concert was an exclusive event for Woodstock residents and their loved ones, the city's Executive Director for Business Development Danielle Gulli said. All 10,000 tickets made available were sold out.
"It's definitely the largest current national act that's been here," Gulli said. "It's probably a once-in-a-lifetime event for everyone here."
The show went on for a little more than an hour, ending just before 10:30 p.m., Gulli said. To pair with the band, there were 18 local food trucks, 150 volunteers and lawn games. Prizes also were handed out throughout the night in the form of baseball caps, rain ponchos, frisbees and bandannas.
T-Mobile also offered residents in attendance a 20% discount on new phone lines for life.
"Every time you turned around there was a new giveaway," Gulli said.
The concert was supposed to take place last year, but delays because of COVID-19 put it off until this August, Gulli said.
McHenry County Board Chairman Mike Buehler, R-Crystal Lake, along with County Administrator Peter Austin, were in attendance Saturday. In remarks at the board's meeting Tuesday, Buehler thanked Woodstock Mayor Mike Turner, calling the concert the "cherry on top" of the prizes already received by Woodstock.
"It was an awesome show," Buehler said at the meeting. "Congratulations to the city of Woodstock, and thank you ... [for all those involved] who made sure the bash went off without a hitch."
The concert came courtesy of an award package the city won from T-Mobile as part of the cellphone carrier's hometown grant contest.
The contest saw thousands of municipalities around the country enter it, with Woodstock winning, and being given $3 million worth of total prizes.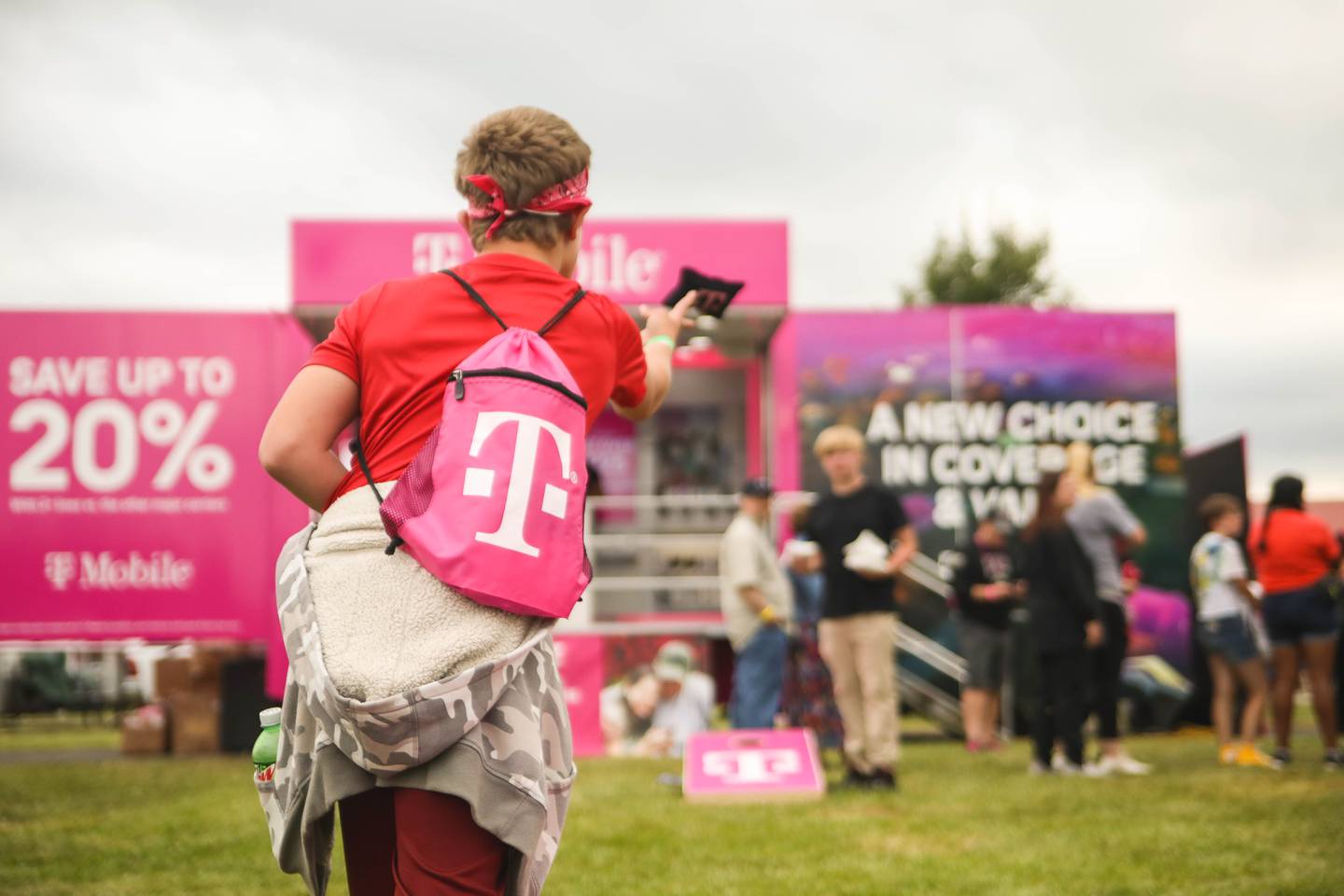 Those prizes, which were capped off with the concert this month, included an upgrade in the city's 5G infrastructure, a $200,000 grant and a $250,000 donation to upgrade one of the city's baseball fields, which the city approved earlier this year.
The city currently is in the middle of those renovations, which are supposed to wrap up in October, Gulli said. There also will be a free year of Wi-Fi in the square that the city is hoping to set up by the end of 2022. Two of the city's new 5G towers also are being built.
Woodstock Community Unit School District 200 also received more than 2,000 hotspots from the company that they were able to distribute to students in need.
The city has yet to use its $250,000 grant, but Gulli said the thought currently is to use it to help develop the city's Die Cast site in downtown.
Officials, such as Turner, have said they expect the prizes to have a huge impact on the city, with some calling the potential effect "transformational."
"The generosity of T-Mobile has been extraordinary," Turner said in June. "The win for Woodstock is beginning to pay dividends and will continue to benefit the community for years to come."