The Crystal Lake Park District will be showcasing the newly endangered monarch butterfly, a key pollinator for the region, Sunday at its "Monarchs and Music Festival."
The pollinator species was classified as "endangered" last month by the International Union for Conservation of Nature. The district's natural resources manager John Fiorina said monarchs are a great species to highlight due to both their threatened status as well as their high visibility.
"Everyone knows the monarch," Fiorina said. "Everyone loves seeing them, they are a pretty butterfly and a recognizable pollinator, maybe even the poster child for pollinators."
Fiorina, a self-described "plant geek," said his role is to oversee natural areas and to plant the native flowering plants that act as habitats for the monarchs and other pollinators; the decline in population among migrating monarchs dates back to just more than a decade, Fiorina said.
Marketing coordinator Jacqui Weber said the park district currently is trying to create and maintain "pollinator pockets" throughout as many district parks as possible.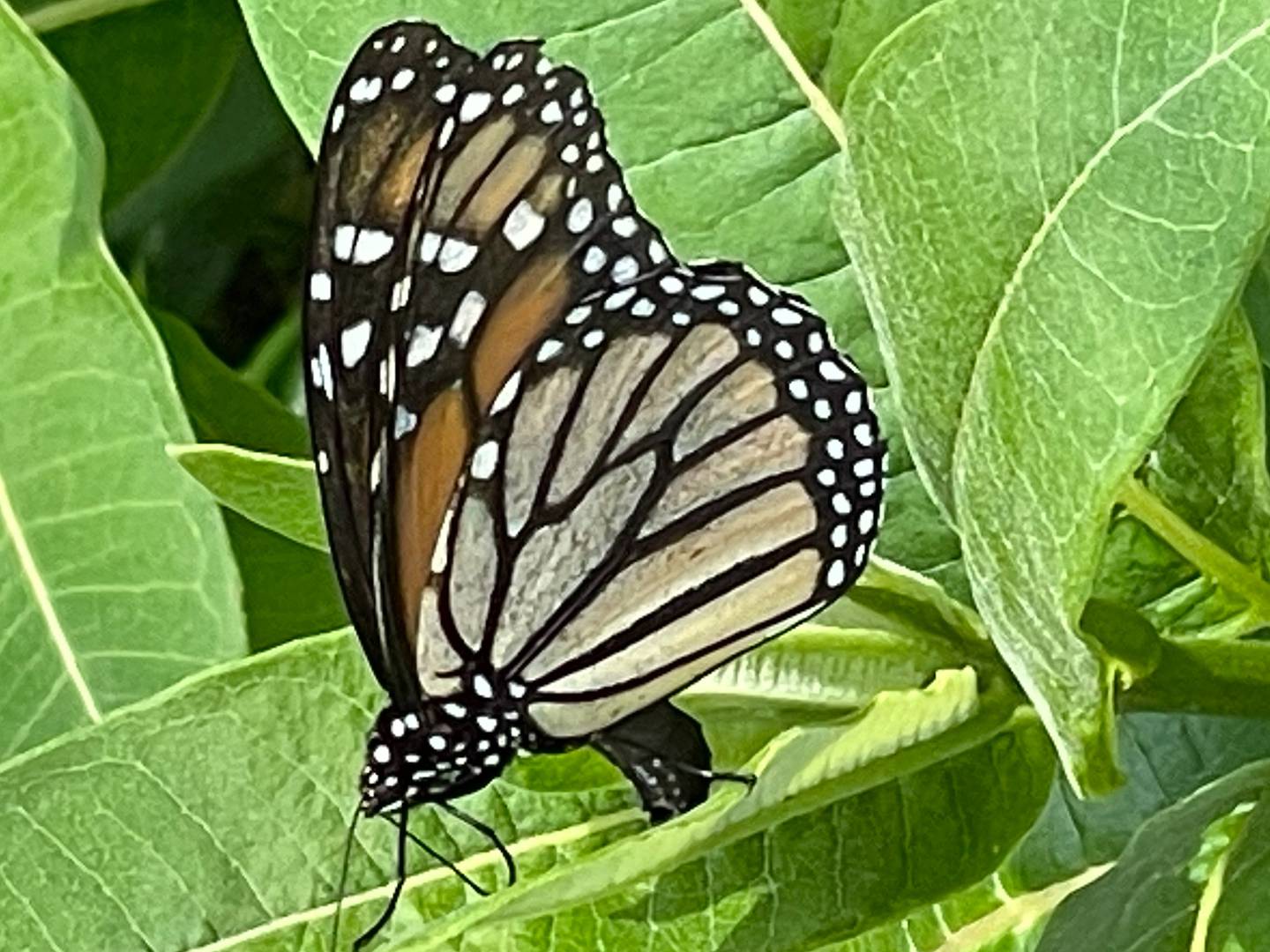 The pockets are part of a broader countywide initiative to add more native plants and create spaces whose benefits include managing flooding and maintaining healthy groundwater.
The pollinators themselves play an important role in both ecosystem health, as well as farming and agriculture, said Destiny Seaton, communications specialist for the Environmental Defenders of McHenry County.
The defenders currently maintain roadside habitats in half a dozen locations around the county, and have teamed up with other local organizations to plant pollinator gardens throughout McHenry County, Seaton said.
In addition, the defenders advocated for local mayors to sign up for the National Wildlife Federation's Mayors' Monarch Pledge. This year, 11 municipalities in McHenry County, as well as the Crystal Lake Park District, pledged, representing 28% of all pledges in Illinois and helped institute a requirement in 2019 for native pollinator plants to be planted under solar panels on solar farms.
According to the park district's website, in addition to monarchs, some of the other butterfly species native to McHenry County include "Fiery Skipper," "Spicebush Swallowtail" and "Wild Indigo Dusky Wing."
The "Monarchs and Music" event will take place from 12:30 to 4:30 p.m. Sunday at Crystal Lake Main Beach and will feature live music and activities geared around butterflies, including an opportunity for guests to take home a pollinator plant, according to the park website.
Sunday's event is co-hosted by the Hackmatack Monarch Coalition and includes exhibits on butterfly and pollinator plants information, face painting, science and art activities, and a big migration route map.
For information on the park's work with pollinators, as well as the district's upcoming "Bio Blitz" species identification event this fall, readers can go to www.crystallakeparks.org/pollinator-gardens.