Prairie Ridge's Charlie Pettrone was focused on his upcoming round at the Class 2A Freeport Sectional when he received an unexpected phone call.
On the other end was Bowling Green State University men's golf coach John Powers, asking if the Wolves senior would like to be a Falcon for the next four years.
After talking it over with his family, Pettrone happily accepted.
"It was totally unexpected," Pettrone said. "We had been talking for a little while, but I didn't expect that call."
Two days later, Pettrone fired a 3-over-par 75 at Park Hills in Freeport that tied him for seventh at the sectional and earned him his second consecutive state berth.
Pettrone, who tied for 17th at last year's state tournament with a score of 75-78-153, will shoot for a higher finish in his final season.
Pettrone, along with Burlington Central's entire team, will compete at the Class 2A state tournament at Weibring Golf Club on Illinois State University's campus in Normal, beginning Friday.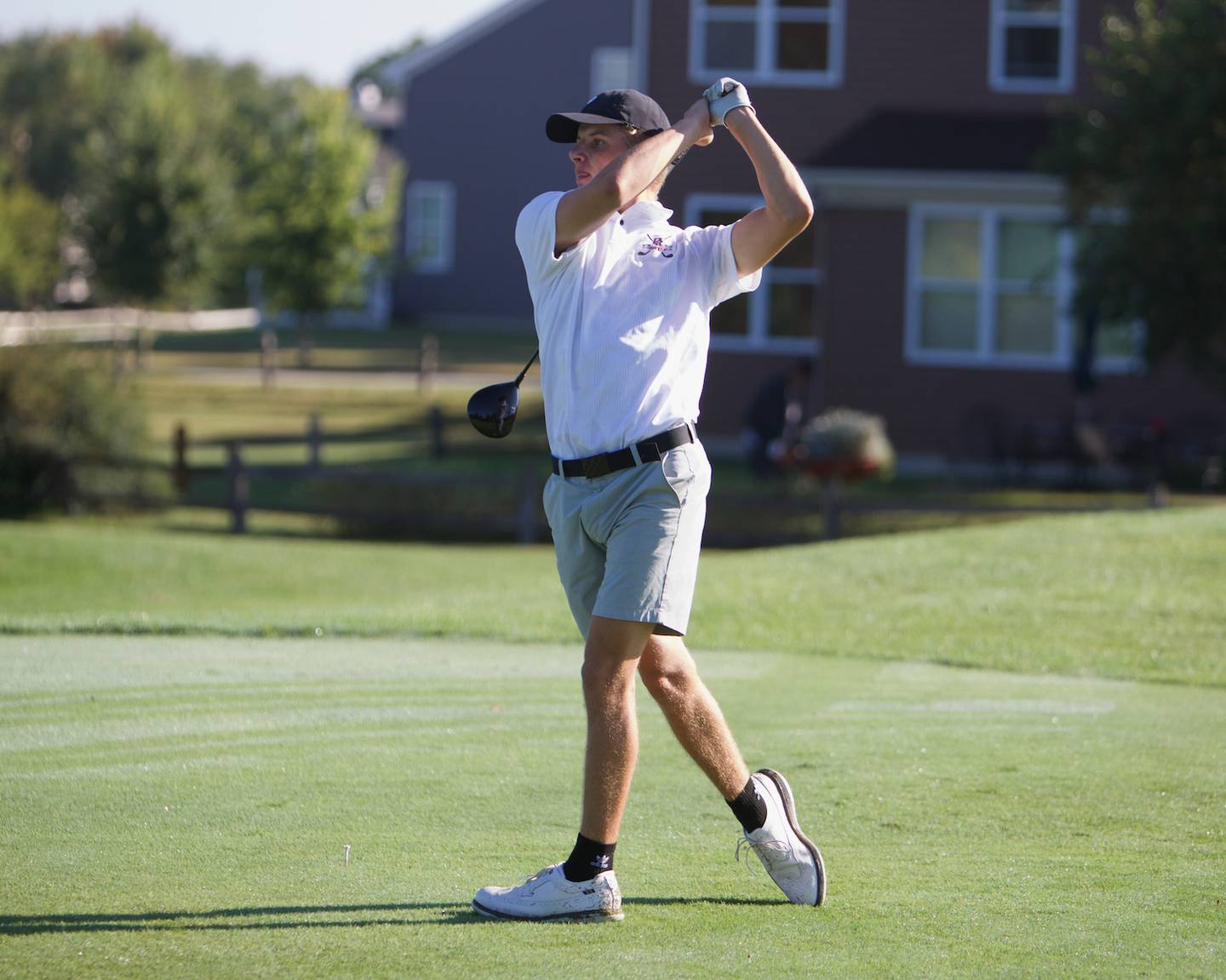 Pettrone said his goal is to finish in the top 3 and have a chance to win it all.
Last year, he sat in ninth place after Day 1 but had a bad front nine on Day 2 to derail his chances.
"I'm going to have a lot more confidence knowing the course from last year. I'm very excited to play this course again because I feel like I can do much better," said Pettrone, who won his second straight Fox Valley Conference individual championship last month.
"It's a great experience being down there. The first hole is probably the best experience you'll ever have. There's 75 to 100 people watching your tee shot, and your heart rate is just through the roof."
Pettrone would have preferred to go to state with his entire team, but the Wolves missed out on the last qualifying spot by a shot with a 323.
Burlington Central edged Ottawa for third place and the final team berth on a fifth-score tiebreaker. Central and Ottawa tied at 322, but the Rockets' fifth score was freshman Tommy Wyse's 88, which was one stroke better than the Pirates' fifth score.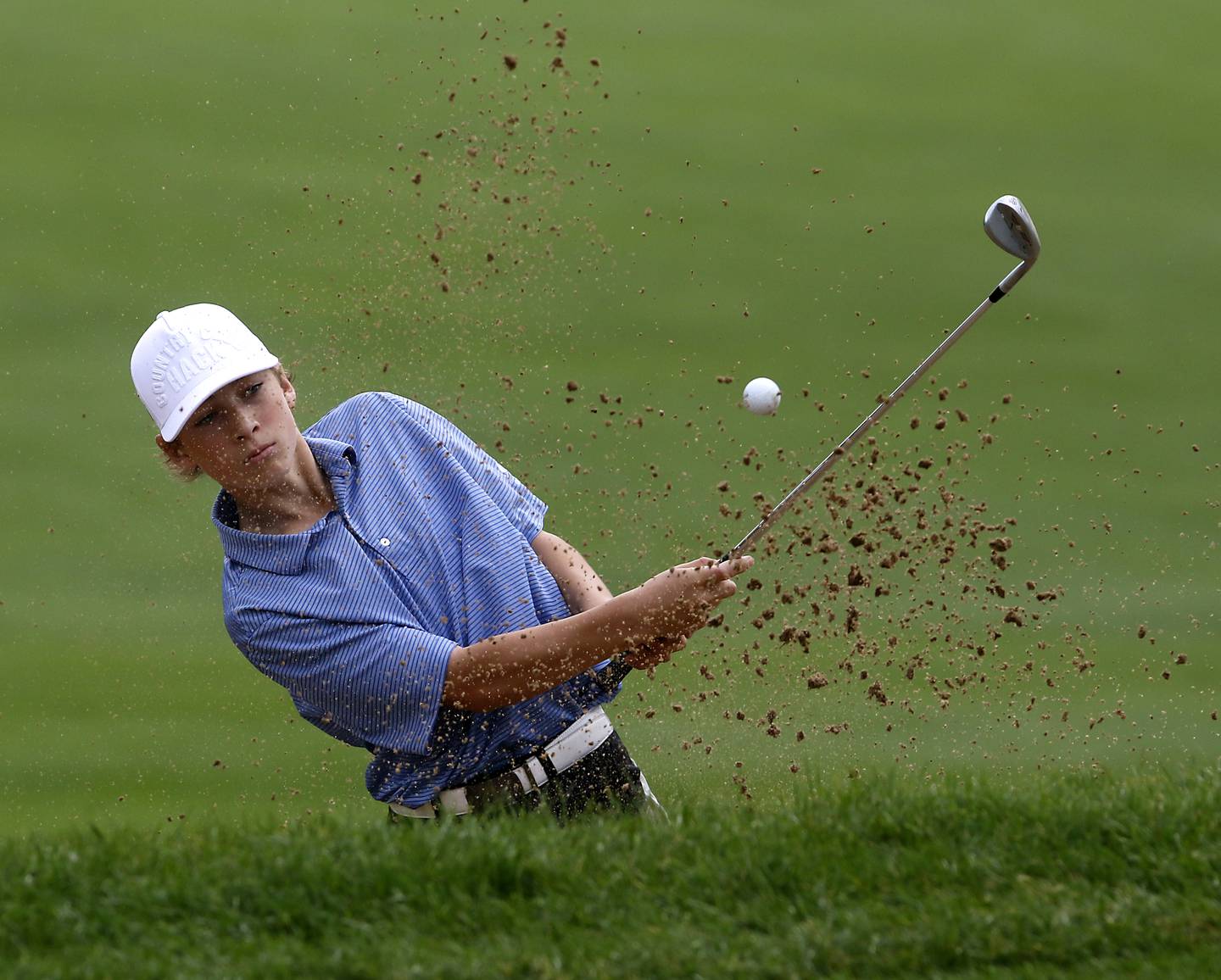 Central will be at state as a team for only the third time in school history.
At the sectional, Rockets were led by sophomore Tyler Samaan with a 2-over 74, followed by junior Matt Kowalik (79), junior Ben Chesney (83), junior Cam Sarallo (86), Wyse and junior Luke Semyck (89).
Elsewhere, Marian Central junior Peter Louise will compete at the Class 1A state tournament at Prairie Vista in Bloomington after shooting a 77 to tie for seventh place at the Bishop McNamara Sectional.
Louise, like Pettrone, will be making his second straight state appearance after qualifying for the 2A tournament last year, where he shot a 90 in the first round but did not make the Day 2 cut.
"I think it's pretty awesome to go back," Louise said. "I'm a lot less nervous than last year because I know what it's like. Last year, I was a little skittish. I've improved a lot from last year. I know the environment, so I'm really excited."
"I think my first goal is to make the cut. If I make the cut, I would say top 10 is a realistic goal. I don't really have a number in mind, but I would be satisfied going home with top 10."
In Class 3A, Hampshire junior Seth Gillie, Crystal Lake Central junior Charlie Polash, Cary-Grove junior Joey Boldt and Crystal Lake Central junior Jack Bice will all make their state debuts at the state tournament at The Den at Fox Creek in Bloomington.
There were no local qualifiers for the 3A state meet last season.
Local state qualifiers
Class 1A
at Prairie Vista in Bloomington
Individuals: Peter Louise, Marian Central, jr.
Class 2A
at Weibring in Normal
Teams: Burlington Central (Tyler Samaan, so.; Matthew Kowalik, jr.; Ben Chesney, jr.; Cam Sarallo, jr.; Tommy Wyse, fr.; Luke Semyck, jr.)
Individuals: Charlie Pettrone, Prairie Ridge, sr.
Class 3A
at The Den at Fox Creek in Bloomington
Individuals: Seth Gillie, Hampshire, jr.; Charlie Polash, jr., Crystal Lake Central; Joey Boldt, Cary-Grove, jr.; Jack Bice, Crystal Lake Central, jr.