The Los Angeles Dodgers' Bobby Miller and Pittsburgh Pirates' Quinn Priester, two of McHenry County's all-time great pitchers, are set to make major league starts on the same day for the second time in the past six days.
Priester, a 2019 Cary-Grove graduate, will face the toughest test of his young career against the Atlanta Braves at 6:05 p.m. Wednesday, while Miller, a 2017 McHenry West grad, will be on the mound for the National League West-leading Dodgers in a start against the Arizona Diamondbacks at 8:40 p.m.
Priester and Miller both drew starts Friday and earned no-decisions.
For fans of Fox Valley Conference baseball, Wednesday night will be must-see TV.
"It's remarkable," Trojans coach Ryan Passaglia said. "Those two actually faced off against each other in high school, and now they're pitching on the same day in the major leagues. The chances of that happening aren't really great, ya know? It's pretty remarkable."
[ Cary-Grove grad Quinn Priester loving life in the bigs ]
Priester became the highest-drafted player in McHenry County history when he was selected 18th overall by Pittsburgh in 2019 out of high school. Miller was taken 29th by Los Angeles in 2020 after playing three years in college at Louisville.
Miller and Priester faced each other once in high school on April 10, 2017, with Miller's Warriors getting a 4-2 victory. Six years later, the first-round draft picks are living out their childhood dreams as big league starters.
Both were named Northwest Herald Baseball Player of the Year as seniors.
"I think it's awesome," Warriors coach Brian Rockweiler said. "Coming from the Fox Valley Conference and this area, I think it proves how good our conference is year in and year out. For younger kids to see these two guys pitching, especially on the same night, I think it's going to bring excitement to this area even more."
Miller, who won his debut against Atlanta on May 23, brings a 6-2 record into his 13th career start.
"For younger kids to see these two guys pitching, especially on the same night, I think it's going to bring excitement to this area even more."

—  Brian Rockweiler, McHenry baseball coach
In his first 12 starts, Miller owns a 4.26 ERA, 1.23 WHIP, 62 strikeouts and 17 walks in 63 1/3 innings. Miller allowed two combined runs in his first four starts but gave up seven and six runs, respectively, to the San Francisco Giants and Houston Astros in his next two.
Miller hasn't allowed more than four runs in any of his past six starts. His most recent game against the San Diego Padres was the shortest of his career, when he tossed 3 2/3 innings but allowed only one earned run.
Miller has been one of Los Angeles' best pitchers since his call-up as the Dodgers march toward the playoffs.
Rockweiler isn't surprised.
"He's always been that kind of way," Rockweiler said. "Even in high school, he always wanted the ball in the big moments. He's super competitive, but he was never one who got too high or too low with his emotions. He just keeps getting a little bit better each start. It's really exciting to see."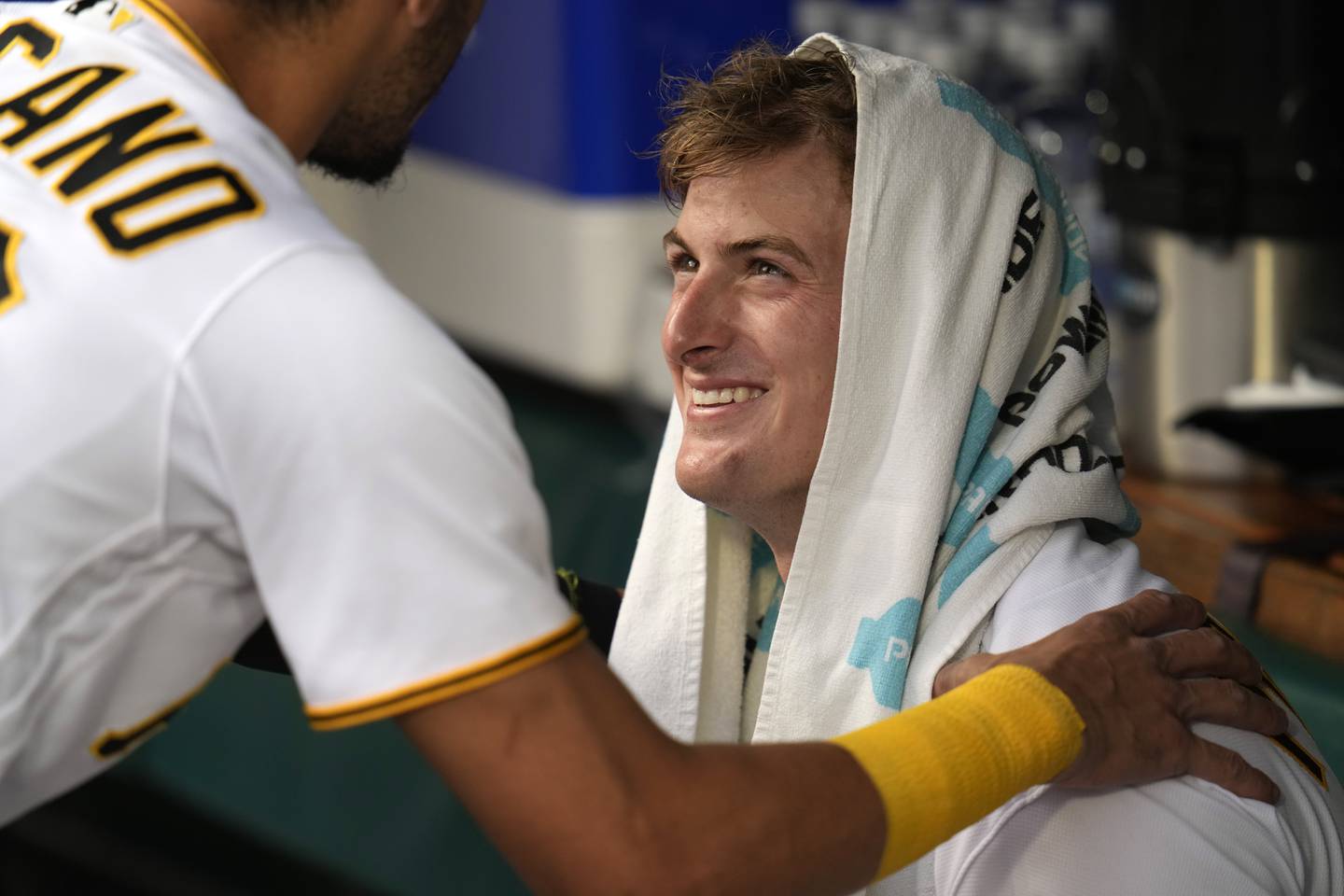 Priester, through four starts, is 2-1 with an 8.69 ERA, 1.78 WHIP, 16 strikeouts and 14 walks in 19 2/3 innings.
Priester most recently recorded a no-decision against the Milwaukee Brewers in front of family and friends at American Family Field, allowing three runs in four innings. It was the first time that Priester did not go at least five innings.
After losing his major league debut to the Cleveland Guardians on July 17, Priester earned back-to-back wins against the Padres and Philadelphia Phillies. Against Philadelphia, he collected a career-high seven strikeouts.
Passaglia was in Milwaukee on Friday to see Priester, who, despite the high ERA, has shown plenty of promise and even moments of dominance, like when he began his big league career with three perfect innings against Cleveland.
"It's a steep learning curve when you get to the major leagues," Passaglia said. "He's had some good innings, and he's had some rough ones. I know he's processing what's going on, and he's trying to make adjustments to make each start better than the last. I know he's going to have lots of success."