It's not often people choose to visit a pizza place for breakfast, but Buddyz in McHenry offers a strong selection on its breakfast menu, making it a place worth visiting at all hours of the day.
Located right on Boone Creek at 1138 N. Green St., just south of Route 120, Buddyz offers a picturesque dining location. With a sizable outdoor patio, it is a scenic, quiet place to enjoy a meal.
The restaurant's interior is spacious, and resembles a typical sports bar, with high-top tables, TVs on the walls, and sports memorabilia as decoration.
Buddyz serves breakfast each day until 2 p.m., according to the menu, and offers a wide variety of breakfast options. They include omelets, pancakes and French toast. If you aren't in the mood for breakfast food, you can order salads and sandwiches during breakfast hours, as well.
[ 2 McHenry County parents file lawsuit over school mask mandate ]
For those looking to expand their meal, sides like eggs, bacon and sausage can be added for between $2 and $4.
The first item we ordered was the corned hash Benedict for $11. It came with hash browns, so there was no need to order a side.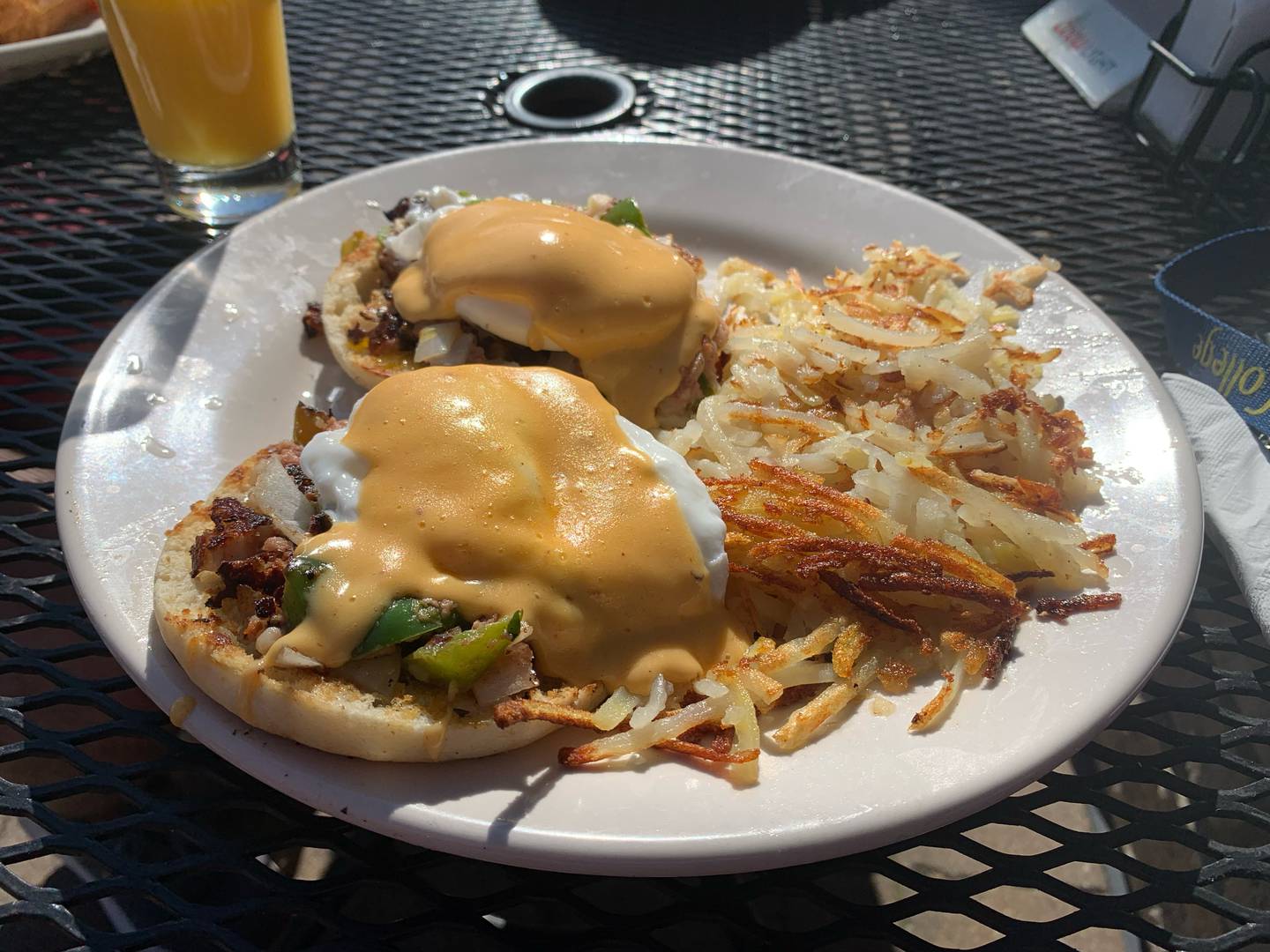 This particular Benedict had plenty of ingredients. It included two eggs atop an English muffin. Mixed in were onions and peppers, topped with a chipotle Hollandaise sauce. The well-flavored meal was just the right portion to leave room to enjoy the hash browns.
The second item we ordered was strawberry-glazed pancakes for $8.50. It was one of the most visually appealing meals I have ever ordered.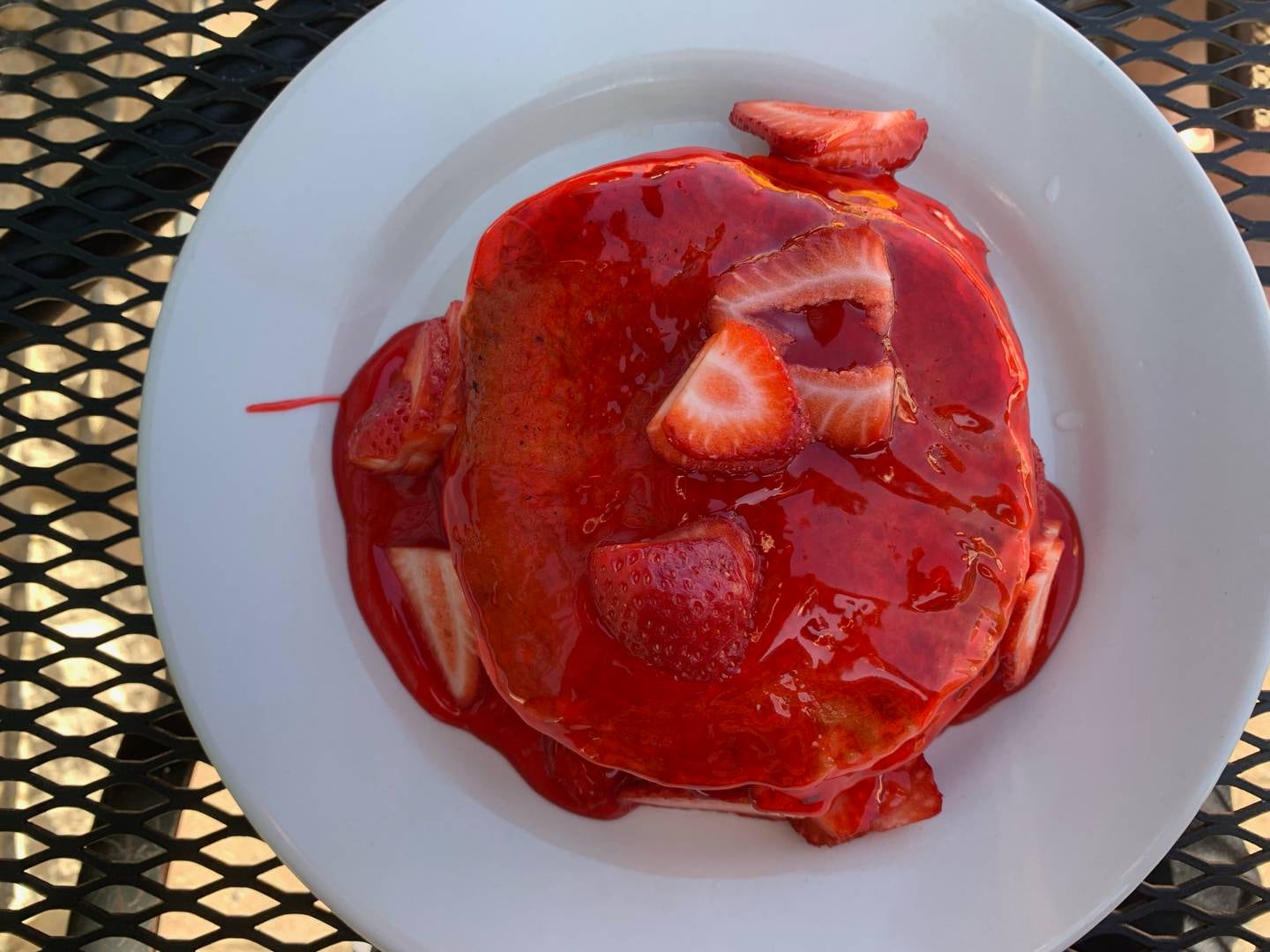 Five stacked pancakes were topped with bright-red, strawberry syrup and sliced strawberries, adding a sweet flavor to the fluffy pancakes. The filling meal left me full until the middle of the afternoon.
The third item we ordered was the most unique sounding dish on the menu, the cheesecake French toast for $10.
The six pieces of toasted bread also came topped with strawberries, but the surprise was between the bread slices. A velvety layer of cream cheese inside gave the French toast its cheesecake flavor.
The menu was filled with plenty of other good items worth return visits to try. All the omelets are made with four eggs, and have several different ingredient options. The build-your-own omelet for $10 looks to be a great pick for those who want to put all their favorite ingredients inside.
The skillets also have a build-your-own option for $12. For those looking to start their day with some zesty flavor, the chorizo skillet for $11 appears to provide plenty of spice.
And for those who might have a hard time choosing what they want from the diverse menu, the breakfast plate for $14 includes many of the sides, including eggs, sausages, bacon strips and hash browns.
The restaurant is billed as "a Chicago pizzeria," but one item not on Buddyz's menu for breakfast is a pizza option. However, the menu says they will be introducing a build-your-own breakfast pizza soon, giving us a tempting reason to come back.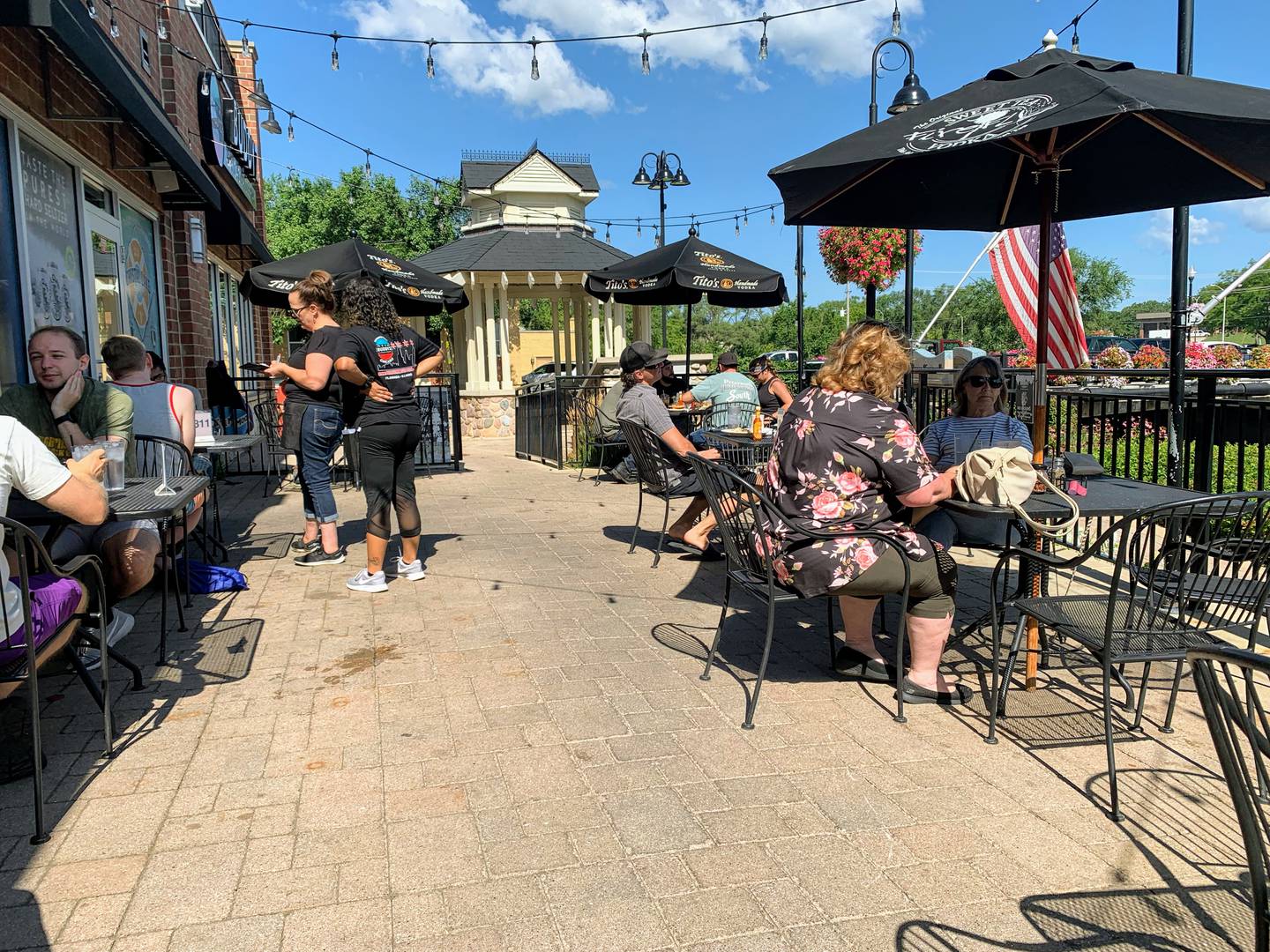 If you're looking for an appealing place with delicious food and a nice outdoor setting to start the day, Buddyz in McHenry is a great option, and will leave you ready to finish your day with some pizza back at Buddyz for dinner.
• The Mystery Diner is an employee at the Northwest Herald. The diner's identity is not revealed to the restaurant staff before or during the meal. If the Mystery Diner cannot recommend the establishment, we will not publish a story.
IF YOU GO
WHAT: Buddyz
WHERE: 1138 N. Green St., McHenry
PHONE: 815-363-1010
INFORMATION: www.buddyzwindycitypizza.com/location/buddyz-mchenry-il