Tucked along what looks like a residential road in Port Barrington is the No Wake Bar & Grill.
It resembles a marina as you drive up – and it is. But the west half of the building at 99 Kazimour Drive also holds a restaurant with the tag line "northern latitude with a tropical attitude." It serves up waterfront fare along with traditional bar offerings and a great view.
No Wake Bar & Grill has an indoor space, of course, but also a screened-in patio, and right along the dock, a tent set up with tables. The tent, according to our server, was a pandemic-era add-on, but proved popular and remained even as indoor dining returned.
I certainly hope they keep it. For a family with a young child, the comings and goings of the boats was great entertainment.
The restaurant boasts an extensive menu with plenty of seafood options, along with a robust kids menu.
For an appetizer, we indulged by ordering cheese curds ($10), which were great. My fellow diner noted they were so good, he ate too many of them and didn't finish his entree as he normally does. I was particularly a fan of the dipping sauce.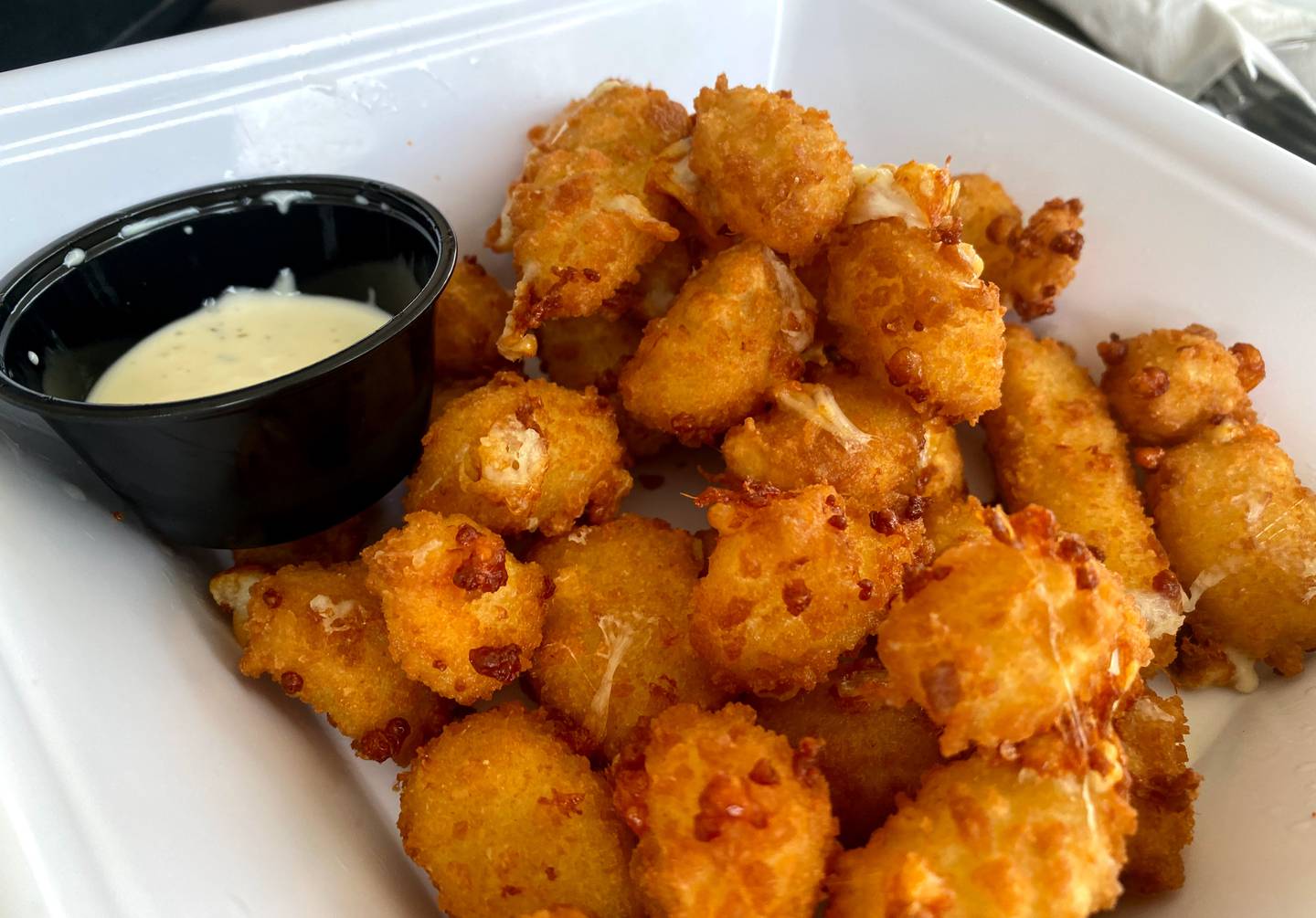 No Wake Bar & Grill had a lot of appetizer options, many of the traditional bar choices but also a few surprises like clam strips ($10) and alligator tail ($16), a Georgia farm-raised gator lightly battered and served with a side of honey mustard.
I was tempted to try one of these items, but already had decided to go the fish route for dinner.
Among the more traditional choices were wings, which can be ordered bone-in (six wings for $8, 12 for $14 and 18 for $20) or boneless (six for $9, 12 for $15 and 18 for $20), with a variety of sauces or styles, including salt and vinegar, barbecue, teriyaki, Buffalo, a Buffalo Parmesan cheese mix, Thai chili and garlic Parmesan.
We also ordered our smallest diner the chicken quesadilla off the appetizer menu (plain cheese $10, with chicken for $14, and with steak for $15).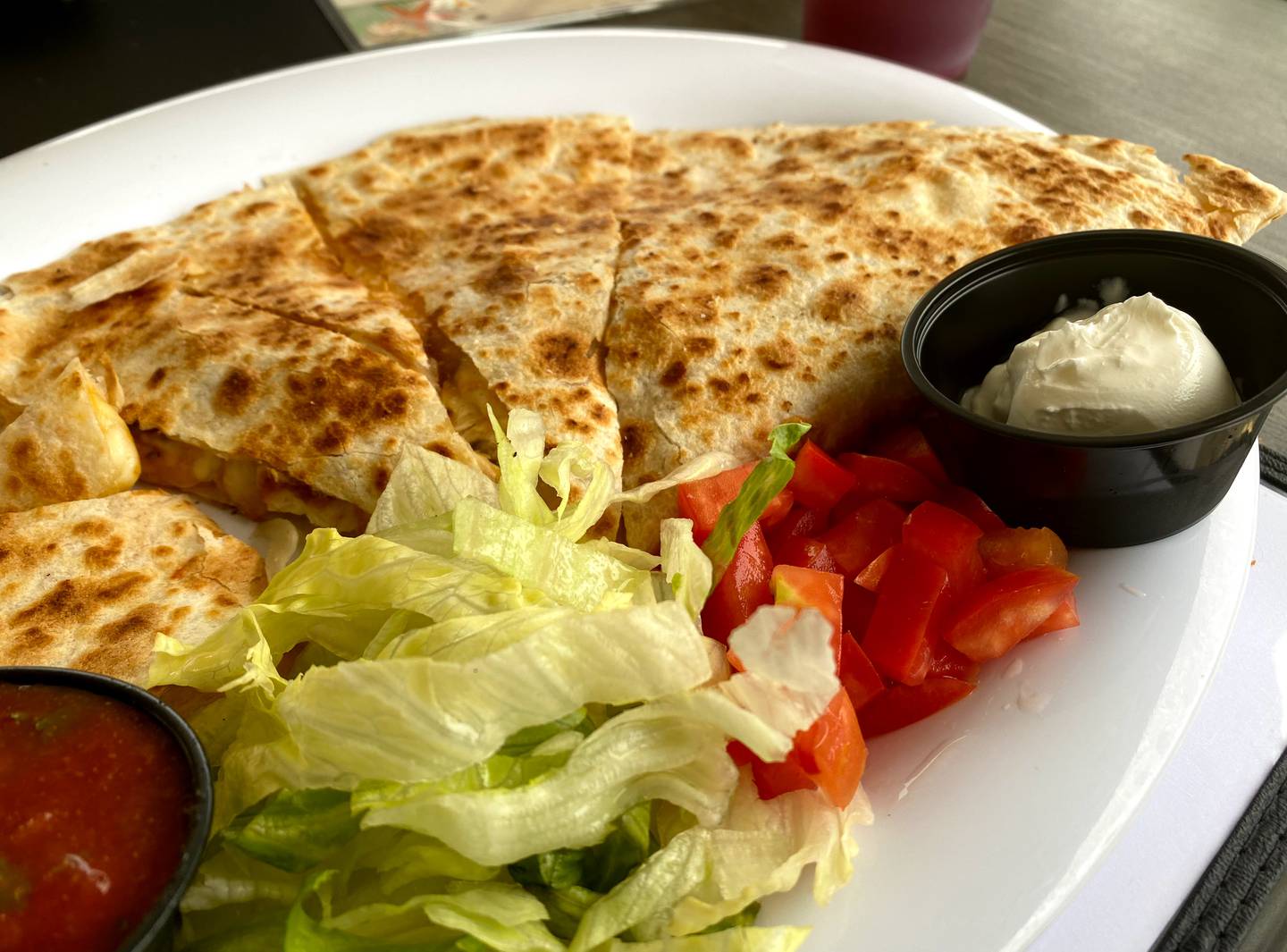 They had plenty of options, though, on the kids menu – which arrived with crayons, mazes and puzzles in the tradition of any good family-friendly joint. Among the selections were pizza puff, chicken tenders, and mac and cheese, which came with a choice of fries or a Dole fruit cup.
For my entree, I ordered the all-you-can-eat fish fry, which you can get fried, baked or half-and-half with a choice of fries, potato chips or tots, and another pick of coleslaw or applesauce. It also comes with a cornbread muffin.
I went half-and-half, and was really impressed with both options, though the baked was, I think, my favorite of the two.
My fellow diner picked the mahi-mahi wrap ($15), which offers a choice of fried, blackened or grilled mahi-mahi, roasted peppers, garlic Parmesan dressing, pickles, lettuce, tomato and Monterey Jack cheese.
He picked grilled, and said it was well prepared, and not dry, which easily can happen with fish. He also enjoyed the complementary flavors of the filling.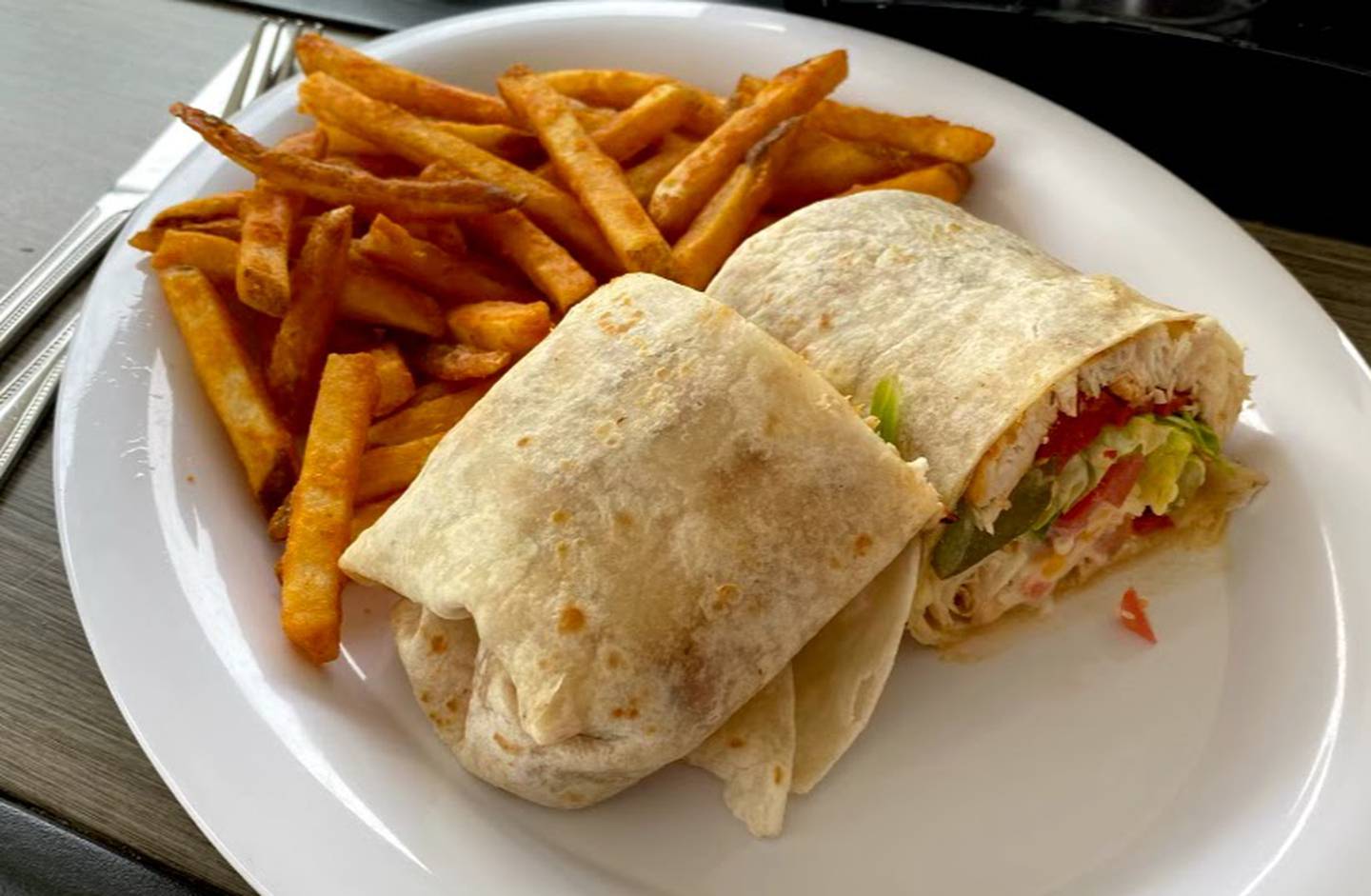 Other wraps on the menu – all served with a side of fries – include a steak wrap ($15), which comes with sliced steak with red peppers, onion, lettuce, Monterey Jack cheese and chipotle ranch; a chicken Caesar wrap ($11) with grilled chicken, lettuce, shredded Parmesan cheese and Caesar dressing; and a turkey BLT wrap ($14) with turkey, bacon, pepper Jack cheese, lettuce, tomato and mayonnaise.
No Wake Bar & Grill offers an array of sandwiches and burgers, also served with fries.
Some tempting and interesting choices include the Caribbean chicken sandwich ($12), which comes with grilled pineapple and is topped with teriyaki on a brioche bun; the clam boat ($12), which consists of breaded clam strips on a sub roll served with a side of Cajun tartar; and a pizza burger ($12), topped with marinara and mozzarella cheese.
A number of entrees that come with soup or salad are also available: the mahi-mahi filet ($20), served grilled or blackened and topped with Coco Lopez sauce and pineapple, seasonal veggies and Caribbean rice; a flat iron steak ($17), topped with onion rings and served with au jus, seasonal veggies and a choice of potato; a 14-ounce rib-eye steak ($24), aged for 21 days and served with au jus, seasonal veggies and choice of potato.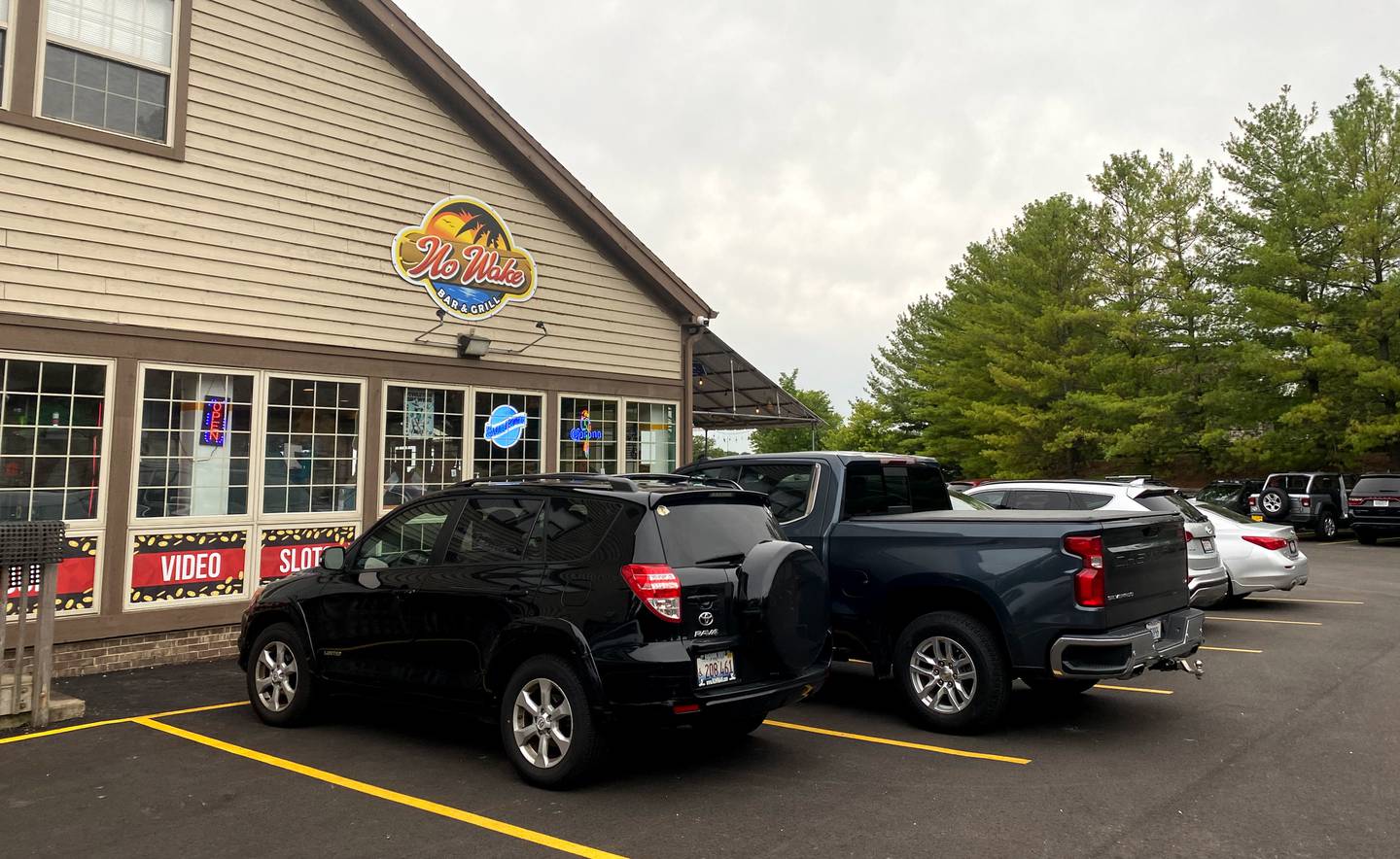 The waterfront location may be what drew us to the No Wake Bar & Grill, but with loads of options and room to customize, it offers plenty more to keep us coming back.
• The Mystery Diner is an employee at the Northwest Herald. The diner's identity is not revealed to the restaurant staff before or during the meal. If the Mystery Diner cannot recommend the establishment, we will not publish a story.
IF YOU GO
WHAT: No Wake Bar & Grill
WHERE: 99 Kazimour Drive, Port Barrington
PHONE: 847-382-8866
INFORMATION: nowakebarandgrill.com