My theater professors would be so very proud of me. While viewing the Original Theatre's streaming production of "VIRAL," what immediately popped into my memory was the Horror Paradigm, which states there are always three acts: in the first, a threat is encountered or made; in the second, the character struggles with the threat; and in the third comes the escape from said threat. Believe me, "VIRAL" has all three acts fully covered.
The 35-minute production, written by Tristan Shepherd, Benjamin Noble and Bettina Fleischer, was filmed entirely on location in southeast London. Noteworthy is that it was filmed entirely on iPhones, but you won't notice that achievement. And shades of "The X-Files," the theme is an intriguing "The truth is contagious."
"VIRAL" is intense, chilling, gripping and, at times, terrifying. Online activist J1NX (powerfully portrayed by facially expressive Saffron Coomber) is trying to uncover information contained by the government ("uncover the coverup"). The city is in total lockdown, and the public is forbidden to leave their homes. J1NX via social media is sending the message: "The real virus is the lies they are spreading"; in the interim, she also is trying to care for her mother (Sutara Gayle), who lives in another part of town and appears to have a breathing problem and the overtures of dementia.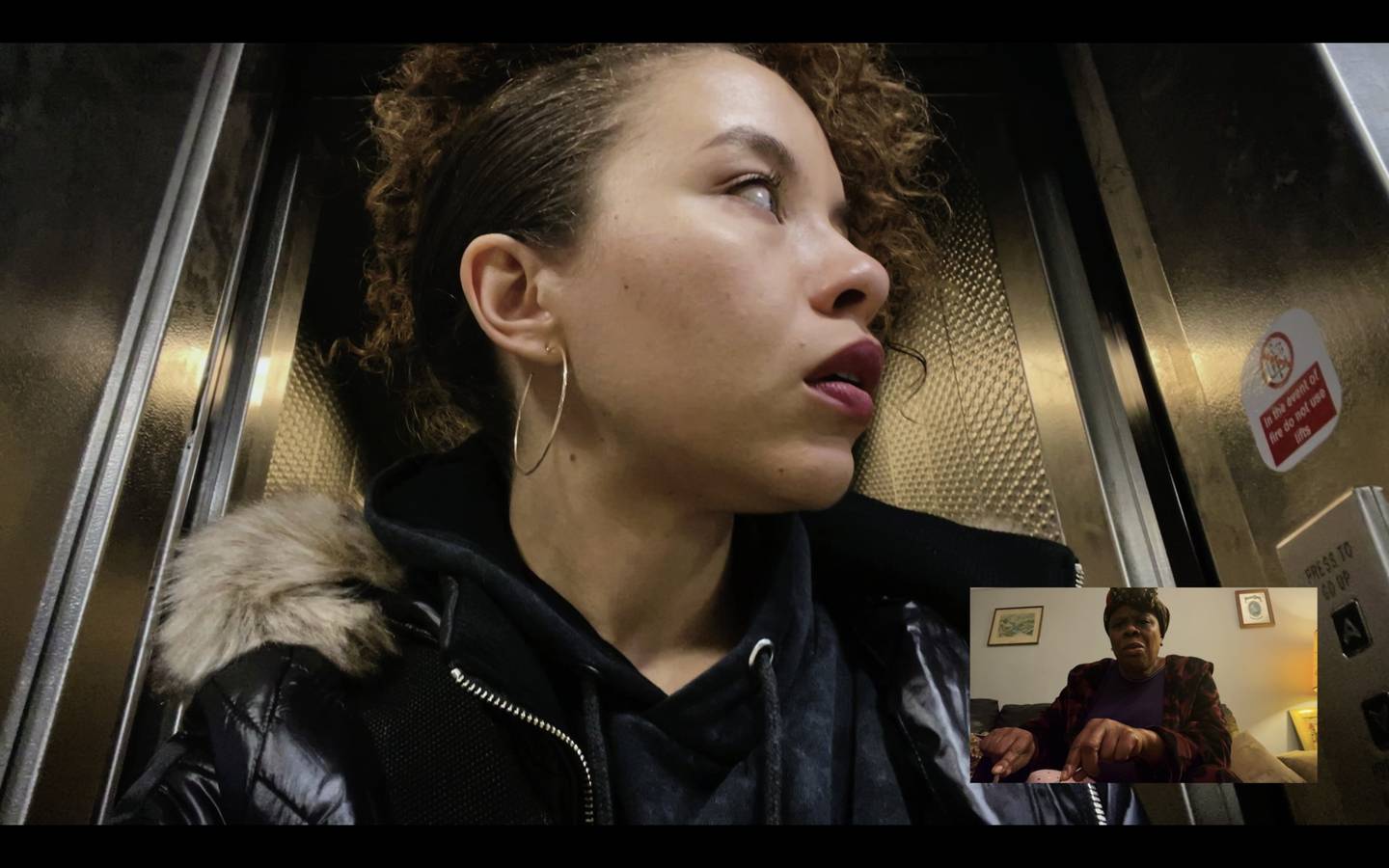 J1NX also has to deal with incredibly slow-to-download YouTube, a night-gowned child who appears at her door, and a masked man (Tim Treloar) who menaces her at her mother's complex. The fear that is invoked and provoked is tangible, and also adds to the suspenseful atmosphere of the production.
And yet there is a tender scene between mother and daughter; when J1NX was frightened as a child, her mother would sing "My Bonnie Lies Over the Ocean" to her. Now J1NX is singing it to her mother. Her patience with her mom is also a heart-tugger.
Throughout my viewing, I had a sense of unease, dread and foreboding. I should have known how it would end, but with the conclusion, I still got sucker-punched in surprise shades of Hitchcock and Stephen King.
The production contains physical violence and adult language; it is designated for ages 15 and older.
Perhaps "VIRAL" hits too close to home right now; these are turbulent times. Original Theatre certainly lives up to its name. In the past, I've enjoyed their productions of "The Habit of Art" and "The Croft," so I went willingly into viewing "VIRAL."
Artistic Director Alastair Whatley strives to maintain the audience's ability to "access superb pieces of theater in the comfort of their homes" and "to provide some small respite in these trying times."
Although a superb production, "VIRAL" won't provide much respite, but will provide a magnificent illustration of those three acts of a good horror story.
• For the record, Regina Belt-Daniels' three acts of horror involved grades on tests, first dates, and credit card bills. She has been involved with the theater since the first grade in many capacities, ranging from actor to stage manager to director. She currently serves on several theater boards, and applauds the safe return of live performances and audiences.
IF YOU GO
WHAT: "VIRAL" by Original Theatre
COST: Free, with requested donations
INFORMATION: Originaltheatreonline.com