JOHNSBURG – McHenry's Maki Mohr completed the three-point play on one end to give the Warriors a two-point lead with 16 seconds remaining, but it was far from over.
McHenry knew Johnsburg would get the ball to Zach Toussaint, who scored 28 of his 43 points in the second half, for one last shot to tie the score.
Mohr and other McHenry defenders pressured Toussaint just enough and Shane Varvil, sagging back in the lane, got just enough of a run at him to tip the ball away. Varvil ran to the other end, was fouled and made both free throws to end a thrilling 101-97 victory in the McHenry vs. Johnsburg alumni basketball game Saturday night.
The game culminated a Jackson Strong day of hoops to help the family of Jackson Werderitch, a 10-year-old boy who was struck by a car while riding his bike home from school last month.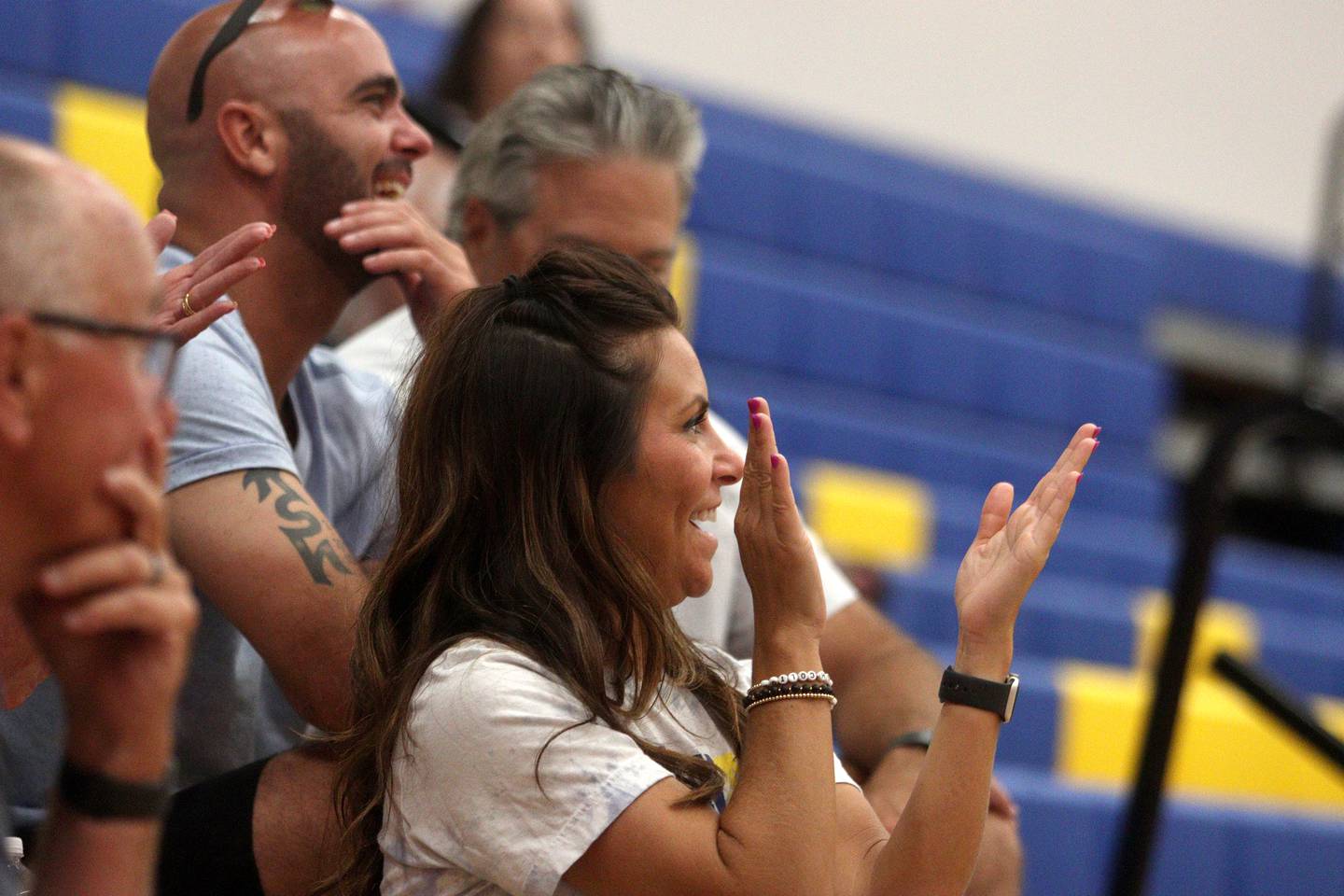 Jackson Werderitch made the ceremonial toss-up for the jump ball of the varsity game, which preceded the alumni game. There were more than 300 fans in attendance for the alumni game, which featured several of both schools' best players over the past 15 years.
More than $1,500 was raised for Matt and Amber Werderitch, of Johnsburg, from the event.
The basketball wound up being strong in quality and highly competitive. Toussaint, a fifth-year senior at NCAA Division II West Texas A&M, lit it up for the Skyhawks, hitting seven 3-pointers.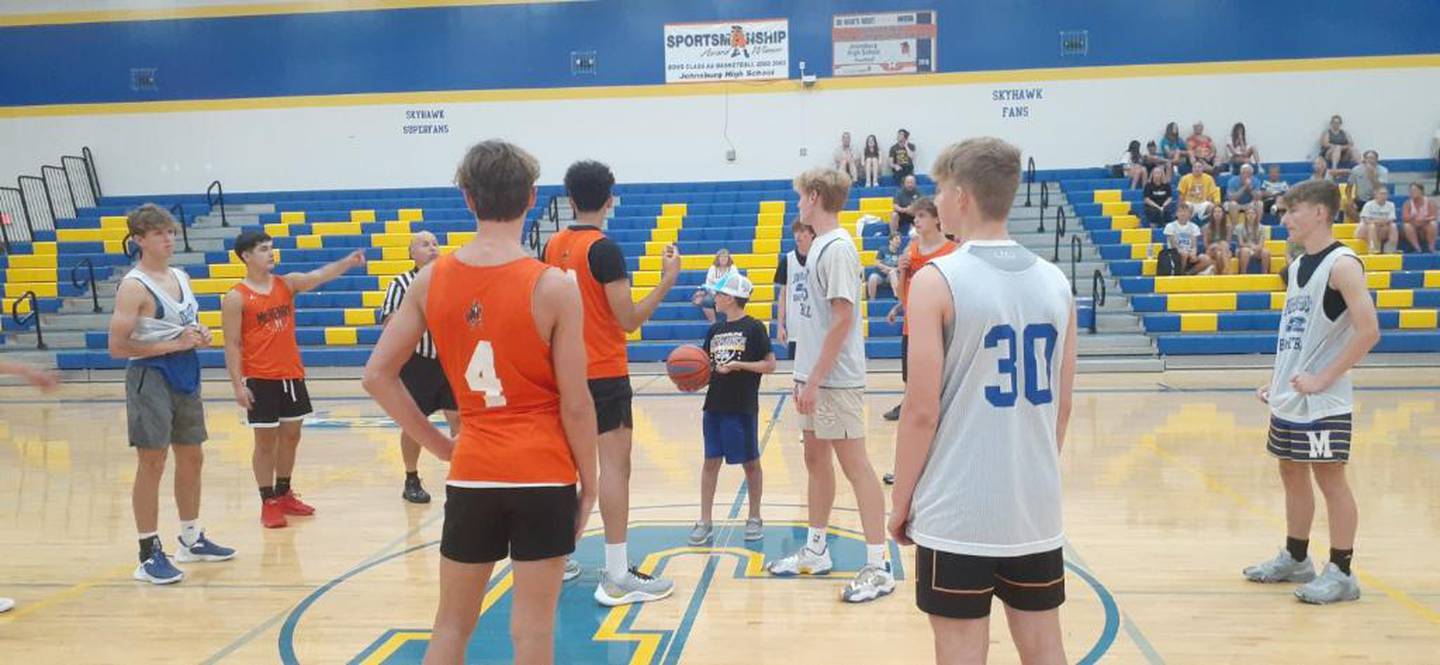 Toussaint (2019) put Johnsburg ahead 97-96 with 25 seconds to go with two free throws. Mohr drove into the lane, spun and tossed in a 6-footer and was fouled on the other end. He completed the three-point play for a 99-97 lead.
"Maki put a press on Toussaint and Toussaint split the double team right here," Varvil said. "Maki got good pressure and he lost control of the ball a little bit and I ran it out, and that was that."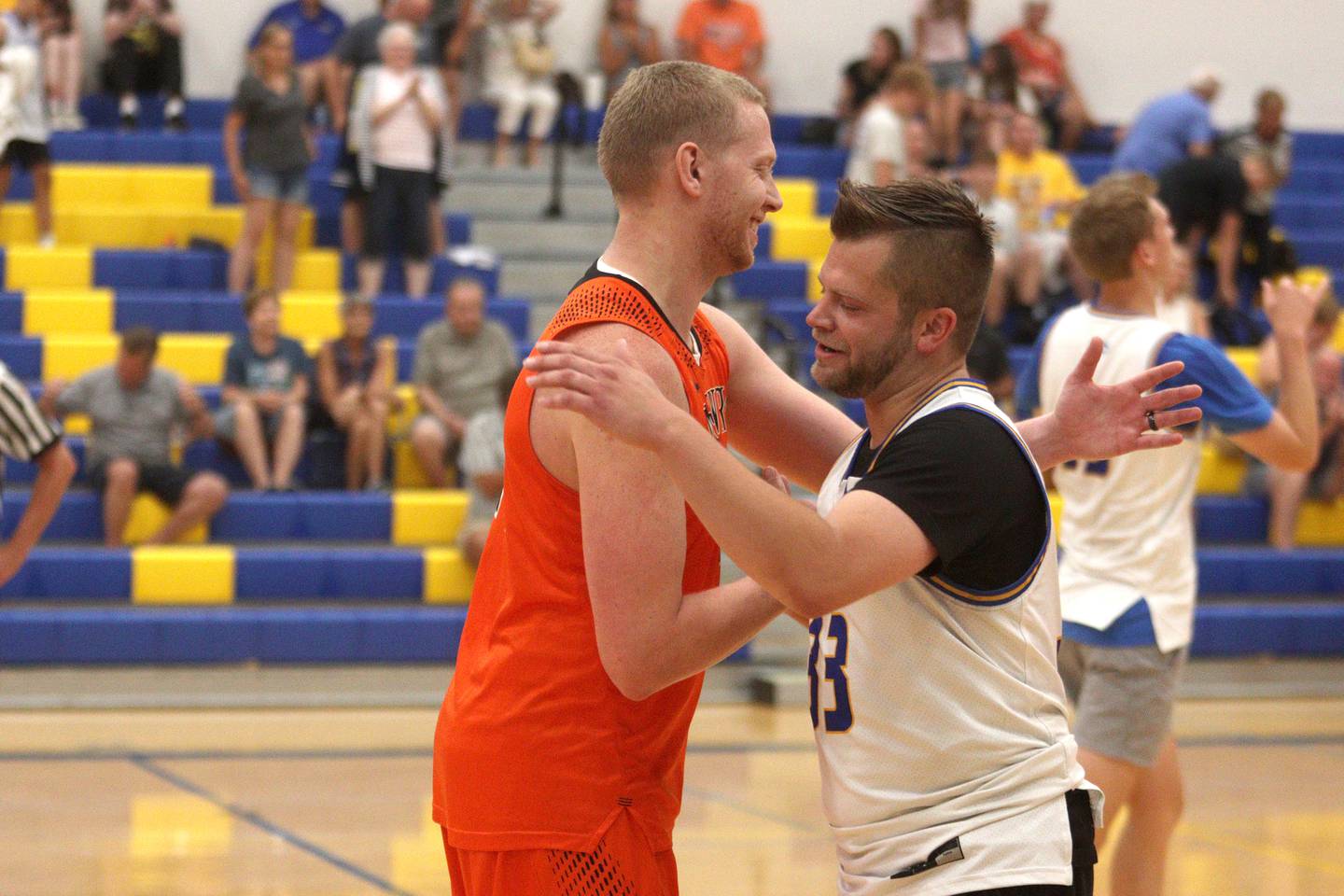 Varvil (2013) and Matt Gallimore (2021) carried the Warriors through most of the second half. Varvil his four 3s in the first three minutes of the second half and added another later. Gallimore hit four 3s later in the half.
Varvil coaches an eighth grade team in McHenry's feeder program and actually coached Gallimore a few years ago. Varvil said most of the basketball he plays is with his team.
"I don't play as much as I should. I play once a week on Sundays with the guys [in the Dundee Park District League]," Varvil said. "I'm playing with [my team] more than those guys."
Varvil hit some deep 3s during his sizzling-hot shooting stretch, making all four without a miss, and led McHenry with 19 points.
"It makes you feel like you're back in high school," he said. "That's the first time we've played in front of a crowd in 10 years for most of us. My parents were here. My wife [Amanda] was here."
Brian Madson scored 17, Gallimore had 16 and Mohr added 14 for the Warriors. Mason Sobiesk scored 12 for Johnsburg, with three 3s.
The Werderitches were there with their 8-year-old twins [Bryce and Colton] for the alumni game. Jackson, who had fractures of his skull, pelvis and a kneecap, had gone home after the varsity game, but is progressing well.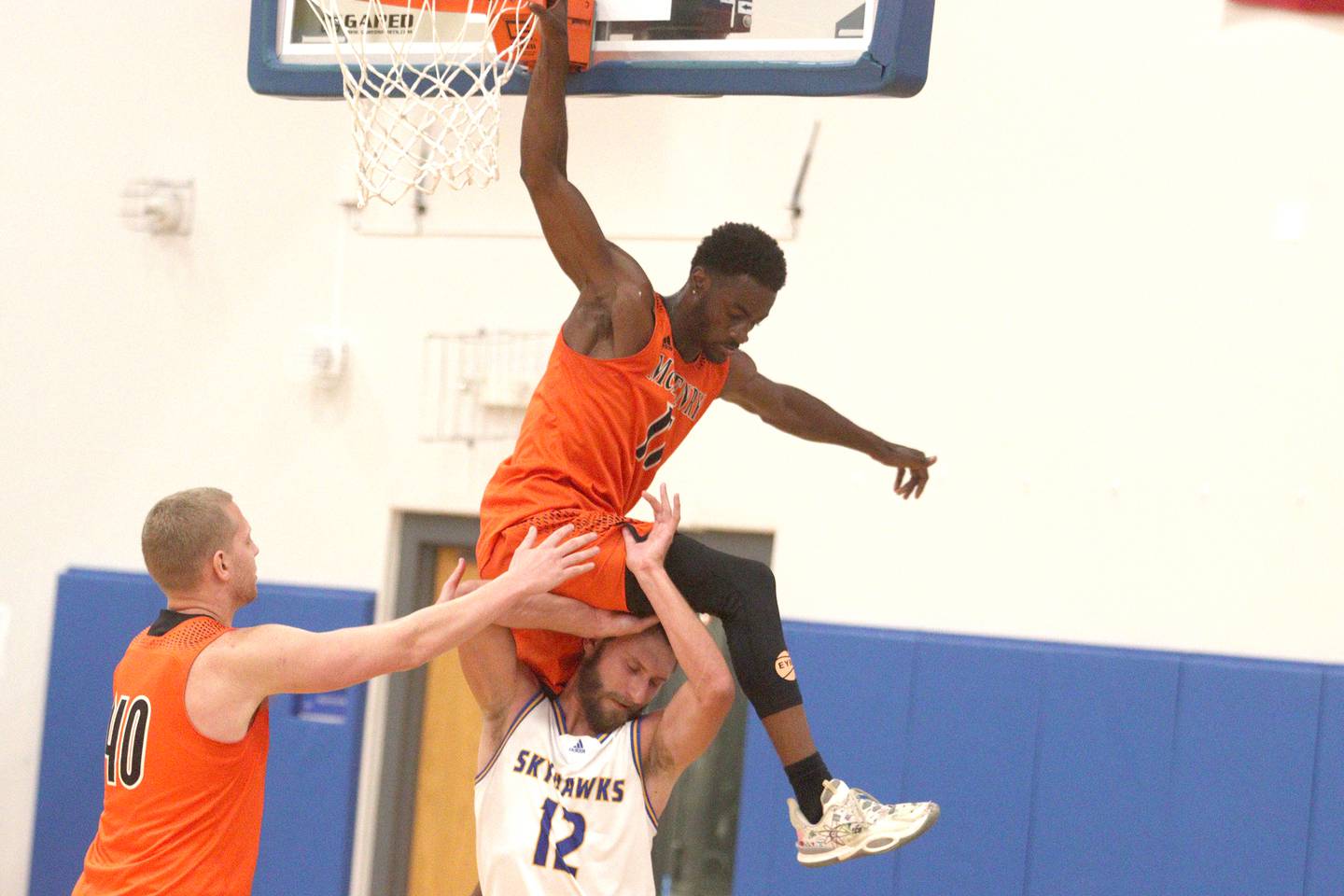 Matt Werderitch said Jackson has made all of his goals of getting out of a walker, walking and now is even running. He was graduated from Shirley Ryan Ability Lab on Friday and will now rehabilitate at Rush Medical Center.
"It was the worst phone call of our lives," Amber Werdertich said. "In a month's time he has come really far. Physically he is doing well."
Jackson Werderitch loves playing baseball, basketball and football. Amber said football is his favorite, and that has not been ruled out yet for the fall. He will see a doctor in August to see if his fractures have healed.
Matt Werderitch said his family has been overwhelmed with the community support.
"Everything is healing as it is supposed to. He's doing fantastic," Matt Werderitch said. "The support from the community that we've received through everything is unimaginable. We could never expect anybody to do all this. We're so appreciative of everybody that's done everything. Not just this event, everything they've done.
Words can't explain how grateful we are. All the prayers and all the events, everything they've done. They had a prayer vigil. He was watching a video. All the kids touched a cross and they gave it to him. Jackson would not put that cross down. He was in the most pain, he would not put it down. This community is unbelievable."