Charlie Farley remembers the last time he and his wife, Linda, lived in an apartment together.
It was 1968 and the couple had recently eloped. Linda was 21 and Charlie was four years older, he said this week while sitting in one of the community rooms in their new McHenry home.
Now, Charlies is 79, and Linda is 75.
In their 50-plus years together and while raising two sons, the couple moved 11 times. Their 11th move was April 15, 2021, when they moved from South Carolina to Johnsburg, closer to one of their sons and his family.
Plans are to make their two-bedroom apartment at Cedarhurst of McHenry, an 82-unit assisted living facility opening Monday, their final move.
"We go through different seasons in our life. We are to the point where certain things, you just can't do anymore, physically and otherwise," Charlie said.
He has a heart condition and Linda has some short-term memory problems. "Her long-term memory is great – she won't forget anything," he said.
By moving into assisted living, their increasing health problems will be taken care of on-site.
"As our health needs change, we don't have to move to this wing or this wing," he said. "The health care comes to the apartment as needed."
"And the food is wonderful," Charlie said.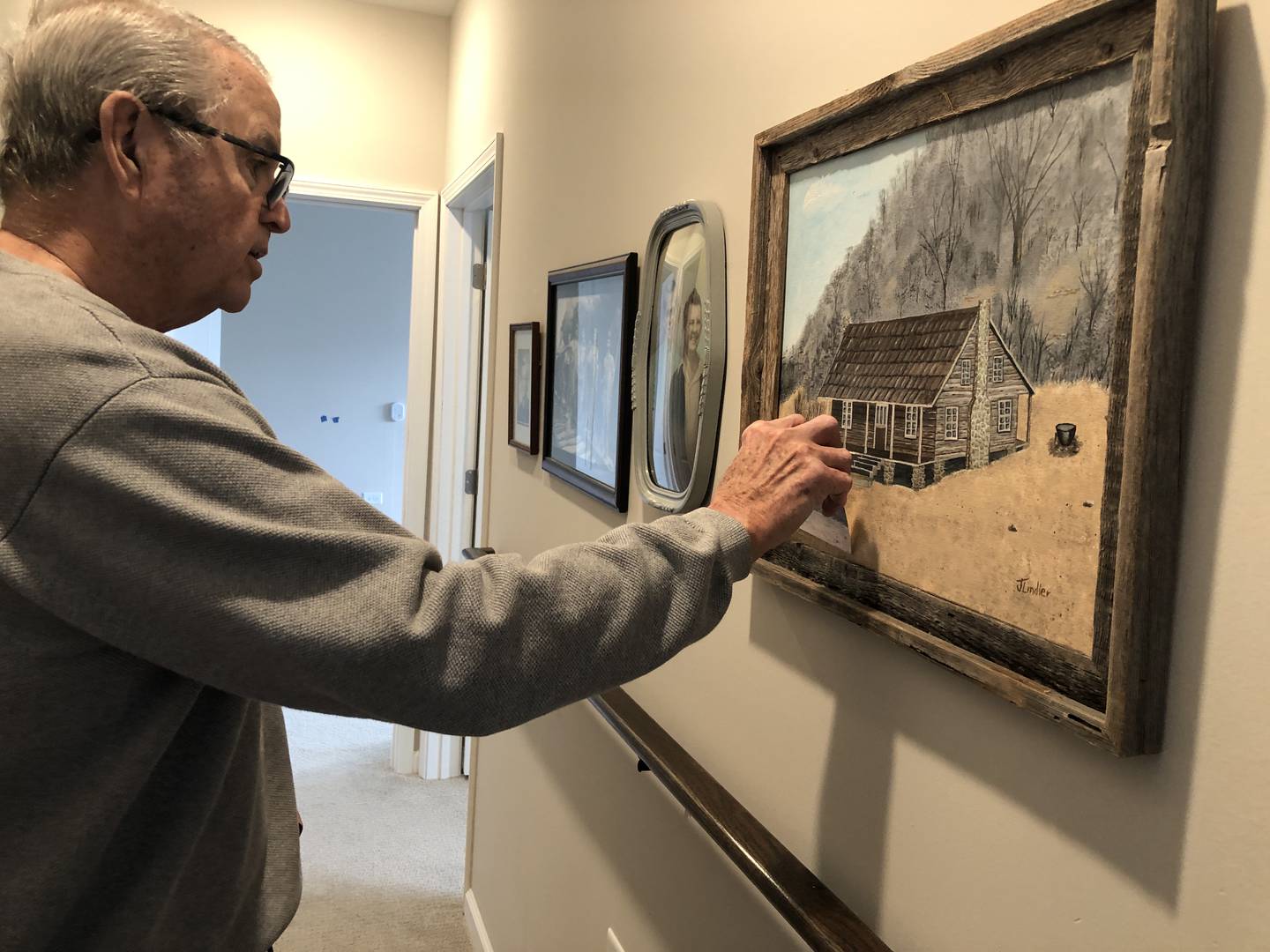 That is one thing that they are looking forward to, Charlie said. While their apartment has a microwave and a refrigerator, they will no longer have to fix their own meals.
"Not having to fix meals ... seriously. The amount of time you consume making food, even though we can order online. You still have to go shopping, prepare, clean the dishes. We are looking forward to Chef Ryan taking care of all of that," he said.
Still, the couple is totally independent.
"We have our own car here, we can come and go as we please," he said.
They got a two-bedroom unit – one of only two in the building – so that Charlie can still have an office set up with his desk, computer and printer. He worked in automobile manufacturing management for much of his professional career, including Toyota and General Motors, before retiring in 2005.
Linda was a stay-at-home mom.
Charlie said he's researched assisted living facilities over the years. He remembers the facility Linda's parents lived in as they aged.
"That is different from this facility," he said.
At their South Carolina church, he often helped the widowed members find rest homes and nursing care after their spouses died, too. "We got a good compliment of what facilities like this are about," he said.
They can have friends over, or meet their neighbors in the cafe, the movie theater or the activity rooms. They can get just about everything they need on site.
"This is our new family. We will build a new life here if they can put up with us," he laughed.
The connotations around end of life care has changed in that time, said Sue Schaefer, executive director at Cedarhurst of McHenry. She's worked with older adults for 30 years, from therapeutic recreation to adult day care and assisted living.
"We want to keep them engaged, feeling valued. They have so much to offer still," Schaefer said.
If Linda's memory issues become too much and she needs memory care, she will be moved to a secure wing in the same building. "They will still be under the same roof. He will still be able to take her out," Schaefer said.
Charlies turns 80 on Tuesday, Feb. 28. They are planning a small celebration with friends and family in the building's private dining room the following weekend.
"It is just like being at home," Charlie said.