DeKALB – DeKalb mayor and Democrat Cohen Barnes announced Friday he'll seek office in 2024 as the next state representative for the 76th House District, currently held by Democrat Lance Yednock who won't seek reelection.
If Barnes wins a spot in the General Assembly in Springfield, he said he intends to continue serving his mayoral term to the end, and continue in both elected offices at the same time. He was first elected in 2021 for a four-year term, which will end in 2025.
In a campaign announcement, Barnes said he wants to continue a lifetime of public service to the greater DeKalb community and the state of Illinois. He'll run as a Democrat, he said.
"I'm running for Illinois State Representative because I believe in representing everyone, creating living wage jobs, and maintaining fiscal responsibility. I hope you'll join me on this journey to build a better future for the 76th District and the entire state of Illinois," Barnes said in a statement.
A veteran from a long family line of military servicemen, Barnes gained experience during his time in the U.S. Army, where he said he learned the values of hard work, duty and selfless service. He began his military career at age 17, and served from 1987 to 1990 in Operation Desert Storm, with tours in Kuwait and Iraq.
"This experience instilled in him a profound sense of responsibility to give back to the community and the nation," according to his campaign announcement.
Elected office isn't new to Barnes, who's serving his first term as mayor. He also has served on the DeKalb School District 428 board from 2011 to 2015, where he led an initiative to provide a computer to every student. Before his school board role, he also co-chaired a committee that led the DeKalb High School referendum, which turned into the new school on Dresser Road.
In his term as mayor so far, Barnes has pushed for economic development, including significant efforts on the city's south side which has seen an influx of large business growth, including an Amazon distribution center and Kraft Heinz packaging facility, among others. His administration also has pushed for property tax rate reductions, and what he said was the creation of numerous high-paying union jobs. Barnes also has been a supporter of crime reduction strategies and helped steer the city to create housing initiatives to address negligent landlords.
"His commitment to workers' rights and understanding of the impact of unions stems from growing up in a union household and living in one currently with his wife Amy, a dedicated teacher and proud union member," according to his campaign announcement.
Outside of elected service, Barnes has worked with nonprofits to address issues such as mental health, economic development and domestic abuse.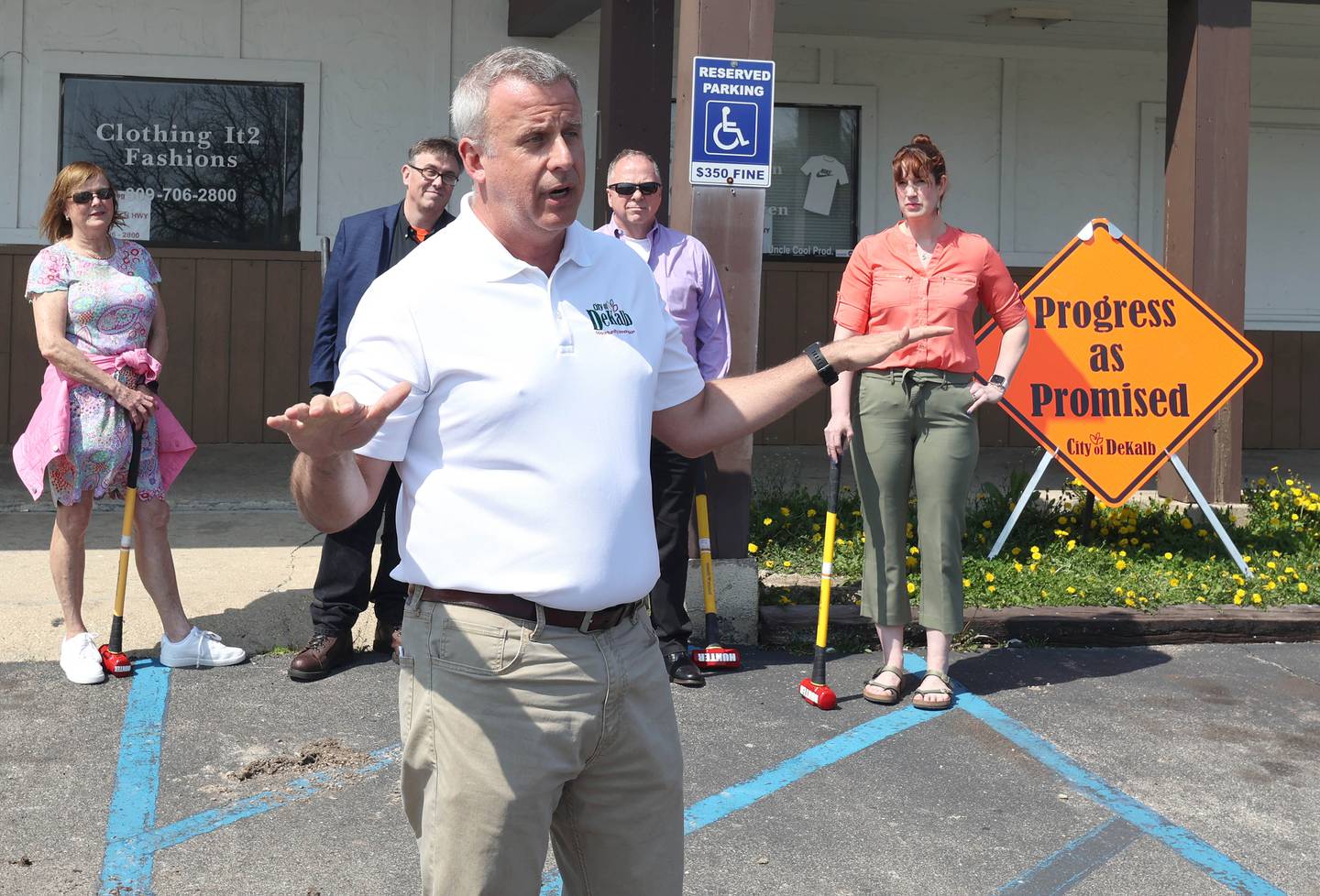 Barnes owns Sundog IT in downtown DeKalb, and has been a small business owner for more than 30 years.
"Cohen Barnes believes that public service is about one thing: service to the people. He has a proven track record of representing all constituents, regardless of political affiliation or background, and is committed to bringing about lasting change through a balanced approach that prioritizes fiscal responsibility," according to his campaign statement.
A DeKalb native, he attended Littlejohn Elementary School, Clinton Rosette Middle School, got his associate's degree at Kishwaukee College and his bachelor's at Northern Illinois University. His lives in DeKalb with his wife, Amy, and has two children who also are DeKalb High School graduates.
The 76th District includes La Salle, Bureau and DeKalb counties, including the cities of Ottawa, La Salle, Peru, DeKalb and Spring Valley.
Barnes said he was inspired to run after Yednock's announcement that he would leave his position after his terms ends in 2024. Barnes said he's recently visited the Princeton area this week and hopes to serve constituents in the Spring Valley, Utica, Ottawa area as well as he does in DeKalb.
"I think I can bring a unique perspective to Springfield," Barnes said in an interview Friday. "Being mayor, I understand what it's like, boots on the ground. I understand what it's like when the state issues unfunded mandates, when the state makes decisions about municipalities and the impact on the municipalities."