Editor's Note: To view candidate questionnaires in full for races across DeKalb County ahead of the April 4 Consolidated Election, visit shawlocal.com/daily-chronicle/election/. Answers outlined below provided by candidates to specific topics of interest in Sycamore were pulled in full from the questionnaires and not edited for length.
SYCAMORE – Water infrastructure and growing taxes were among the hot topics discussed as candidates for Sycamore City Council, including two contested races, made their final pitches to voters days away from the April 4 election.
Running in Sycamore's 1st Ward is incumbent Joshua Huseman and newcomers Alicia Cosky and Robert Collins. All Sycamore City Council candidates were invited to fill out a Shaw Local News Network candidate questionnaire. Collins did not respond to requests for comment or invitations to fill out a questionnaire.
After more than 30 years as a city alderman, 2nd Ward candidate and incumbent Chuck Stowe is running unopposed, as is 4th Ward candidate Benjamin Bumpus.
Third Ward Alderwoman Nancy Copple is running as an incumbent against Brett Johansen. Johansen did not respond to requests for comment or invitations to fill out a questionnaire. Copple asked to respond to questionnaire questions via a live phone interview.
On projects or infrastructure to address in Sycamore
All candidates who participated in the questionnaire received a question asking them what projects or infrastructure would they look to address in their community and how would they do it.
Joshua Huseman, 1st Ward incumbent: "It is important that we execute on the 2019 water master plan and continue to update our water infrastructure. We also need to follow our roadway improvement planning and address the low rated streets in the city. Lastly, I think we also need to look at redevelopment projects, which I outlined previously."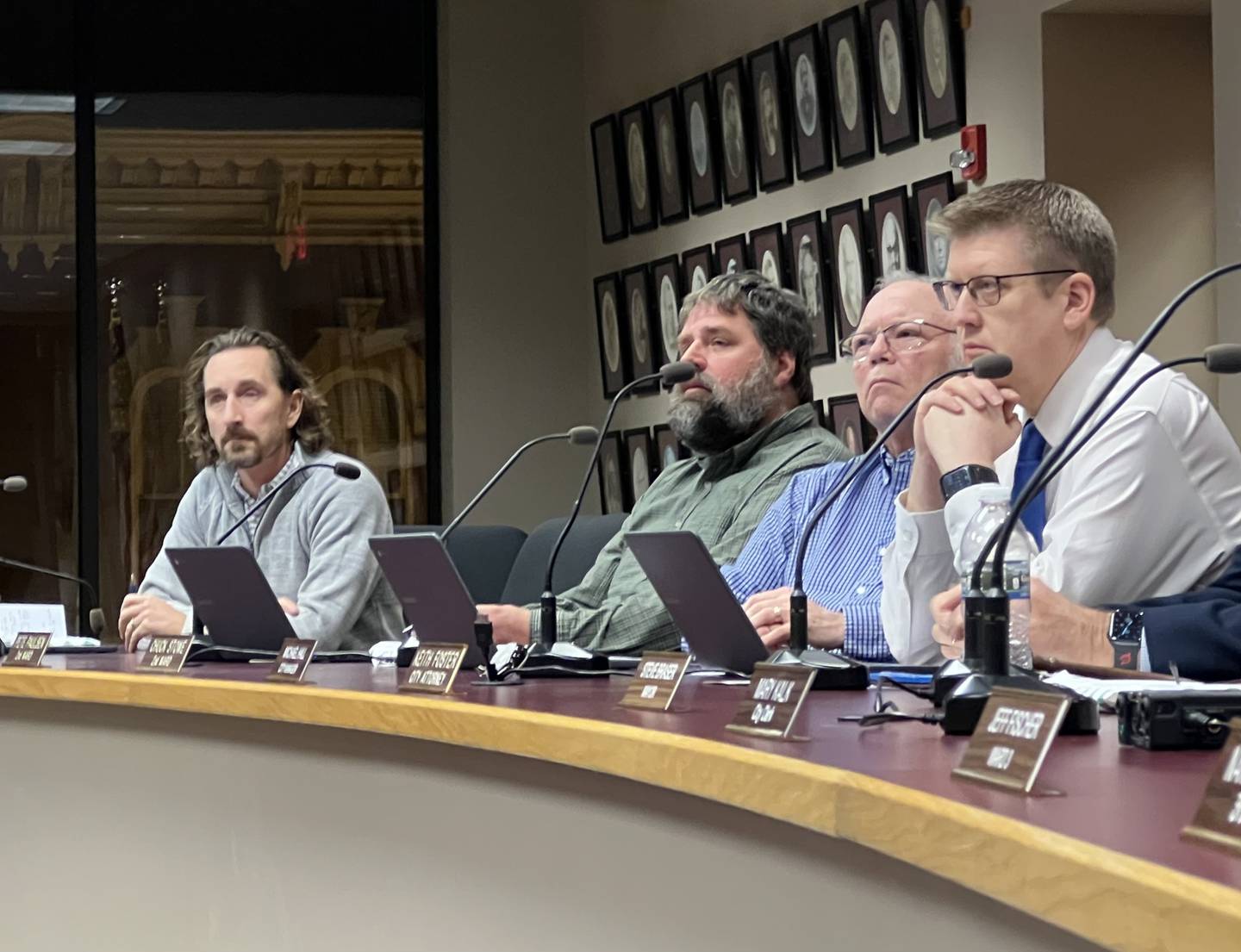 Alicia Cosky, 1st Ward candidate: "We need to follow through with continued progress on replacement of the lead water pipes. During this campaign residents shared concerns regarding the sidewalk along Maplewood from N23 to Everett that the junior high students use to and from school; an incomplete park trail; an unfinished street resurfacing project; and the addition of pedestrian/bike paths so users feel safe from vehicle traffic. I will meet with the respective elected or city official to learn about a reported concern and attempt to work together in seeking an affordable and viable solution. Residents would stay informed of progress made via my website and personal communications."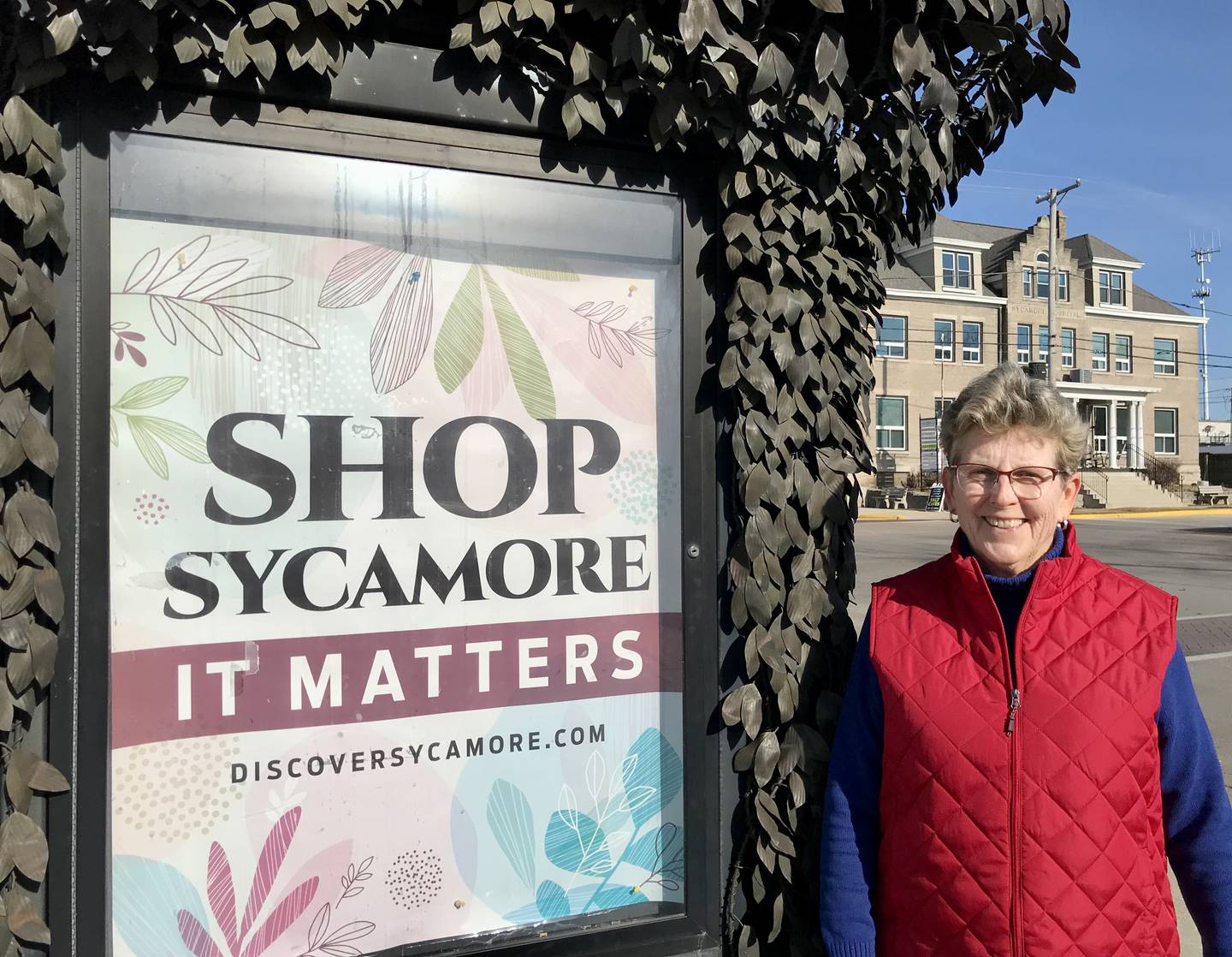 Chuck Stowe, 2nd Ward incumbent unopposed: "We have already committed over the last several years to improving the water system. This will continue. We need to continue this work. We have set up funding, through a gas tax, for road improvement and repair. Both the water and sewer systems have a funding source included for continuous maintenance."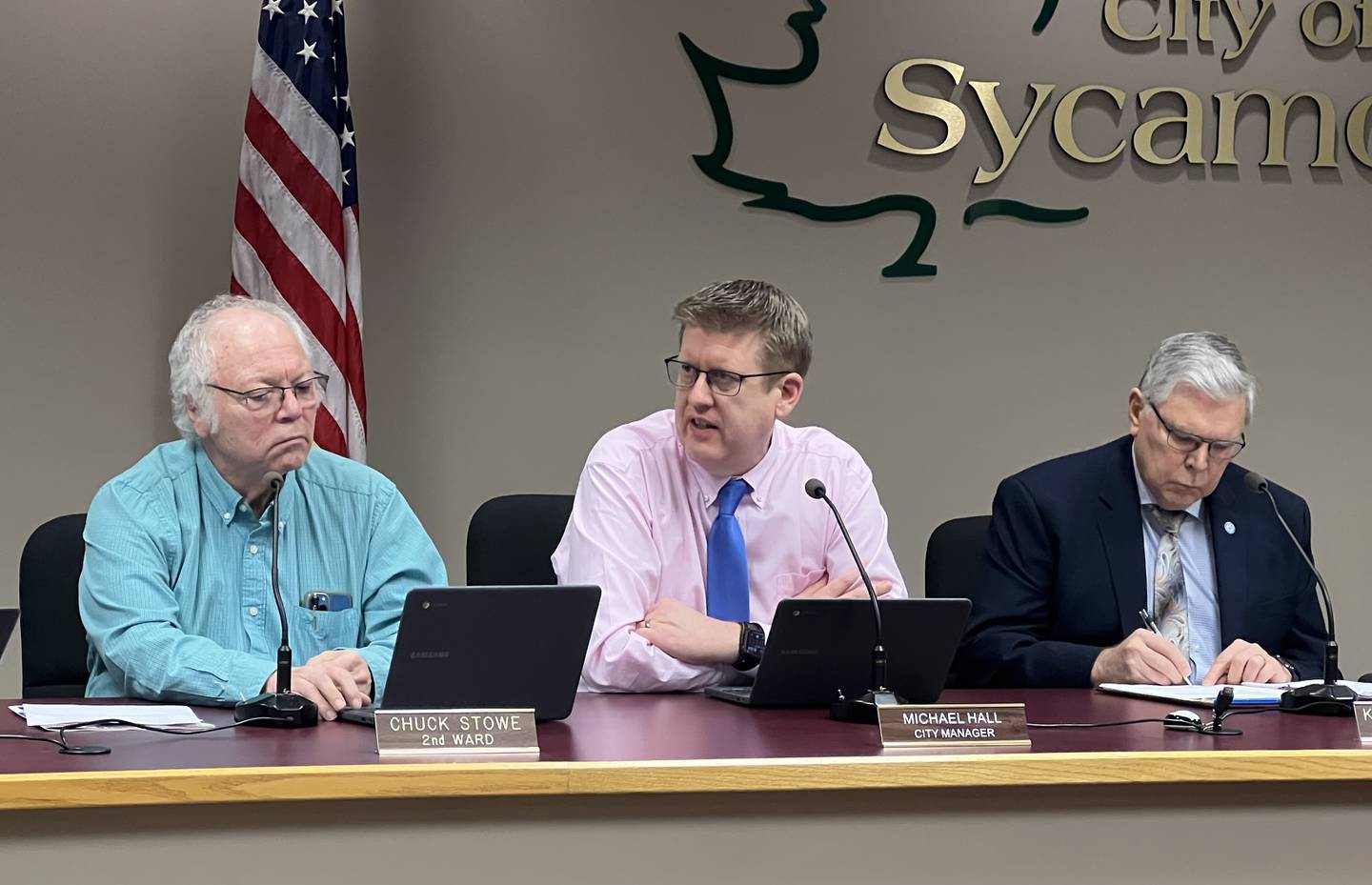 Nancy Copple, 3rd Ward incumbent: "Well, I love to promote Sycamore as a place to raise a family because I raised my kids here. I think by continuing partnerships with the library and the park district and the schools – continue to partner with each other and try to promote Sycamore as a place to be and raise a family, I think that's a good start for us."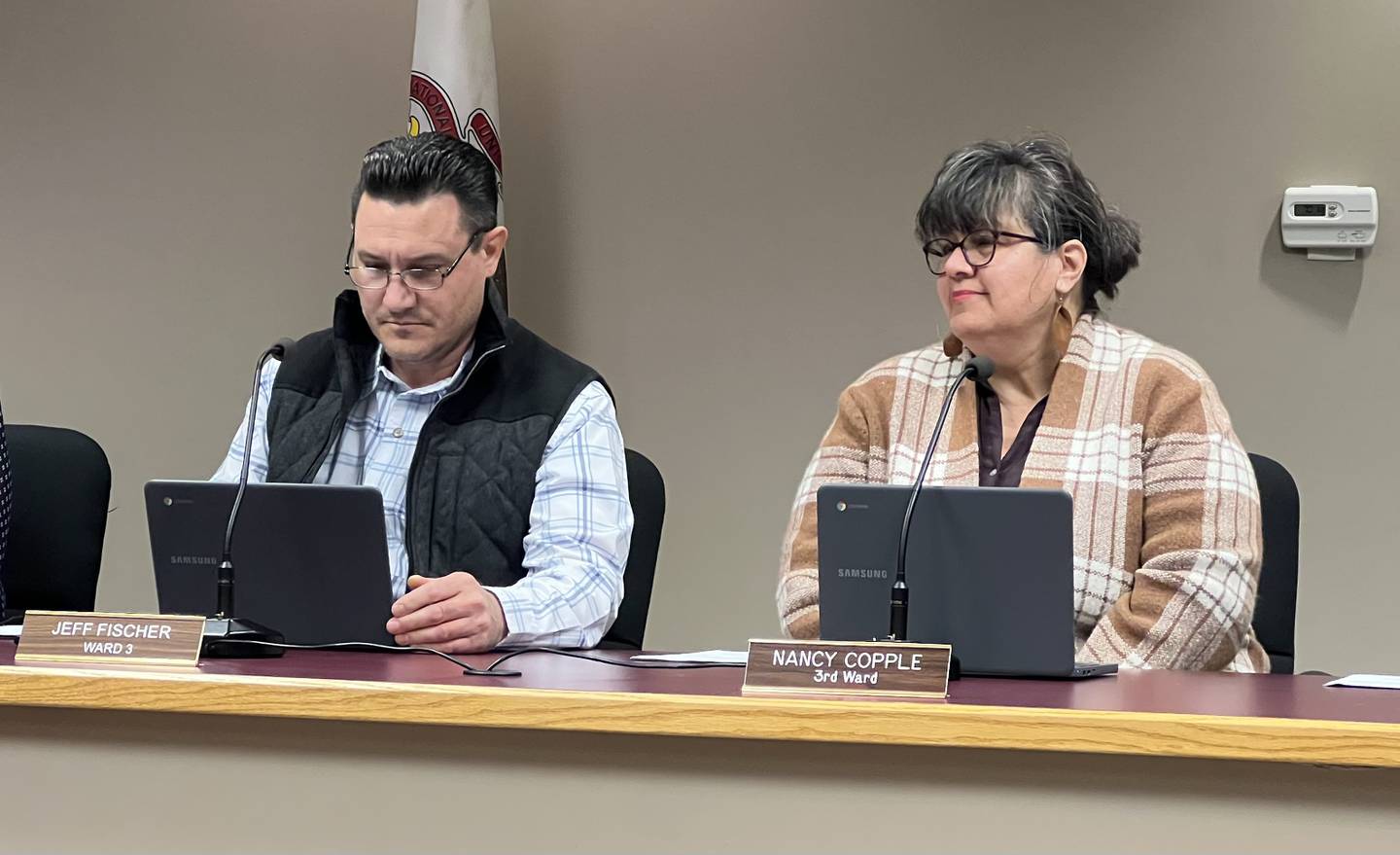 Benjamin Bumpus, 4th Ward candidate, unopposed: "In addition to fierce accountability in executing the city's Comprehensive Plan, other noteworthy projects include ensuring Sycamore's water system is safe, enhancing the quality and aesthetics of our primary arterial roadways, and investing in our school district."
On March 20, the Sycamore City Council awarded a $2.5 million contract to a Gilberts-based company for water main improvement projects on DeKalb and Elm streets, with construction set to start before April.
In January 2023 residents and the city of Sycamore agreed to settle a class action lawsuit filed in 2020 alleging the city's negligence in maintaining water quality. The city will be required to pay an annual average of $1.2 million toward water quality improvements and also pay for additional testing of lead and chlorine levels, according to the settlement agreement reached out of court last month.
During the same month, The Illinois Environmental Protection Agency confirmed a $4.1 million grant awarded to the city of Sycamore is earmarked to continue the city's efforts to replace residential water service lines lined with lead. City officials said the money would be used to replace 365 lead-lined water service lines.
Sycamore was awarded a $4 million loan by the Illinois Environmental Protection Agency for another round of lead water service line replacements planned for city residents in August 2022, and in December of 2021, the same government agency also provided the city with a $1.6 million loan for the same cause.
Would/can/should local governments help reduce tax burden on residents?
Also on March 20, the Sycamore City Council voted to restructure and increase water rates and other water availability fees. City officials said inflation necessitated the water bill increases.
Beginning in May, a property that uses up to 1,000 units of water in a month will pay $3.37 per unit of water used, according to city documents. A property using more than 1,000 units of water per month will be billed $2.10 per unit used. Sycamore residents are charged a water rate based on their metered usage where one unit is 748 gallons of water.
On Dec. 19, the Sycamore City Council voted 4-2 to increase the city's property tax rate from 0.625% in 2022 to 0.682% in 2023. Huseman and Stowe voted to approve the increase while Copple voted against it.
Alicia Cosky, 1st Ward candidate: "Yes, funding should support and sustain the city's infrastructure, growth and vibrancy while not placing the financial burden solely on our residents. These strategies can help reduce the tax burden on our residents:
"1. Evaluate the current diversification of revenue sources (i.e., property taxes, sales taxes, use fees, state funding, etc.) to ensure: (1) an appropriate balance of funding, (2) funding structure can sustain the city's needs, and (3) is equitable so that it does not disproportionally burden low- and middle-income taxpayers.
"2. Develop incentives that attract and retain new businesses AND enhances residents' lives (i.e., shopping, restaurants, recreation opportunities, employment, etc.).
"3. Implement new sustainable initiatives (i.e., replacing windows, lighting, HVAC systems, etc.) that reduces utility costs and provides savings that can be reallocated."
Of those who did participate in the questionnaire, water infrastructure projects, such as lead line replacements, and an increasing burden on tax payers in the city were among to topics discussed by candidates."
Joshua Huseman, 1st Ward incumbent: "The best thing we can do is have diversity in our tax revenues. The city is primarily funded on sales tax revenue and tax-sharing with the State of Illinois. We are also supported by property taxes and use fees," Huseman wrote. "It is important that we don't have a reliance in any specific categories, and instead retain stability in our funding sources. This means we need commercial and industrial development with small and mid-sized businesses, diversity in housing starts, and that we treat our sales-tax generators well. These are all things that keep taxes as appropriate levels."
Chuck Stowe, 2nd Ward incumbent: "We should be sure we continue to provide the services the citizen's need at a price they can afford. We need some reliance on property tax as a baseline, but continuing to use sales tax as a major source of revenue will spread the burden to visitors from other areas. Increasing retail and industrial development will also relieve the homeowner."
Nancy Copple, 3rd Ward incumbent: "That's such a good question too because that's something that I wish I knew how to do but so sorry, I don't. I don't have an answer for that either. I just know that things are always going up. If we can try to help, that would be great, but I personally don't have any idea how to do that."
Benjamin Bumpus, 4th Ward candidate: "Local governments should manage their finances with the same vigor deployed by private sector businesses – with intense scrutiny on expenses and transparency to all stakeholders."