Pure magic would describe "Corteo," a fantasy-filled production by Cirque du Soleil, whose signature circus artistry is paired with absorbing theater and live vocalists and musicians sharing the performance space. It is playing through June 4 at the NOW Arena in Hoffman Estates, with four shows remaining.
A clown who finds himself between heaven and Earth propels the story, the dialogue a mix of languages reflecting the international cast and global fans who have enjoyed "Corteo" over the years.
The audience is drawn into the clown's dream-like world, with extraordinary music creating the shifting emotional landscapes. It's all punctuated by people defying the human body's normal constraints.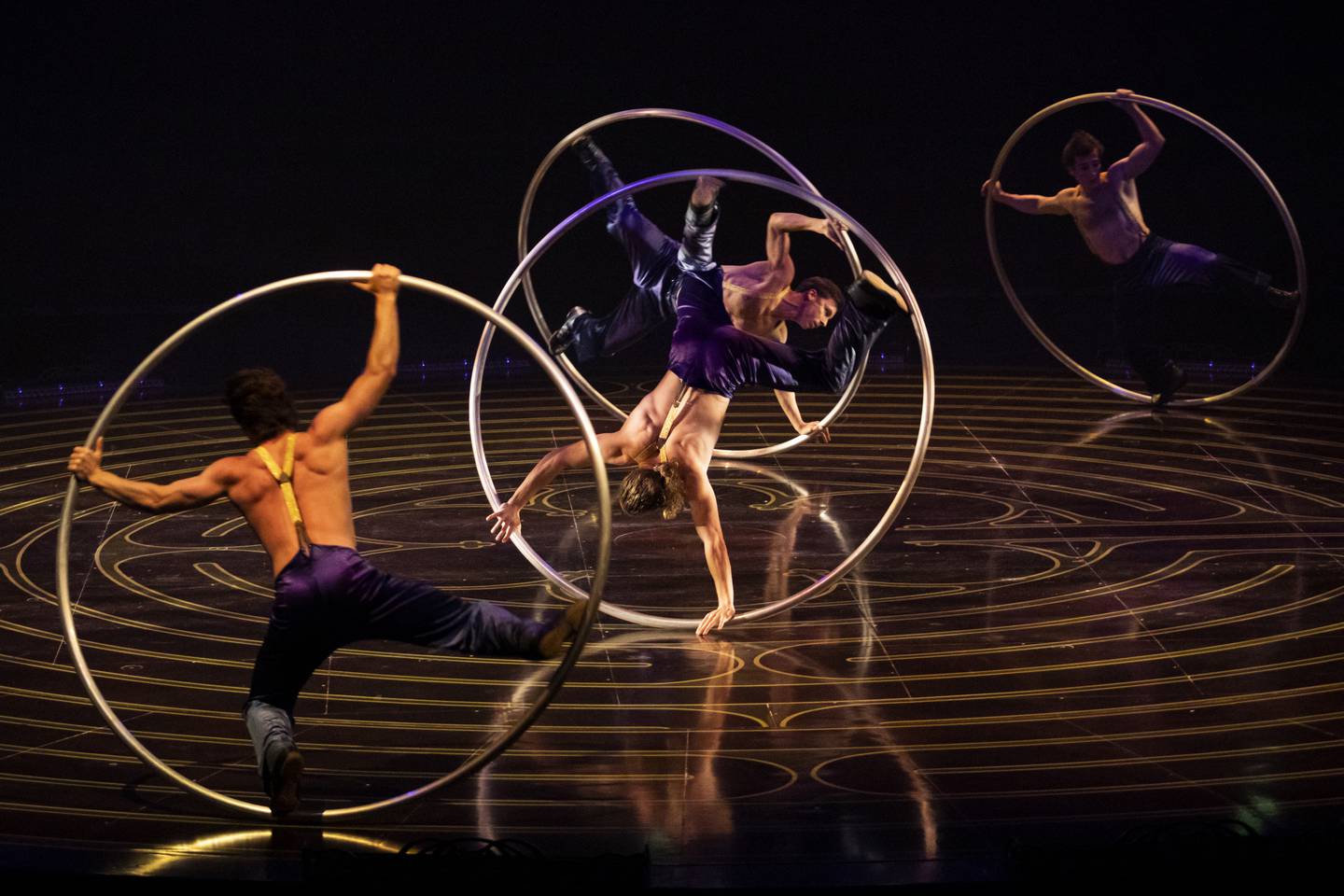 There's humor, marvelous costumes, special effects that charm (and would be a shame to divulge), and touches of ethereal beauty, often evoked by the astonishing aerial acts. Each member of the large, multi-talented cast has honed their own special skills that will astound.
The show maintains an intimate connection with the audience by only using the mid-section of the arena, beautifully framed by a delicately see-through giant painted curtain that rolls up to reveal the stage.
"Corteo" is a buoyant, joyful creation that appeals to all ages. Catch it while you can.
Performances are offered at 7:30 p.m. June 2; at 3:30 and 7:30 p.m. June 3; and 1 p.m. June 4. NOW Arena is at 5333 Prairie Stone Parkway in Hoffman Estates. For tickets, visit www.cirquedusoleil.com/corteo.