Rhonda Fleming endured almost three weeks without her diabetes medication.
She had been trying to track down Ozempic since late December. Fleming needs the weekly injection to help manage her Type 2 diabetes. She had already missed two shots when her ordeal ended last Friday.
Fleming's insurance company overnighted her three months' worth of Ozempic through a mail-in pharmacy. Without it, even a midmorning snack – an apple – sent her blood sugar levels soaring.
"Everything that I see that I want to eat for breakfast, lunch or dinner, I have to make a conscious decision," Fleming, 54, said before the delivery arrived at her Elk Grove Village home. "What's this going to do to me because I don't have my medication? It's extremely frustrating."
The Food and Drug Administration approved the use of Ozempic, or semaglutide, for people with Type 2 diabetes in 2017. The manufacturer, Danish pharmaceutical company Novo Nordisk, developed a weight-loss product that contains a higher dose of semaglutide, but it was marketed under the name Wegovy. After demand for Wegovy surged, doctors prescribed Ozempic "off-label" for weight loss.
"I would say I get a message about an Ozempic shortage almost every day, and usually it's more than one," said Dr. Susan Hudec, a physician with Edward-Elmhurst Medical Group who specializes in endocrinology, diabetes and metabolism.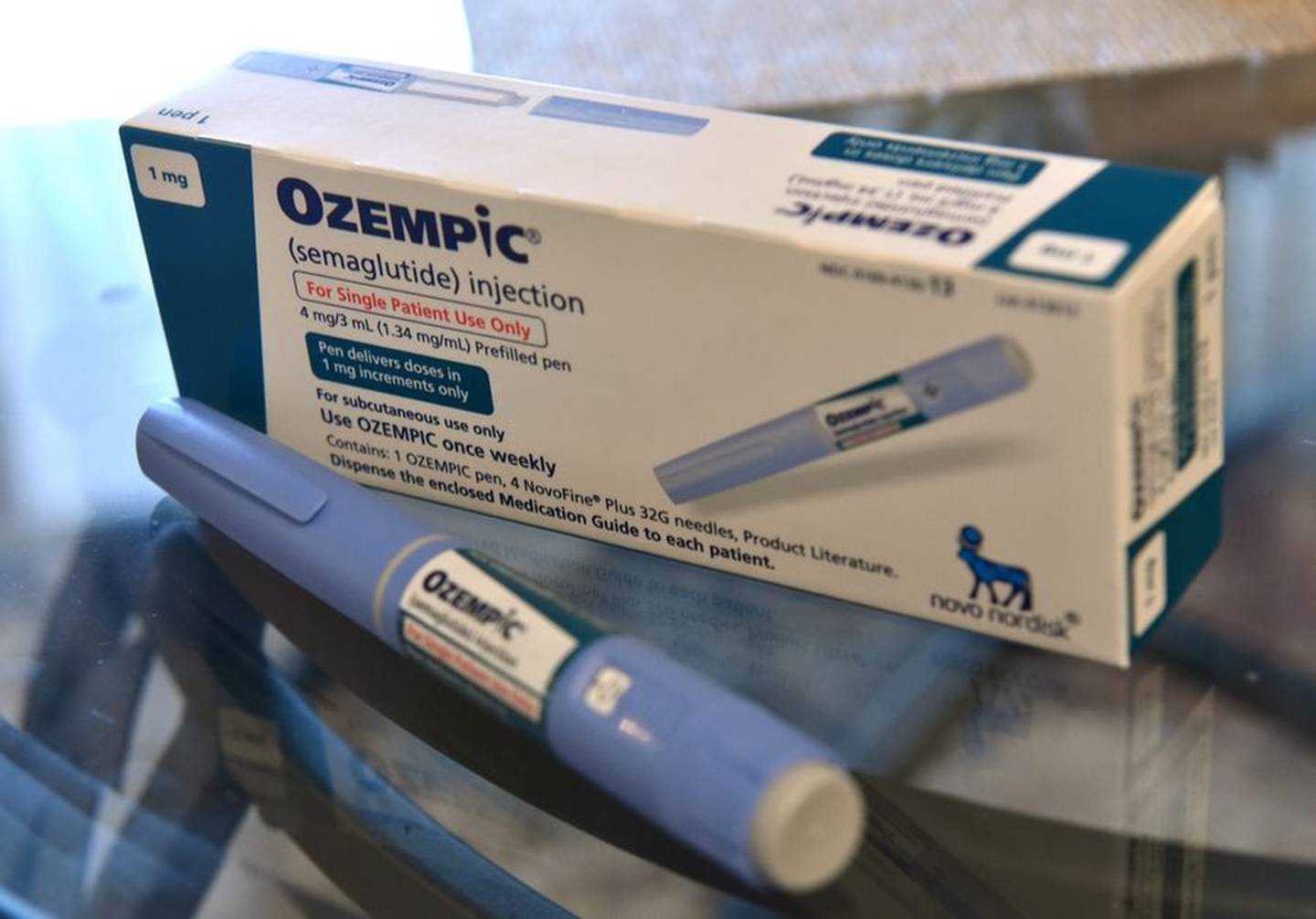 The shortages are having a "ripple effect" on supplies of other diabetes medications, she said. Diabetics are left with less than ideal options.
"We've had to change doses for patients depending on which dose we can track down," Hudec said. "We'll call pharmacies, and they'll say, 'Well, we have this one dose in,' and then we'll just change the patient to that dose for a short period of time to at least keep them on the medicine and hope for the best. So it's really been trying to cobble together a plan for patients."
It's become a time-consuming endeavor. Hudec has patients who call multiple pharmacies searching for their medication. Her clinic staff talks to some of the smaller local pharmacies in the area every morning about what they have in stock.
One alternative also is an injection, but it has to be administered daily instead of once a week, and it's not quite as effective, Hudec said.
"In general, we don't like to sample medications from the pharmaceutical company, but we do have this emergency approval to sample Ozempic right now because of the shortage," Hudec said. "So if we really can't find the medicine, then we will sample some doses to patients to keep them out of trouble."
Over time, uncontrolled diabetes can cause a litany of complications.
"Their kidneys would be kind of the biggest concern of short-term high blood sugar problems," Hudec said. "But long term, it can really affect their heart and their eyes and their vascular flow."
TikTok videos about Ozempic as a weight-loss aid have racked up millions of views. A Variety headline dubbed it Hollywood's "new weight loss drug."
"It makes me angry quite honestly because I wish I didn't need to take it," Fleming said, responding to the publicity. "I wish diabetes wasn't a part of my life where I needed to give myself an injection every single week. But I have no choice. ... I at least should be able to get my medication before somebody who needs it to lose weight when there's other alternatives for them for weight loss."
A Novo Nordisk spokeswoman said 1- and 2-milligram doses are now available for patients with Type 2 diabetes across the U.S.
"However, we are currently experiencing intermittent supply disruptions on the Ozempic pen that delivers 0.25 mg and 0.5 mg doses due to the combination of incredible demand coupled with overall global supply constraints," the spokeswoman said in a statement.
The company expects the supply disruptions of pens at those doses to continue through January.
Hudec said more doses have been available locally this month than in December. Primary doctors have been asked to hold off on prescriptions for weight loss.
"During the shortage, we understand that the drug really is kind of indicated for weight loss because the chemical has been approved that way," Hudec said. "But at this point, because the diabetic should get priority, we've kind of asked just to put a halt on it until the supply chain problems have been improved."
Semaglutide delays gastric emptying, meaning it slows down digestion so that people feel fuller longer, Hudec said. In diabetics, it helps the pancreas make insulin in a glucose-dependent manner, or "only when you need it," she said.
Fleming began taking Ozempic after she said she had an allergic reaction to a different medication. When she was unable to fill her prescription, Fleming experienced blood sugar highs and lows.
"My blood sugar went up to 260 from an apple, and then I thought, 'OK, I need to get my blood sugar down quickly,'" she said. "One of the fastest ways is exercise. So I went for a 2-mile walk, and it dropped all the way down to 92."
When she saw a UPS delivery with her medication last week, Fleming was "so relieved."
"It's made a huge difference in controlling my diabetes."
https://www.dailyherald.com/news/20230117/its-extremely-frustrating-diabetics-struggle-to-find-medication-amid-ozempic-shortage