Authorities in Peru found a vehicle Thursday related to a missing person case from Bloomington.
When officers arrived at 4:20 p.m. Thursday, a vehicle was found concealed in the wooded area, south of the Illinois Valley YMCA and north of the intersection of 12th Street and Westclox Avenue.
The vehicle belongs to Jelani J. Day, 25, of Bloomington. According to Bloomington Police, Day is a graduate student at Illinois State University with family from Danville. He has been missing for several days in unexplained suspicious circumstances. He is described as a male man, 6 feet, 2 inches tall, 180 pounds with short black hair, brown eyes and some facial hair.
Bloomington and Peru detectives are asking for help from anyone who may have seen the vehicle, or Day or anyone else operating the vehicle in the area, since this past Monday, said Peru Police Chief Doug Bernabei.
The vehicle is a white 2010 Chrysler 300, four-door. It may have had license plates of CH74067 on the vehicle when traveling in the Illinois Valley. It is also possible there were no plates on the vehicle, Bernabei said.
Call Peru Police Det. Commander Dennis Hocking at 815-223-2151, ext. 2804 or Police Det. Brad Jones 223-2151, ext. 2816.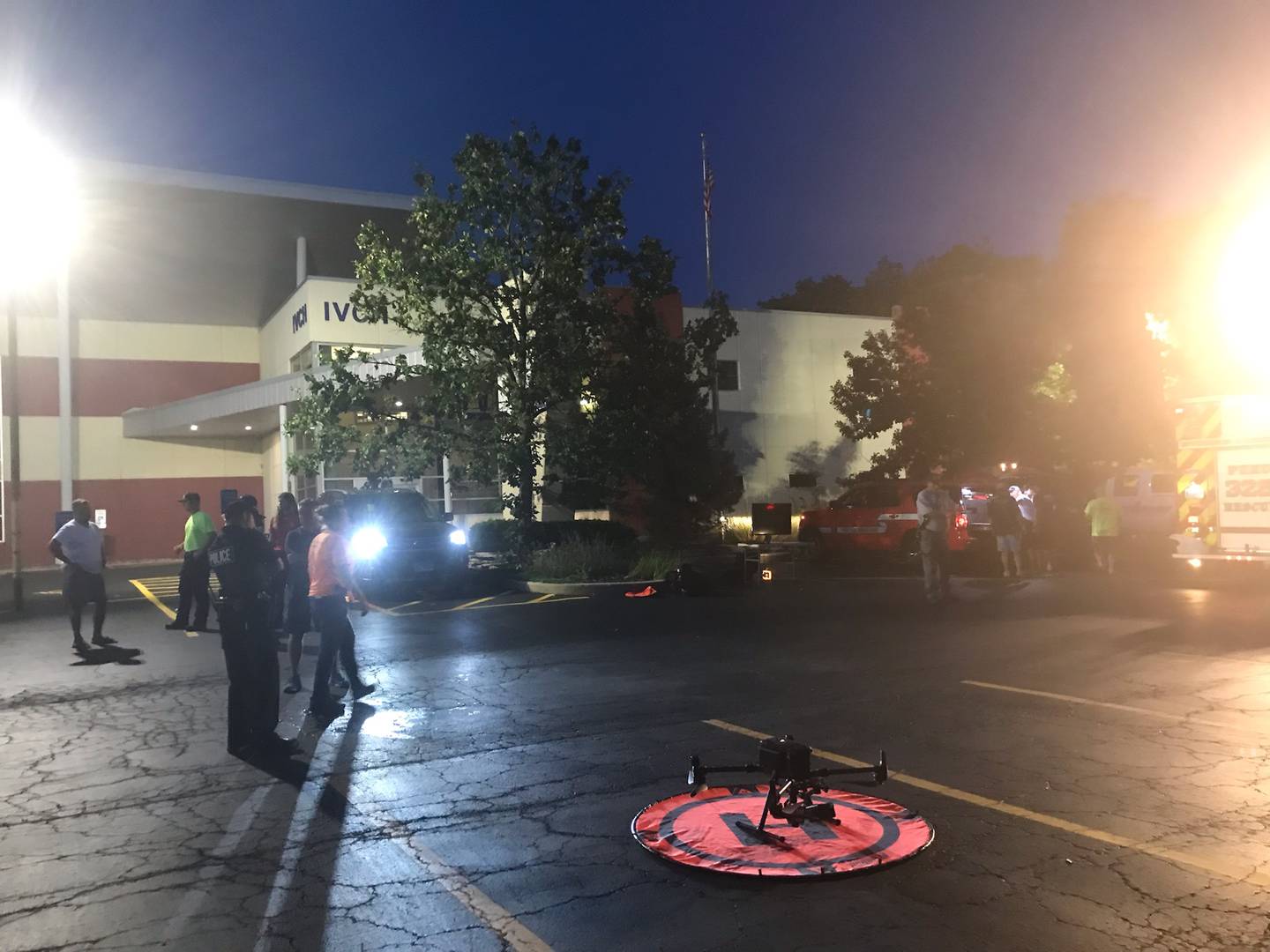 Based on the findings by Peru police when recovering the vehicle, a command post was established at the Illinois Valley YMCA and a K-9 search performed by Illinois State Police, drone aerial searches also were performed by Peru and Utica firefighters as well as a ground search by teams from Peru, Utica and Oglesby firefighters. Peru Police were assisted by detectives from Bloomington police and La Salle County State's Attorney Todd Martin.
Early Thursday, the vehicle was removed and taken to a secure facility pending further processing, Bernabei said.