La Salle City officials made it clear Monday night they are not pleased with the progress local developers CL Enterprises have made with the former Kaskaskia Hotel and the project located at 801-805 First Street, more commonly known as The Rocket Brewpub.
"I think people need to know that we are frustrated with it and we're trying to do everything that we can, in our power, to get better," said La Salle Mayor Jeff Grove.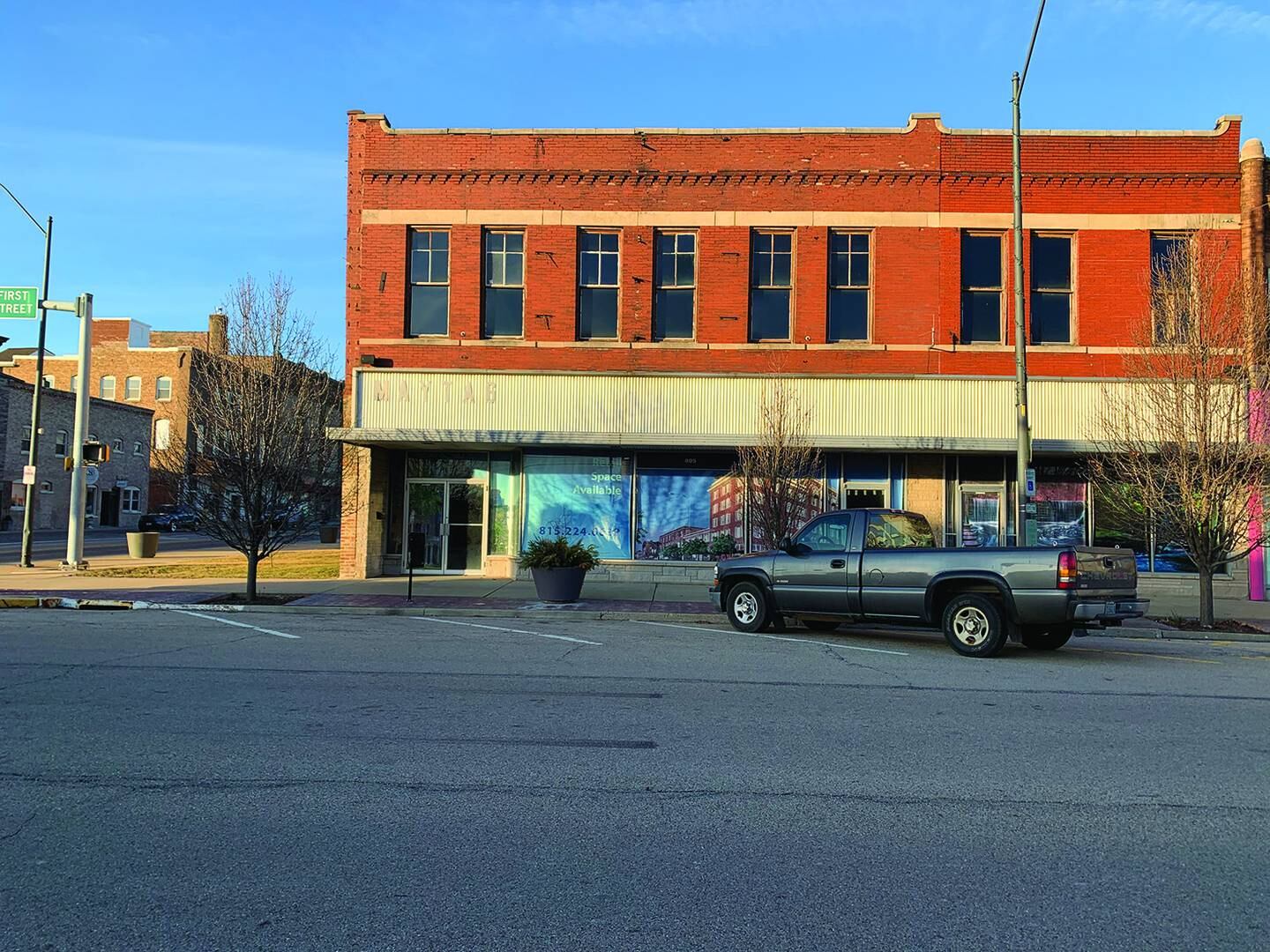 After the status of the ongoing projects came up during a previous La Salle City Council meeting, La Salle Director of Economic Development Leah Inman reached out to Nathan Watson of CL Enterprises to compile an update from the organization.
Rather than appearing in-person as asked, Watson responded with an email detailing his company's vision for the project.
Watson mentioned The Rocket still is high on the list of CL's projects and said he is excited to complete the project in the near future but didn't provide any specific deadline.
"The Rocket Brewpub will be amazing and we expect it will become an attraction and destination as all other Tangled Roots Brewing Company locations became," Watson wrote. "It will be great to have another dining experience in our downtown. In addition to the restaurant and brewpub, we will have a wonderful coffee and breakfast place."
Alderman James Bacidore was vocal about the lack of progress the group has made on the buildings and was disappointed a representative wasn't present in-person to speak with the council.
"I met with (Watson) and drank so much coffee I was floating," Bacidore said. "I saw his books and his plans and everything. We asked them to show up now and they didn't show up and they said 'come to the office.' Why should we come to them?"
Many city officials mentioned they have been asked by residents about the projects and wanted to take this opportunity to get some answers to the questions residents have.
In Watson's email he mentioned many reasons as to why the construction has seen delays and said he is unhappy with the pace as well and is seeking to fix the problem.
Watson mentioned the organization's general contractor had and still has major staffing issues around the COVID-19 pandemic early on and in the region. He also said the supply chain delays have become a big problem rapidly and some materials are difficult to acquire.
Alderman Jordan Crane said these items seemed like more excuses from the group, which has seen a lack of progress for quite some time now.
"Them using COVID and staffing issues with their contractors is just a poor excuse," Crane said. "I don't know what contractors they are using because all the ones around here are still working. Even through COVID we're busy."
Crane also mentioned maybe the company should have used local contractors instead to help alleviate some of the issues.
Watson mentioned in the email that about 90% of the masonry work, the second floor interior steel stud walls, rough plumbing, roofing materials and structural work has been completed at this time.
In the time since acquiring the La Salle location, the organization has opened up other restaurants such as Lock & Mule in Lockport and Hangar 2 in Glenview and also announced an upcoming project in DeKalb.
City Officials said they believe the organization has been in control of the building for somewhere between five and six years at this time.
Currently the properties' TIF agreements have expired that included current progress stipulations CL Enterprises may have trouble if it attempted to renew based on the current state of the projects.
Despite the perceived lack of progress, Watson said the company still is hard at work on the location.
"We continue to work earnestly on the project, seeking ways of expediting the construction and become even more excited about opening it up and becoming part of the identity of La Salle, Illinois," Watson said. "We believe in La Salle."
La Salle officials plan to once again invite Watson to speak in front of the council and field questions they have regarding the properties under their management located in downtown La Salle.
The First Street project includes a $2.5-to $3-million investment in 7,000 square feet of new commercial space, an outdoor dining area, six upstairs, one-bedroom apartments and off-street parking for nine cars.
Proposed tenants of the project include Tangled Roots Brewing Company and Jeremiah Joe Coffee, which both currently operate businesses in Ottawa. The project has been discussed since at least November 2018, with initial projections of a fall 2019 completion, then a 2020 finish.
Peter Limberger, CEO of CL Enterprises, has told the La Salle council previously "good things take some time."
"We believe this will be a great addition to downtown," he said in January 2020.
In regard to the former Kasaskia hotel renovation, the hotel's revival was announced in 2015. In 2016, a timeline to finish construction and renovation by late 2018 was set.
"The Kaskaskia will come, and it will be in your lifetime," Limberger said during a January 2020 groundbreaking on the brewpub project.