James Mandujano is Utica's new chief of police.
On Thursday, the Utica Village Board thanked and congratulated retiring Chief Rod Damron and then swore in Mandujano as Utica's top law enforcement officer.
Mayor David Stewart recalled Damron was his first appointment and, although he wished Damron well in retirement, said he would miss Damron after an "outstanding" job.
"I can't thank you enough for everything you've done the past six years," Stewart said.
"I really appreciate the years I've been here and the opportunity to be your police chief," Damron told the board. "It's been a really neat experience for me – it really has.
"And I'm leaving you in good hands here."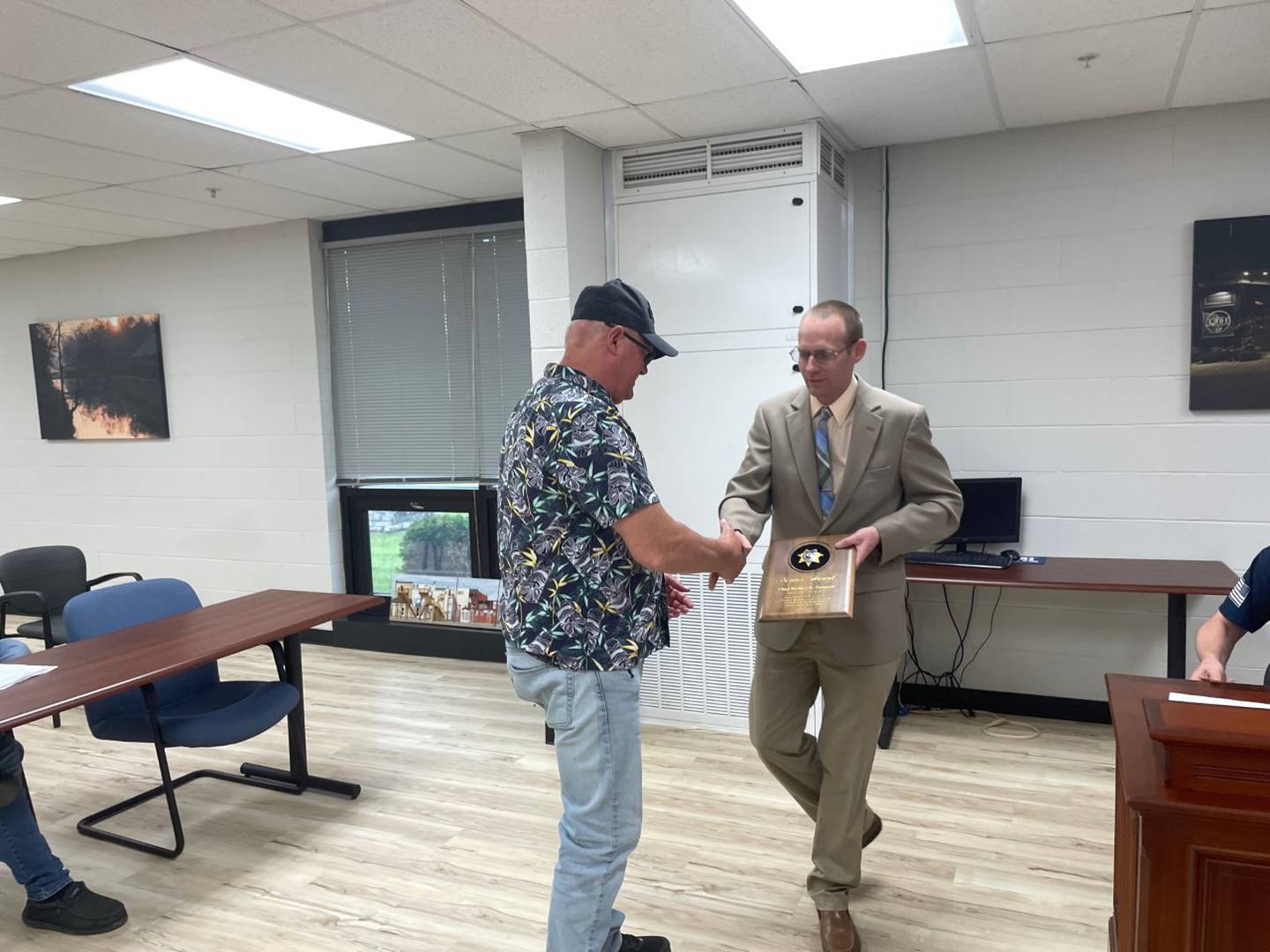 Mandujano has 26 years in law enforcement, most of which came with the Oglesby Police Department. He left Oglesby as a sergeant and spent the past several years with the Tri-County Drug Enforcement Narcotics Team.
Finally, three trustees were administered the oath of office. Trustees John Schweickert and Nate Holland were reelected, and Kylie Mattioda, an appointee following the death of Ron Pawlak, won her first term of office. The trustees were unopposed at the April 4 election.
I can't thank you enough for everything you've done the past six years.

—  Utica Mayor David Stewart
In other matters, the board:
proclaimed the week of May 20 to 27 as Safe Boating Week.
committed $290,000 in motor fuel taxes for the 2023 road project.
scheduled a special board meeting (and canceled the committee) at 7 p.m. May 25.