Lisa LeBeau, the hospice director at Compassus hospice care in Peru, was one of 20 volunteers chosen out of 6,000 for a trip to provide hospice care to those in need in South Africa.
Compassus, an organization that provides home-based services including home health, infusion therapy, palliative and hospice care, partners with Living Hope to make the trip possible. A team is chosen through an application process to spend a week in Cape Town, South Africa. Registered nurses, hospice aides, a social worker, volunteer coordinator, chaplain and other team members spend a week working side by side with Living Hope clinicians.
LeBeau described the trip as "life-changing" and "inspiring." She said she applied to go because she wanted to help others in any way she could and make a difference in something bigger than herself.
"It was an inspiring trip to be able to help in whatever capacity was needed and to feel like I was making a difference, whether it was helping them or just being a calm presence," LeBeau said.
She said one of her biggest takeaways was seeing how community-oriented the people were and how happy they are in daily life.
"Our life here, we just go day to day and we have our normal worries," LeBeau said. "But to learn how people who are disadvantaged are so happy with having a lot less than we have in life ... to see how other people live and can function, we take for granted our daily life."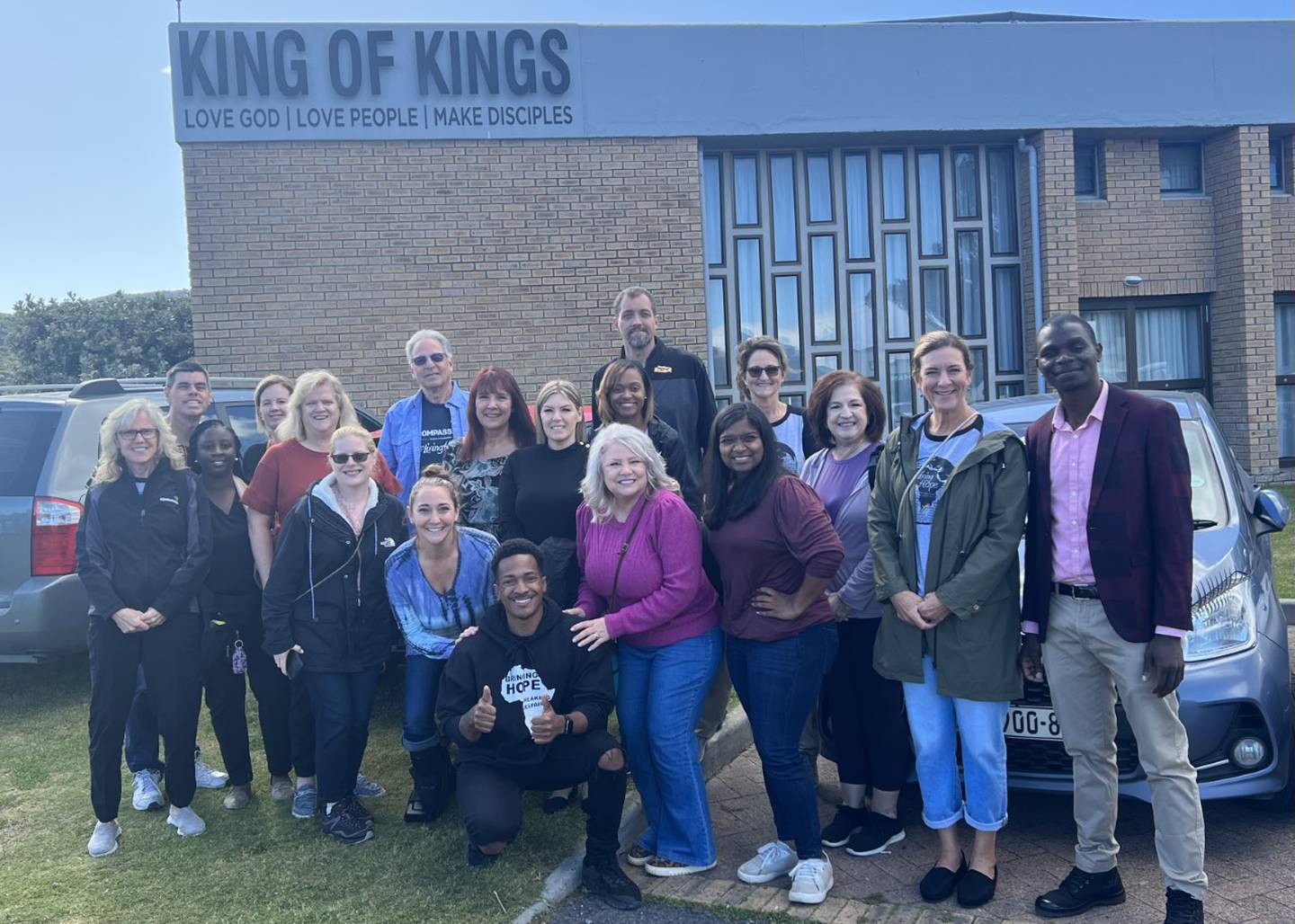 Bailey Hinesley, senior account executive for Lovell Communications, said no other Compassus team members in the Illinois Valley have ever been chosen for the trip.
"Compassus has nearly 6,000 colleagues now, so to select 20, they definitely have to whittle it down," Hinesley said. "It says a lot about the team members chosen to go."
Through a partnership formed in 2011, Compassus provides financial aid, medical supplies and health care expertise to support Living Hope's health care and hospice services in the impoverished township communities of Cape Town.
Living Hope offers health care services, counseling and education to more than 200,000 underprivileged residents in Cape Town. Its programs focus on social and economic empowerment, general health and hospice care, HIV/AIDS prevention and treatment and other chronic illness care. Living Hope provides health care for more than 100,000 South Africans annually through in-home visits, medical clinics and a 22-bed inpatient hospice center.
"Compassus has a calling to deliver compassionate care not only in our local communities but around the world. Our efforts have an even broader impact when we get to serve alongside a partner like Living Hope," said Peru Area Executive of Clinical Operations Ami Winter in a press release. "This was a life-changing experience for all involved, and I hope it encourages others to do their part, however small, to make a meaningful difference in the lives of others."