Stage 212 was clear with its producers and directors: We need lighthearted material. On the heels of the pandemic, the local audience needs laughs.
Joey Santos got the memo and found six women to bring "Steel Magnolias" to the La Salle stage. Though the Robert Harling play is poignant (note the tearjerking scenes in the film adaptation starring Julia Roberts), it's also sassy and full of big laughs – just what the doctor ordered after three tough years we'd all like to forget.
"Steel Magnolias" is set in a Louisiana beauty salon where the women trade snappy dialogue that is alternately pithy and uproarious. Both the Harling play and film adaptation were big hits and a number of local actresses jockeyed for a chance to step into one of the deep and challenging parts.
"It's a powerful show about the strength of women," said Michelle Hainline, who plays M'Lynn. "I think we're going to create some magic on this stage."
Santos, an experienced director of musicals making his play debut, said staging "Steel Magnolias" has been "a ton of fun."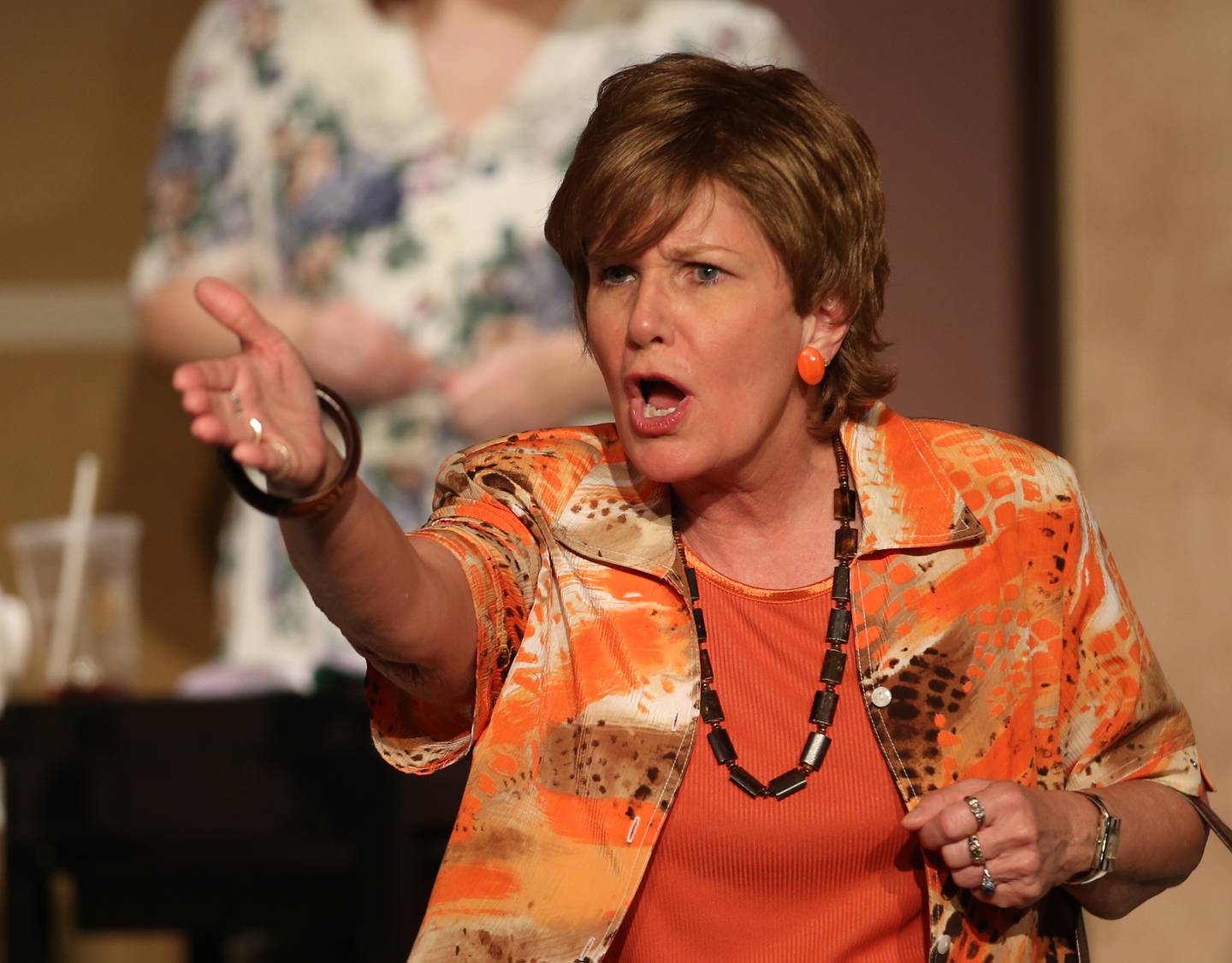 "The cast is clicking amazingly. They're all becoming friends, working well together and working hard," Santos said. "With the stresses of everything going on the past few years this has been relatively calm and easy."
Paige Ellerbrock plays Shelby, the bride-to-be who's battling medical issues and which gives the show some dramatic heft. Nevertheless, "Steel Magnolias" touches on all aspects of the human experience and audiences should not expect anything maudlin.
"You have laughter, you have teary scenes, you have 'Oh my goodness moments,'" Ellerbrock said. "You get a little bit of everything from this show."
Ellerbrock is particularly excited for the premiere because she is coming off a 15-year hiatus from the local stage to raise her family while doing work in television.
"Auditions were a little nerve-wracking considering I haven't done it in so long, but they went really well and I guess they liked me."
Indeed they did. Director Joey Santos said he had 20 very talented candidates appear for auditions and he agonized cutting down the aspirants to a field of six.
"I had to make some tough decisions for this show," Santos said. "There were that many talented people."
Complicating matters was that most candidates were familiar with the material and identified a specific part that they wanted.
"This is much different from the other shows I've directed," Santos said. "I usually get people who say, 'I'll take whatever you got.' This one, I had a lot of people who came in and said, 'I want Ouiser,' or, 'I want Truvy.' It took us a little bit to get down to the final hand."
Samantha Farb, who plays Annelle, was familiar with "Steel Magnolias" – "I could probably recite every single line" – but did warn fellow fans there is "a pretty big difference" between stage and screen versions.
Unlike Hainline and Ellerbrock, Farb had performed in a breakneck sequence of regional shows and initially thought she'd sit out the spring production – until she found out "Steel Magnolias" was the choice.
"I thought I needed a big, long break," Farb said, "but I couldn't pass this up."
Rounding out the cast are April Ruiz as Truvy, Kathy Hepner as Clairee and Natalie Smigel as Ouiser.
The production staff includes producer Scot Smigel, assistant director Doug Bartelt, set builders Scot Smigel and Dominic Passini, set designers and decorators Joey Santos and Matthew Valle, lighting designer Sarah Breyne. Passini doubles as light operator.
"Steel Magnolias" will be presented Feb. 3-5 and Feb. 9-12 at Stage 212, 700 First St., La Salle. Most shows are sold out. Tickets are available for just-added shows at 7:30 p.m. Thursday, Feb. 9 and at 2 p.m. Saturday, Feb. 11.
Any remaining tickets are $15 each and may be purchased by visiting the box office 4 to 6 p.m. Monday and 9 a.m. to noon Saturday or by calling 815-224-3025 during the same hours. Tickets may also be purchased online by visiting stage212.org.
"Steel Magnolias" is presented by special arrangement with Dramatists Play Service, Inc., New York.