For the first time, the Starved Rock calendars completely sold out and the proceeds raised $3,244 that will go to the Starved Rock Foundation to use for park improvements.
The Starved Rock calendars were created by photographer and videographer Matthew Klien three years ago as a way to give back and raise money to support the park. The calendars include federal holidays, park events and photos taken by local community members.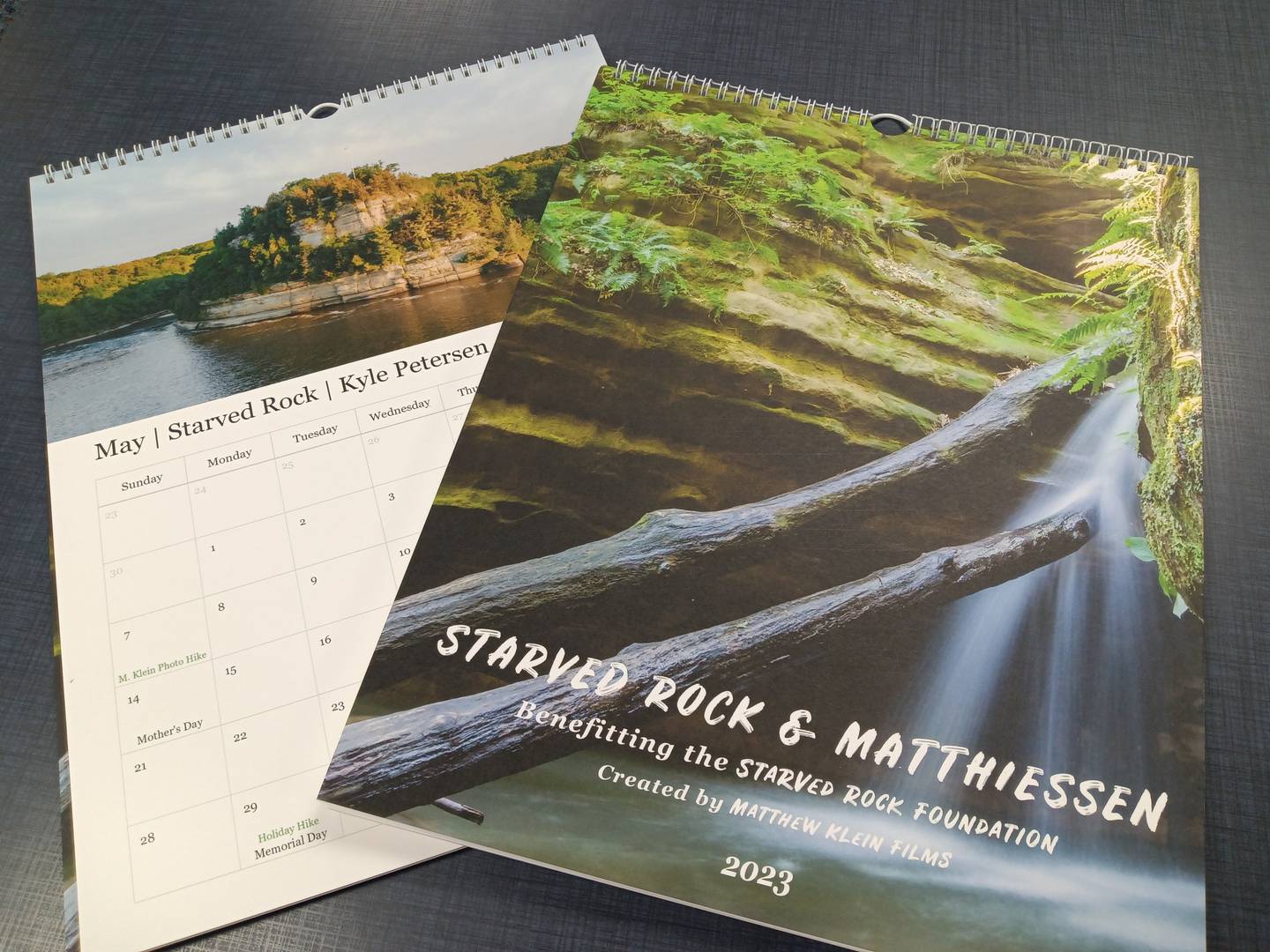 A check presentation was conducted Sunday at the Starved Rock Visitor Center. Members of the Starved Rock Foundation along with business owners who helped sell calendars and photographers who contributed to the project were present.
Paula Guttilla, of Utica, had her image of Illinois Canyon chosen for the September photo. Guttilla said she's a self-taught photographer who loves nature and owns her own photography business, Hatchet Canyon Photography. She said she was excited to hear when her photo had been chosen.
"I was thrilled," Guttilla said. "Being part of this project is wonderful."
Another photographer, Brian Gift, had his image of Route 71 in the winter chosen for December. Gift said he is an amateur photographer and used his phone camera to capture the image. He heard through friends his photo had been chosen.
"It was really exciting," Gift said. "It's an honor to be part of it."
Pam Grivetti, president of the Starved Rock Foundation, said the money will be used to upgrade the park's movie theater and sound system. She said it's a great activity for those unable to do as much hiking, and it provides a way to learn about the history, geology and ecology of the park.
The calendars were the top four out of five most purchased items in the Starved Rock book store, Grivetti said. She also said Klein's large donations from the project over the past three years have made him one of the top donors to the park.
"This has been such an incredible donation, and Matthew Klein is such an incredible guy," Grivetti said. "He is truly amazing and we could not be more thrilled."
During the check presentation, Klein thanked everyone for participating and submitting such a wide variety of photos. He said he enjoyed looking through them during the selection process and seeing the wide variety of perspectives.
The Starved Rock Foundation was established in 1991 and has raised $400,000 for the park since 2003. A separate organization from the Starved Rock Country Community Foundation, the Starved Rock Foundation is a volunteer organization that runs free park programs, hikes and educational programs.
The foundation also operates the Starved Rock gift shop in the visitor center, where all the proceeds go to park infrastructure or park programs.
The Starved Rock Foundation is accepting donations and volunteers. Donations are accepted at drop boxes in the visitor center or online via PayPal at https://www.paypal.com/paypalme/starvedrockIL. Interested volunteers can email starvedrockfoundation@gmail.com for more information.