A number of storefronts on the west side of the 700 block of Illinois Avenue in downtown Mendota were significantly damaged by fire, smoke and water Thursday night into Friday morning.
Firefighters from several area departments worked Thursday night into Friday morning to contain the fire, even demolishing a city owned building in an effort to contain the fire's spread.
The building at 708 Illinois Ave. where the fire originated was a total loss. It was being renovated for a business to move in.
With gusty winds Friday morning, the fire and heavy smoke moved to neighboring buildings to the north and south, including UJ Pets. The pet shop was able to evacuate several pets safely.
At least four neighboring buildings showed heavy smoke and water damage as of 2 a.m. At times, flames climbed above the roof of 708 Illinois Ave., also sending heavy black smoke into the air. Much of the smoke was blown north, clouding that part of downtown.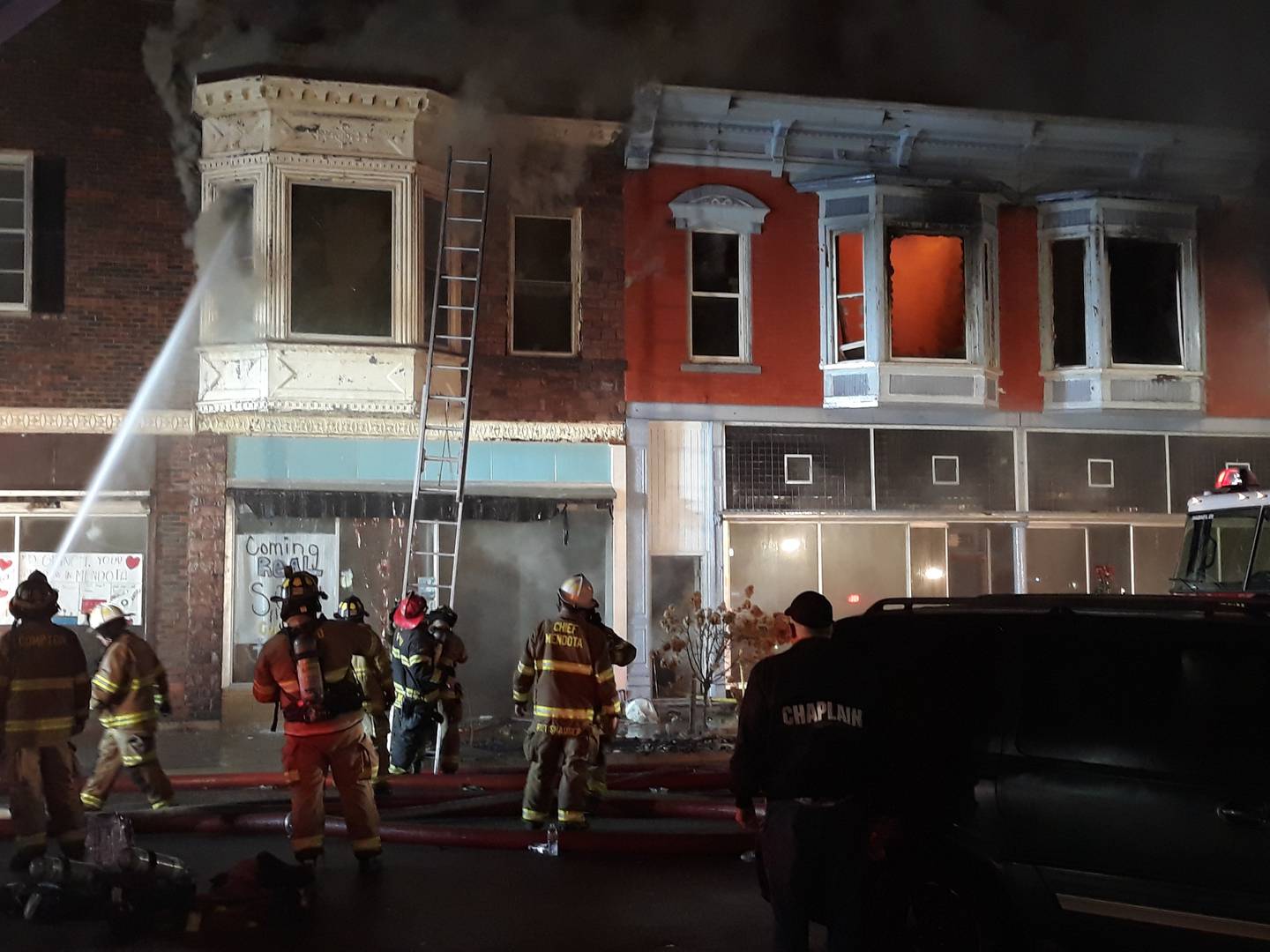 Construction equipment was used Friday morning to demolish the city-owned and former Meyer's Furniture building to the fire's south to prevent it from spreading. The building was not in use.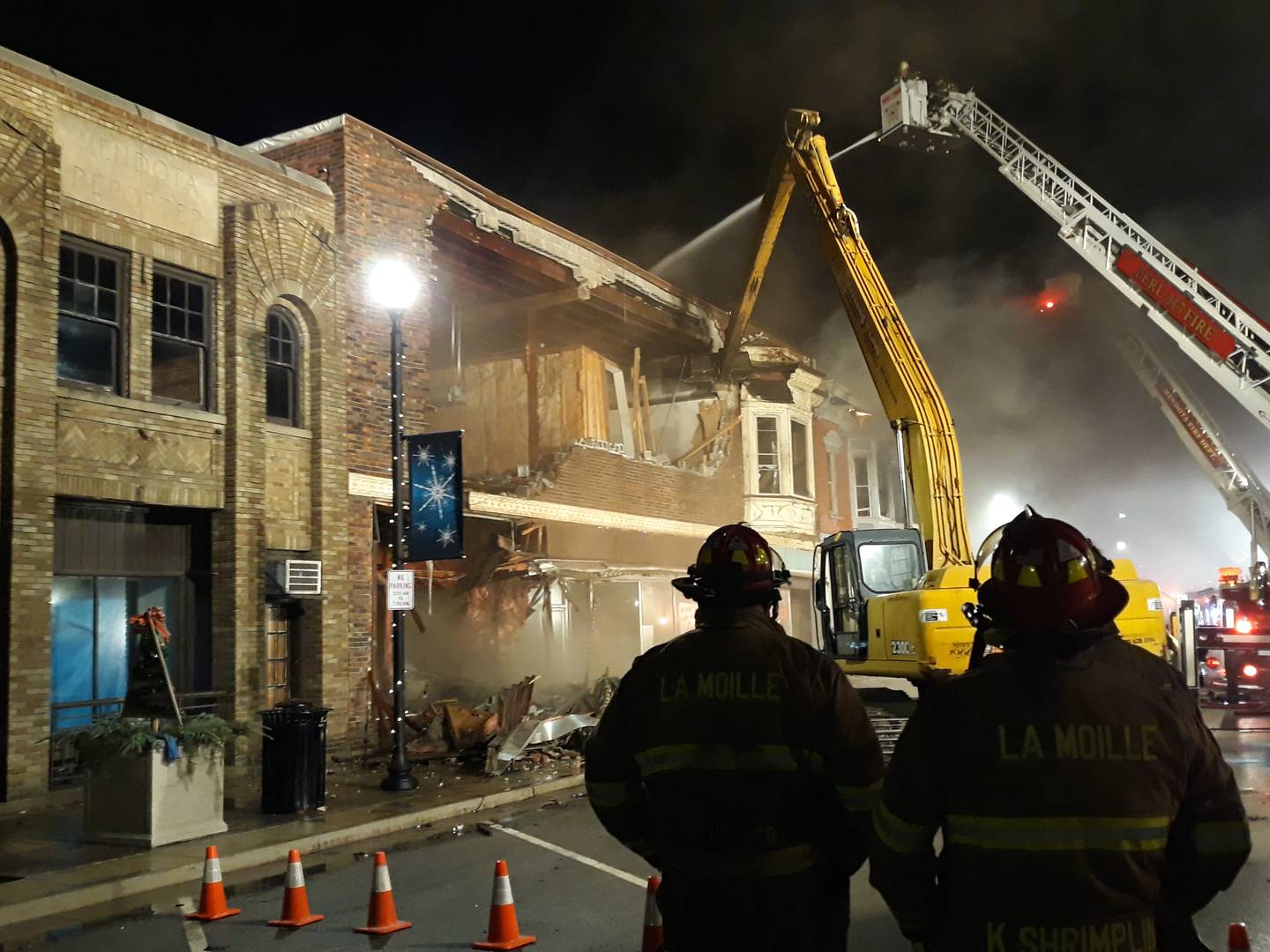 U.S. 34 was closed to thru traffic through downtown as well as several downtown streets. A number of people lined the sidewalk on the east side of Illinois Avenue watching the fire from across the street.
Fire officials remained busy with fire response as of Friday morning and have not shared further details about the fire. They said more information is expected to be released Friday morning as the situation is controlled. There have been no injuries reported.
The fire is the second in downtown Mendota this year. An August fire resulted in the loss of a block of downtown buildings.