After a slow start to the season, Taylor Martyn feels the La Salle-Peru volleyball team is starting to turn things around.
"I thought we played together as a team," Martyn said after the Cavaliers' 25-7, 20-25, 25-17 victory over Sandwich in an Interstate 8 Conference match Tuesday in La Salle. "We've struggled playing as a team. We've all been working on ourselves, and it's all starting to come together, so it's really nice."
Tuesday's win was the Cavs' first at home this season and their second in a row after beating Ottawa on Thursday.
"When we played Ottawa it started to mesh, and now it's building up," Martyn said. "We had a tough start, but we're picking it up now."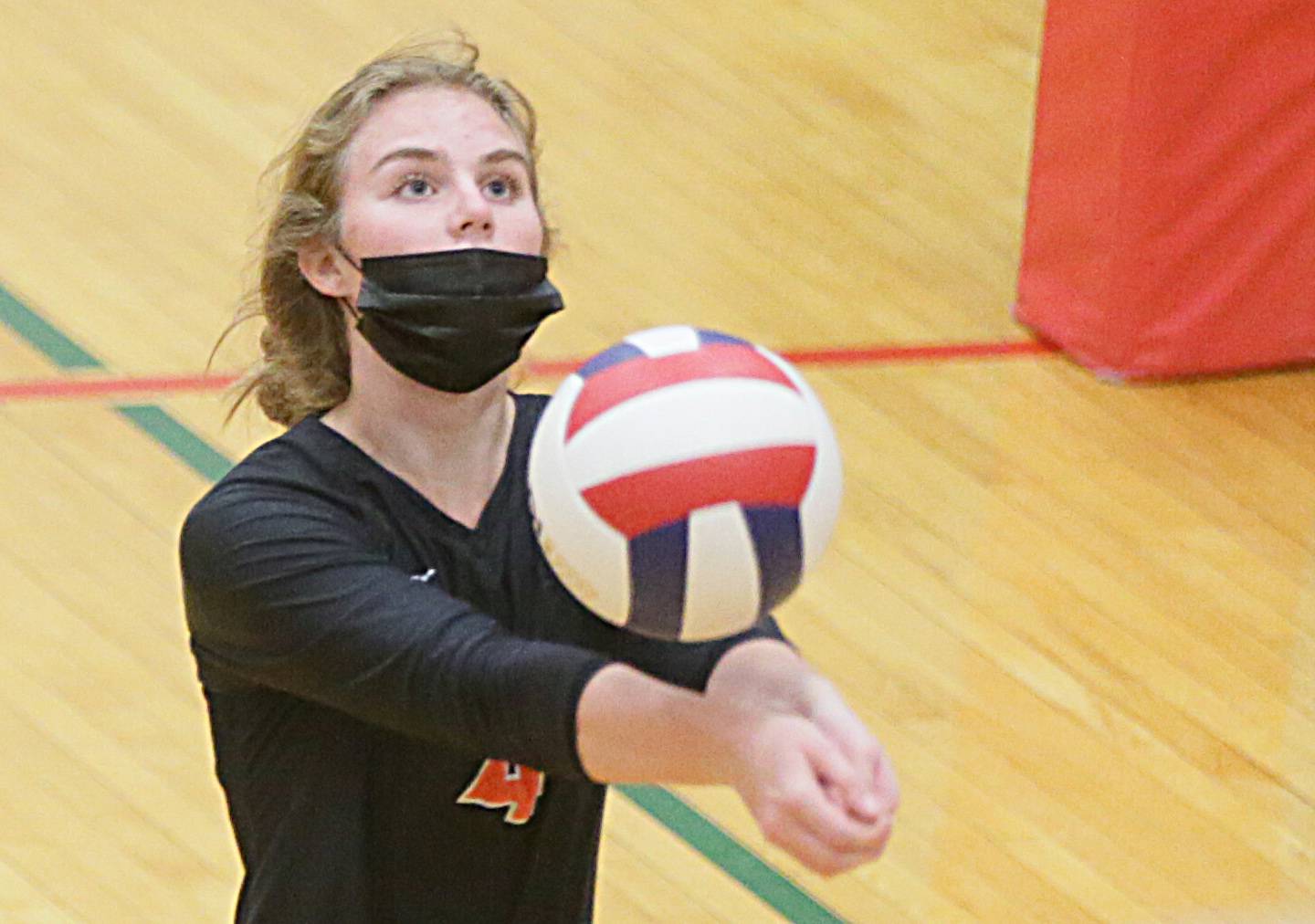 The Cavs started hot Tuesday as Sarah Peters slammed down a kill for the first point and added another kill and a block as L-P took a 4-2 lead.
"It all starts with the first pass," Peters said. "Taylor Martyn had a great first pass, and got it to Katie [Sowers]. Katie was able to set me, and we got a kill right away. That started the momentum."
The Cavs extended their lead to 10-2 and closed the set on a 9-1 run.
Sandwich looked to 6-foot-3 University of Connecticut recruit Audrey Rome to turn things around in the second set.
She put down a kill to start the set and pounded down 10 in the set to help the Indians force a third set.
"We just came out shell-shocked," Sandwich coach Selynda Kern said. "It looked like we hadn't played in weeks but we just played [Monday]. We switched up the defense. We had other girls step it up. Alana Stahl did a great job playing all the way around.
"Audrey really came on tonight. We're struggling in certain aspects of the game, so it's good to see her have 17 kills. That's pretty amazing. She did a great job."
The third set was tight early before the Cavs took advantage of Sandwich's rotation with Rome on the bench, grabbing a 14-9 lead.
"We were able to get some big swings," L-P coach Mark Haberkorn said. "We got some good defense. We served well. [Rome] went to the back row and we were able to get a lead. She came back in the front row and we just continued on with the aggressive play. That didn't give them an opportunity to get back into it."
The Indians rallied within two points at 16-14, but L-P pushed its lead back to five at 19-14 on a block by Bella Lambert, a Sandwich error and a kill by Lambert.
The Cavs ended the match on a kill by Maddie Freeman on a free ball.
"We've been starting out really strong lately," Peters said. "It's always that first 10 points the first game where we get confident. In the second game, and this is kind of a trend for us, we relax a little bit, which allows them to gain confidence and build momentum. That third game we really had to come out fighting and get that momentum."
Avery Urbanski had 15 points, 13 assists, 10 digs, three kills and a pair of blocks for L-P (5-11, 3-4 I8), while Martyn had 15 points and 12 digs and Peters had six kills and two blocks.
For Sandwich (9-12, 2-5 I8), Claire Allen had 11 kills, Alexis Sexton had 28 assists and Breanna Sexton added 14 digs and nine points.