RURAL STREATOR – Putnam County senior Reise Zellmer has been on a hot streak at the plate in the Panthers' last handful of games.
Zellmer's success continued in Tuesday's Tri-County Conference game against Woodland/Flanagan-Cornell.
After popping out in her first at-bat, the Panthers' third baseman smacked three consecutive singles, including a two-strike, two-run base hit in the third, then an RBI liner in the fifth inning that put her team ahead for good, in a 7-4 victory over the Warriors on a windy and cold afternoon south of Streator.
"I really didn't hit the best at the beginning of the season, but I made an adjustment in my stance and approach. It's really helped," said Zellmer, who is hitting .692 (9 for 13) with nine RBIs in PC's past four games. "My step forward to the pitch was too big. I was lunging, and I was out in front a lot. I've worked on shortening up my stride and since the switch I feel I've hit the ball much better.
"With two strikes I take a little extra time and a couple of deep breaths before stepping back in the batter's box. I want to stay as relaxed as I can and do my best to put the ball in play."
"I feel we've hit the ball pretty well all season and today we added to that."

—  Adrianna Zeman, Putnam County softball coach
The win improved Putnam County to 14-6 overall and 5-5 in league play, while WFC dropped to 12-9 and 5-6.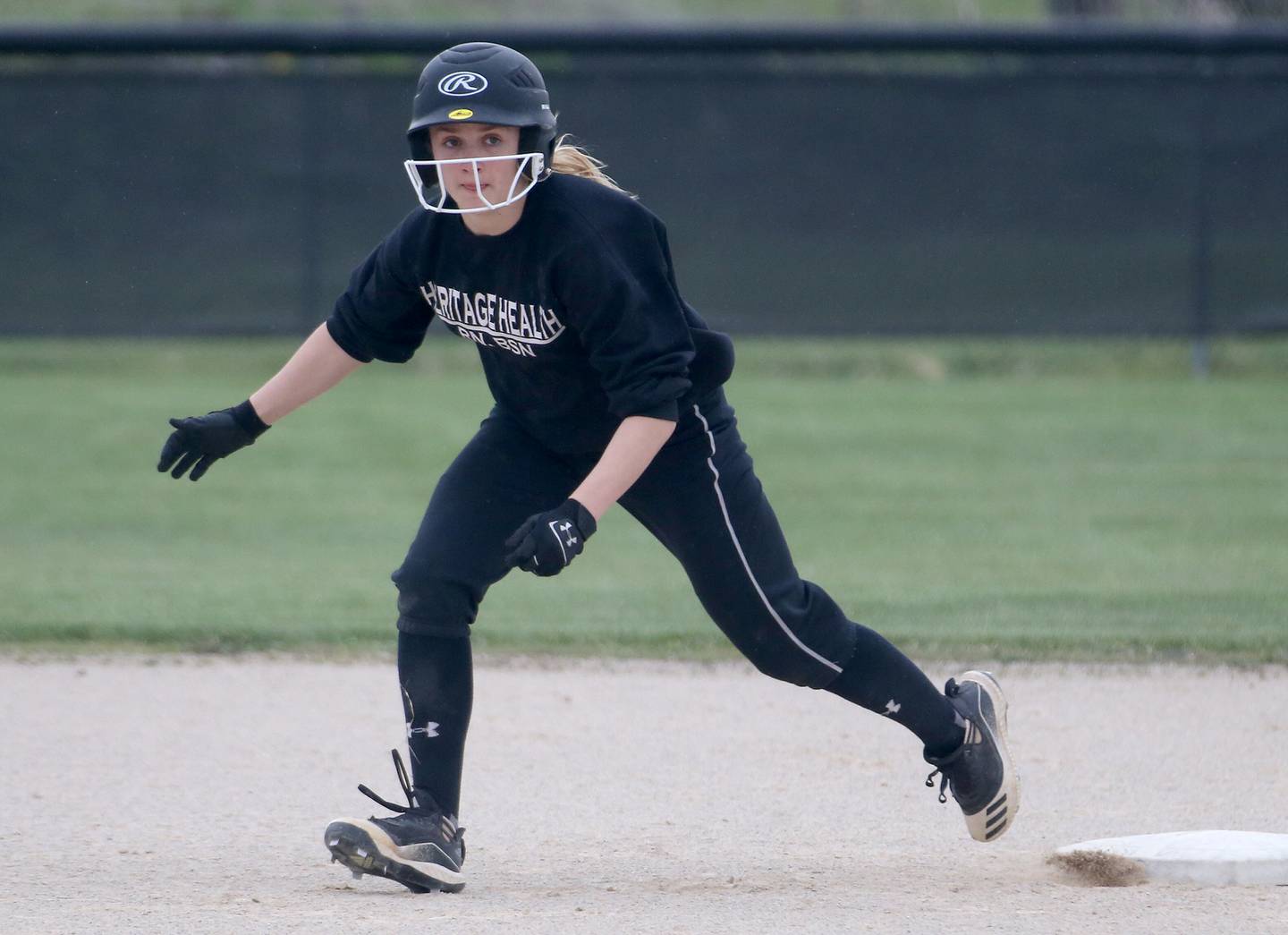 The hosts grabbed a 2-0 lead in the second as Emma Highland smacked a leadoff double to left center and scored when Kortney Harms followed with a single. Harms later scored on an error after a single by Kaiden Connor.
WFC made it 3-1 in the third when Olivia Chismarick and Ella Derossett singled before Chismarick scored on a sacrifice fly by Highland.
In the fifth, Putnam County's Maggie Richetta had an RBI groundout ahead of Zellmer's lead-taking hit.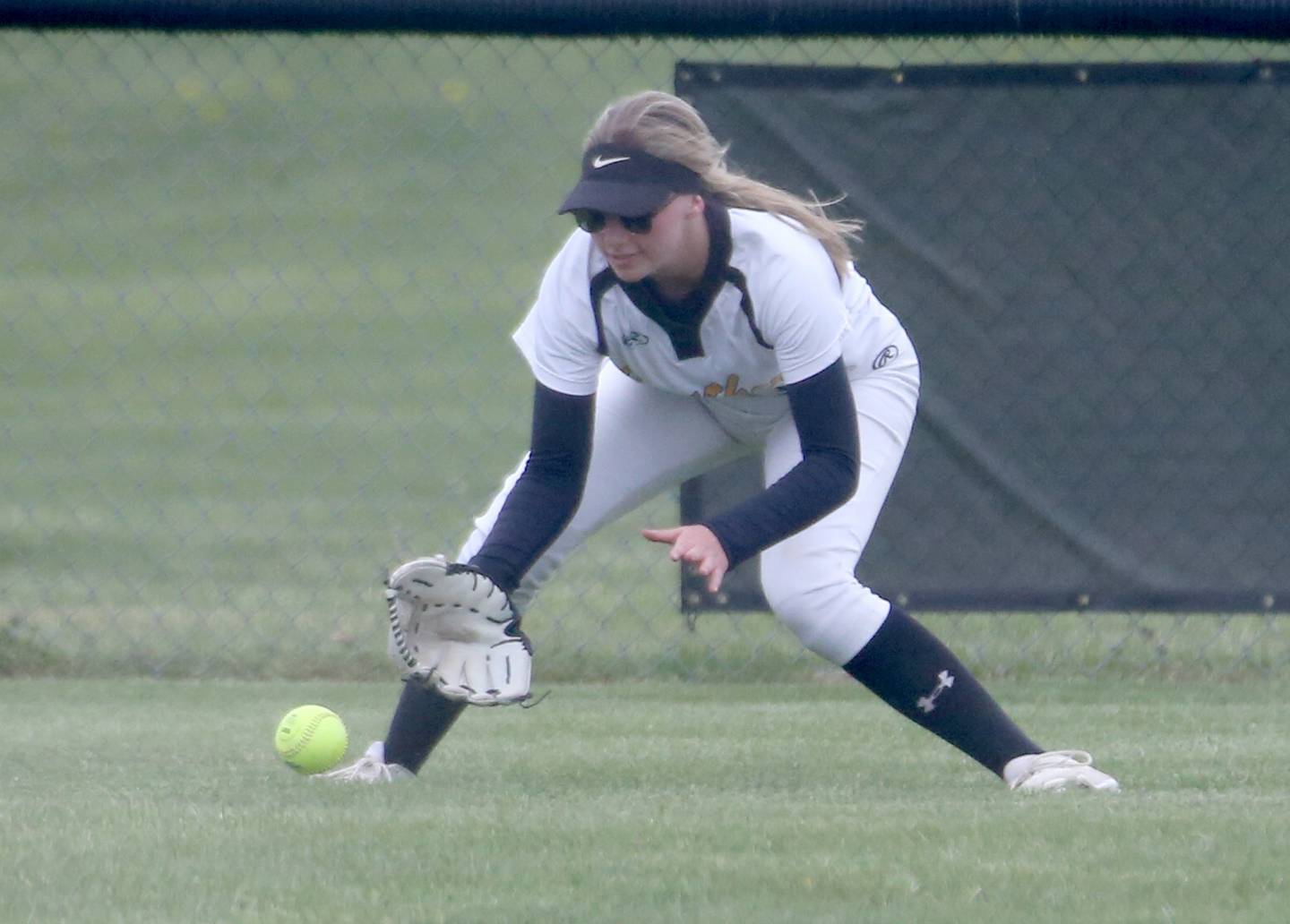 In the sixth, Sarah Johnson singled, moved to third on a sacrifice bunt by Valeria Villagomez, and scored on a hit by Paxton Stunkel to make it 5-3.
The Panthers then plated two in the seventh on a two-run ground-rule double by Tori Balma.
WFC scored one in the seventh on a single by Connor followed by a RBI double by Chismarick.
"It was a tough day to play for sure with the wind and cold," Putnam County coach Adrianna Zeman said. "But I have emphasized all season about making adjustments, and that's not just pertaining to the batting, pitching and fielding. Sometimes the conditions on a certain day change how you do things.
"I feel we've hit the ball pretty well all season and today we added to that. The girls have done an excellent job of communicating to the next hitters what they've seen in their own at-bat to hopefully help them in theirs."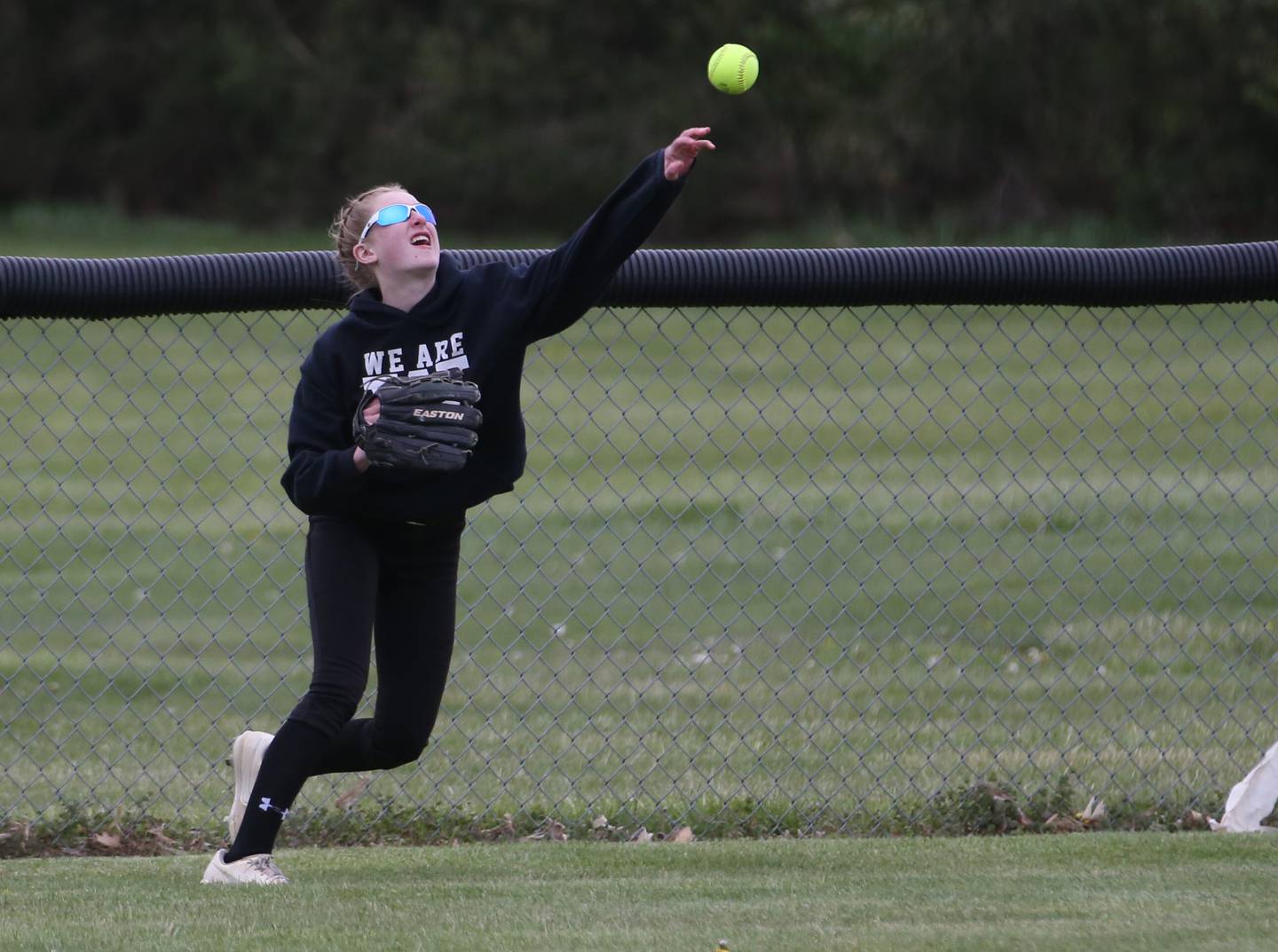 PC starter Kara Staley earned the win after allowing seven hits, two earned runs with no walks and eight strikeouts. WFC's Shae Simons suffered the loss, giving up eight hits, four earned runs, walking four and fanning 12.
"Kara likes strikeouts and considers herself as a strikeout pitcher, but we've talked about trusting the defense behind you," Zeman said. "She did an excellent job, along with our defense, of shutting things down after the third inning and giving our bats a chance to get going."
WFC will travel to Peoria Christian on Wednesday, while Putnam County is off until Thursday's rematch with the Warriors in Granville.