Morris senior Matt Clark thought Washington senior Jackson Ward was going to put a big gap between himself and the rest of the field at the Class 2A La Salle-Peru Regional on Saturday.
Turns out, Clark ran closer with him than expected.
Ward claimed the regional title in 16:03.6 with Clark clocking in second at 16:06.5
"I thought he was going to be way out and I'd have to battle other kids," Clark said. "They I realized in the race I probably could have stuck with him the whole time. I feel like if I just ran with him in the beginning I could have either been a lot closer or could have beat him."
But Clark said, "I feel amazing," about placing second with teammate Kaden Welch right behind him in third place (16:19.7).
"It's fun," Clark said about having Welch right with him. "It's fun competition. I'm good friends with him and we push each other to be our best."
The duo helped Morris to a fifth-place team finish and a berth in the Metamora Sectional next week.
La Salle-Peru grabbed the final advancing spot by placing sixth, while Streator's Kody Danko is moving on as an individual after placing fifth in 16:33.
"It was pretty good," Danko said. "My goal was to stay ahead of Ryan (Hartman) from L-P (who placed ninth). I got a medal and that was my other goal.
"I didn't want to go all out today since I have to drain it all at the sectional."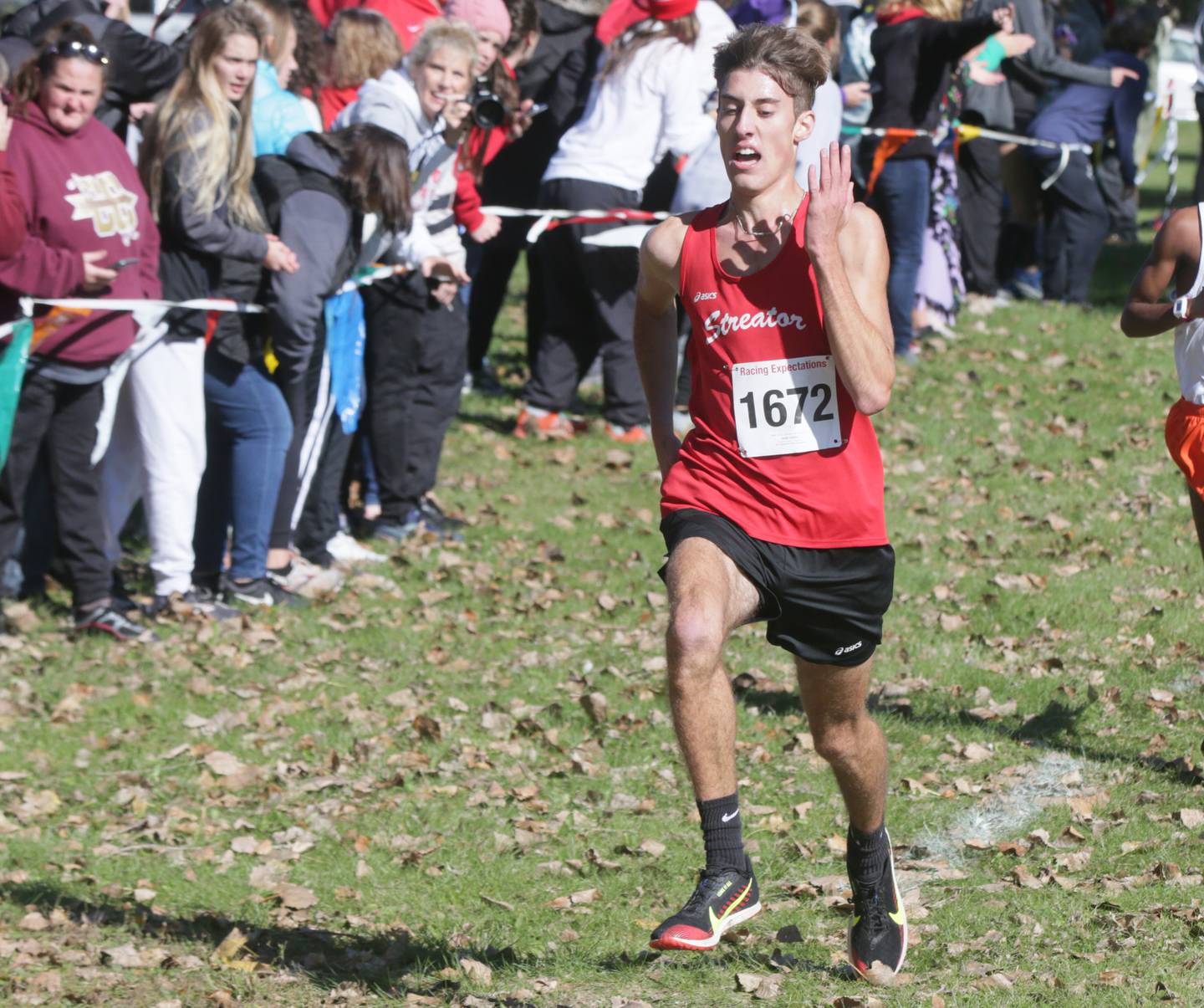 Danko would have qualified for state last fall if it hadn't been canceled due to COVID-19, so he's hoping to qualify again on Saturday.
"That's the main goal, just to go back," Danko said. "I qualified last year but they didn't have it, so it would be nice to go to state this year."
Hartman also earned a state spot last year and started his quest for a return state berth with a ninth-place finish in 16:42.1 on Saturday. Teammate Matt Beard finished 11th in 16:49.
"I felt pretty good," Hartman said. "Last Saturday didn't feel the greatest. It was the first race in the colder weather, but o got accustomed to id with this week's practices and pushed though and had a pretty good finish.
"I think I was in the 12th-13th most of the race then moved up in the second mile along the curves along Baker Lake. It's nice flat ground and I was able to push past guys."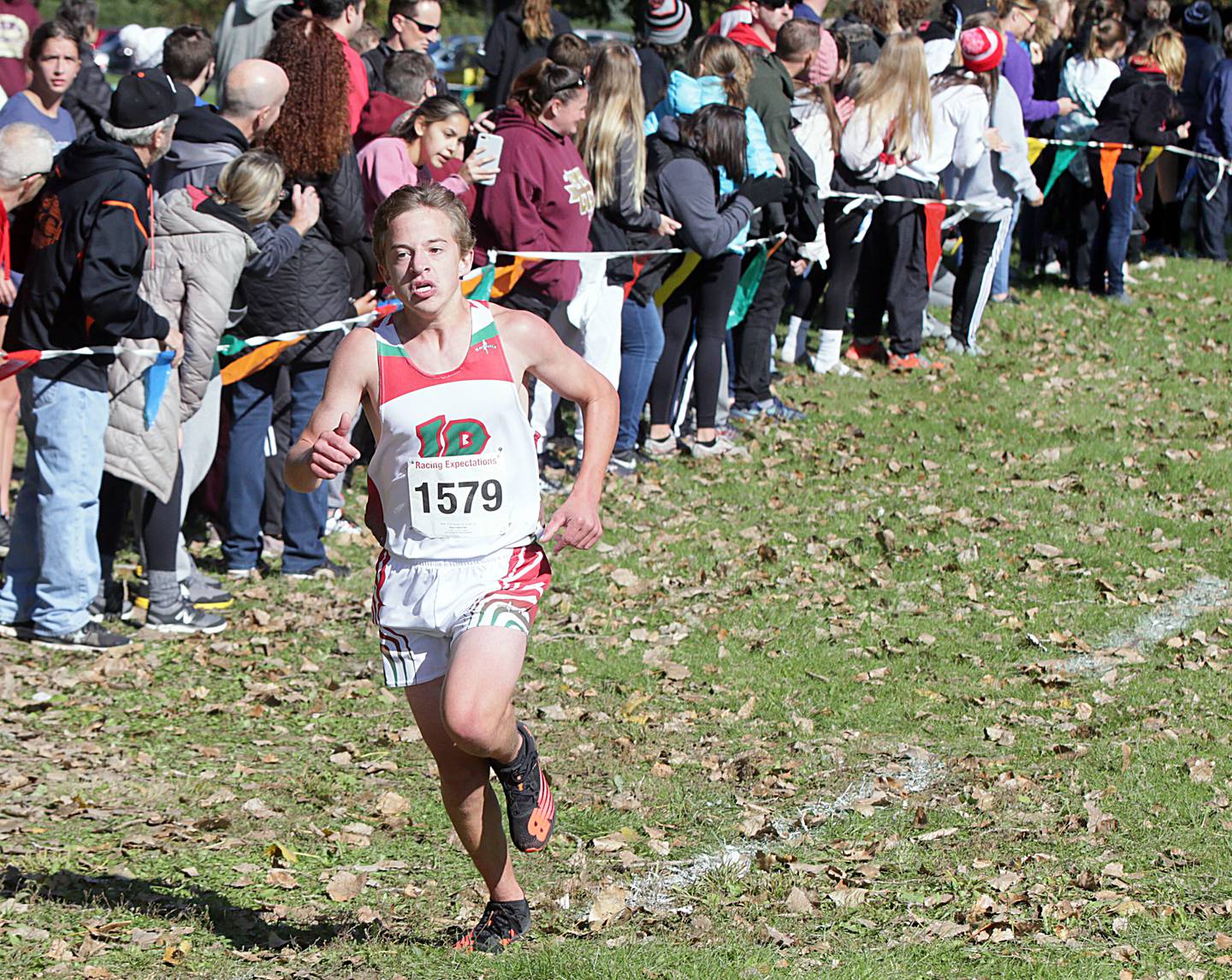 Hartman is hoping to actually get to experience state this season after previously going down as a spectator.
"Down at Metamora I think it will be a pretty good race," Hartman said. "I've been previewing it on YouTube. It looks like it's going to be a lot through the woods and nice and flat. I'll do my best and see if I can make it to state.
"That would be an awesome experience (to run at state). I watched (former teammate) Logan Johnson down there a couple years ago. Seeing all the kids from all around the state, seeing it busy down there and being in the middle of it all, it would feel good to do that."
In the girls race, Morris had a strong pack of four runners who placed eighth to 11th to lead the team to a third-place finish and a team sectional berth.
Ottawa earned the final sectional berth with a sixth-place finish.
"It's probably been a month since that pack of four has been healthy," Morris coach Joe Blumberg said. "I'm not sure they're entirely healthy, but I think it was a confidence boost to see them getting closer to full strength, using each other. The Metamora pack got out ahead of them and gapped us too much to close. I'm really proud of the way the girls ran."
Blumberg said the team hopes to get healthier this week.
"Right now our focus is on recovery and trying to give the 6-7-8 teams a shot and try to advance down to state," Blumberg said. "That's a lofty goal at this point. If we don't get a team down, we'll try to get some individuals and take all the girls down to feel and experience that state environment. It's really hard not to come away from that really motivated. All of our top seven girls are back next year, so we're either going to experience success of if we fail, we'll grow and learn from it and hopefully be back stronger next year."
Freshman twins Danica (19:53.4) and Makenzi (20:00.3) Martin led Morris by placing eighth and ninth, respectively, followed by teammates Jadyn Bertram (20:00.8) and Joy Dudley (20:01.7).
"I felt pretty good during the race," Danica Martin said. "(The pack) helps mentally push you. It's been something we've done all season."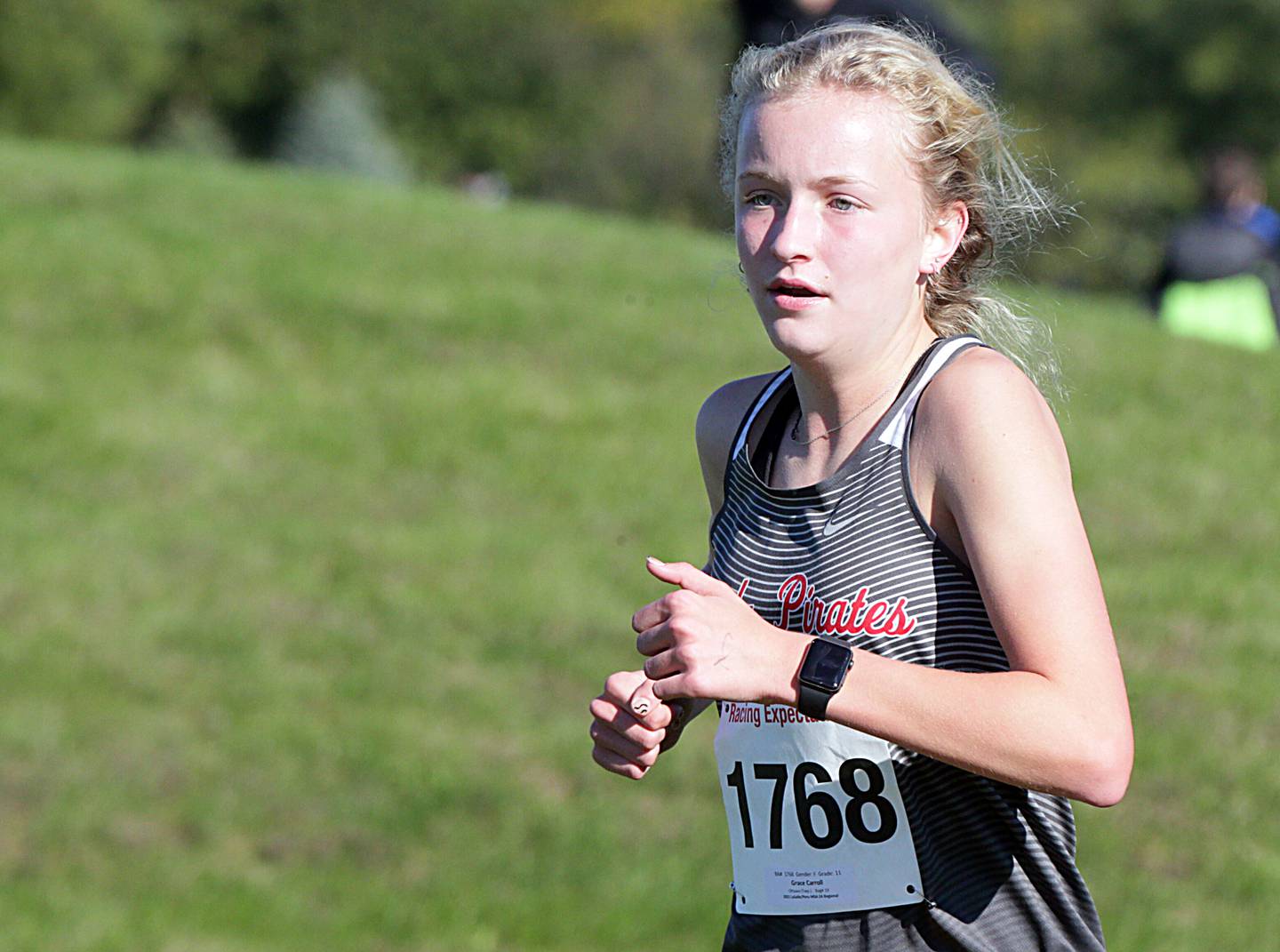 Junior Grace Carroll led the Pirates by placing 16th in 20:23.
"The weather was good. It helped me," Carroll said. "I felt good during the whole race.
"(My plan was to) conserve to start then around mile two I wanted to start passing people. It wasn't all about the time. It was more about the placing to move on. That was my mindset."
Metamora swept the team titles while Washington swept the individual titles with freshman Olivia Nordhielm winning the girls race in 18:56.2 ahead of Normal West's Addysen Clark (19:10.8).